Collaborative Post
Every travel enthusiast has Spain on their list. If you are one of them and cannot wait to plan your next trip to the kingdom of Spain, this is for you! 
This quick travel guide is especially for people who want to travel to Madrid. We'll talk about the most essential factors, such as an excellent place to stay, the best time to visit, the great attractions you should see, and the finest restaurants to dine in.
Let's get started!
The Best Time to Visit
The best time to visit Madrid is during the months of May, June, September, and October because the temperatures stay around 25˚C. You will enjoy your stay most during these months as it is mildly warm, and the sun is gentle. 
On the other hand, it is usually too hot during July and August, with temperatures rising up to 40˚C. However, during the winter months, it usually snows a little in Madrid, so depending on your fondness of snow, wrap it around your plans to explore the city.
Finding the Best Place to Stay or Property for Rent
During May, June, September, and October, the city is abuzz with tourists.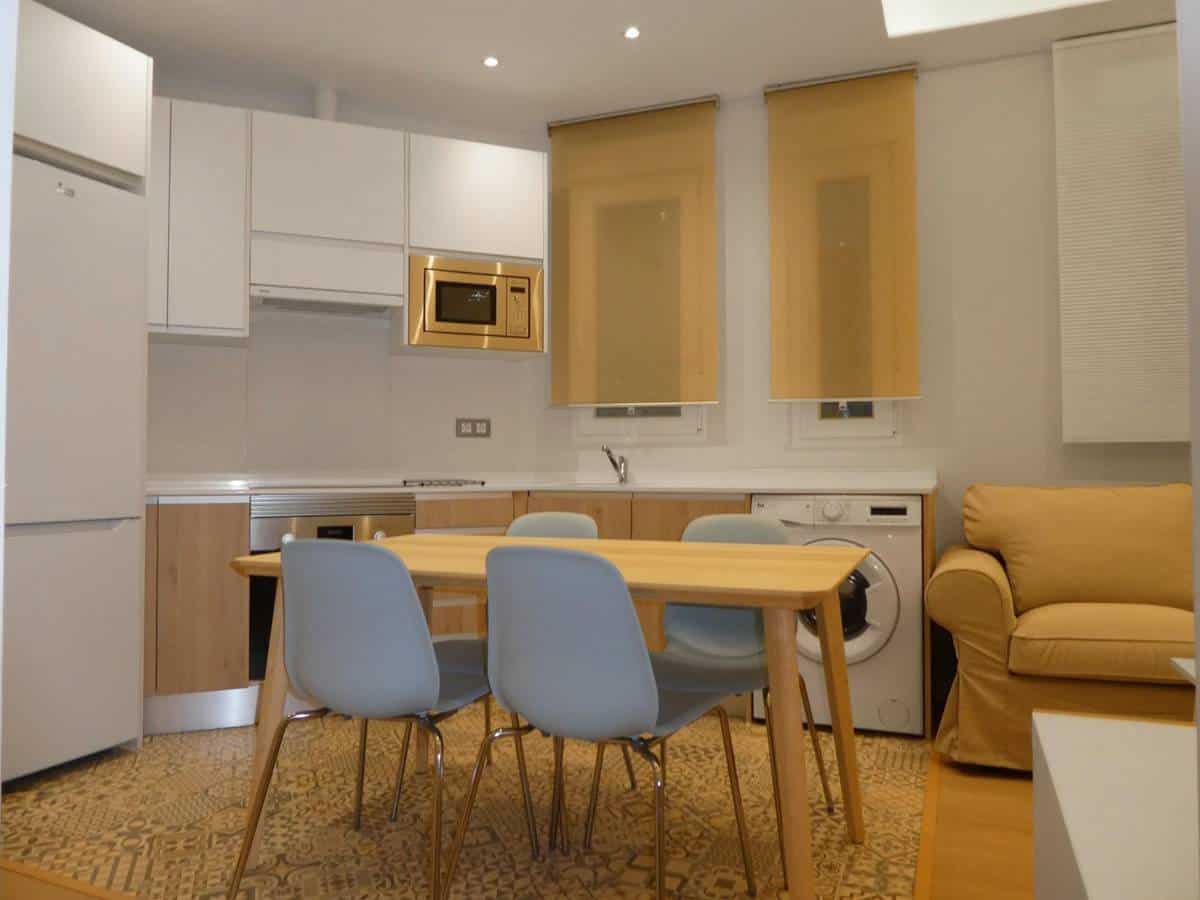 Sol, Gran Via, Huertas, Chueca, Malasaña, and La Latina are areas near the city's central neighborhoods and can be ideal places to stay. There are many hotels and hostels at these locations you can rent, or you could get a property finder or real estate agent to find a comfortable place to stay along with your family.
However, hotels that are in the city center strike up their rates very high when in demand. Similarly, most property-finding services may charge unreasonably high commissions for their agents.
An intelligent way to stay safe from these additional charges is to use the free-of-charge, fully online property-finding service, Frementa. The process is safe and easy to follow.
Instead of depending on a sales agent, you can schedule visits directly with the owner through the Frementa website. When you search for a place to stay or a property for rent and even property for sale, it will show all the available options according to your filter preferences. You can directly communicate with the owners who have put up their property for rent or sale.
After they confirm the meeting, you will receive the details on your email address and the time and date will be automatically added to your calendar, so you don't miss a single chance of securing the best place to stay in Madrid. Indeed, it is a hassle-free process that saves you from expensive property finders while ensuring that you find the finest property for rent or property for sale in Madrid.
The best part? You can buy a property at affordable rates, even during peak season. Otherwise, if you don't plan to spend that much, you can opt for a property for rent instead.
Great Places to Explore
Decide all the places you would visit once you have gotten a place to stay. 
Madrid has so much to offer that you'll want to explore all of it in one day.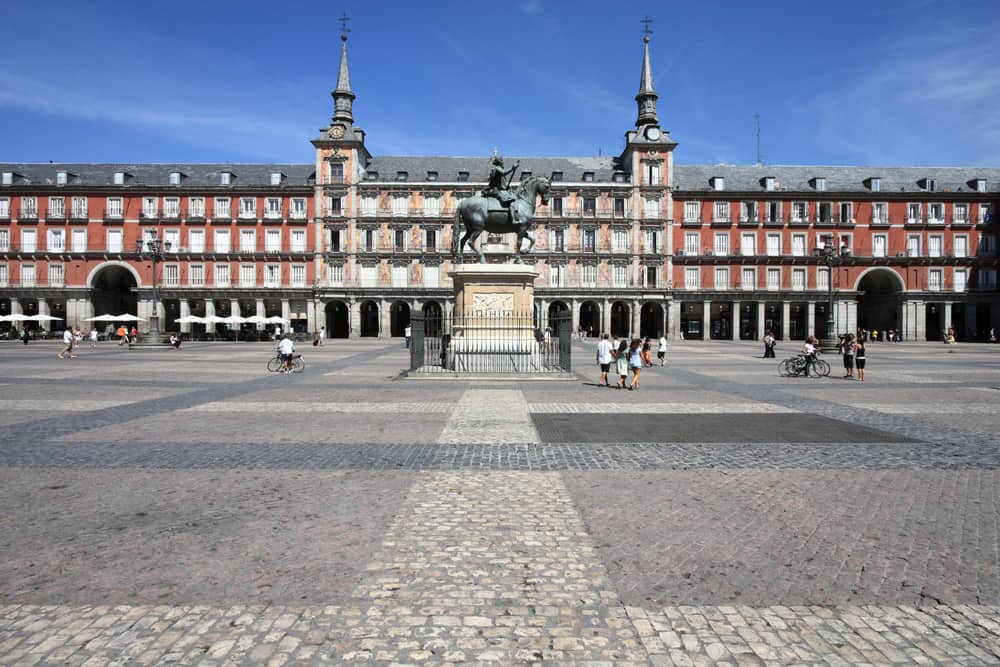 One of the most popular sites is the Plaza Mayor, which was built in the early 17th century during King Philip III's reign. This unique architectural site depicts a three-story residential building with all 237 balconies directly facing the Plaza. This place now has numerous restaurants and bars. It will be the ideal spot to start the city tour once you've found a property for rent or property for sale.
Visit the Museo del Prado or the Fine Arts Museum if you are into art and view masterpieces created during the 13th century to late 20th century Europe. 
If you are visiting with family and have kids along, El Retiro Park deserves a visit. This park is vast and has many attractions for every age group. It has an artificial pond called Estanque del Retiro (Retiro pond). Here, you can row around or explore in electric boats.
El Retiro is located at one edge of the city center and has many other places to visit nearby. Some of these include the Prado Museum, Naval Museum, Puerta de Alcalá, Cibeles Palace, and Royal Botanic Garden. This location is so convenient, with so many other spots nearby, that there is quite a lot of property for rent and sale.
Finest Restaurants to Dine In
Finding the best place to stay in the city center also means that you have easy access to all the great food spots. If you are anywhere near Sol, Gran Via, Huertas, Chueca, Malasaña, and La Latina, you can easily access affordable yet delicious food.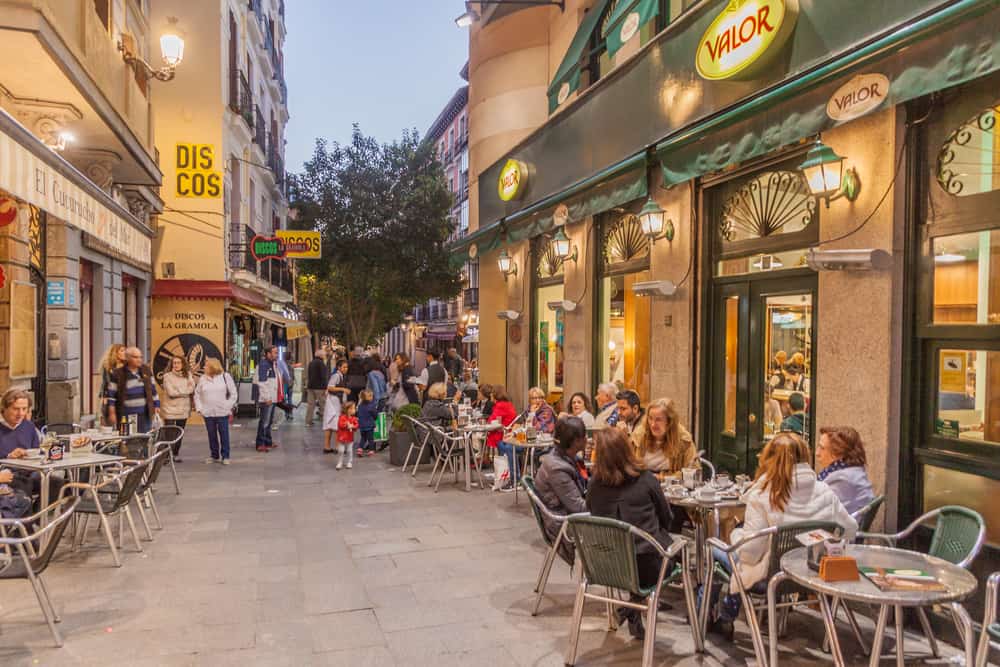 Look around La Latina, and you will find affordable tapas along with a great environment. Other cheap and always delicious foods are found in Pez Tortilla, Casa Gonzalez, Casa Labra, Cacao, and La Mi Venta.
Enjoy the local cuisine when you travel to Madrid. Still, if you're looking for some non-Spanish restaurants, then Takos Al Pastor is a great Mexican restaurant, MEAT provides excellent burgers, and Wok Walk is a beautiful Chinese place.
Final Thoughts
Madrid is such a lively city that it is sure to keep you spell-bounded throughout your stay. Be it the food it has to offer, the historical and the cultural sites, or the warm and welcoming people, they all will contribute to making your visit to the city a memorable one. So, whether it's a property for rent or a property for sale, you will want to have a place to stay, so you can explore the city comfortably.