I often get asked for ideas for how to keep kids busy while travelling and to be honest there is no one simple answer.  It's more of a strategic approach that requires careful planning and some well chosen toys and games.  A multi pronged attack is required generally in the business of keeping kids entertained, but even more so when they are going to be going on a road trip or flying abroad for a holiday.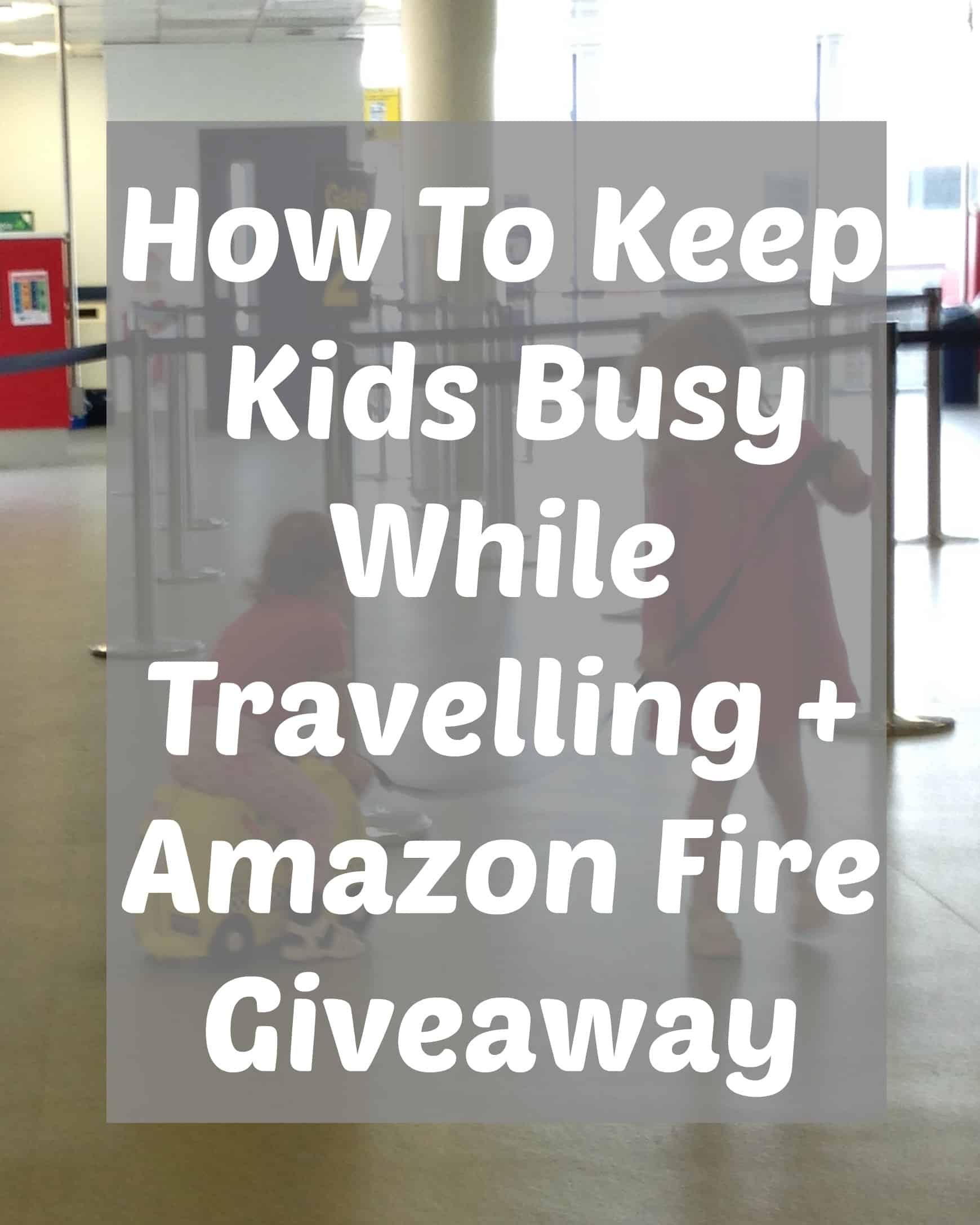 How To Keep Kids Busy While Travelling
Pack a Bag of Toys: 
When we go on a road trip or a holiday each of my daughters has a rucksack full of essential items that will keep them busy.  I pack things like a children's magazine, some colouring pens, a pack of children's cards like Happy Families or Match The Pairs and their favourite toys.  They keep their toy bag with them so they can access it at any point during the trip.
Play Imaginative Games
There are so many games you can play with children when you are travelling, and we always end up playing at least two or three to keep their mind of the journey.  As well as I-Spy and Licence Plate Lingo, you might want to try some of these.
Where's That Plane Going? Pick an airplane at the airport and make up a story about where it's going to be heading off to and what the people will see.  Will it go to more than one place?  What will the people see when they get there?  The possibilities are endless.
The Car Next Door: If you are on a road trip why not try making up stories about where the car next door is going and what the people will get up too.  Are they going on holiday or are they secret spies on a mission.  Let your imagination run wild.
Twenty Questions: This game is such a lot of fun.  The first person decides something they are going to be, and the rest of you have 20 questions to ask to help you guess who or what they are.  This is bound to keep everyone busy for a while.
Prepare A Scavenger Hunt: Before you go on your trip put together a scavenger hunt.  If you are going to be waiting in an airport lounge for a while this is the perfect game to play.  Your list could include things like a red suitcase, someone in a blue jumper, a tablet, a newspaper and so on.
Singing:  Kids love singing don't they, and it lifts everyone's spirits.  I've been known to burst into a nursery rhyme in the car, on the plane and at Tarragona train station much to the delight of some American tourists who enjoyed my rendition of Wheels On The Bus.  I know no shame when it comes to keeping kids busy.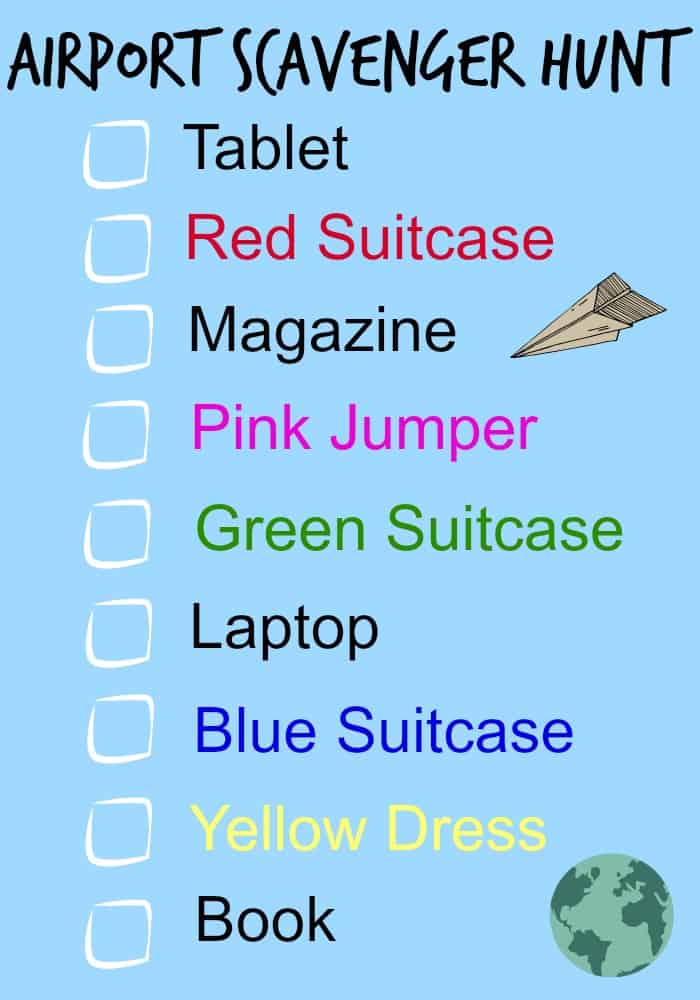 Take A Tablet
We all use mobile phones, tablets or laptops to keep us busy on long haul flights and kids are no different.  They are used to using these things at home, so they can be incredibly useful when you are travelling as a family.  At some point everyone gets a little tired and just wants some easy entertainment.  There are some great free online games for kids including Finding Dory, My Little Pony games and Zootopia.  With lots of their favourite characters to keep them busy, everyone will get a little peace and quiet.
Pay As Much Attention To The Trip Home
When we are getting ready to go on holiday, everything we need gets packed properly and is where we need it to be.  Toys are in the toy bag, the tablet is charged and is within easy reach and there's plenty of snacks and drinks available.
When we are packing to head home, things change a little.  Things are thrown in bags.  Toys get thrown in with the dirty washing and someone forgets to charge the tablet.  Kids need as much entertaining on the trip home as when they are going on holiday and getting this right is in everyone's interests.  Pack the toy bags first so you know everything they need is in there.  Put someone in charge of making sure the mobile devices are fully charged and devise a new scavenger hunt.  This way everyone will have a good trip home.
Amazon Fire Giveaway
I have got the perfect giveaway to help keep the kids busy when you go on your summer holiday.  One lucky Zena's Suitcase reader could get their hands on the latest Amazon Fire 7 tablet to load up with apps and games to keep the kids busy when travelling.  This will make a great child's first tablet and I'm super excited about being able to give one away.  All you need to do is enter via the rafflecopter below.  Good luck!
a Rafflecopter giveaway

Collaborative post.  Competition ends 28/7/16 open to US and UK residents over 18 years old. Other T&C's apply