If you have been following my social media channels recently you might have already guessed that we are in Paris thanks to Holiday Inn and Air France.  We are going to be visiting Disneyland Paris and this has been the hardest secret to keep from the girls.  To be honest I've slipped up a few times, but fortunately they haven't cottoned on too much.  The beauty of being young is everything is so in the moment so even if they heard the words Disneyland Paris they soon forget them in favour of the next thing that has caught their attention.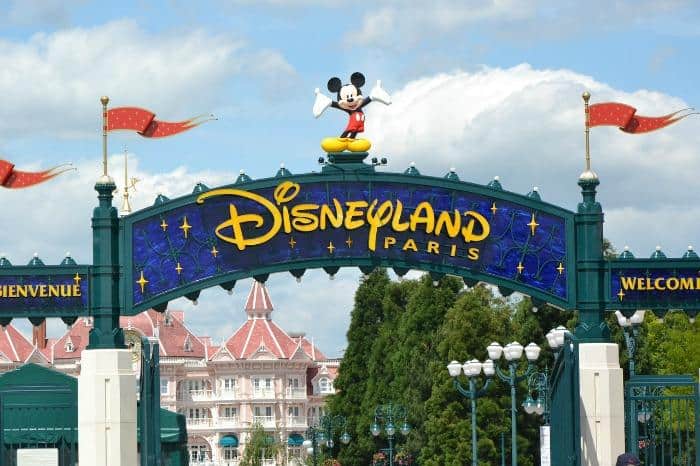 I think it might have been a different story though if we had of sat them down and made the big announcement before now.  They would have been bouncing off the walls and every day I would have been answering the same question, 'how many sleeps until Disneyland Paris?'. This way feels so much better, and they literally popped with excitement when the found out at No1 Lounges at Birmingham Airport that they were going to be visiting the Magic Kingdom.
We are staying at the Holiday Inn Paris – Marne Le Vallee which is an excellent hotel to access Disneyland Paris and the city of Paris by train.  We will be visiting Disneyland Paris for one day and so I've secretly been getting us organised.  The Disneyland Paris app has been my friend with lots of useful information like a map of the park, wait times for rides and information on the different dining options.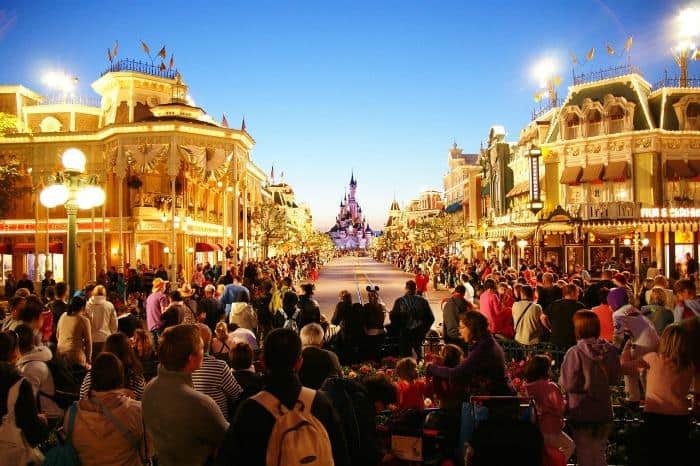 Disneyland Paris One Day Itinerary
This is the plan I've put together for our 3 and 5 year old daughter.  We've check which rides are open on the day so we are not disappointed.  We taken into account the location so that we are not wasting time wondering all over the park.  Wait times have been a huge consideration bearing in mind we only have one day and our children aren't the best at waiting!
Main St USA to explore the Discovery and Liberty Arcades
Autopia – Discoveryland (Daddy might go to the Star Wars attractions at the same time)
'it's a small world' – Fantasyland
Casey Jr. – le Petit Train du Cirque –  Fantasyland
Le Pays des Contes de Fées – Fantasyland
Mad Hatter's Tea Cups – Fantasyland
Mickey Presents "Happy Anniversary Disneyland Paris – Fantasyland (times 12.20pm/13.20pm/14.20pm)
Alice's Curious Labyrinth – Fantasyland
Dumbo the Flying Elephant  – Fantasyland
Le Carrousel de Lancelot – Fantasyland
Sleeping Beauty Castle  – Fantasyland
Disney Stars on Parade shines bright for out 25th (time 5.30pm)
This feels pretty ambitious, so I will be interested to see how much we cover.  Some are maybe's but I think these rides are what are going to make our daughter's first experience at Disneyland Paris magical.  Do stay tuned to see if we manage it all!
Where To Eat at Disneyland Paris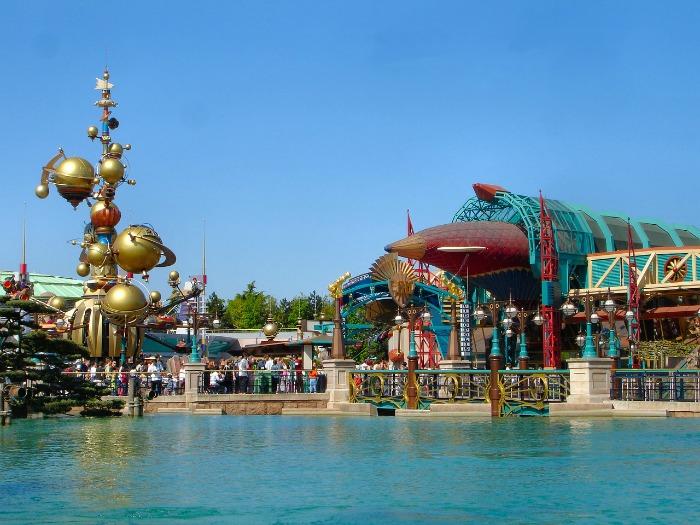 I've also thought about the different dining options available at Disneyland Paris, and have a list of places that I think I worth keeping in mind if you are only visiting the park for a short time.  I've picked out these options, but we will also see what works on the day.
Market House Deli, Main St USA –  £, Quick Service, Snacks
Au Chalet de la Marionnette, Fantasyland – £, Quick Service
Victoria's Home-Style Restaurant, Main Street USA – £, Quick Service, Snacks
Cable Car Bake Shop, Main St USA – £, Quick Service, Snacks
Cafe Hyperion, Discoveryland – £, Quick Service
It's with huge thanks to Holiday Inn and Air France that we are able to share with you our experience of  visiting Disneyland Paris.