This spinach and lentil soup recipe has fast become a favourite in our house.  I'm a home cook, who tries to balance a busy life with trying to feed the family healthy food.  Corners have to be cut, and savings have to be made with both money and time.
I know I find this a challenge and I'm guessing a lot of you out there do to.  I don't feel bad if we indulge in the odd take away or grab the frozen chips from the freezer if time is limited and tiredness is high, but we also love a healthy treat like this easy spinach and lentil soup recipe too.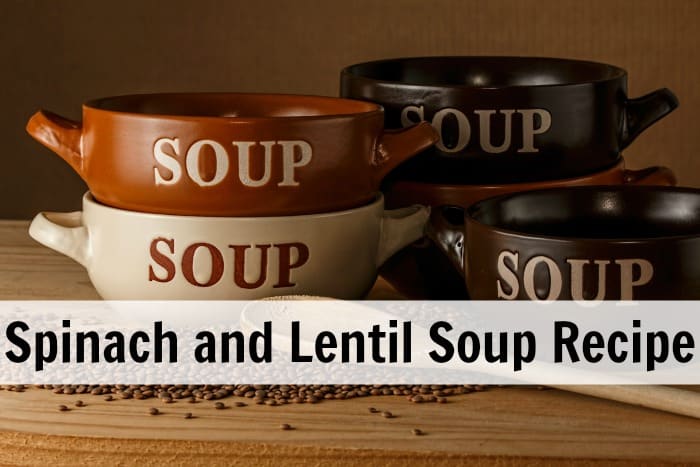 I've watched my fair share of daytime cookery shows in my time.  Whilst they can be really helpful and inspiring,  I have just one criticism.  I can hear Lorraine saying it in my ear as I type.   'That was so quick! No one can say they don't have time to do that!'
I don't think that time is the issue really, I have time, what I don't have in huge abundance these days  is energy, and as much as I enjoy cooking for my family, some days after a terrible nights sleep,  herding the cats (oh I mean children) to school and/or nursery, having a _______ (fill the gap) day at the office, getting a meal on the table is just a step to far.
It's then I put something in the oven and wait for it to pop out 20 mins later, or reach for the phone and wait for the dirty takeaway to arrive at my door! That's life and I'm not going to beat myself up about it, or let Lorraine or any other daytime TV host do it either.
I try my best, and that's ok!  This week I've been playing with a recipe for Spinach and Lentil Soup.   It's a lot like a dahl when it's finished, which is one of my favourite Indian dishes. I wanted something quick, healthy and cheap that would last me a few days.  Something I could take to work, or a quick tasty lunch for the family.  Here goes..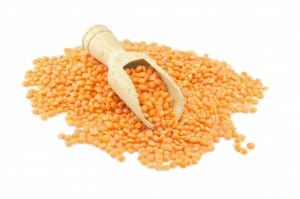 Spinach and Lentil Soup Recipe:
Ingredients:
2 Onions Chopped
4 teaspoons Curry Paste – something everyone will like. I used a korma paste.
200g of Lentils – you may want more or less depending on how thick you want your soup.
Frozen Spinach – I used about 8 cubes.  This is a really cheap way of getting spinach into your diet.  I recommend always having some in the freezer
About 1 litre of water
1 tin of chopped tomatoes
Salt and Pepper to taste
Method:
Warm your pan up, and add some cooking spray if your going for the low fat version.
Add your chopped onions and fry them gently until soft.
Add the curry paste, stir it in and cook for about a minute to release those lovely aromas.
Make sure you rinse your lentils first then add everything  to the pan with a bit of seasoning.  Give it a good stir, bring it to the boil and let it simmer until your lentils are soft. It will take at least 20 mins.
Don't forget to taste it along the way, don't be afraid to add a bit more curry or seasoning if you think it needs it!
Enjoy! Would be really nice with chapatti, or just some wholemeal bread and butter.
I tried this out on my sister yesterday, and she took the recipe away with her to use for work. The family are digging it too!
I'd love to hear from you if you've given this spinach and lentil soup recipe a try…….