If you have been following my blog for a while, you'll have noticed that I'm married to a geek. Apparently dating a geek is the new cool, so who would have thought I would actually have been on trend in the relationship department.  Being married to a geek definitely has it's plusses, but it's taken me a while to nail the perfect date idea, not being a geek myself.  I'm guessing that there are other women out there who have gotten attached to geeks, and might need some advice in this area too, so here's my top tips.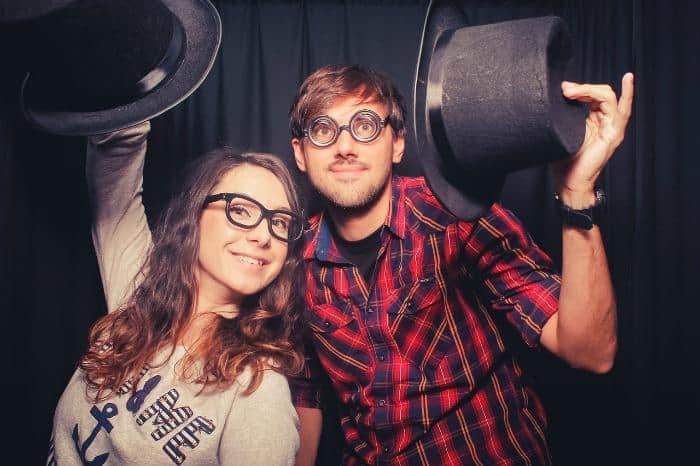 Pizza Night With Pizza Express and Deliveroo
Firstly, hit your geek with their favourite food.  My husband love pizza, so I treated him to an Etna pizza from Pizza Express through Deliveroo.  It ticked all his geeky boxes, being able to order his favourite meal simply through an app and have it delivered to the door.  For some reason he really gets off on stuff like this. If you want to book your surprise in advance, you might have an issue though.  I checked my Deliveroo app during the day, to see if I could book my Pizza Express meal for the evening, and for some reason it wasn't listed until the evening.  As the meal arrived in less than 25 minutes, it wasn't too much of a big deal.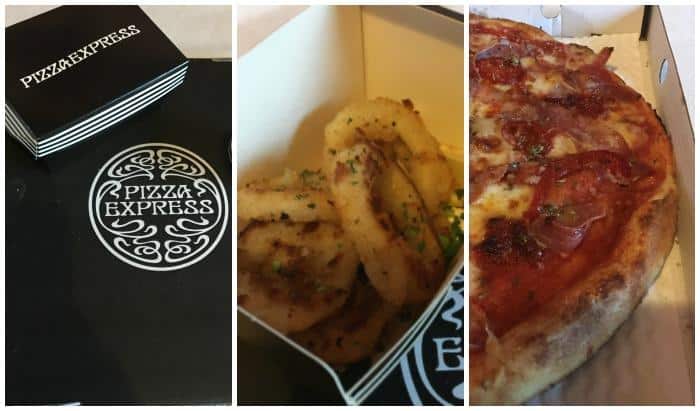 The Etna pizza is only available through Deliveroo, and it's super tasty. Add with it a side of calamari and a chocolate fudge cake for dessert, and your geek will be putty in your hands for the rest of the evening.  You can make it a regular event if you download the Deliveroo app to your phone.  My only criticism of our pizza, was it could have been a little bit bigger.  Geeks like their pizza big from my experience.
It's super easy to order via the Deliveroo app, allowing you to add and delete options in a tap or swipe.  The order is placed, and all you need to do is scan your card and add as a payment method. No faffing about with a 16 digit number any longer! Another geek tick right there don't you think?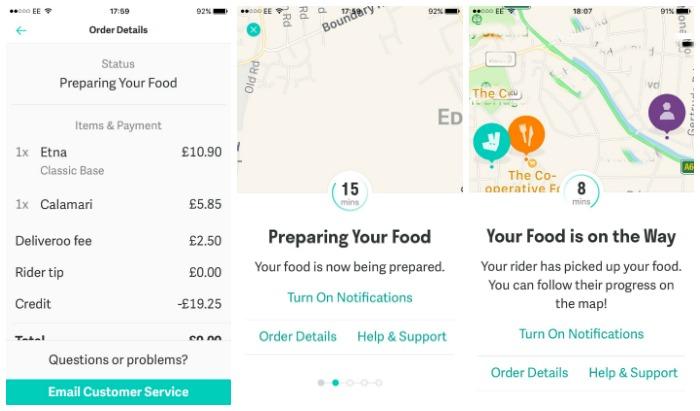 Once the order is placed you can keep up with the progress via the live updates on the app.  This could provide your geek with an extra 25 minutes of entertainment as they oggle the uberness of following the Deliveroo driver pick up his meal and arrive at your house, via the app.  Too many geek ticks to mention there.
Other Top Geek Date Ideas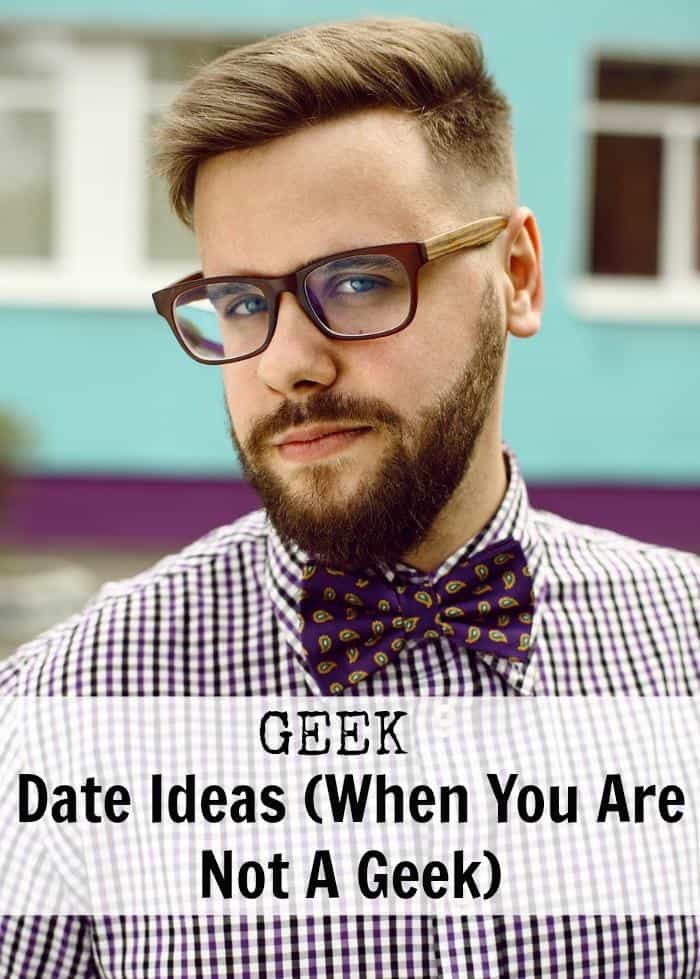 Big Bang Theory Marathon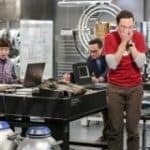 If you are dating a geek, you will have been introduced to the Big Bang Theory by now and what is not to love about the socially awkward Sheldon and his tribe of misfits.  Once you've tuned into the humour of the show, why not suggest a night where you catch up on some of the series you've undoubtedly missed. Go right back to the first season and get comfy on the sofa with some popcorn.  One thing geeks love to do is watch their favourite show again and again!
Go To A Safari Park
Geeks do like to leave the house every now and again, and they are blown away by the most surprising things.  My husband had never been to a safari park until last year, so imagine how excited his geeky brain got when he got to drive right through a pack of lions.  We were also lucky enough to visit one more recently and his geeky hand was out the tour bus window quicker that you can say pony nuts to feed the giraffe.  Geeks are essentially big kids, so this kind of thing really works.
Visit A Museum
Museums really tick all the geek date ideas boxes.  From my experience, space, natural history or gadget themed museums work best but any will do.  Going to a museum can be very much an impromptu date idea, with so many being free or low cost.  Geeks can offer an opinion on all most anything from stuffed animals to art, so make this a thing to do, just develop a listening ear if your geek is a bit of rambler.
Stargazing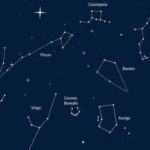 The excellent thing about this geek fuelled date night is it's completely free.  Find a spot where you can gaze at the stars uninterrupted from the comfort of a cosy rug or even sleeping bags and spend an evening star spotting.  If you see a shooting star you can guarantee you are going to have a very happy geek on your hands.  Add to it a picnic and your geeks favourite tipple, and you have got a very unique date night, at very little cost.
Go To A Live Show
One thing I have come to learn about geeks is they love entertainment.  They are always good for a movie, but it probably isn't going to be a chick flick.  Most live shows are good entertainment for all, as they are packed with stunts, action and light shows.  Find a live show that you think might appeal to him, and invest in some tickets for a treat.  It might not seem like your cup of tea at the beginning, but you will end up having a good night and your geek with appreciate your thoughtfulness.
Do you have any geek date ideas for the girls out there currently dating a Sheldon?
Sponsored post