Now it's December, and time is ticking away, Christmas will be with us before we know it.  I think it can be one of the busiest times of year for lots of people, and if you already have a lot on with work and family life, Christmas can soon become very overwhelming.  In the run up to Christmas I've been thinking a lot about how I managed when I did a nine to five job, and it always seemed like a rush to get everything ready and squeeze everything in.  I'm not sure that I really enjoyed the festive season feeling like that.
As the years went by, I got better at it, and I thought I'd share some of my tips for getting through Christmas.  If you are starting to feel a little overwhelmed, grab a coffee and give yourself 5 minutes to enjoy reading this post.  Hopefully you'll find some useful advice and it will help you focus on getting ready for Christmas, as well as getting everything else you need to get done at the same time. What I want for you is to enjoy your Christmas holiday as you have been busy all year, and even more so this month.  Lets avoid arriving at December 25 in a flurry of last minute activity, so you can relax and enjoy this precious time with your family and friends.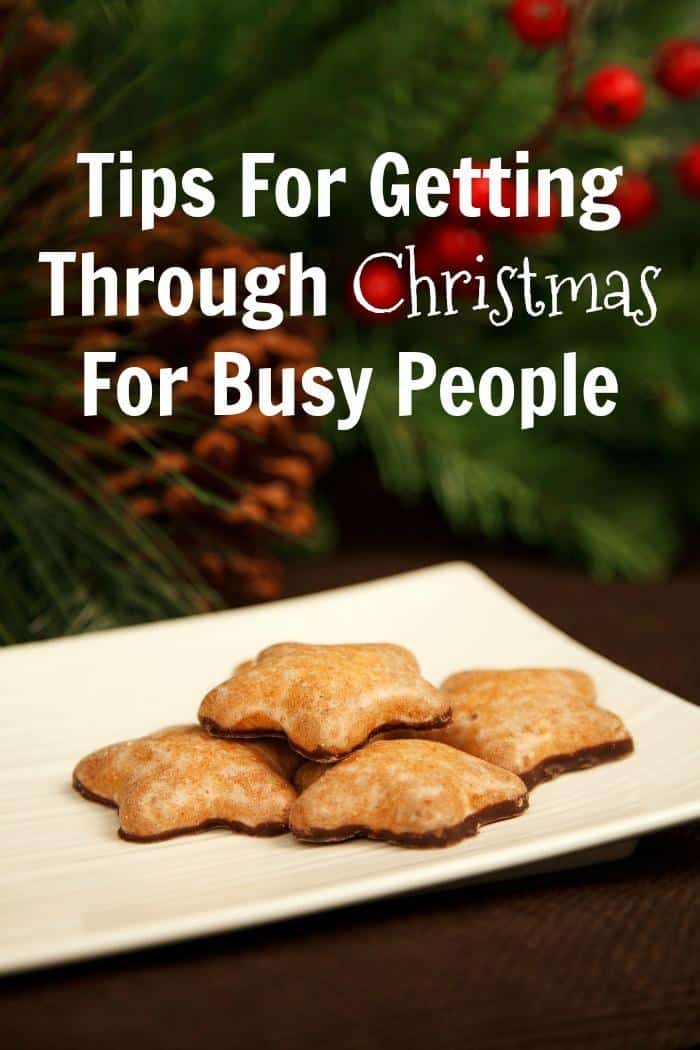 Lists, lists, lists!
If you haven't already got your Christmas lists sorted, write down everything you need to do or get.  A few lists are going to be helpful.  Get a list for who you are going to buy for and what you are getting them.  A meal plan can be really useful for this time of year to keep that Christmas shopping list in check too.  You might need a list for Christmas activities too.
When you have got all your Christmas lists sorted out, go through them, as you might need to make some decisions about what you can realistically achieve with the time and budget you have available.
Order Online For Christmas Presents and Food Shopping
My Christmas food shop was booked weeks ago to be honest.  Those online deliveries get snapped up fast at Christmas time!  Whatever you can get delivered, I would order online, from presents to food shopping.  I find it saves a whole lot of stress and time at Christmas.
Sometimes You Do Go Shopping At Christmas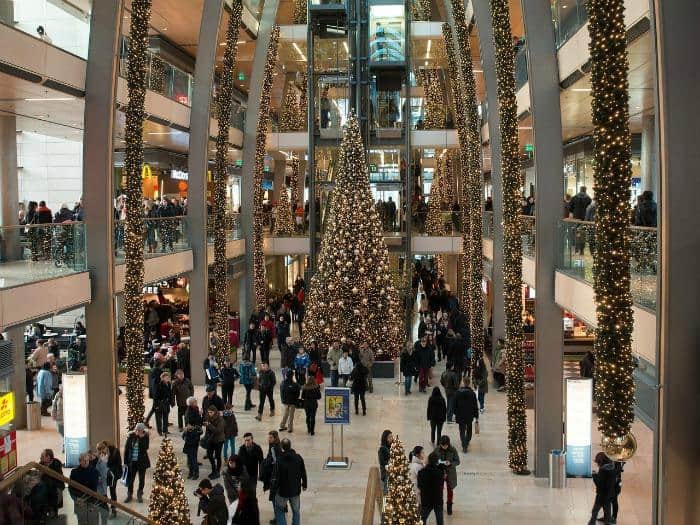 Some people just prefer to go to a shop and look at what's on offer.  I think we all visit some shops over Christmas, whether we use online ordering or not.  If you are busy, make going to the shops as quick and easy as possible.  Make good use of your lunchtimes to visit shops during weekdays and avoid the queues.
It might also be a good idea to book some holiday from work and go shopping for the day.  This way you haven't got the children to worry about, and you can factor in some down time for yourself, which is so important at this time of year. Check out when late night shopping is available in your area or nearest retail park too.
Don't Miss The Show!
Thinking about all of those nativity plays and Christmas concerts that happen this time of year, make sure these are in your calendar and that you have booked the time off work to go.  Make sure you have these scheduled as in advance as possible so that you can also plan your workload around these busy times.
Organise Your Christmas Holiday Request
Christmas holidays in the office can be a real bone of contention, so it's best to have a conversation about when people can take their holiday as soon as possible.  Knowing what time you can take off over Christmas as soon as possible will allow you to plan and prioritise how you want to spend your time.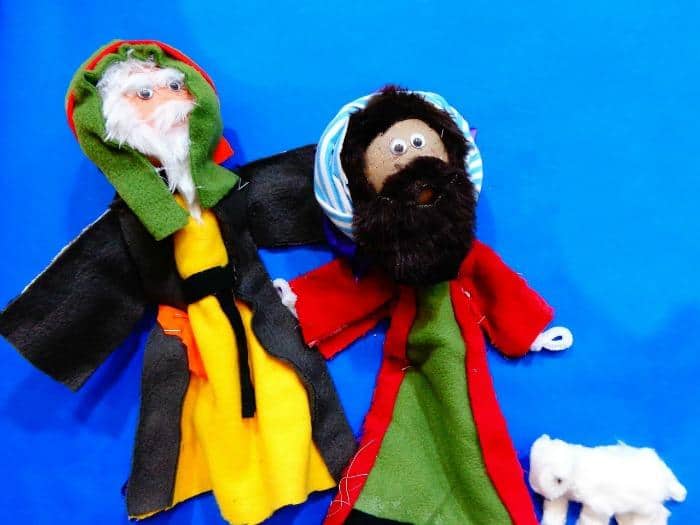 Don't Over Commit
I think busy people really have a tendency to over commit.  They are so used to being busy, they just keep saying yes.  Busy people need a break to to recharge their batteries and start the New Year on the right foot.  Once you know what all your Christmas commitments are, and how much time you have available, make sure that you don't over stretch yourself.  It might mean saying no to some people, but make an arrangement to get together with them in the New Year.  It's always nice to have something to look forward to in January isn't it?
So, I really hope that this post helped and your feeling focused about getting ready for Christmas.  Busy people deserve some downtime too, and even more so they deserve a Christmas to remember.  If it passes by on a whirl of stress, you are going to miss out on the relaxation you need and making those lasting memories with your family and friends.
If you found this post helpful I'd love you to leave a comment and share it with your followers.