Christmas jumpers aren't just for children!  They should be a family affair.  They can cheer up even the grumpiest of Daddy's and melt all that bah humbug away quicker than you can say Scrooge.  Winter can be cold, dark and quite depressing at times so I am all for embracing the Christmas cheer for as long as possible.  It cheers me up at a time of year that could take a real turn for the worst if it didn't feature some sparkle and silliness.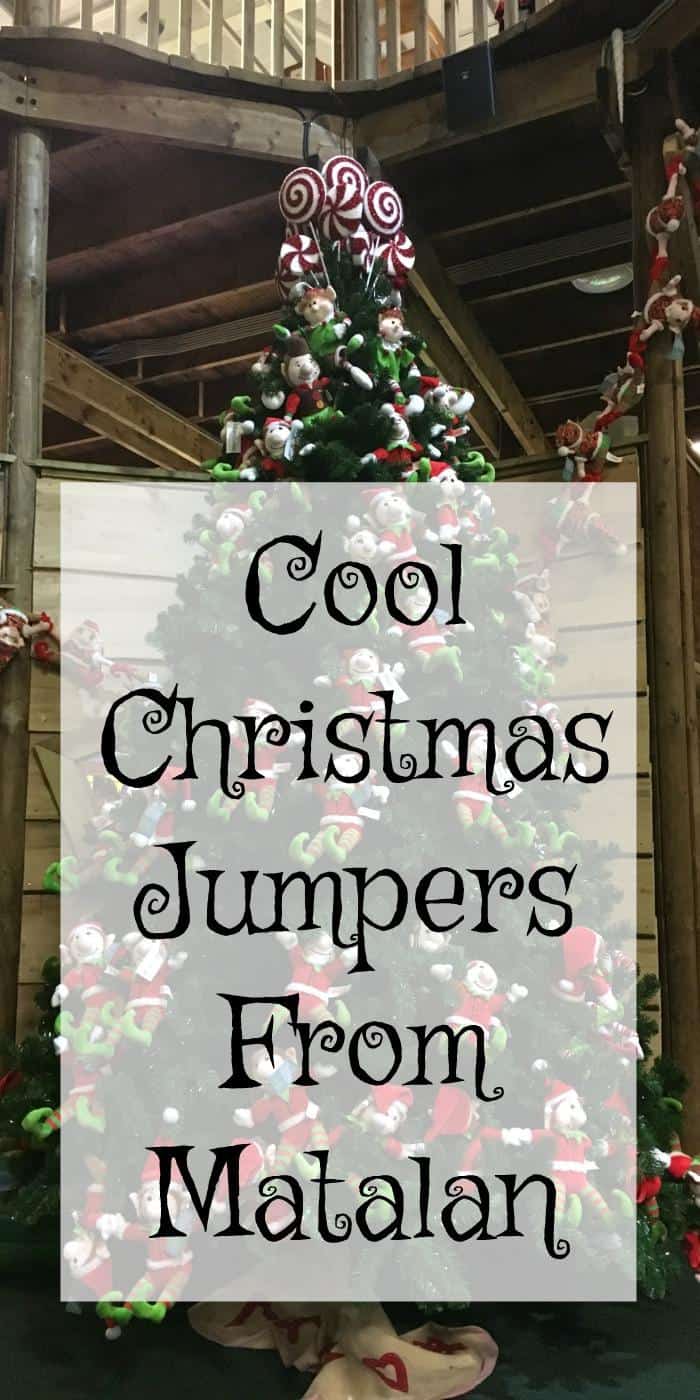 Matalan Christmas Jumpers
When Matalan got in touch to see if we would like to check out this seasons Christmas jumpers, I was there like a shot, even though it was like August.  Sometimes it's good to be prepared.  My 4 year old started to wear her Christmas jumper as soon as it arrived.  This white fluffy jumper with a Christmas penguin completely stole her heart.  It's super soft, on the inside and out and is perfect for the colder weather we've been having.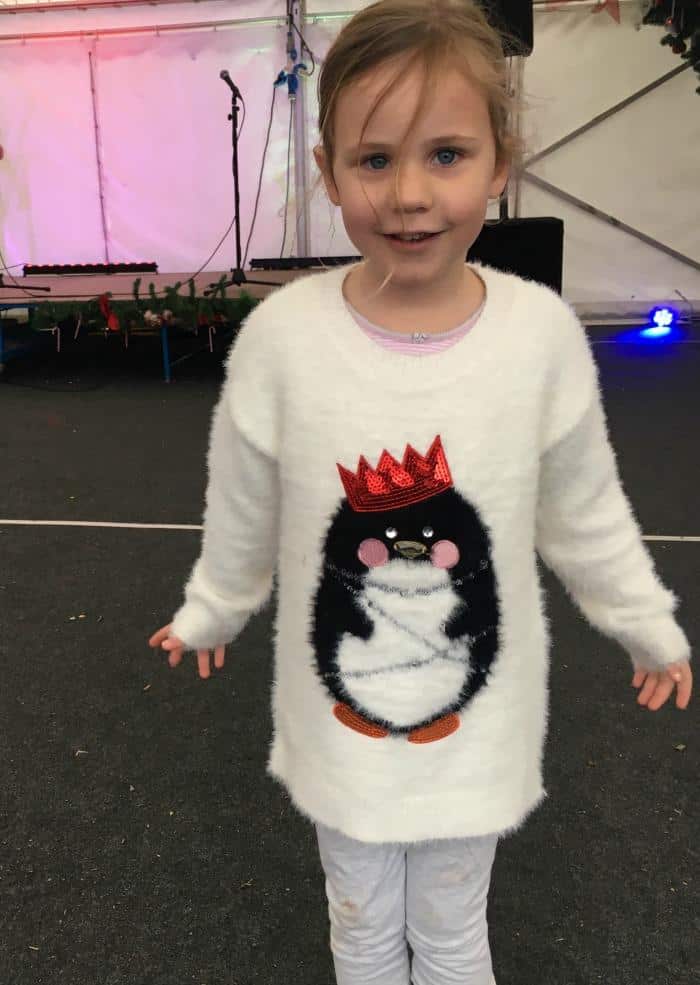 Not only is is a great jumper, but it lights up too!  The Christmas decorations on the penguin flash when you turn on the battery pack which is tucked inside the jumper.  It's awesome and my daughter loves it.
My youngest took a while to get into her Christmas jumper.  That's because she is having some real issues with letting go of summer and she wants to wear a dress and sandals everyday, even in November.  When we took her to Bluestone, it was time to convince her to wear it.  I went for a size 3/4 in the cute pink penguin jumper, so at a push it was a jumper dress, and she was a bit more willing to model it for us.  We all love it and it's one of those jumpers that you can wear all through the winter as it's not overly Christmassy.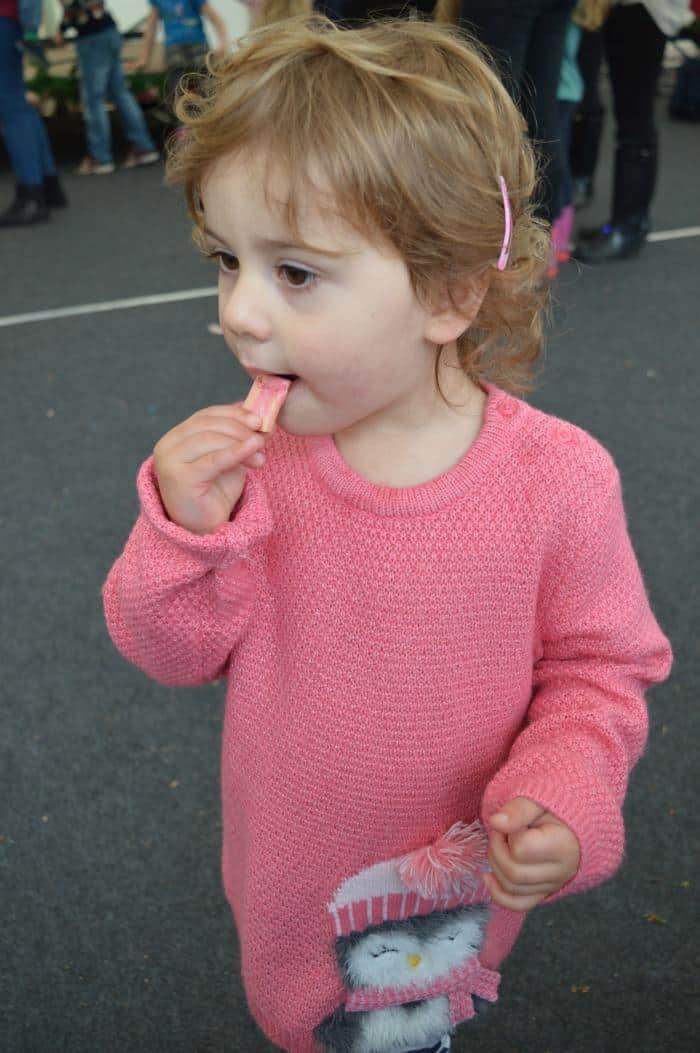 At Bluestone, it was the Kingdom of the Elves winter event, and everyone was wearing their Christmas jumpers so Daddy and I had no problem blending in with our Matalan jumpers.  I love the design of mine.  It's grey, with Xmas written across the top.  If I could have made one alteration to it, it would have been to have it a touch longer, as no one wants to see this bottom!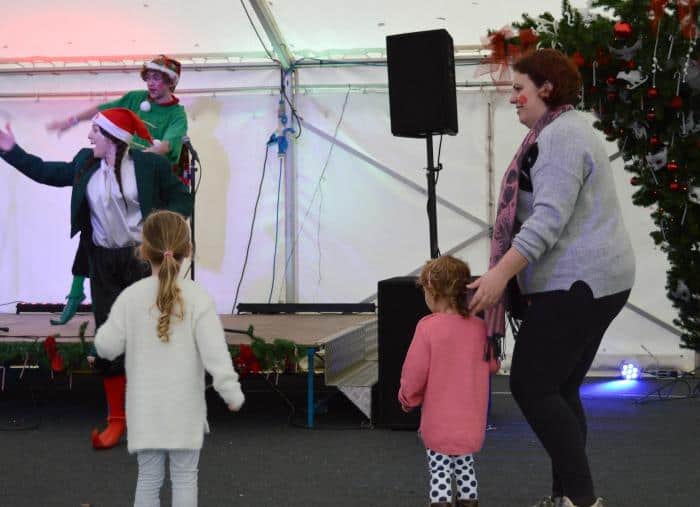 Daddy's Christmas jumper was perfect for him.  He flaunted the slogan, 'Christmas Has Broken Me', with pride and I can see this jumper being popular with a lot of men this season.  If your planning a Christmas night out with the lads or work, this could be the jumper for you.  It would also be perfect for a few giggles on the big day it's self.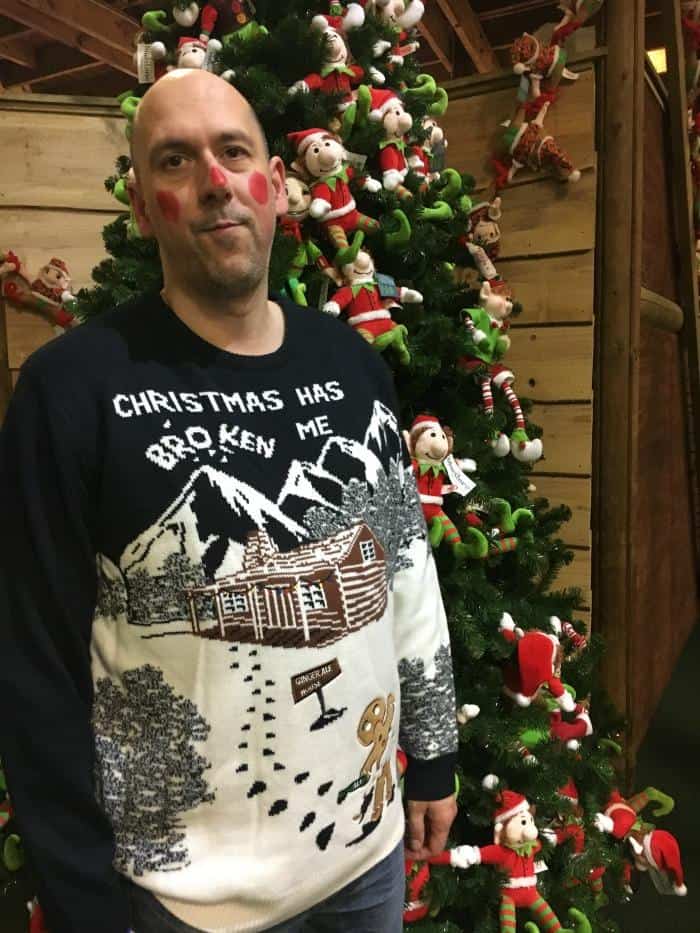 Where To Buy Christmas Jumpers?
We also were lucky enough to get a Rudolf jumper for teen, which he hasn't seen yet.  I'm going to deliver it to him this weekend and I'm sure he will be wearing it to Uni with pride.  All these Christmas jumpers are very well made, super snuggly warm and perfect for getting you in the Christmas spirit so why not head to your nearest Matalan or pop online and order yours for the big day?
We were provided with the Matalan Christmas Jumpers in return for this post but all thoughts and opinions are our own.