When our Puppy Surprise toy arrived I knew the girls would be so excited about welcoming Taffy and her new family into their toy collection.  Taffy arrived in a pet carrier type box which was a lovely touch.  One of her puppies was already on display but the big question was how many more did she have in her litter?  The girls guessed our Puppy Surprise had 5 puppies all together, but were they right?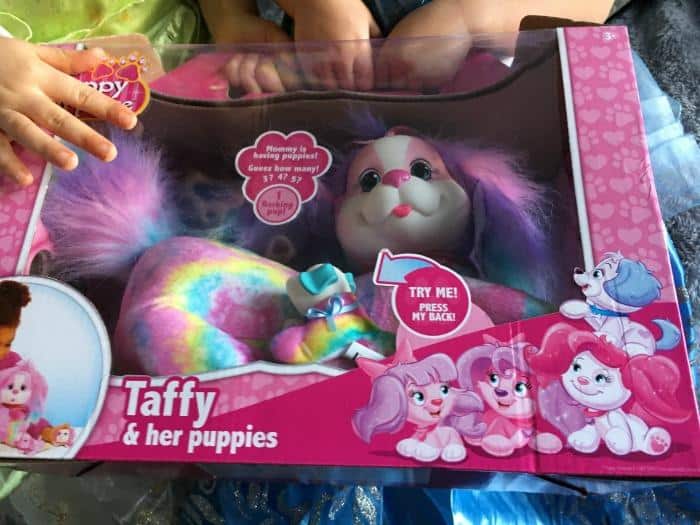 Taffy is a very bright and colourful pet dog to add to your toy collection.  If your children are fans of unicorns, I can imagine they will love Taffy too.  She has a supper fluffy tail and hair, which is also great for brushing too.  No dog is complete without a dog collar and Taffy's is particularly shiny and sparkly.  This was a big hit with the girls.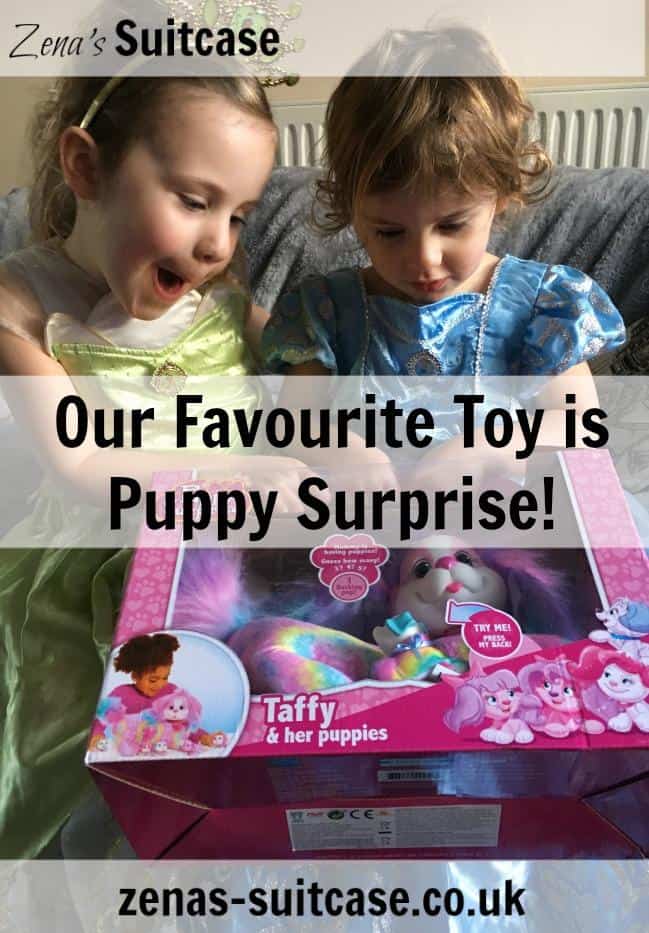 We got her out of the box and we couldn't wait to find out how many puppies she had in her pouch.  Each puppy came out one by one, and it turned out we were right!  Taffy had 5 puppies all together, including the one with the special little bark.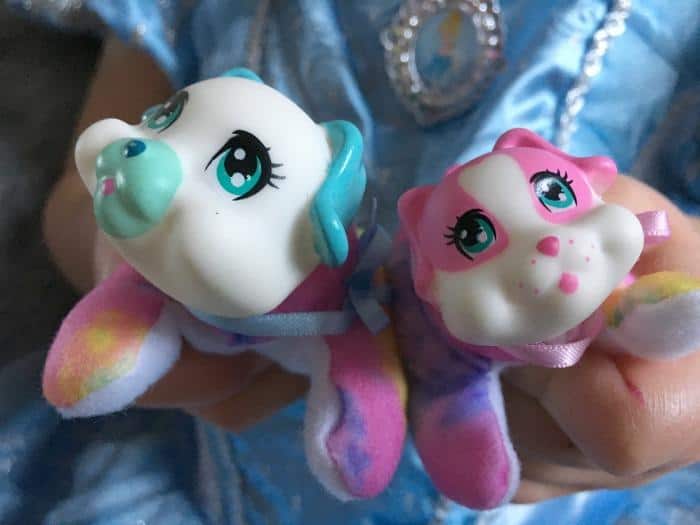 What we really loved about our Puppy Surprise was that each of the puppies hidden in Taffy's pouch was different.  They had different features and were different sizes, whilst still obviously being part of the same family.  The fact that they all fitted into Taffy's pouch for safe keeping means they are a great toy for travelling with.  Not only would Taffy make a great familiar bedtime toy to pack in the suitcase, but she can also be used for imaginative play with her puppies during the day.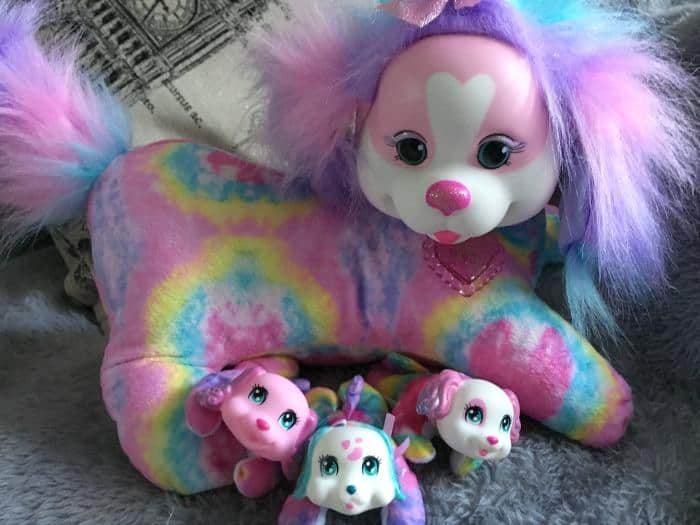 Taffy was the toy of choice for going to bed that night, with Taffy joining Princess and some of her puppies sleeping with Little Pudding, that has to be the biggest testament to how much they love their new Puppy Surprise.
Follow Our Favourite Toys
We were provided with the Puppy Surprise in exchange for this review, but all thoughts and opinions are our own.  Puppy Surprise is available from from Flair priced £24.99.