We thought we'd stay local for a change this weekend, so packed up the kids and headed out to run a few errands, play at the local park and grab some lunch.
There are plenty of places to eat in Nottingham, and West Bridgford has more than it's fair share.  It's very popular as it's a perfect location for Nottingham Forest, Notts County and the world famous Trent Bridge Cricket Ground.  Something us locals are constantly reminded of when in comes to parking on fixture days.
We picked Mud Crab for lunch, as it's family friendly, and unlike some of the smaller cafe's in the area has room for high chairs and children without feeling over crowded.  We bundled our tribe in, who were slightly restless as nap time had been disrupted and hunger was setting in.  I forgave the guy who we were sat next to for making a sharp exit, as I think I would have done the same in his shoes.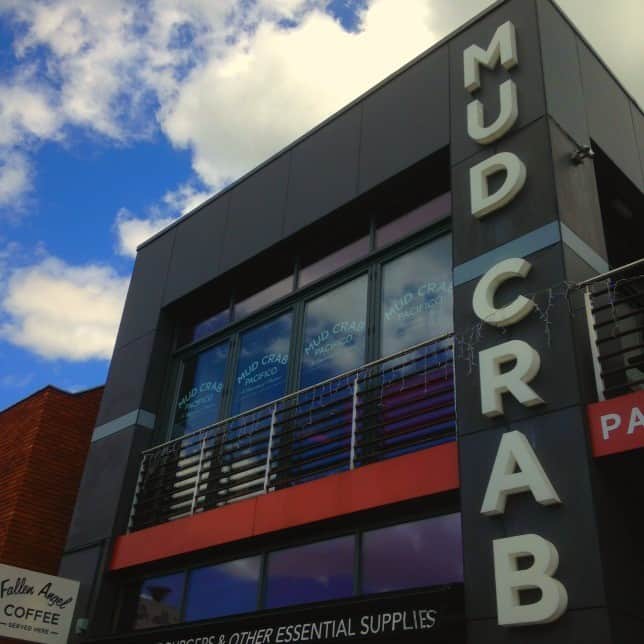 A young Italian, or maybe Spanish gentleman looked after us during our meal, and no he did not catch my eye at all.  Not in the slightest!  But ladies, I can tell you he was very attentive as waiters [email protected]!  If you want good service, Mud Crab has it sewn up in more ways than one.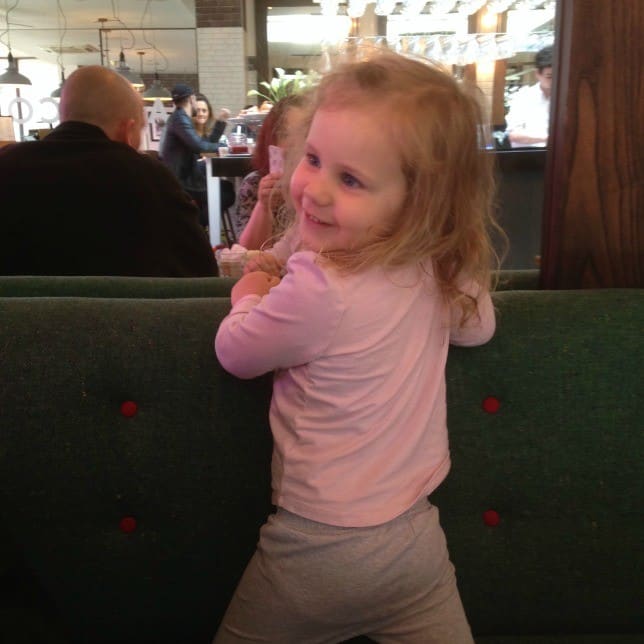 It was burgers all round for us with the tomato and garlic stone baked bread for Little Pudding to chew on as we all know how fussy she is now don't we!  I had the 2ND Best Bacon Double Cheese Burger and Daddy went for the Original Dirty Burger, which suited him right down to the ground.  You know what I'm saying Daddy!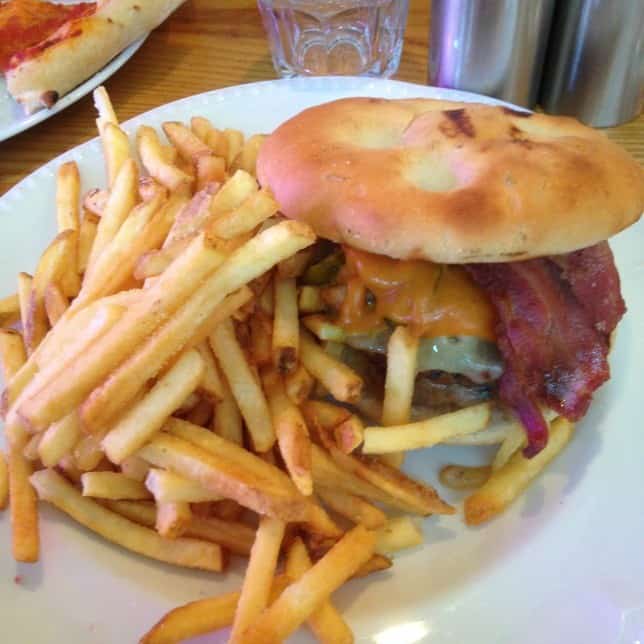 Well my oh my, I have to say Mud Crab make the best burgers by a long stretch.  I can't remember when I had a burger that tasted so good!  They were meaty, tasty and perfected presented in a focaccia bun.  They were juicy too, and there's nothing worse than a dry burger is there?  It can be so disappointing!
The Good Fries at Mud Crab are pretty awesome too, but if I had to make one criticism it would be hold back on the salt a little guys.  Someone in the kitchen might have been a little heavy handed with it on our servings, but they were still tasty.
For 2 adult burgers, 1 burger from the kids menu, the stone baked bread and drinks all round it came to about £40.  I'm not going to say it was the cheapest deal on the planet, but you get what you pay for, and we defintely got quality food.  We would most definitely eat there again for a treat or special occasion.