A lot of the children's reviews that we feature on the blog are often aimed at my older daughter, but every now and again something comes along that will suit our Little Pudding down to the ground.  She's 2 1/2 years old, and I knew she would love to get her little hands on the Teletubbies magazine that has just hit the shelves from Egmont.  She enjoys the Teletubbies show on CBeebies a lot, so seeing them and interacting with them in the magazine is very much a natural step for her.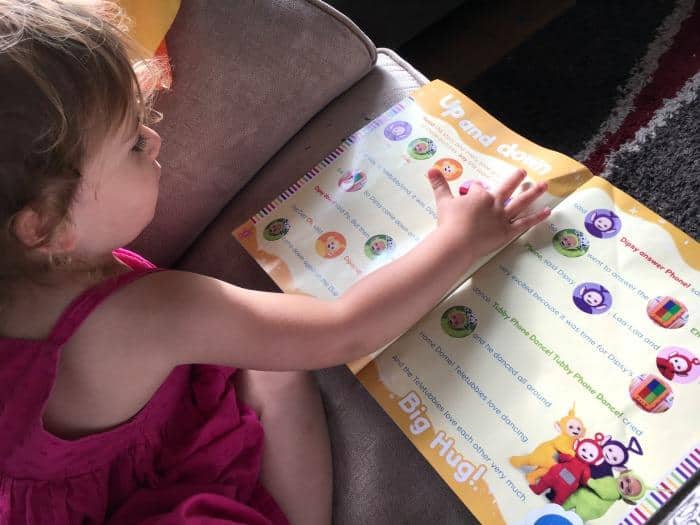 The Teletubbies magazine is aimed at younger children, with simple activities for them to have fun with and enjoy.  We loved the story, and that it allowed Little Pudding to join in by using the symbols.  Learning about how stories are structured is an important skill for the Early Years programme, so we loved how this was supporting her learning in a fun way.
There are activities to help with numbers, physical development and creativity, but most of all they are just fun things to do with your child during quiet time.  The magazine comes with a Teletubbies toy and some stickers to use in the magazine.  I always find these are a big hit with both my children.  The toys are played with for weeks and the stickers are always the first activity to be done in the magazine.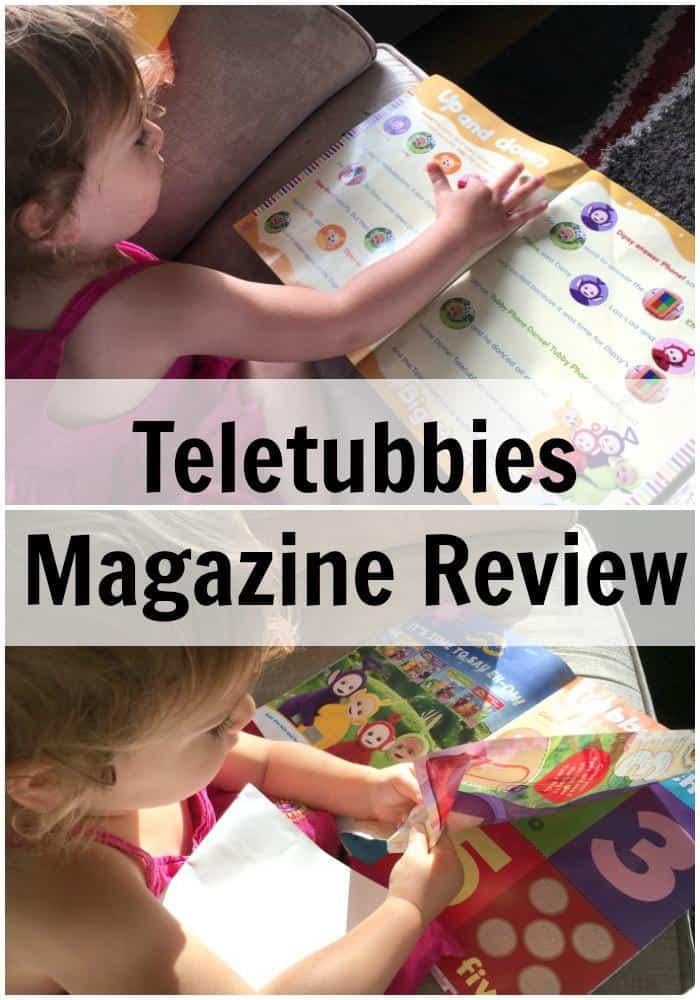 I was really impressed with the Teletubbies magazine from a fun learning point of view, and my 2 year old loved exploring the activities and engaging with her favourite characters.  Here's a vlog of her getting to know the Teletubbies magazine, which will help you decide whether it's something your child might enjoy too.
We were provided with the Teletubbies Magazine and compensated for our time in providing the blog and vlog post but all thoughts and opinions are our own.