What makes for a memorable restaurant in your book?  Is it a warm and friendly welcome?  Perhaps it's the comfortable dining experience?  I'm pretty sure an excellent menu and high quality dishes will feature in your list somewhere, right?
Well, if you are looking for an Indian restaurant in Nottingham that has all these bases covered then let me introducing you to The Calcutta Club on Maid Marian Way, also known as the 'Madras Mile'. My husband and I enjoyed a rare night out in Nottingham to find out more about this award winning restaurant and share with you why it needs to be on your list of places to eat when you're visiting the city.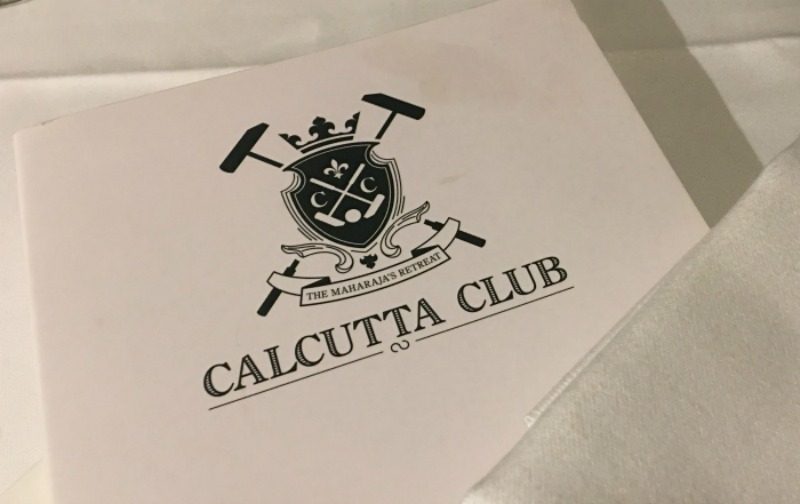 We were greeted at the door with a smile and shown straight to our table.  To say it was a Monday night, The Calcutta Club was already filling up, and there was a steady stream of guests arriving throughout the evening.
The restaurant appealed to everyone it seemed from couples, groups of business men , families out celebrating a birthday or similar, girlfriend's catching up on life and even solo diners.  What was even more obvious was the majority of the diners were regulars, and knew the staff at The Calcutta Club very well.  The mixed clientele and the incredibly helpful staff made for a really friendly atmosphere for our first evening out together in a while.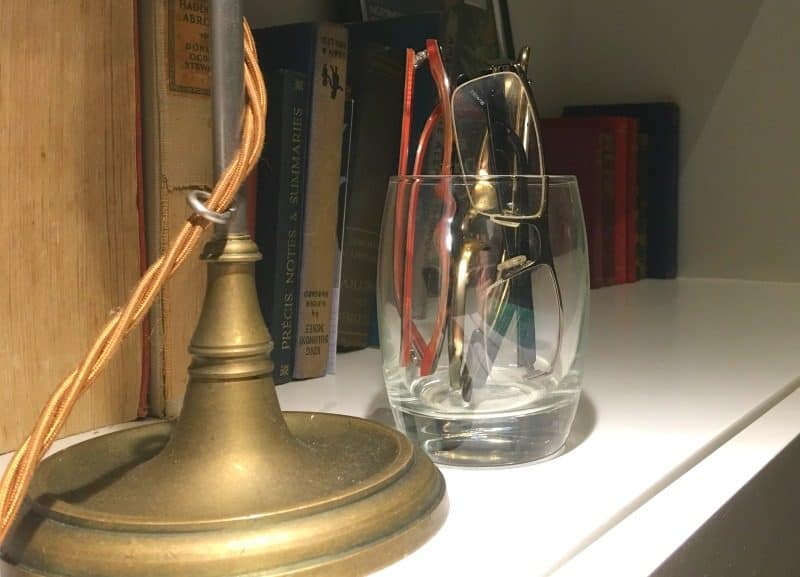 As we were deliberating over the menu, our waiter came over to see if we needed any help.  I jokingly said, 'another pair of glasses would be great', as my husband had forgotten his and it was taking us twice as long to go through the menu.  Well, I've never been in a restaurant where the waiter actually could produce a selection of reading glasses for us to use.  The Calcutta Club definitely knows their customers very well.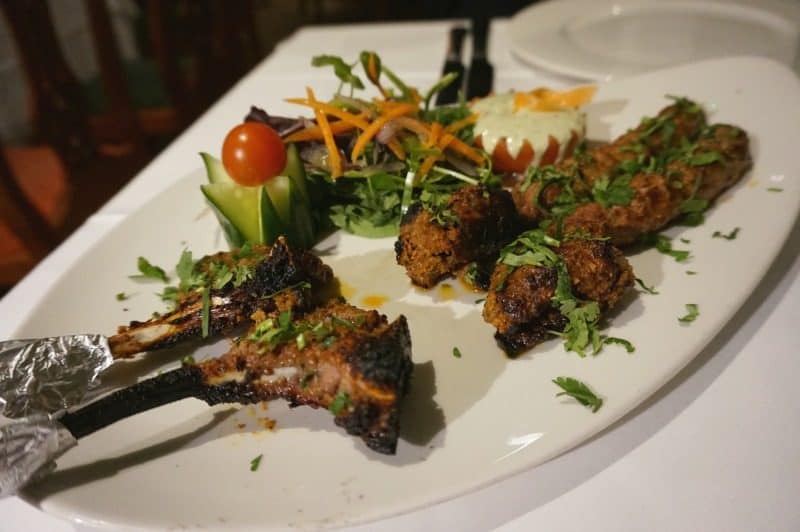 We struggled to decide what to choose from the 'First Chukka' or starters menu, so my husband suggested one of the platters.  These are a great idea, allowing you to try a selection of dishes when you are feeling really spoilt for choice.
We tried the Tandoori lamb platter, which consisted of 'Tandoori Lamb Cutlets', 'Anghari Boti', and 'Kakori Seekh Kebab'. The lamb was cooked perfectly and the flavours were totally on point.  The Anghari Boti did steal the show for me though, with the combination of black pepper, dry-roasted cloves & green cardamom making for an incredible taste experience.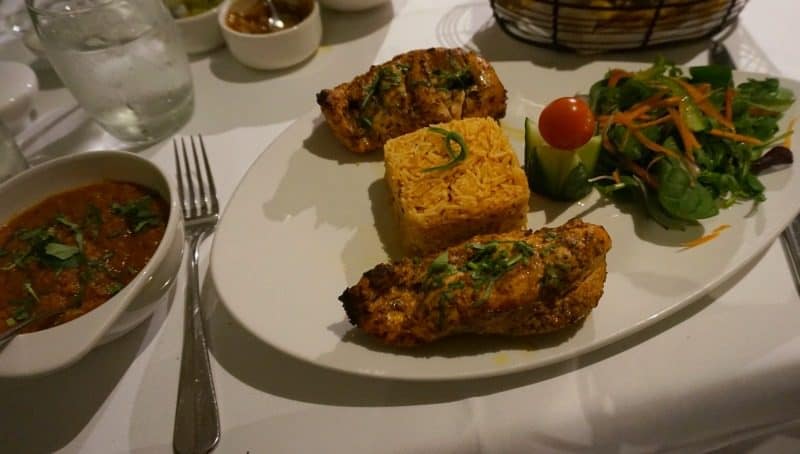 With just enough room for the main event, we were certainly looking forward to the second course having just had a taste of what was to come.  My husband ordered the Classic Chicken Tandoori , and to say he was pleased with the meal that arrived is probably an understatement.  The servings at The Calcutta Club are most certainly generous, and my husband didn't waste a second tucking into two succulent marinated chicken breasts, with rice, sauce, yoghurt and salad on the side.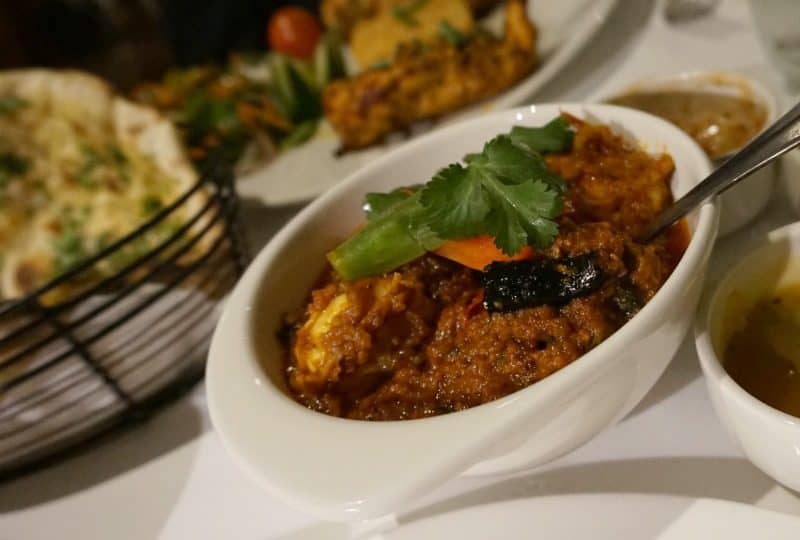 When it comes to Indian food, I'm a huge fan of king prawns, so picking the Punjabi Karahi was a no brainer for me.  The dish is also available with chicken or lamb, but I can certainly recommend the king prawns as they were cooked absolutely perfectly and went well with the overall dish.
I also think that a sign of a good Indian restaurant is the quality of their nan bread.  Nan bread can make or break a meal can't it, and The Calcutta Club are well aware of this.  Our garlic and coriander nan bread was packed with flavour, whilst being fluffy on the inside with just the right amount of crisp on the outside.  If nan bread is important to you it's definitely worth visiting The Calcutta Club to check their's out.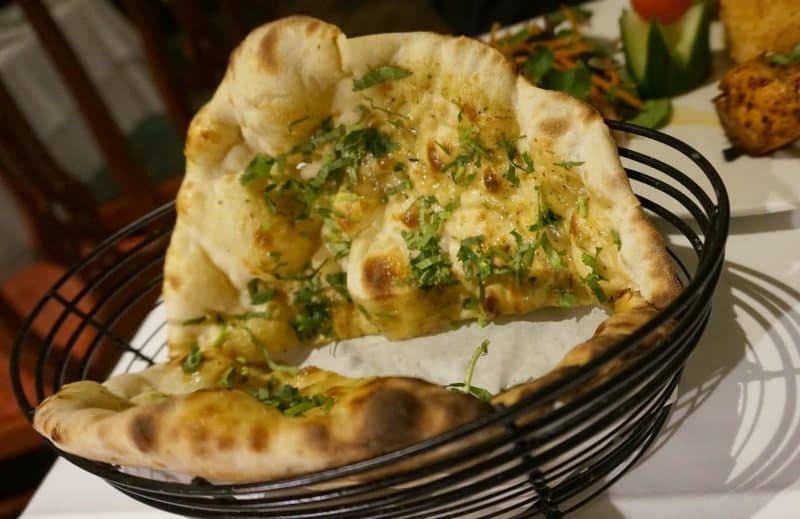 In an effort to bring you a full restaurant review of The Calcutta Club, we felt it was only right to try something from the dessert menu for you.  We decided to share the chocolate fondant with vanilla pod ice cream, and I'm sure you can appreciate what a tough job it was to eat this particular pudding.
The  sponge was perfectly moist, and the chocolate fondant was oozing from the centre just as it should.  The vanilla ice cream was the perfect accompaniment and both made for the perfect end to the perfect meal.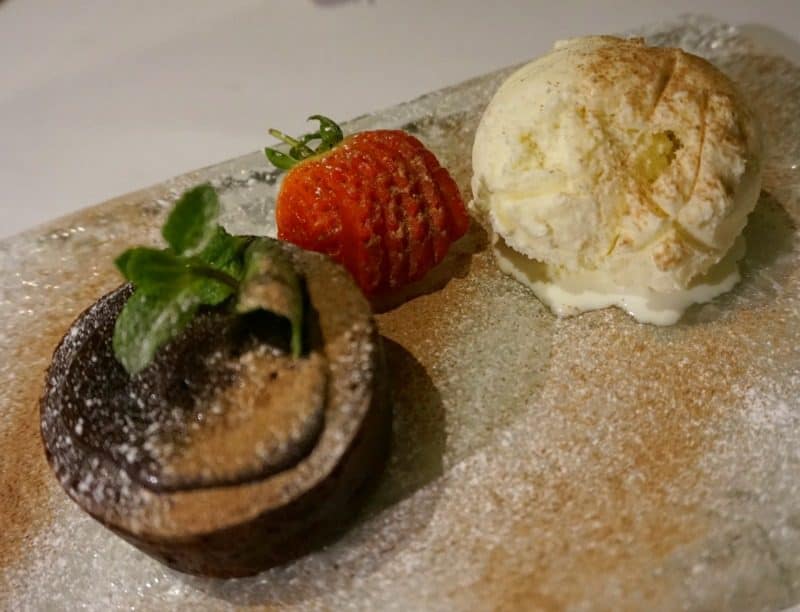 It's safe to say that we thoroughly enjoyed our meal at The Calcutta Club, and I'm just sorry to say that we didn't discover this particular Indian restaurant sooner.  Having tried a few restaurants on Nottingham's Madras Mile, this is most certainly one I can recommend above all others due to the quality of the food and perhaps more importantly their friendly service.  If you would like to try The Calcutta Club for yourself, here's what you need to know:
Website: The Calcutta Club
Where:
8-10 Maid Marian Way
Nottingham
Nottinghamshire
NG1 6HS
Tel: 0115 941 4441
Email: [email protected]
Opening Times:
Monday – Thursday 5.30pm – 10.30pm (last orders)
Friday – Saturday 5.30pm – 11.00pm (last orders)
Sunday 5.00pm – 10.00pm (last orders)
We were provided with a complimentary meal for two in exchange for this post, but all thoughts and opinions are our own.