Ever since I was a kid one of the most exciting parts about getting ready to go on holiday was being able to choose some new clothes to wear.  If you are planning on going abroad soon, now is definitely the time to start thinking about the holiday wardrobe, especially for the kids.  We've been really impressed with the Nutmeg range in Morrisons so far this year, and they also have a great range of summer holiday clothes in store now.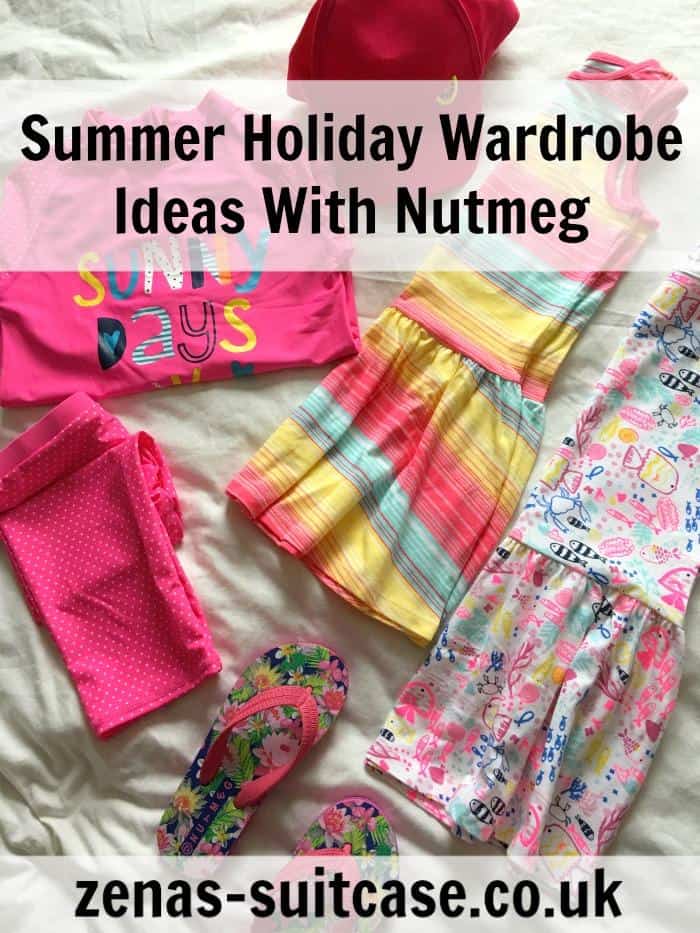 We will be visiting Menorca very soon, and shortly ofter we are going on holiday to Bordeaux.  We are hoping for warmer weather than we have seen having here at home recently and I think we have picked the perfect outfits.
My daughters love to dress the same most days, and they also love dresses.  We are really impressed with these gorgeous pack of 2 dresses that cost just £7.  When you have two little girls that want the same things, buying 4 holiday dresses for just £14 is a win all round.  We love that the designs are very different, yet really colourful and summery.  The dresses are so comfortable and easy to wear as well making them just perfect for holiday weather and playing outside on the park or on the beach.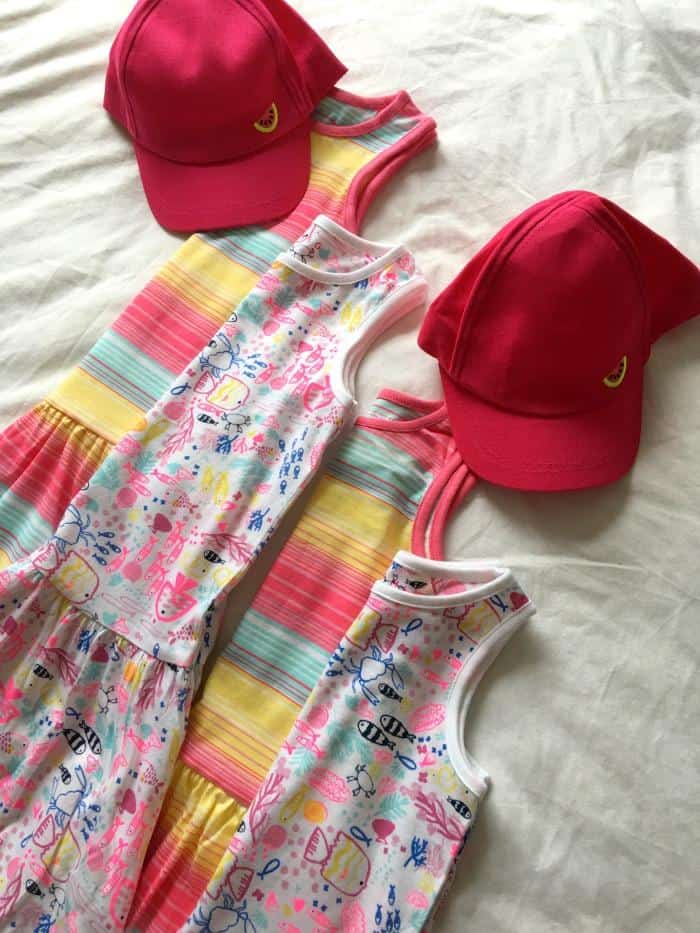 Hats are so important when you are spending time in the sun on holiday, and we love the baseball style caps that fit with the colours of the holiday range this year.  The melon motif on the cap is super cute and I don't think we will have any trouble getting these to stay on their heads while we are away.
Lets not forget the cute flip flops either.  When the sun is shining, flip flops are the perfect footwear for hanging out round the pool or popping to the beach in.  The colourful pattern on the flip flops have been a big hit, and I think these will be a worn a lot when we get to Menorca.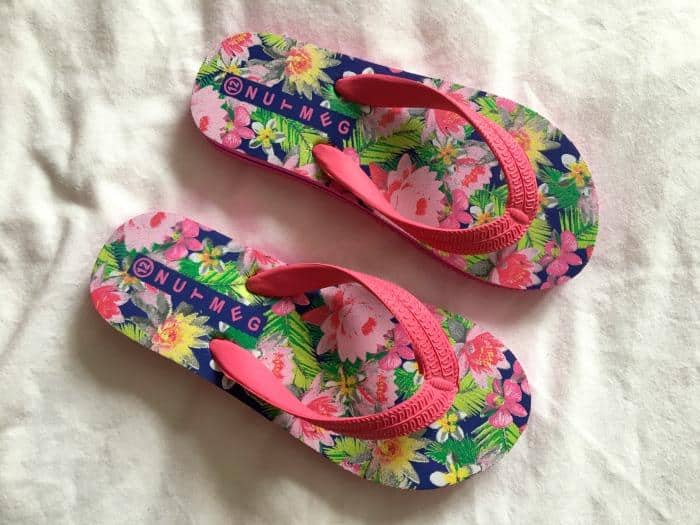 My kids like spending their time on the beach, digging in the sand and splashing in the sea.  For them, it's a real highlight of the holiday, and I love watching them enjoy the simple things in life.  Forget the iPads and gadgets, kids just want to build stand castles and throw stones in the water.  It's one of the simple joys of a family summer holiday.
Nutmeg have also sent us this gorgeous sun safe suit for my daughter to wear on those holiday beach days.  With longer sleeves and a legging style bottom, this is really going to help with her sun protection while we are on holiday.  It also comes with a hat, that covers the neck and a cute 'sunny days' logo.   Complete with a SPF factor of 40, it will give us some real peace of mind along side using our regular sun protection.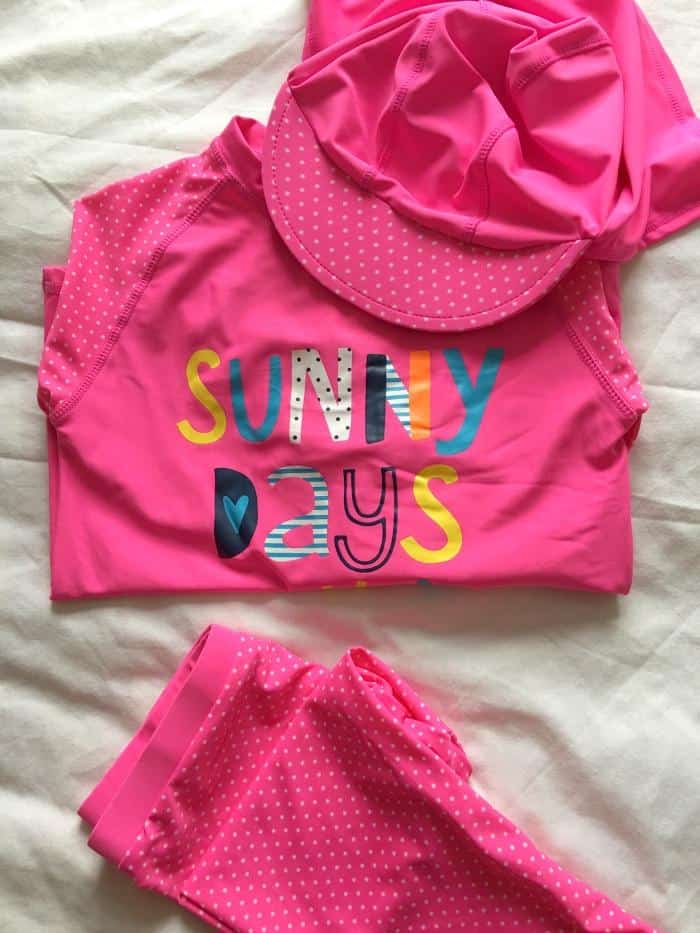 We are very impressed with the quality and prices from the Nutmeg holiday range and are more than happy about packing these summer essentials for our up and coming trips abroad.  I've also noticed advertised in store that Nutmeg clothes come with a with a 200 day 'No Quibbles' guarantee, covering rips, spills and outgrown pieces.  That's pretty awesome isn't it! Have you bought any summer clothes yet?  Will you be taking a look at Nutmeg?
We were sent these items from the Nutmeg Holiday Shop in exchange for this review, but all thoughts and opinions are our own.