Our arrival in Bath was a little bit stressful to say the least. I was not at all prepared for the restrictive one way system and lack of parking in the city following our drive from Dartmoor.  Once we'd checked in at our hotel we booked an Uber and headed straight to Jamie's Italian.  There was something comforting about heading to a familiar restaurant and both my daughter and I were very much looking forward to dinner and some time to relax together after a busy day travelling.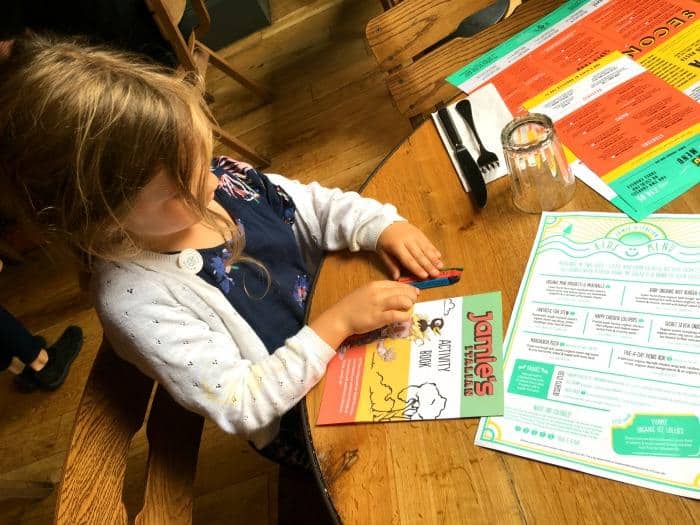 We were shown to our table, which I have to say was in an excellent spot by the window over looking Milsom Street in central Bath.  Indie was provided with an activity sheet and crayons straight away and she got stuck straight in while I found out a bit more about the menu and daily specials.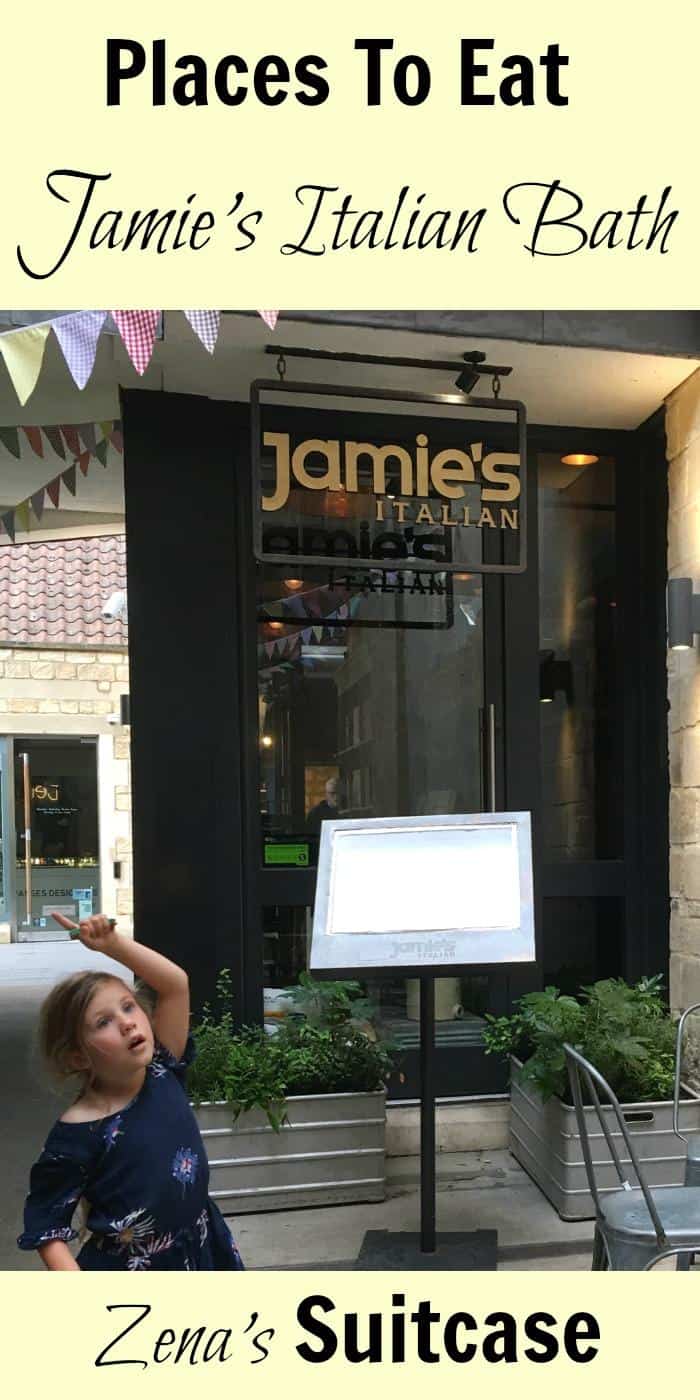 Over the summer, kids have been able to eat free at Jamie's Italian making it a great value option for eating out as a family either as a treat or as part of a day out.  Offers like this can make a huge difference to a families budget over the summer, meaning they can enjoy a little bit more for their money on other things.  To keep up with the latest deals and offers from Jamie's Italian visit here.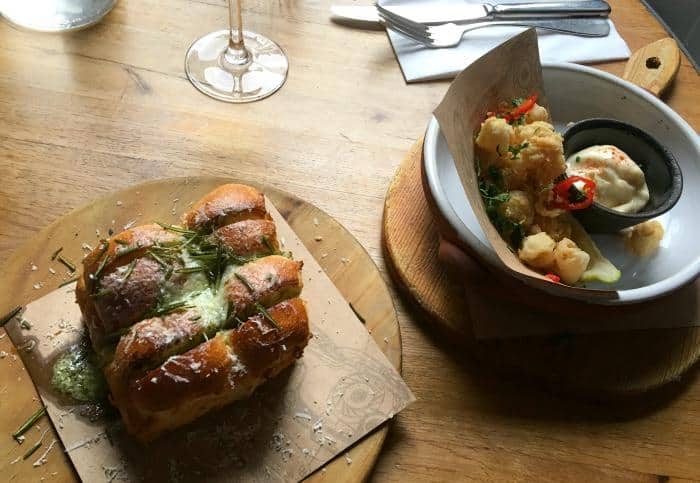 After our day visiting Buckland Abbey and travelling from Devon, we were ready for a three course meal, and kicked off the occasion with the most delicious garlic bread I think I've ever had.  We also tried the Crispy Squid because it would be rude not to wouldn't it? The garlic bread was quite a hit with both my daughter and I, and the Crispy Squid delivered on all counts being perfectly cooked and well seasoned.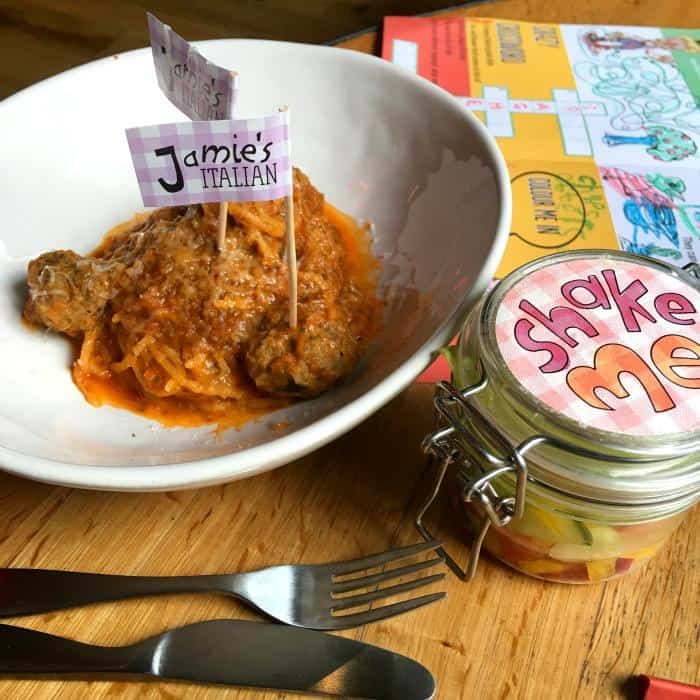 Indie also managed to polish off the spaghetti with meatballs that she ordered and we loved the salad served in the kilner jar. What a fun way to get some 5 a day in to the meal.  Sometimes kids need to have a bit of fun added to their healthy food, just to give it that extra bit of appeal.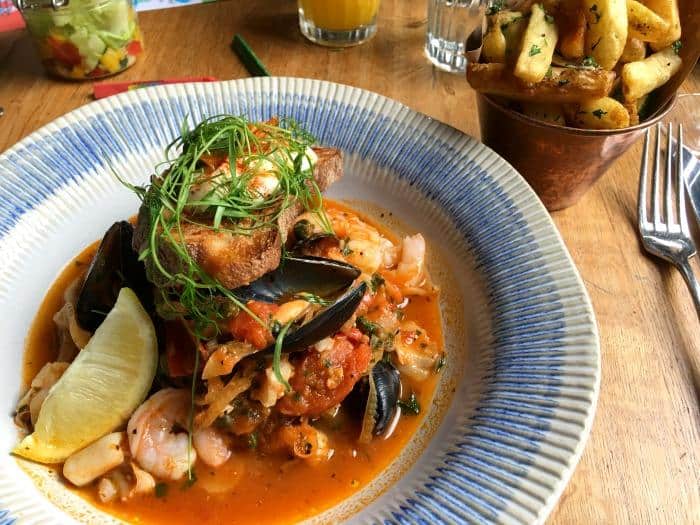 I picked my main dish from the specials board, and the seafood stew certainly did not disappoint. It was packed full of perfectly cooked mussels, juicy prawns and capers. The tomato sauce was full of flavour and the crusty bread and aioli made for a delicious topping.
There's only one dessert you can have when you're in an Italian restaurant in my opinion and that is tiramisu. Jamie's Italian version was deliciously rich and perfectly creamy ticking so many of my tiramisu boxes.  It went straight into my list of favourite tiramisu desserts and I'd be happy to have it again and again!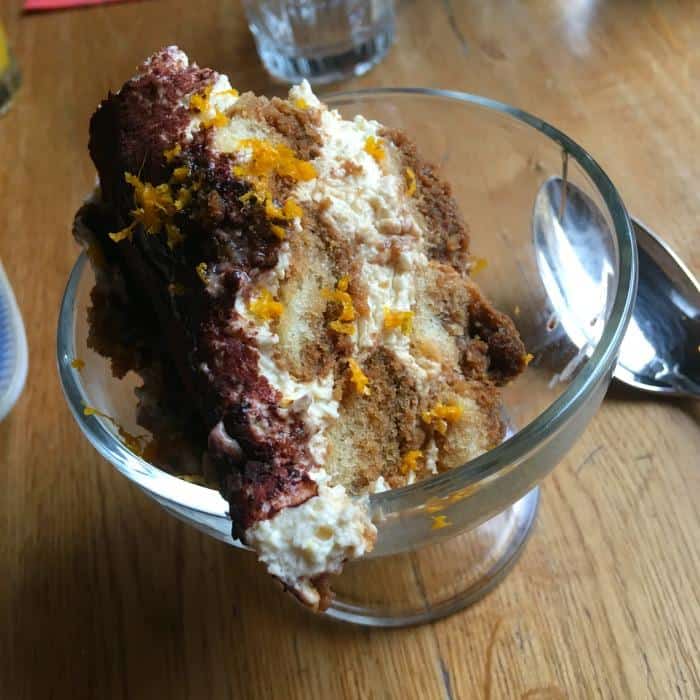 Indie had her heart set on an ice lolly, but the waitress delivered some very bad news. Apparently they had run out, but it was clear that Indie was reluctant to choose anything else.
Fortunately, when the tiramisu appeared, so did an ice lolly! The waitress must have found one hiding somewhere and Indie was the lucky recipient.  She certainly enjoyed it too! It definitely looked the part.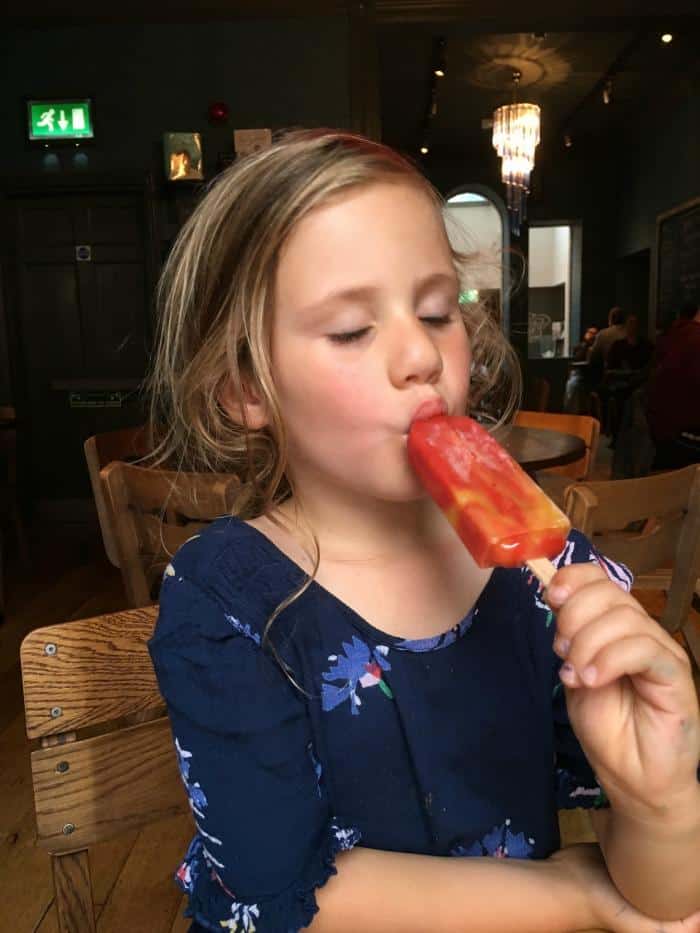 Very full and completely satisfied with our meal, we left Jamie's Italian in Bath to head back to our hotel. If you are looking for a place to eat in Bath and you have a fancy for Italian then Jamie's Italian is a great option.  We both throughly enjoyed our meals, and would definitely pop into the restaurant if we were ever in Bath again.
If you are planning a trip to this city you might also enjoy our things to do in Bath with kids post.
We've also been to
Jamie's Italian Piccadilly Circus
We we provided with a complimentary meal at Jamie's Italian in Bath in exchange for this post but all thoughts and opinions are our own.