Hello lovely readers. Thanks so much for stopping by for the second edition of the travel and lifestyle round up. If it's your first time here, you can catch up on what was making a splash in January in this post. We'll be right here when you get back, so please feel free to stop by and have a browse.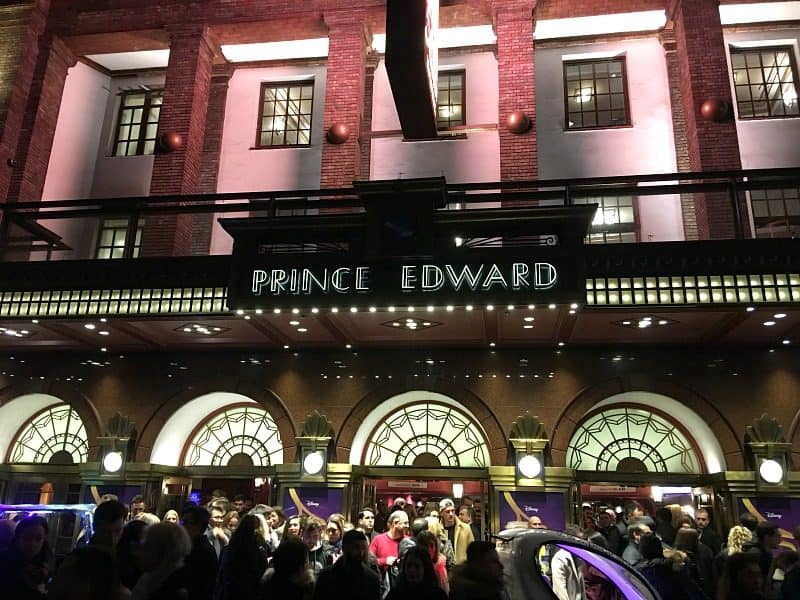 Well, it's fair to say that January literally flew by. Was it the same for you? It's blowing my mind that we are over 1/12th of the way through the year already. Did you go on any adventures in January? I was lucky enough to enjoy a theatre break in London with my sister and it was brilliant. I was really proud of the YouTube video as I tried out my new camera and some new techniques for filming which seemed to work out really well. What did you think?
What's Hot In Travel?
The Importance of Travel Safety
I like to consider myself pretty fearless in some respects and I'm more than happy to take on female travel and solo travel trips when it comes to visiting new places. I firmly believe that we cannot live in fear of what might happen. Being safe when travelling is definitely the key to making you feel confident about taking on new adventures and this month I was introduced to the RiutBag X25, which I believe is the safest and most functional backpack you will ever own.

Entrepreneur and frequent traveller Sarah Giblin was sadly mugged when she was a student, which led her on a journey to create the original RiutBag. With the help of feedback from her loyal customers, she has now created a larger and more flexible version perfect for both everyday use and travel. There are NO zips on the exterior rendering the bag practically tamperproof and it's flexible designs allows it to transfer from a 15 litre rucksack to a 25 litre rucksack in seconds. I'm very impressed with it and can't wait to take it on my next adventure.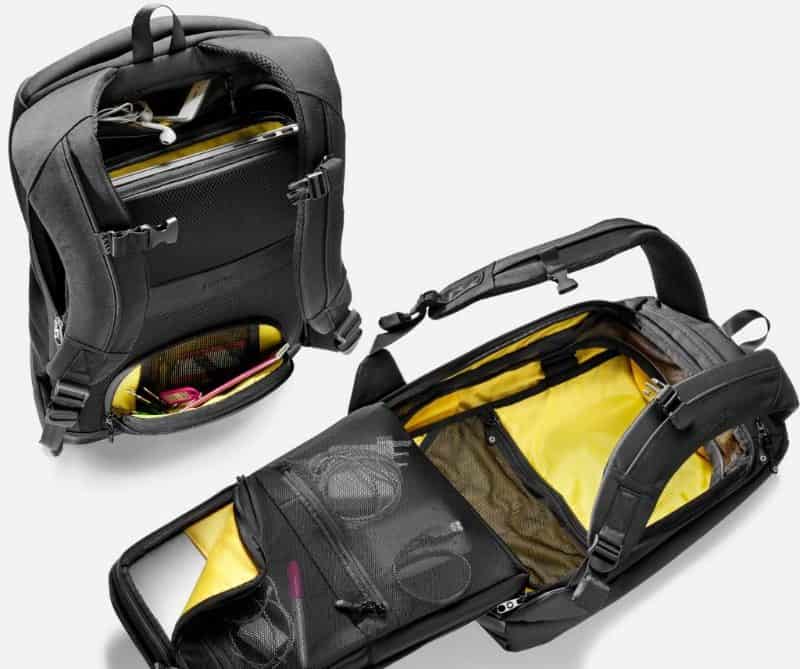 The RiutBag is available at www.riut.co.uk priced at £149
Where To Buy Swimwear In Winter?
Has anyone got a winter sun holiday booked this month? I'm a huge fan of chasing the sun at this time of year as I think it's a perfect way of beating the winter blues. One of the challenges of heading to warmer climates at this time of year is getting your hands on some gorgeous new swimwear for the trip. Swimwear365 are here to help us out though folks, and stock an excellent range of swimwear to buy online all year round.

Orange Tie Front Halterneck Swimsuit by Kaleidoscope – £32
Black & Red Joe's Sultry Tankini by Joe Browns – £38
Navy & Lobster Underwired Bandeau Bikini by Olympia – £58
Making Holiday Plans
Holiday plans have very much been on the agenda for us this January and we are going on a family road trip to Cornwall for February half term, and we also have some glamping trips and festivals on the horizon later in the year. Being prepared for family travel and being healthy are probably my biggest priorities when it comes to making sure we have a successful trip, and there's a few things that we cannot live with out.
Healthy Family Travel
I was unlucky enough to be caught out by a mozzie bite on our camping holiday in Yorkshire last summer, and it was horrid to be honest. My leg tripled in size and it was irritating for weeks. I'm determined not to let that happen again to either me or the kids. The Zap-It! is our new defence against mosquito bites and works by generating a low electric pulse when clicked against the bite. Good for around 1000 uses, it works by reducing the histamine flow and stimulating the capillaries into flushing out the toxins.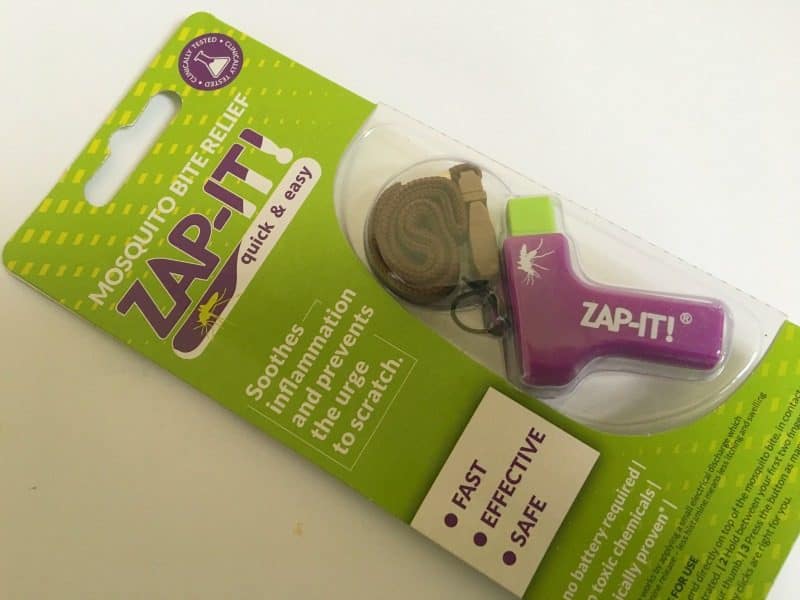 The Zap-it! is available in different colours from selected health stores, pharmacies, garden centres, Asda, Lloyds Pharmacy and Superdrug, and retails from £5.95.
Festival camping is a whole different ball game all together, and I've found over the years that the level of facilities available can vary dramatically from event to event. Anything from having a shower to cleaning your teeth can be a challenge and having a few tricks up your sleeve can make all the difference.
Popping a few sachets of Swish To Go in your wash bag could just save the day when it comes to that fresh breath feeling. Just empty a sachet in your mouth, swish around vigorously and swallow. It could definitely get you out of a fix if you are caught short on your travels for some reason.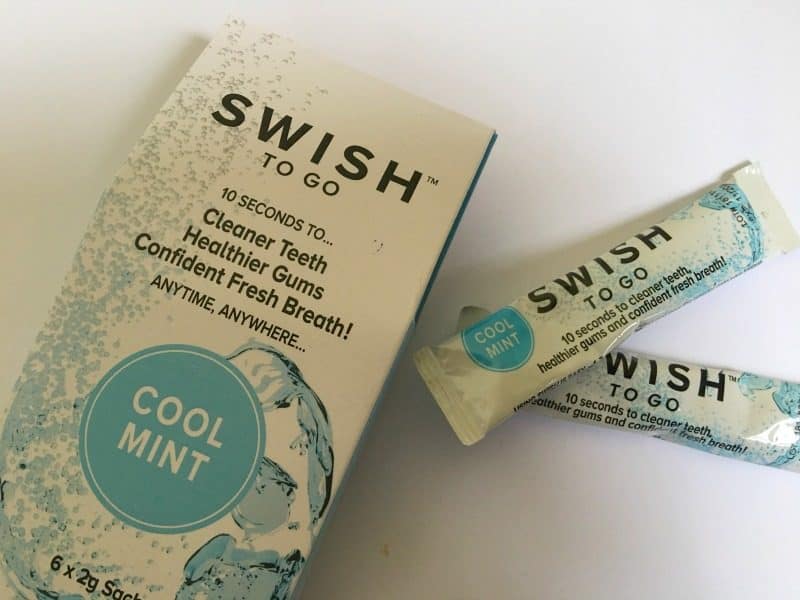 Swish To Go is £3 for 6 sachets available from Boots.
Updating Your Travel First Aid Kit
Having a first aid kit to hand when you are travelling, especially with kids, can really help you out of some sticky spots and now is a good time of year to check the contents and get rid of anything that might have expired. If you are looking to top yours up then some single use sachets from Eyelergy are perfect for summer camping trips, especially when hayfever can be an issue. Prevasore is the perfect lip therapy for anyone who suffers with dry lips in the summer months also.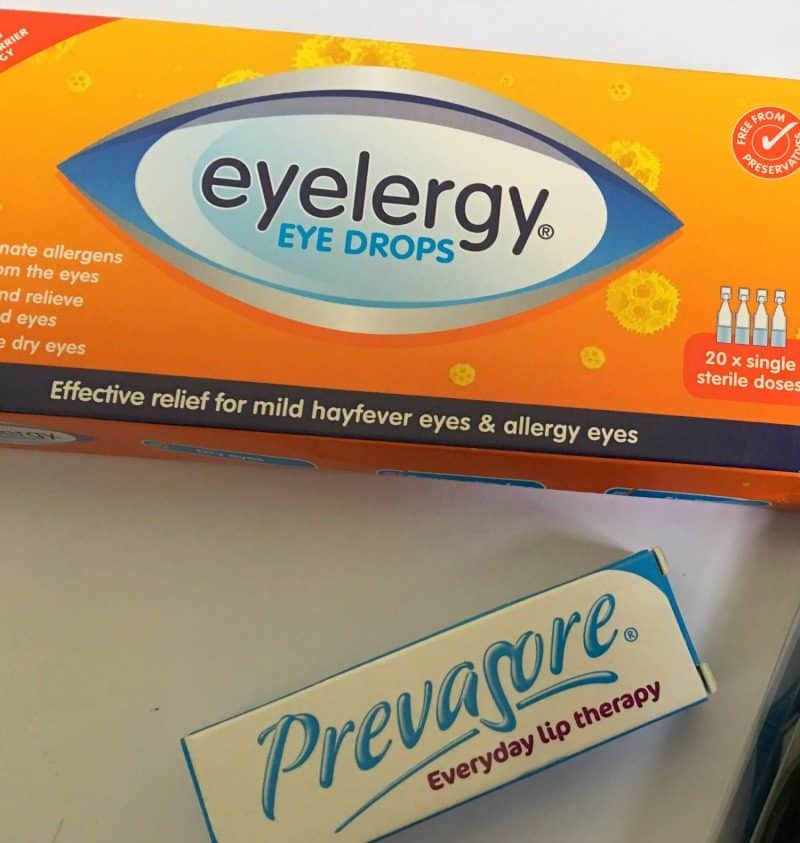 Prevasore available exclusively at Prevasore.co.uk priced £6.95
Eyelergy available at Eyelergy.co.uk priced £9.90
What's Hot In Lifestyle?
I have found that making small changes are definitely key when it comes to achieving a healthier lifestyle. If you are trying to balance a busy routine with losing weight or being more active I think it can be a real challenge, but definitely not insurmountable. Finding little wins can make a real difference, and the Garden of Life range have been making a real impact on us this month.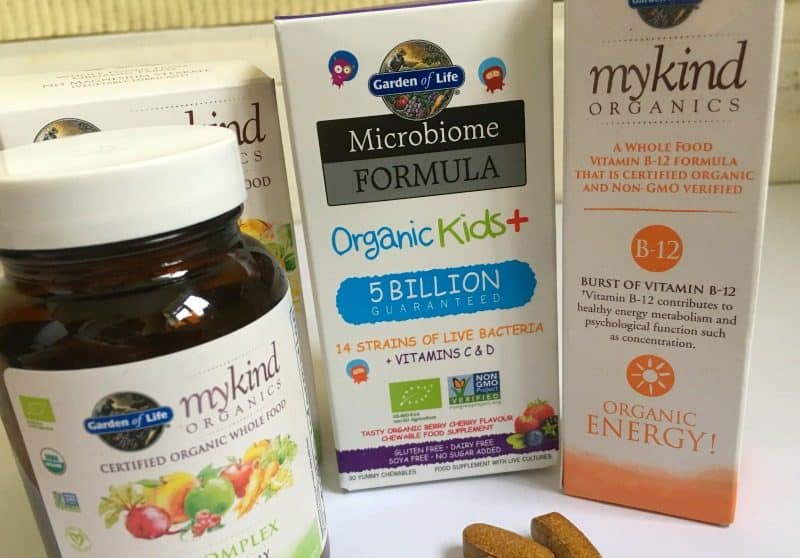 Their range of organic health supplements for adults and children are derived from real foods, which helps the body absorb the vitamins and nutrients better than synthetic products. The mykind Organics B-Complex and vitamin B12 spray have been getting to work to lift my mood this month, while the Organic Kids+ Microbiome Formula, which contains 5 billion CFU & 14 probiotic strains, all specially selected for little tummies has been boosting Indie's gut health no end.
IBS Help?
Talking of gut health, the other half is definitely been struggling in this area for a while. He regularly suffers with bloating and a whole manor of other nasties and I'm keen to see an improvement for all sorts of reasons if you know what I mean. I suspect that he may be developing IBS, and it really is time for him to think about managing those symptoms. To help him on his way we have Hübner's Silicea Gastro Intestinal Gel to try out.
I'm feeling incredibly hopeful about this products as it's designed to help soothe the symptoms of diarrhoea, nausea and vomiting, as the silica gel helps to bind pathogens and reduce flatulence.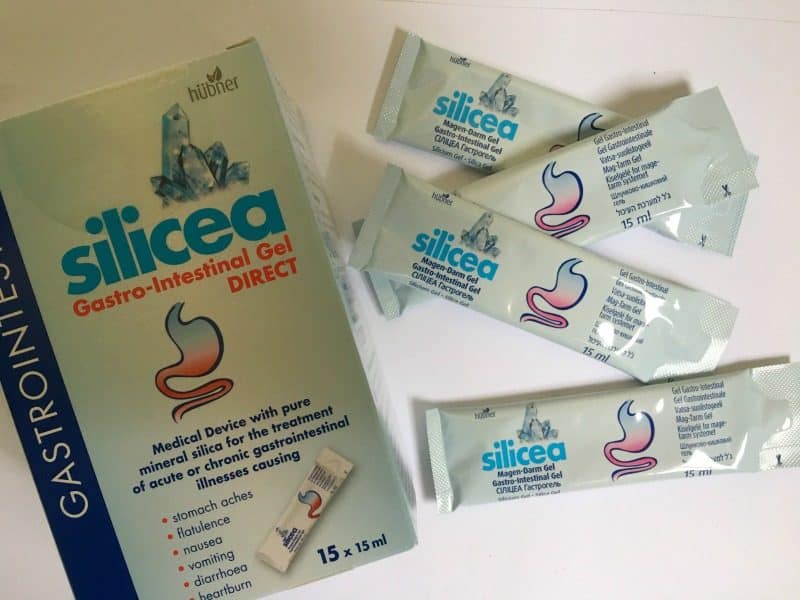 Available in convenient 15ml sachets that do not need refrigerating, Hübner's Silicea Gastro Intestinal Gel Direct costs £12.95 for 15 x 15ml sachets and is available from www.healthy2u.co.uk.
I strongly suspect that my husband's issues stem from eating too much wheat, in fact I think that we all eat a bit too much as it seems to be in everything. If it's not being used as the main ingredient in a product, it's often used to coat it so it can be tricky to avoid. Sprouted Genius is a bit different though, on lots of levels and it's the first sprouted flour cracker brand focusing on using ancient grains in their colourful crackers.
They do contain wheat, but the main ingredients are these ancient grains, which make for a particularly tasty and morris cracker. They go very well with dips or with a little cheese.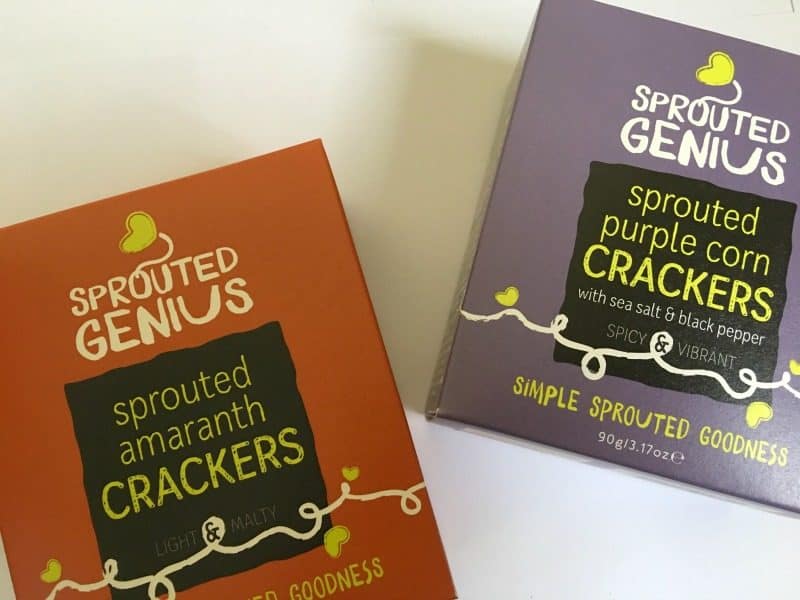 These little squares of loveliness are available through Ocado now priced at £2.99. For more info visit http://www.sproutedgenius.com.
If you've started a new exercise routine this year, I think you will love the Some Body range for active lifestyles from Superdrug. I've often wondered why people make a point of eating or drinking protein after exercise and it turns out it's to stop the body burning muscle for energy.
The Some Body Banana Protein Powder ( £17.99) can be used for milkshakes, smoothies or added to porridge for a tasty boost. The Some Body Protein Pancake Mix ( £2.99) will be perfect for Shrove Tuesday or for a weekend breakfast to keep you on the go.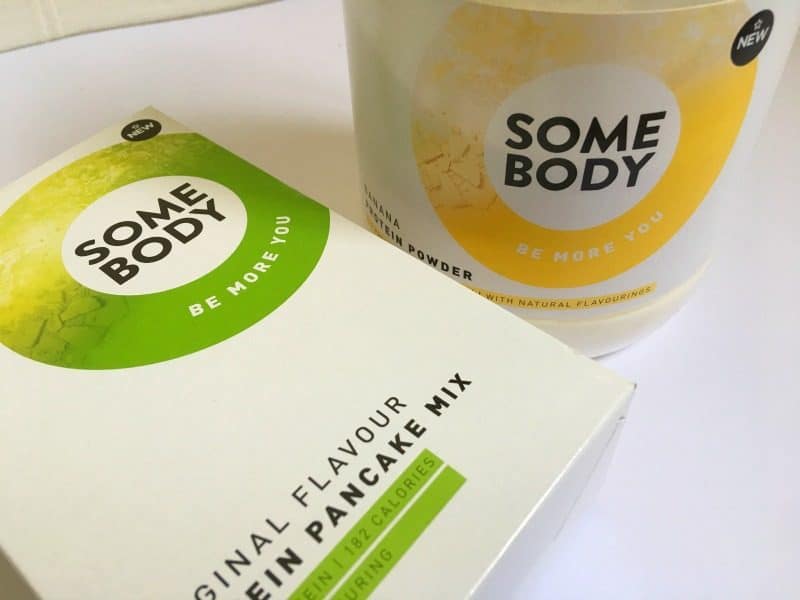 Available in store or shop online at superdrug.com.
What's Hot in Beauty?
Now, we all know that nothing ages the skin faster than sun exposure and I really believe that the face needs some extra protection if your planning a winter sun holiday or trying to get ahead for the summer.
I'm really loving the HEVL SPF 50 Face Crème this month as it not only protects against UVA and UVB sun rays but also a third type of harmful ray called High Energy Visible Light (HEVL). HEVL are basically rays produced by daylight, whether it's sunny or just light, these harmful rays can damage exposed skin. Although HEVL is a less well-known ray, it's an important one as it causes as much damage as UVA and UVB combined together.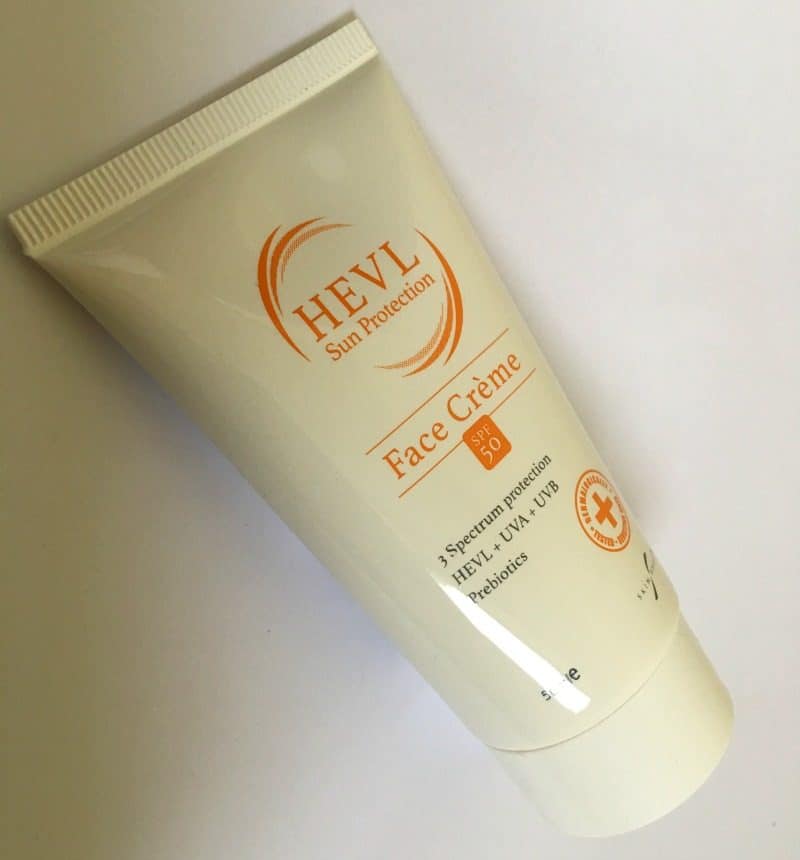 HEVL is a light non-greasy face cream with a skin-coloured tint. FREE from MI, SLS, parabens and perfumes it costs £19.95 for 50ml and is available exclusively from Skin Shop on www.skinshop.co.uk
Talking of skin, I'm a huge fan of looking after it from the inside and I'm pleased to see that Protein World are keen to do the same. Their
Collagen Capsules ( £17.99)
are great for skin renewal and repair, something at my age I feel in need of. The Collagen Capsules are packed with marine collagen, Vitamin C, Vitamin A, Biotin and Zinc to keep skin hydrated, clear, youthful and healthy. How many wins are there right there folks?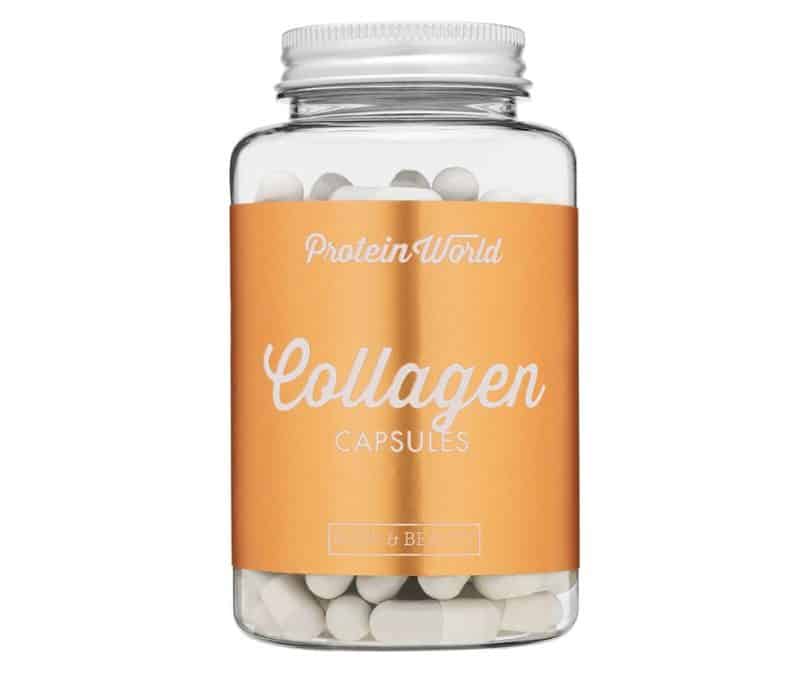 Teeth Whitening?
There has definitely been a fashion for teeth whitening in recent years, and personally I like the idea of white teeth, but I feel very nervous about the chemicals they use to create the look. If you are interested in achieving whiter teeth with a natural product, I think I have found the answer.
Curaprox's new charcoal based toothpaste,
Black and White ( £19.95)
comes in a refreshing mint and citrus flavour and promises to strengthen and whiten teeth without bleach or SLS. It looks like I might be enjoying whiter teeth after all. If you want to consult with your dentist first, then that may be a wise choice just so you have all your bases covered. Your
dental practice
will be able to help you with your decision so you are doing the best for your teeth.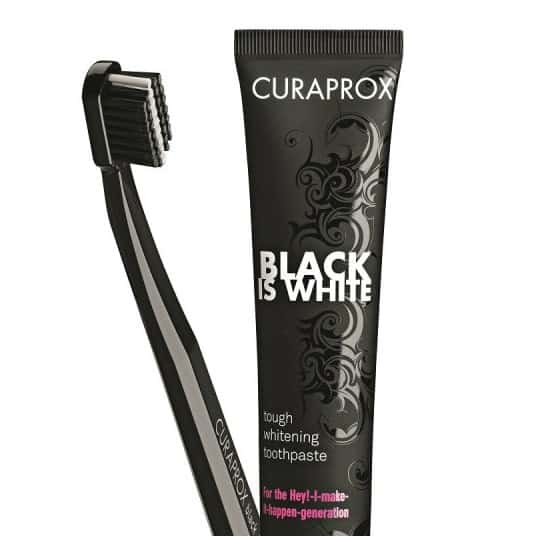 What's Hot in Lifestyle?
A few years back, I realised that I was buying a lot of bottled water. When you buy it on the go, the price can soon mount up so in an effort to curb my spending a bit I started buying multi packs of bottled water from the supermarket. It seemed like a good idea at the time, and I always had a bottle of water to hand for heading out and about. This has ended up turning me into a person who now goes through a lot of single use plastic bottles which isn't so great for the environment.
In order to change this, I've moved over to the Brita fill&go Active XL 1 litre water bottle. It makes water taste great by removing chlorine and other taste altering chemicals and the replaceable water filter is good for 150 litres of water or around 4 weeks.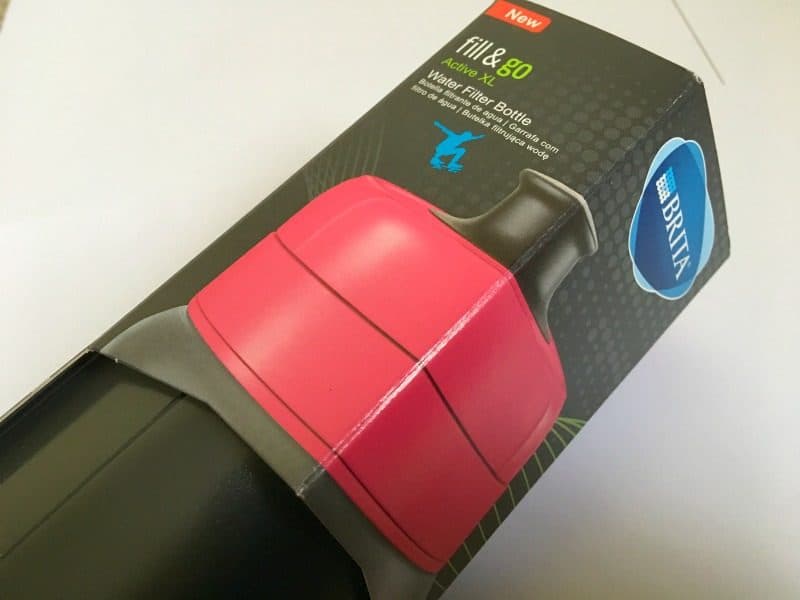 The Brita fill&go Active XL is available online priced £13.20.
It's all been about healthy living, but we do all need a treat every now and again too. As a nod to our Cornwall trip our preferred treat this month Buttermilk artisan fudge. Established in Padstow but available in a variety of stores nationwide, this caramel sea salted crumbly fudge will keep even the sweetest of tooth's happy this month.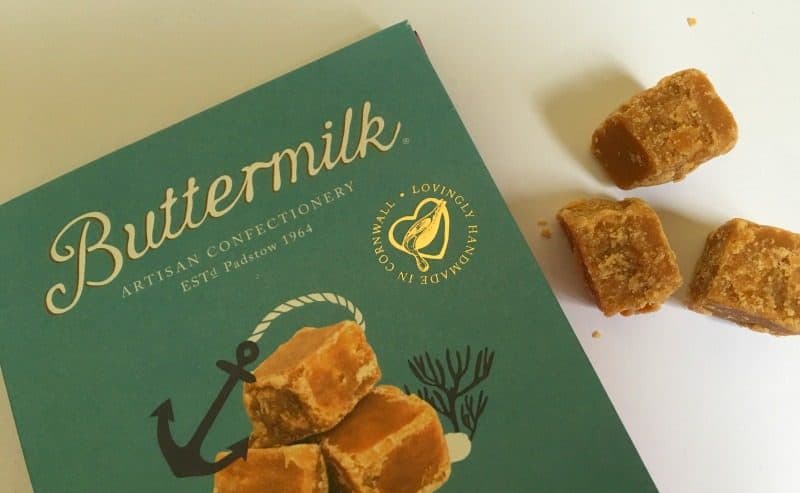 What products have caught your eye this month? Are there any here that you would love to try?
Know someone who would enjoy this post? Please do share it with your friends and followers, as it would literally make my day.
For the latest blog posts, offers and giveaways don't forget to subscribe to Zena's Suitcase. You can also follow the latest updates on Twitter, Facebook, Instagram and Pinterest.
We have been provided with samples of the items discussed in this post, but all thoughts and opinions are my own. Contains affiliate links.