There's a few products on the market at the moment that have caught my attention, so I wanted to start the year with a new feature for you.  I'm going to share with you the best products for making family travel and life easier in 2018.  I really hope you enjoy it so without further ado I'm going to kick off with some shoes, well sandals to be precise, but I know there is a lot of you out there that love footwear in all it's guises so here goes:
Teva Sandals
I have been a huge fan of Teva Sandals for a few years now.  The kids range are just brilliant and the adults sandals are pretty awesome too.  Teva sandals are perfect for anyone planning on going on a winter sun holiday in the next few months.  They are made for being active and walking in the sunshine in style and comfort.  I can't wait until mine hit the beach with the funky wedge styling going on.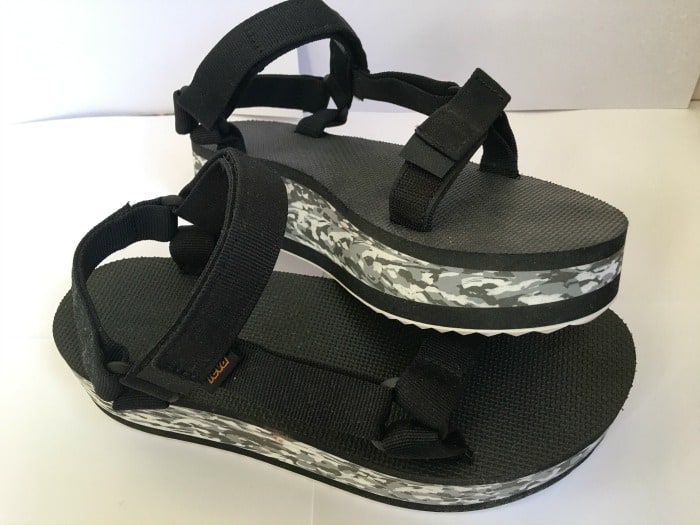 Teva have an excellent range of sandals for men, women and children.  Take a look at the Teva women's sandals
available on Amazon now.
University Games Minis for Travel
We received 2 lovely travel games from University Games this month, and we are looking forward to playing them during our family holiday to Cornwall in February.  Paddington Spot The Difference is a fun game for one or more players with 80 spot the difference scenes to keep little ones busy.  5 Second Rule Mini is another family favourite where players are challenged to name so many items in the time it takes the timer to run out.  Sounds easy until you try it!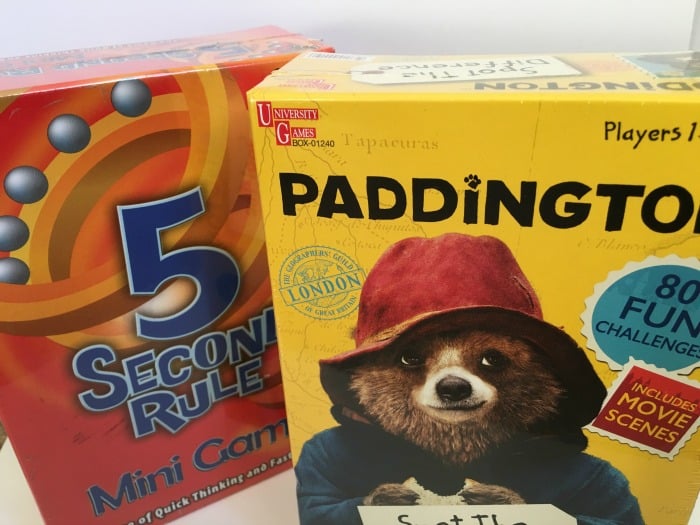 You can buy these and other travel games from University Games
on Amazon. If you would like a chance to win these games you can enter my Facebook giveaway until 31st January 2018.
Sudocrem's Skin Care Cream
This is a handy little product for travelling with children.  I strongly recommend having one of these little 30g tubes in your bag when travelling to help with dry skin, sun exposure or other minor irritations.  You can even use it as an overnight face mask and wake up to healthy smooth skin in the morning.  Sudocrem's Skin Care Cream is available from Boots priced £1.99.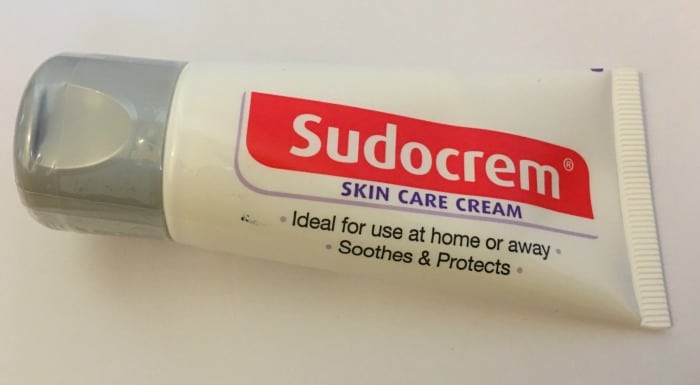 Tangle Angel Cherub Hair Brush
Dealing with knotty hair is a constant battle in our house, but I think I might just have found the answer.  The girls love their new Tangle Angel Cherub brushes, and they are a big hit with me too.  They are a great size for travel or taking to the pool and using after swimming.  They are also antibacterial and anti static keeping hair healthy and lovely and smooth.  Their innovative design also seems to be preventing lots of tears at hair brushing time too.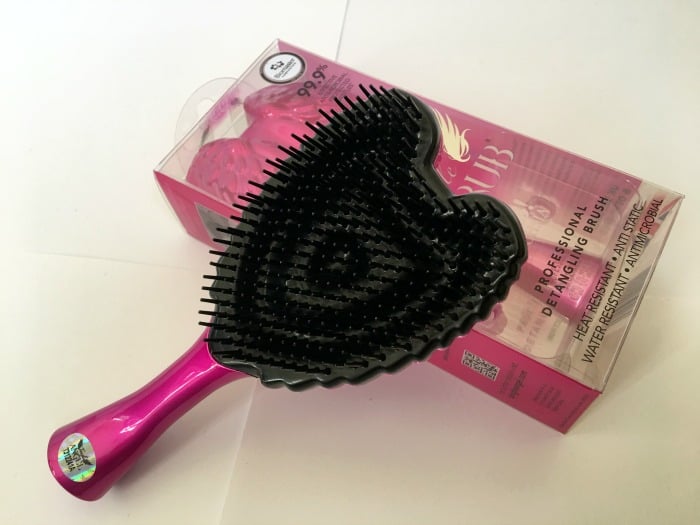 The Tangle Angel Cherub is £9.95 from www.tangleangel.com.
Great Travel Toiletries
I've found some great travel mini's and full size beauty products this month for you to take a look at.  I like to take a range of toiletries on my holidays as it's one of the only times I find I have some free time to pamper myself.  When I'm away from home, without all the chores to worry about, I like to make a little me time.  Here's the travel toiletries you'll find in my wash bag this month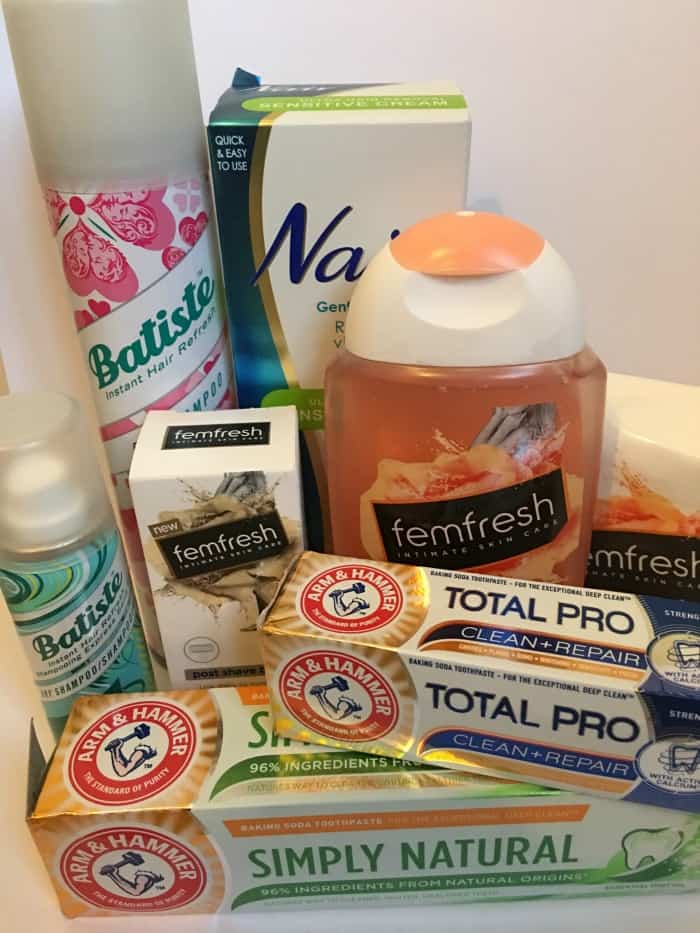 The products featured here include:
Arm and Hammer – Mini and Full Size (£2.99)
Great for whitening teeth and maintaining enamel strength.
Batiste Dry Shampoo – Mini and Full Size (£1.55)
Great fragrances, perfect for camping and festivals or refreshing your hairstyle on the go.
Femfresh Intimate Wash and Wipes and Shaving Balm
Made using a low PH formula to keep your intimate skin healthy and fresh.
Nair Shaving Cream
Perfect for hair removal from sensitive skin
If you would like to win this set of toiletries for your next trip, you can enter this giveaway until 6th February.
Explore Cuisine Pasta Range
I've decided to feature Explore Cuisine here as I know lots of you are wanting to make healthier choices in 2018 or have food intolerances.  I've tried out the Green Lentil Penne pasta and Black Bean spaghetti this month, and they are great alternatives to pasta if you ask me.  If you enjoy camping or go self catering because you have specific dietary requirements these boxes would work really well.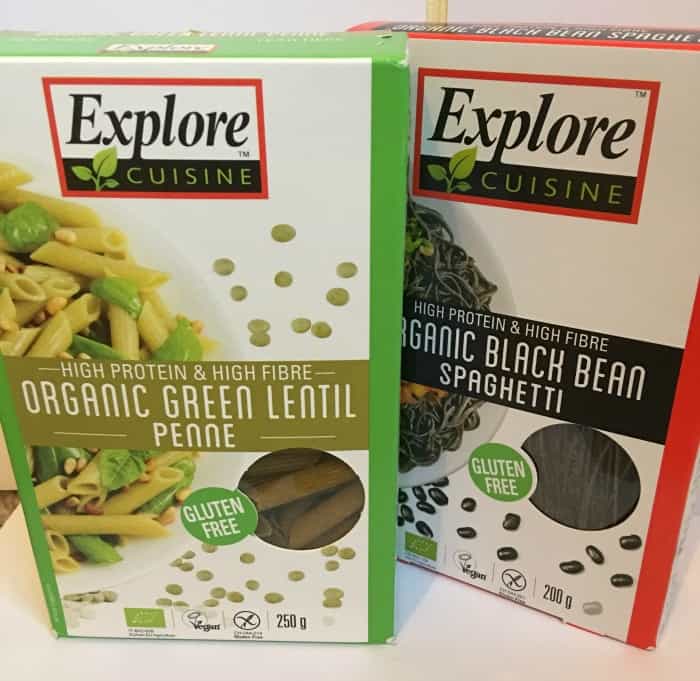 They are a good gluten free, high protein version of the family favourite and are available from Asda, Sainsbury's, Morrisons and Tesco priced £3.00 per box.
Swimfreak SharkFin Swimming Goggles
Swimming is very much on our agenda this month, as we want to get Brook started with swimming lessons.  We tried last year but for one reason and another it didn't go very well.  Swimfreak have sent us some of their awesome SharkFin goggles to help get her started and I think they are going to make a big difference.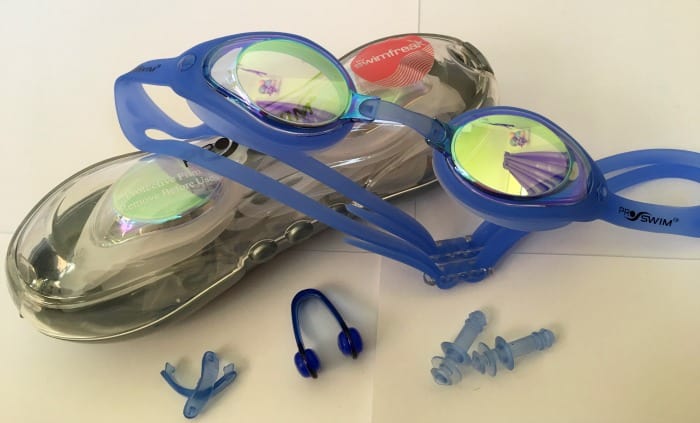 They are a super cool design and come in a really handy case with free nose clip, ear plugs and bridges. They are a water tight fit and anti fog also.  The mirrored lens also provides clear visibility in the water.  I think they are going to help get her back into swimming again without a doubt.
Piccolo Baby Food Pouches
One thing I would pack a lot of in my suitcase when the girls were small were baby food pouches.  When kids are small you can never be quite sure how new foods are going to go down, so having a back up supply of food you know they are going to eat helps no end.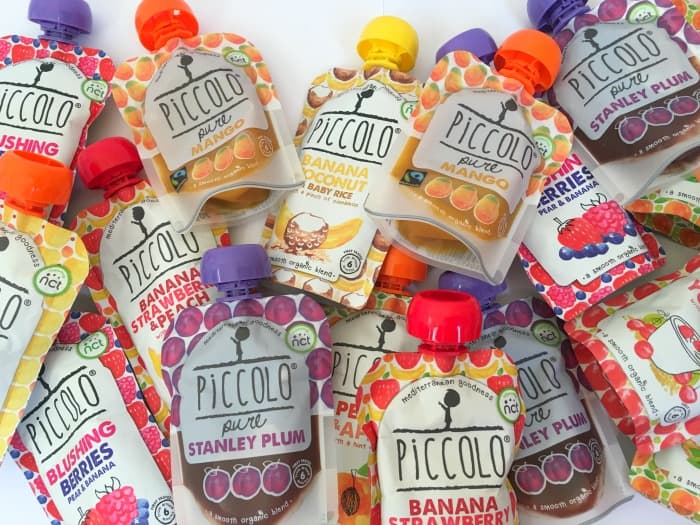 Piccolo baby food pouches are brilliant and even though my daughter is 3 years old she was happily sucking on one this morning before going to nursery.  Piccolo pouches are a great snack for kids and perfect for travelling.  The mediterranean inspired organic recipes are brilliant too, with flavours like peach and apple with a hint of basil, banana coconut with a pinch of cinnamon and banana, strawberry and peach with a hint of mint being the biggest hit. The Piccolo baby food range
is available on Amazon and at a range of major stores including Asda and Morrisons.
What products have caught your eye this month?  Are there any here that you would love to try?
Know someone who would enjoy this post?  Please do share it with your friends and followers, as it would literally make my day.  
For the latest blog posts, offers and giveaways don't forget to subscribe to Zena's Suitcase.  You can also follow the latest updates on Twitter, Facebook, Instagram and Pinterest.  
We have been provided with samples of the items discussed in this post, but all thoughts and opinions are my own.