One of the reasons I love family travel so much is because children are so open to new experiences.  They will try anything, whether it's a city break, a beach holiday or something more exotic.  Variety is a real winner when it comes to planning where you want to travel with kids, and I'm always looking out online for family travel bloggers who will inspire my adventures for the following year.
I've picked out my top 5 family travel bloggers for 2018, and I wanted to share them with you in case you were looking for some new family adventures to follow too.  The blogs I've picked out cover every possible family trip you could imagine from travelling the world to finding adventure closer to home in the UK.  Make sure you check these blogs out, and let them know I sent you 🙂
Travel Mad Mum Family Travel Blogger
When Karen, UK Travel Blogger of the Year 2017, unexpectedly found out she was pregnant, the thoughts of giving up her lifestyle and extensive travel plans was daunting. After some consideration, she felt really excited about incorporating her baby into her usual lifestyle rather than changing it.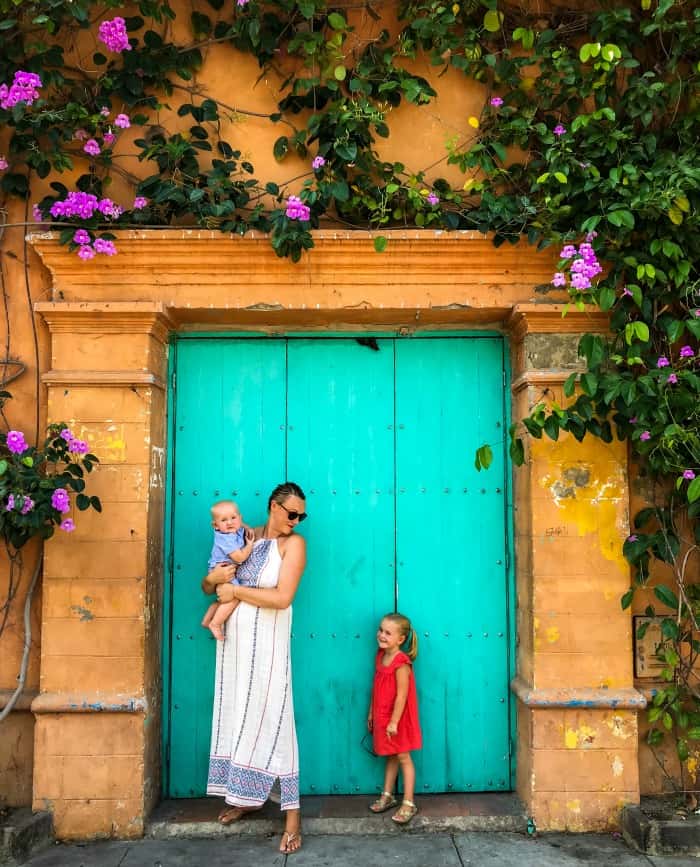 She used her maternity leave, with both children to take a gap year backpacking around the world. Daughter Esme has been to 30+ countries, whilst seven month old Quinn has been to 15+. Travel Mad Mum finds using maternity leave in this way provides an amazing time for family bonding. 'It's easier than being at home, managing a household, especially as both parents are around at all times". Karen writes destination guides, product reviews and top tips to make it easy for parents who love to travel.
You can keep up with Travel Mad Mum and her adventures on Twitter,  Facebook, Instagram, Google+, You Tube
Suitcases and Sandcastles
Clare went all over the world as a travel writer for the Daily and Sunday Telegraph and now loves exploring with her two boys. With Suitcases and Sandcastles, Clare shows you how to make travel and culture fun for the whole family with city guides, travel tips and inspiration for day trips and family holidays both in the UK and abroad. The focus is on slowing down and taking the time to enjoy new experiences whether you're exploring a new city, trying different foods or going on an adventure. She loves searching for hidden gems like the best laid-back Greek islands or finding fun places to stay.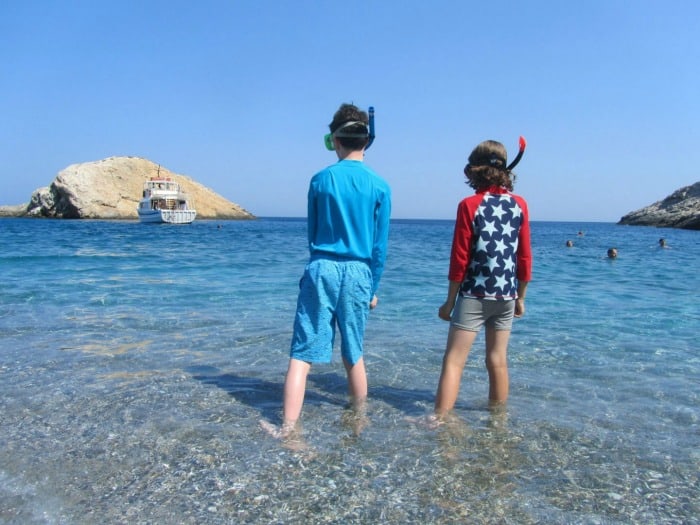 You can follow Suitcases and Sandcastles on Twitter, Instagram, Facebook and Pinterest.
Monkey and Mouse
Jenny is a Scottish mum of two who has loved travelling since she herself was a child. After many years of travelling the globe with friends and on solo trips she now enjoys showing her children the huge variety of cultures and natural wonders in the world.  As Jenny home educates her children she has plenty of time throughout the year to visit other countries. From husky sledding in Finnish Lapland to swimming in the Mediterranean and exploring the nearby Scottish islands, Jenny and her family love home educating through family adventures.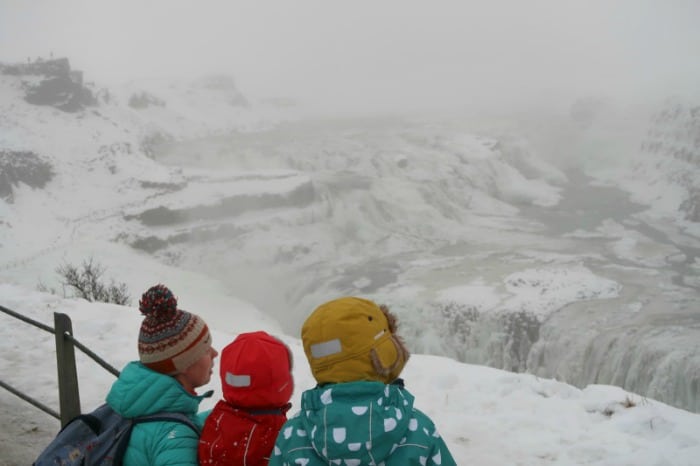 In 2018 Jenny is planning to travel somewhere different every month of the year and even getting the children to join in choosing destinations.  Photography has become a real passion if Jenny's  and she has built up a large Instagram following who love to engage with her travel photography and advice.  She's definitely a travel blogger to follow in 2018!
Follow Monkey and Mouse on Instagram, Facebook, Twitter and YouTube.
Wandermust Family
The Wandermust Family are on a global adventure to prove that luxury travel doesn't have to stop once you have a family. Their fearless approach to travel means that no type of travel or destination is off limits. 2018 is the year of their round the world trip where they will be sharing their top travel tips, product reviews, destination guides and itineraries and of course reviews of the best the world has to offer. Leona, her husband and 2 year old toddler are committed to seeing the world in style  and their blog is certainly one to follow for 2018!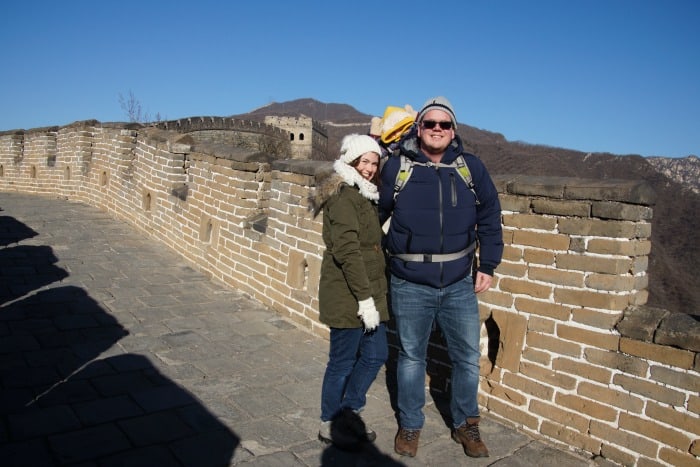 You can follow Wandermust Family on Twitter @wandermustfam Instagram, and Facebook  
TraveLynn Family
Jenny and her family are proof that adventure travel does not have to stop once kids are in the picture. Her two boys (aged 2 and 4) have met wild elephants in Sri Lanka, travelled sleeper trains across India, meditated with monks in Thailand, crossed the Qatari desert in a 4WD, and have just returned from trekking in Nepal's Himalayas. Jenny and her family are currently living in Bangalore, India, and are definitely ones to follow if you're considering taking your little ones to India or elsewhere in Asia in 2018.

You can follow TraveLynn Family on Facebook, Instagram, Twitter, Pinterest and Google+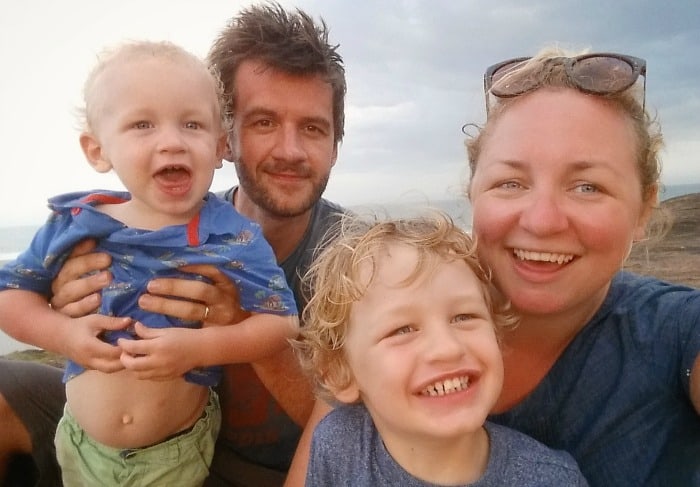 I hope you loved my suggestions.  I really think these family travel blogs will stand out in 2018 inspiring families to see and do more together.  Showing our children what fun family travel can be and helping them to learn and understand different places and cultures can only help to make the world a better place don't you think? You can read more about the influence of family travel blogs here.
If there's a family travel blog you think I should be keeping an eye on this year, please do let me know in the comments below.
If you think your friends and followers would love these blogs too, please do share this post with them!  It would make my day.
Know someone who would enjoy this post?  Please do share it with your friends and followers, as it would literally make my day.  
For the latest blog posts, offers and giveaways don't forget to subscribe to Zena's Suitcase.  You can also follow the latest updates on Twitter, Facebook, Instagram and Pinterest.  
Pin for reading later