Orchard Toys recently got in touch with us to see if we would like to try out some of their range of games. We already have a few Orchard Toys games and puzzles, but I hadn't realised that they are all made from 100% recycled materials and are manufactured in Britain. When I realised this I knew it was a brand I wanted to feature on Zena's Suitcase.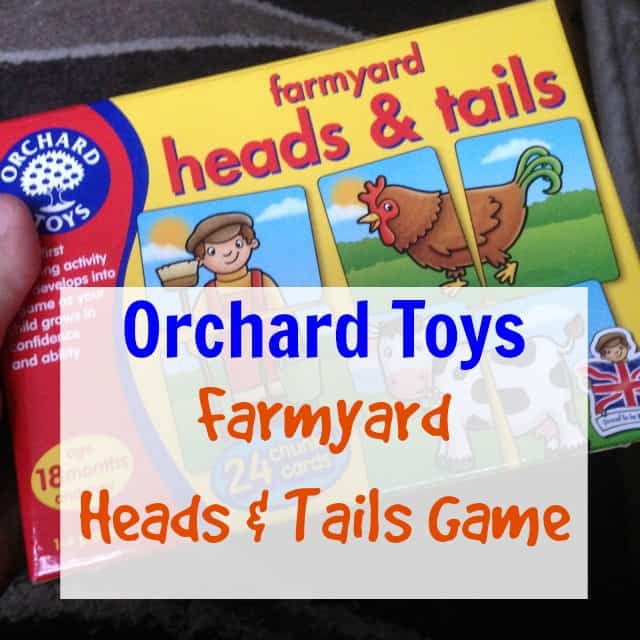 Encouraging Children To Play Together With Orchard Toys
As you will know if you follow Zena's Suitcase regularly, my daughters are aged 3 years and 18 months old.  They are quite close in actual age, but developmentally there is a huge gap between them.  I find the biggest challenge comes from the difference in their language and communication development.  Little Pudding is just starting to talk, but Princess is way ahead in understanding how she feels and communicating that, not always in the most appropriate way.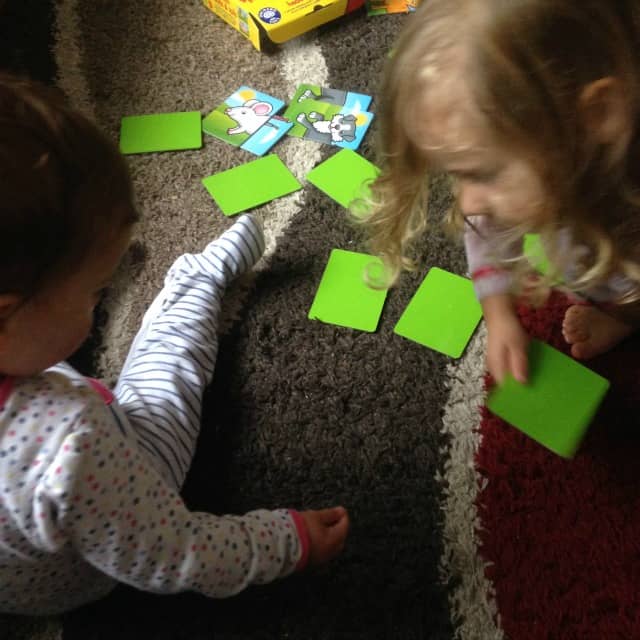 When they play together, their can be a lot of snatching, mainly Princess snatching from her little sister, and I couldn't tell you how many times I've heard 'I had it first'.  I find these behaviours really challenging as a parent, and know it's going to take a lot of patience and encouragement to get past this stage with them.
Orchard Toys Farmyard Heads & Tails Game
Orchard Toys suggested the Farmyard Heads and Tails Game would be perfect for us.  It's aimed at children from aged 18 months and is a simple matching activity.  The game contains 24 chunky cards with animals and other things you might find around the farm like a tractor for example.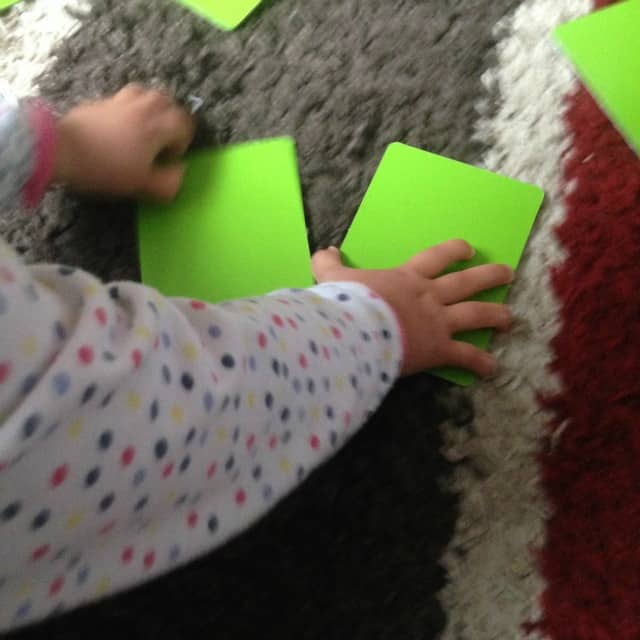 The pictures are adorably cute and easily recognisable for small children.  The cards are the perfect size to be easily handled by little hands and are really sturdy too.
Playing The Game
Because it's a simple matching game, I thought it would be ideal for my daughters to play together, with some supervision from Mum of course. The game helped me to talk to them about taking it in turns and playing fairly.
When we found a matching pair we would talk about the name of the animal, as well as make it's sound.  Both of my daughters have been taught baby signing and I find this is a great way to support them communicating and understanding each other.  This added a lovely extra dimension to playing the game together, and supported their understanding of what the game was about.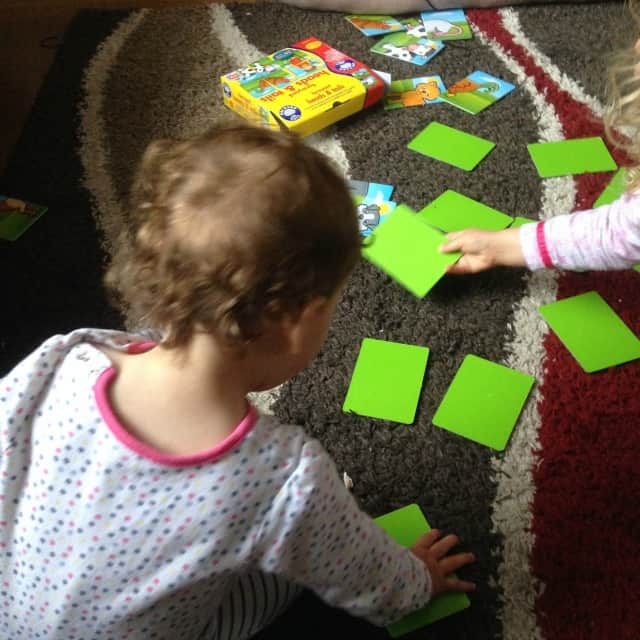 What Did We Think?
We all very much enjoyed playing the Orchard Toys Farmyard Heads & Tails game together, and it's a game we have all played together a lot over the last few weeks.  Priced at just £7.50, it's an amazing price too.  I think this is a perfect Christmas of Birthday present idea, as well as being a lovely educational game you might just want to add to your children's toy collection.  I'd definitely recommend it as a game siblings can start playing together to help develop their social skills together.
We were provided with the Orchard Toys Farmyard Heads & Tails Game in exchange for my honest review, all thoughts and opinions are our own.