City Atlas is a wonderful way to help your child explore different cities all over the world. It's a lovely book to start developing an appetite for travelling and understanding different cultures.  We were recently sent a copy of the City Atlas by Georgia Cherry & Martin Haake, published by Wide Eyed Editions and here's what we thought of it.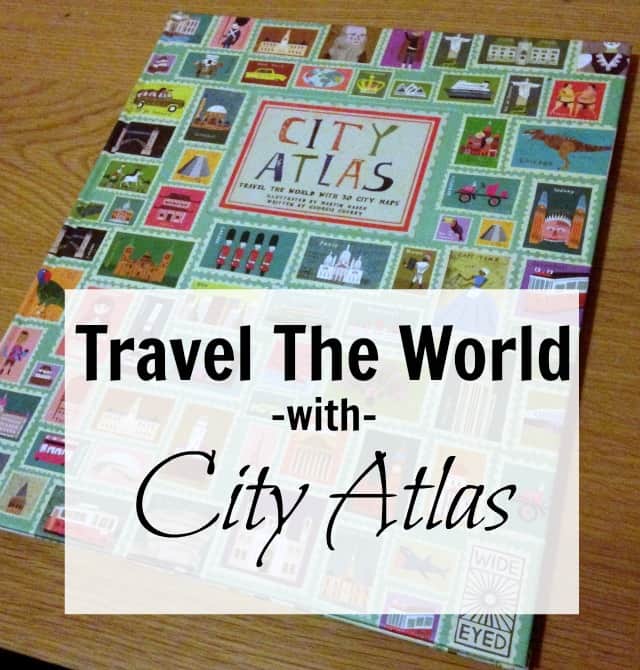 We Enjoy Travelling
City Atlas couldn't have come at a better time for us as we have been travelling more and more recently.  My 3 year old daughter and I are now regular visitors to London for events and days out.  We have also recently flown to Barcelona for our holiday in Costa Brava.  We are also about to fly to Malaga together for our next trip to the Costa Del Sol.
As my daughter is now able to really understand the concept of travelling, we've really enjoyed going through the City Atlas together.  It is a lovely book, dedicated to 30 cities from around the world.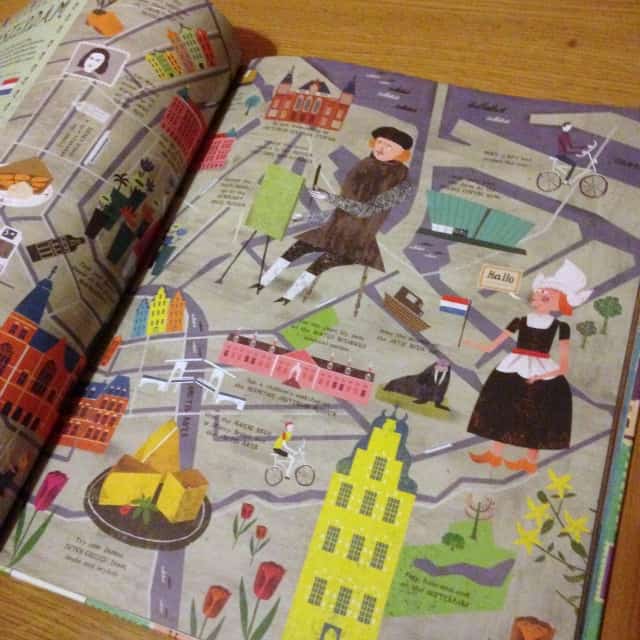 What's City Atlas Like?
Each page features one city, presented in a fun map style.  Each city is introduced with some interesting facts and details about the place, as well as having a fun activity to find all the hidden objects.  I found this really encouraged my daughter to explore each page and she noticed a lot more about the pictures as we tried to find the red London buses for example.
Each page brings to life important aspects of the city's culture, from the traditional dress, to what people might eat there and important places to visit.  Each page has lots of things you can discuss with your child about the city you are looking at.  It's great for asking questions like 'how do people say hello in Spanish?' Or 'what language do they speak in Barcelona?'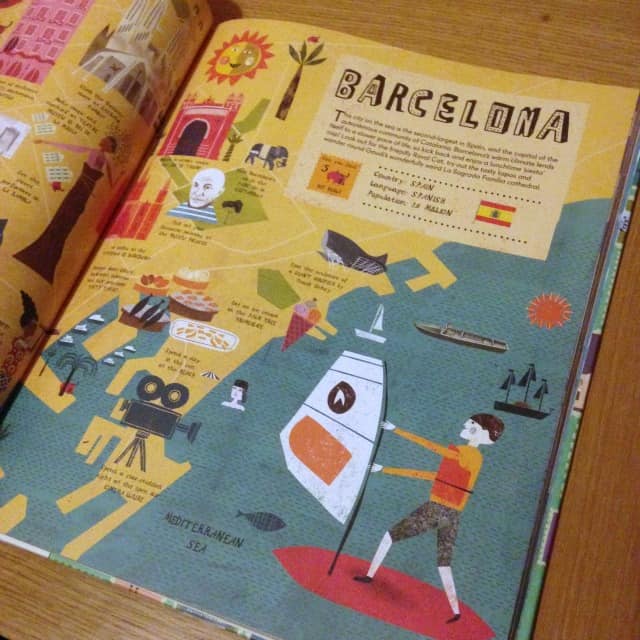 I really want my children to grow up to enjoy travelling and exploring new cultures.  The City Atlas has been a great way to introduce my daughter to what it might be like in different cities around the world.  My daughter is 3 years old, and she has been able to enjoy looking through this book with me, but I think it's a book she will enjoy for many years to come.  City Atlas costs £20, which I think is a good price for such a lovely book with beautiful illustrations that will last many years to come.
We were provided with a complimentary copy of City Atlas by Georgia Cherry & Martin Haake, published by Wide Eyed Editions in exchange for this review but all thoughts and opinions are my own.