We have just booked our family holiday to Spain and we are so excited.  We are off in October to Pineda De Mar, which is a town totally new to us.  We are huge fans of visiting Spain, but have not really explored Costa Brava.  I really enjoy sharing new experiences with my family, so I know already we are going to have a great week exploring the Costa Brava.
We have visited the Costa Del Sol numerous times and regularly visit Nerja and the surrounding area.  We have also been to the Balearic Islands, to Ibiza and Majorca.  We've not venture to Menorca yet, but have heard lots of lovely things about it.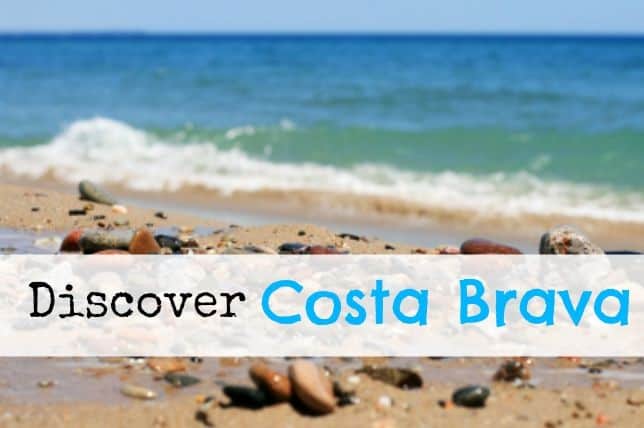 When Daddy and I were on honeymoon in the summer after our wedding, we took a Mediterranean cruise with Thomson.  It was August, so it was very hot.  I was also 8 weeks pregnant with our now 3 year old daughter so I wasn't exactly feeling my best.  We stopped of at Barcelona for a day and were immediatley taken with it's culture and vibrancy,  sadly I wasn't in the best place to make the most of it.
I have wanted to go back for a long time, and spend more time in and around the city.  We've chosen the costal town of Pineda De Mar so that we have the opportunity to go back to Barcelona and can use it as a base to explore more of Catalonia.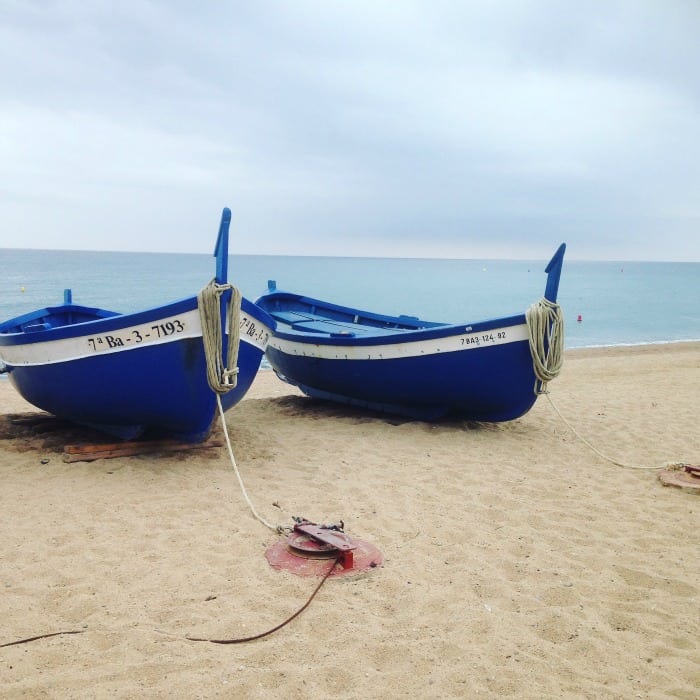 I have always been curious about taking a holiday in Costa Brava, but I was finally convinced about going to this area of Spain after meeting representatives from the Costa Brava Tourist Information Board this summer at the BritMums Live conference I went to.  They convinced me Costa Brava was a great destination for families to explore, so this inspired me to book this year's holiday to the region.  I'll be sharing my Costa Brava holiday with you later this year, but here's why we want to discover this area of Spain so badly.
It's Easy To Get To
We are flying from Nottingham East Midlands Airport to Barcelona and the flight will take just over 2 hours.  We are going to be travelling with a 3 year old and a 1 year old.  For obvious reasons we want to keep our travel time as short as possible.  Costa Brava is a really accessible destination for families travelling from the UK, which makes such a difference when taking a holiday with toddlers.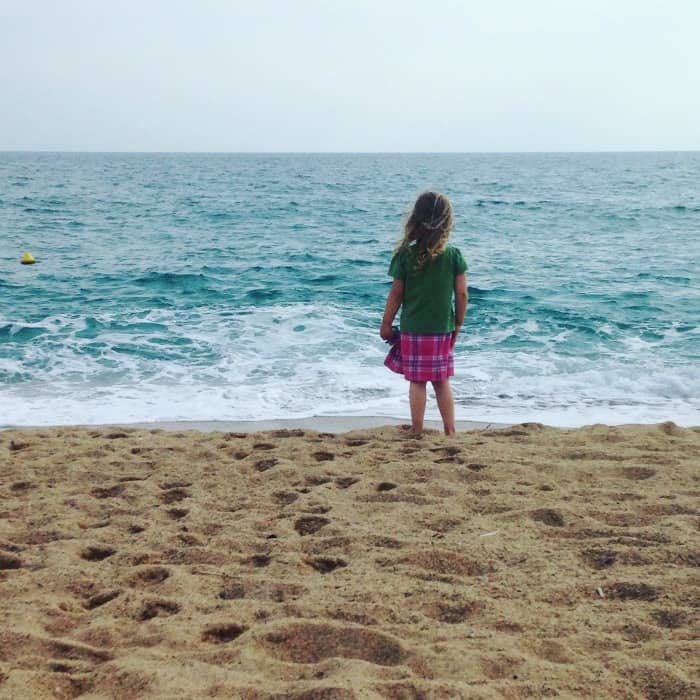 In the name of keeping Mummy and Daddy's stress levels under control, Costa Brava seemed like a great option.  We have not travelled by plane with 2 small children before, so this will ease us into it gently.
When we arrive in Barcelona, there will be an hour transfer to our final destination of Pineda De Mar.  There is also an airport in Girona which provides good access to the coast of northern Spain.
Costa Brava Is Great For Families
The Catalan Tourist Agency has awarded many areas in the Costa Brava region with the Family Tourist Destination seal.  These areas in particular have lots to offer families visiting Spain.  Their restaurants are child friendly, the accommodation is particularly accessible for families and there are lots of activities on offer for everyone to enjoy.
Pinada De Mar is a quiet destination, with a feel of a more traditional Spain you might have seen 40 years ago, but it does have great train access to popular family destinations like Lloret De Mar.  We will be adding a visit to Lloret De Mar to our itinerary so that we can explore the towns beaches,  visit the water park and enjoy some local paella.
Other Family Tourist Destinations include Blanes, Roses and Calonge-Sant Antoni.
Costa Brava Has A Great Reputation For Food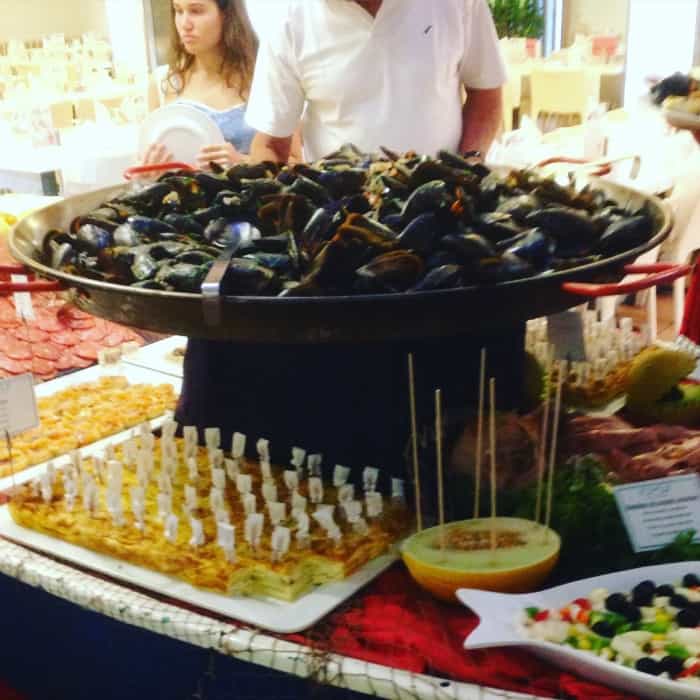 I've got to admit, one of the things I get very excited about when I visit Spain, is being able to enjoy the local cuisine.  The Spanish passion for cooking real food and showcasing what this beautiful country has to offer on a plate, is second to none.
Costa Brava is absolutely no exception to that and boasts 13 restaurants with 17 Michelin stars between them.  Even if we don't get chance to enjoy this level of gastronomy, I know from experience we won't be disappointed by what the local area has to offer.  There is nothing better than enjoying paella by the beach, or some gambas pil pil in a traditional Spanish restaurant.
Our holiday at Stella Hotel And Spa is all inclusive, but we will eat out too, to make sure we enjoy the best of both worlds.
Costa Brava Is Bursting With Culture
I can state this without a shadow of a doubt from our visit to Barcelona.  We covered a lot of ground even though we were just there for one day.  We will be taking the costal train from Pineda De Mar to Barcelona which costs about 10 Euros to explore local attractions like the beautiful Gardia Familia to see if it is any closer to being finished than the last time we were there.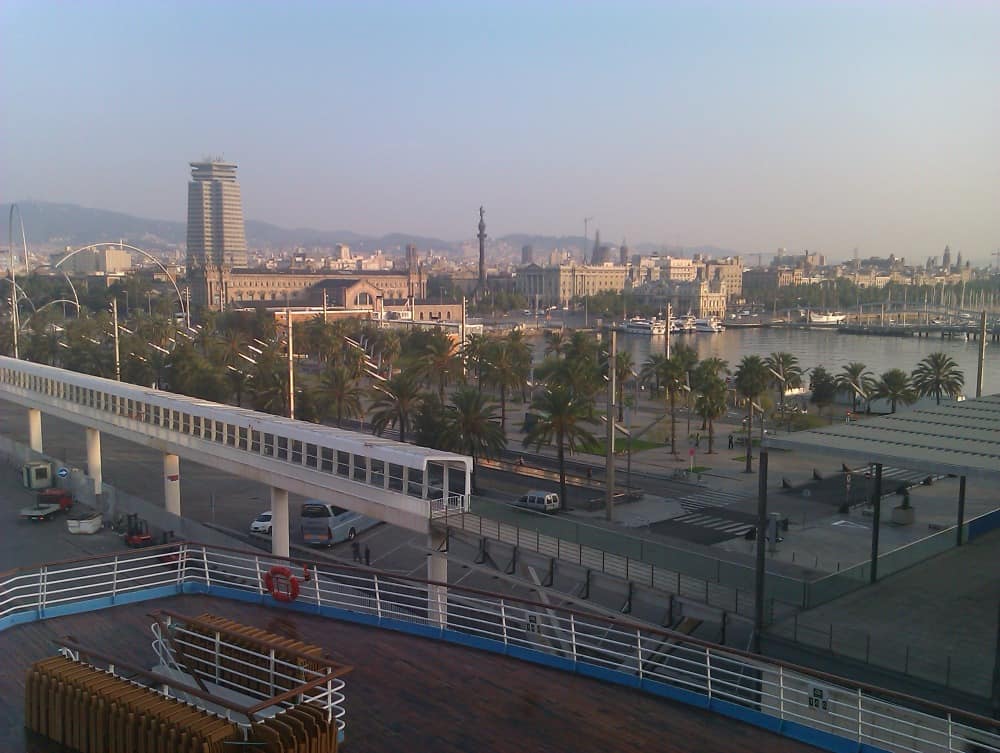 There are many heritage sites around the area of Girona too, including lots of castles to explore and many local ruins.
The people of Spain are also so friendly and welcoming and enjoy sharing their beautiful country with it's many tourist visitors whether it's to enjoy the local food, explore the costal paths or lay on it's beautiful beaches.
I've found that visiting Spain with children is a real pleasure as their attitude towards families is completely different to hear in the UK.  They don't mind if a child cries or makes a fuss, that's what they do after all.  Children are embraced and welcomed at most establishments across all of Spain, which is a real testament to this amazing country.  I have read many reviews now from Costa Brava, and this area is equally as welcoming as other areas we have travelled to.
There's Something For Everyone In Costa Brava
Costa Brava has so much to offer, if you are visiting with a large family you know everyone is going to be happy.  Costa Brava has lots to offer active families too, I don't think there will be time for any of us to get bored.
We will enjoy exploring the beaches and costal paths with the children.  Swimming will also be a big part of our holiday this year as the 3 year old has been taking regular lessons and is looking forward to playing in the pool and splashing in the Mediterranean sea.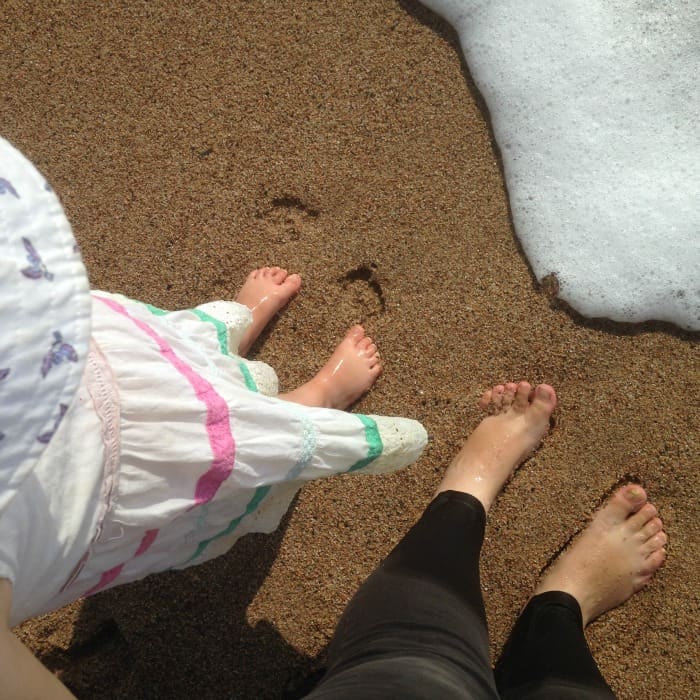 They also offer a range of cycling and hiking adventures, water sports and even skiing in the Girona Pyrenees.  We are a little way off these more advanced activities, but we will be keeping an eye out for what's on offer in Costa Brava for when the children get older.
Have you visited Costa Brava before? Do you have any tips for us for when we go?