I love Spain so much, and everything that goes with it.  When I'm thinking of where I want to go for my holidays or a short break, Spain is always my first choice.  Practically, it's not far from the UK, so flying with children and a husband who isn't ever so keen on being up in the air is pretty manageable.  We love the food, the culture and the sunshine!
As a country it has a lot to offer in terms of locations to visit, from beach resorts, to skiing and everything inbetween.  It has many exciting and vibrant cities, but my favourite by far has to be Barcelona.  If you only visit one city in Spain, it has to be this one.
It's such an exuberant city,  with a wealth of art and culture at it's finger tips I thought I'd share with you 3 of favourite places that will guarantee you get the most out of your visit, no matter how long your stay in this Catalonian metropolis is.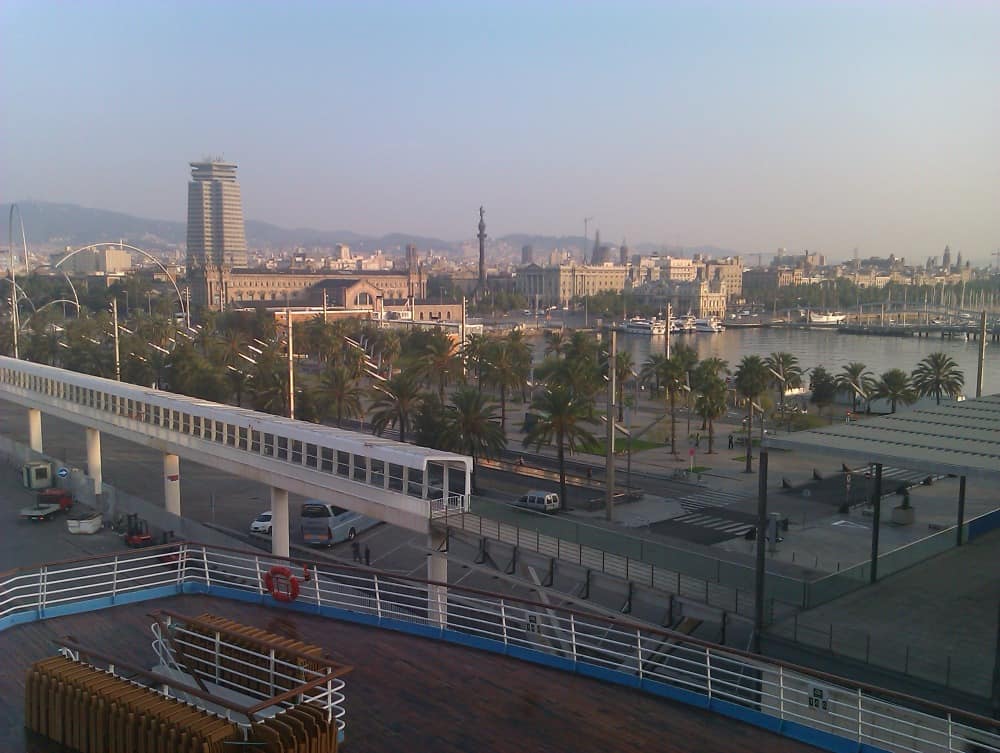 La Rambla
Taking to the streets of any destination is the best way to soak up it's culture and atmosphere.  La Rambla is the 'must stroll' centre of Barcelona for those with a penchant for coffee and shopping.  Add a little cognac to the coffee, and you can call yourself a local!
The street, or collection of streets more accurately put, stretches 1.2km from the port to the centre of the city where it meets the Placa De Catalunya.  It's a hive of activity day and night, and is particularly famous for it's street artists and statues.  It's the perfect place to take in Barcelonian life, if only once, with a jug of sangria and a carefully selected spot outside a street cafe.
The architecture is also something to behold, and the city is a real melting pot of Moorish, Gothic and Modernist influences.  Gaudi pops up all over the city, but we'll come to him later on.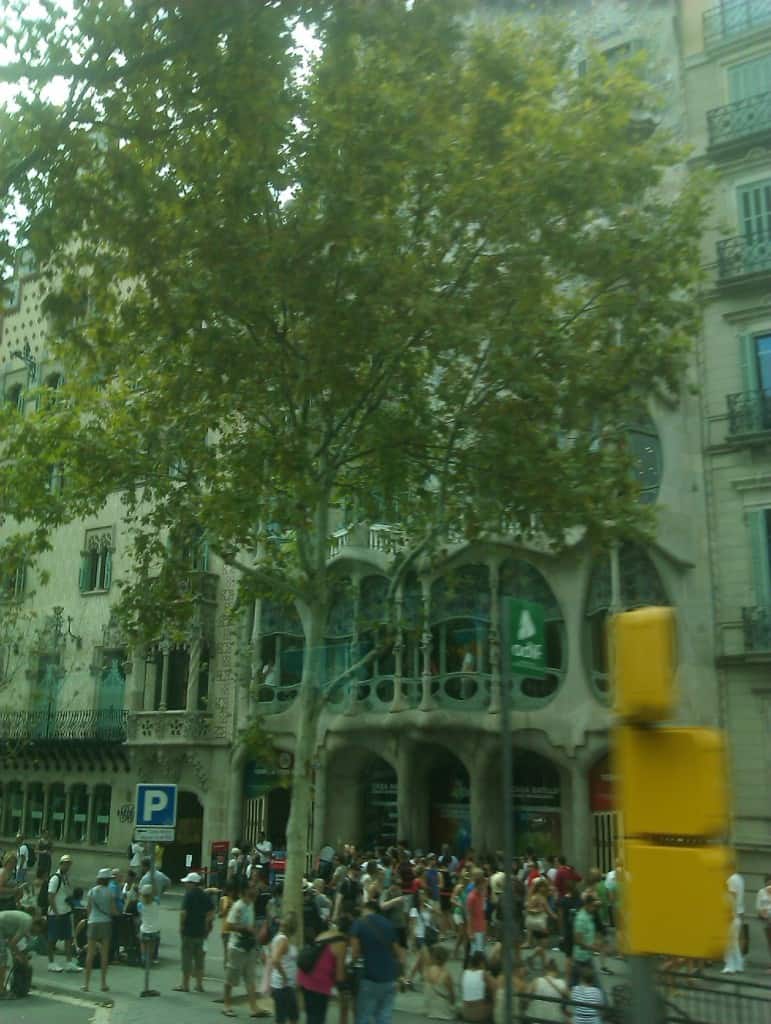 During our last visit, I was in my first trimester and it was mid August, possibly the hottest time of year in the Spanish calendar.  It was our honeymoon, and strolling down La Rambla, at our own pace, was a fantastic way to see how the city ticks stopping every now and then to marvel at the patience of the street statues, wondering what they would do if someone was brave enough to throw a Euro their way.
La Sagrada Familia
As you can see this famous building is still under construction,  but it is without doubt one of Gaudi's most famous works.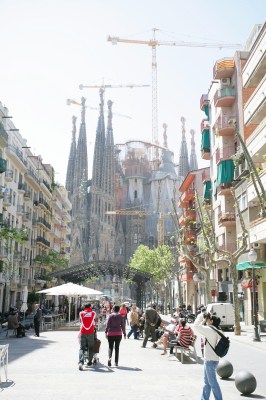 Obviously, this is a very popular destination for tourists, but even if you can't face the neverending queues that are inevitable with Barcelona's most visited attraction, it's still worth taking in from the outside.
Gaudi had a revolutionary take on architectural design, and I found seeing his work come to life quite breathtaking.  The building, first started in 1882, is organic and stays true to his original vision.  Inside, you know there will never be anything like this ever again, and it's difficult to believe that something so grand has been built from funds raised by donations alone.
Some residents feel the construction should cease, however, the ongoing nature of this project is what adds to it's charm.  It's definitely a must see when in the city.
Parc Guell
Last but no means least, the Parc Guell is in my 3 favourite places in Barcelona.  Here, Gaudi took to landscaping, and if you want to get away from the hustle and bustle of the 2nd largest city in Spain, this is the place to do it.  Everything slows down a little as the visitors meander round the maze of paths and steps.
A stroll through the park shows how Gaudi was able to work with and alongside nature to the point where the lines merge.  The beautiful use of mosaic art brings creatures all over the park to life.
Whether you are a fan of Gaudi's work or you are just interested in understanding the influences in Barcelona's history, Parc Guell is somewhere where you'll really feel how strong the modernist movement was over the city at the beginning of the 20th Century.
Barcelona really wears it's culture and heritage on it's sleeve, and I've chosen these three places as my favourite #3cities as they really encompass what Barcelonian life is about, past and present.  If I was to be going back there anytime soon, these are the first places I'd go!