We were recently invited to a very special party to launch the latest Happy Readers Roald Dahl books now available from McDonalds.  This was a very exciting event, as the books for this year's Happy Readers campaign are from a very exciting children's author indeed.  When we found out that Roald Dahl's exciting characters were going to be coming to life in the latest series of books available from McDonalds, we headed to London to find out more.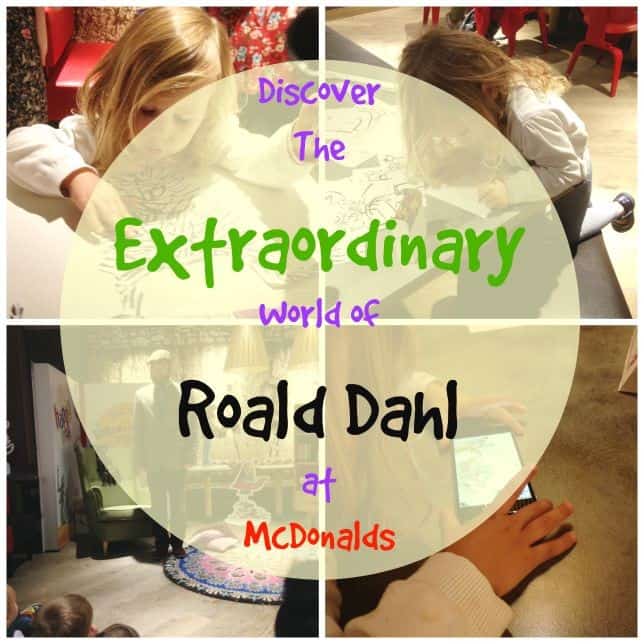 We were treated to lots of fun, games and even theatre at McDonalds in London.  The older children had some very interesting face painting done, but my daughter hasn't quite grasped the idea of sitting still that long yet.
There was still lots to keep her busy though, and she enjoyed sticking grubs and beasties in The Twits beard while the other children got foxes and other interesting designs painted on themselves.  There was also a lot of colouring to be done, on the table and on the walls!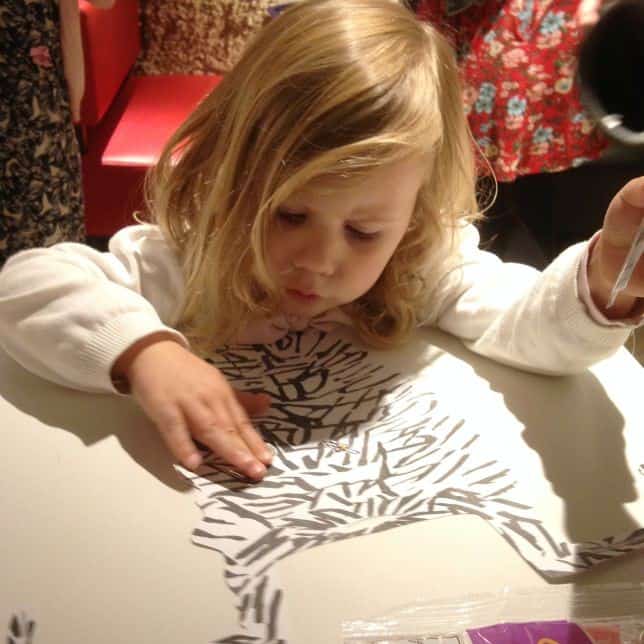 The Happy Readers launch event was definitely our kind of party!  While Princess was busy with her crafts and colouring, I found out some more about the Happy Readers partnership and why it's so exciting.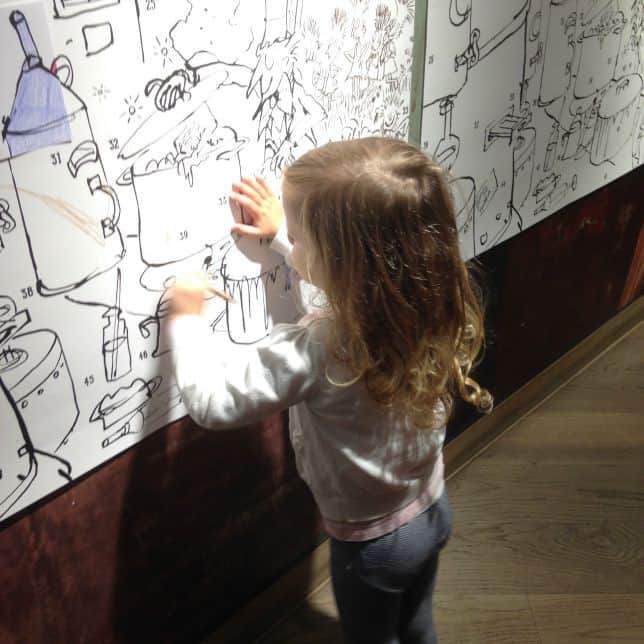 Happy Readers And Roald Dahl
Happy Readers first began in 2013 to bring more books into UK families homes and expose as many children as possible to the joys of reading.  By January this year, McDonalds had managed to distribute around 22.8 million books through it's Happy Meals and it's Happy Readers offers.
In 2015, McDonalds have teamed up with National Literacy Trust, Penguin Randon House Children's UK and the Roald Dahl Literacy Estate to distribute a further 14 million books into UK homes for children and their families to enjoy.
This is such an important partnership, as recent research from the National Literacy Trust has revealed that only half of the children they spoke to actually enjoy reading.  Even more importantly a staggering 1 in 7 children do not own a book of their own.
This statistic I found to be the most disheartening.  Books have featured in all of my children's lives from the moment they were born.  My daughters have a bedtime story every night.  My son hasn't embraced reading as much as I would have liked him too, but he has still found books over the years he has enjoyed.
Roald Dahl is an author that has touched most of our lives, and this partnership will allow many parents to share the extraordinary characters from stories like Charlie And The Chocolate Factory and James And The Giant Peach with their children.  Each book from the Happy Readers Roald Dahl series contains not only chapters from your favourite stories, but also fun activities to do with your children and tips for successful reading.
Here's a few tips that children feel help with great story telling, from the Happy Readers partnership research.
Tips For Good Story Telling
Children love to hear different voices, it helps the characters come to life.
Get the whole family involved, kids loved being read to by their siblings and grandparents, not just Mum and Dad.
Funny facial gestures and expressions help make children laugh and enjoy the story more.
Fill your reading with surprises, funny noises and interesting sound effects.
Acting out scenes from the book help engage young readers.
Happy Studio App
Today, technology is a huge feature in everyones lives, and it can really support your child's reading too.  McDonalds are also aware of this and have spent 18 months developing the Happy Readers Roald Dahl companion app.   You can find it in the App Store from Wednesday 23rd September by searching Happy Studio.
Princess was one of the first children to test the games and activities that you can play along side the eight books that are available to collect in the series.  She is only 3 years old, but she was quick to pick up the dot to dot game you can see in the picture.  As a Mum, I  was really impressed with the app, and how easy it was for my daughter to use.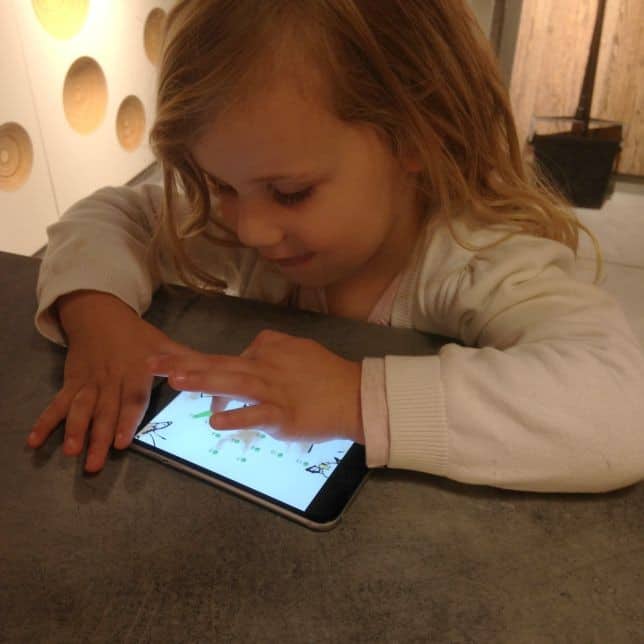 We are now enjoying the Extraordinary World Of Roald Dahl as a part of our bedtime story routine, and it's going down as a big hit with my daughter.  The stories have really captured her imagination and we started with Charlie And The Chocolate Factory because this was one bought to life for her at the party.  McDonalds treated us to a some very special story telling by the Travelling Companions who bought Grandpa and Charlie to life right in front of our eyes.
Roald Dahl is quite possibly one of the most favourite children's author's of our time, and before the event I was guilty of not knowing very much about him but the books he wrote.  He was clearly quite an interesting character, and I've been finding out a little bit more about him too.
Interesting Facts About Roald Dahl
He was a fighter pilot in World War 2
He wrote nearly 50 books
He wrote his books in his garden shed
HIs first book was called The Gremlins and was published in 1943 for Walt Disney
The TV film, Gremlins, made in 1984 is loosely based on Roald Dahl's book.
Roald Dahl is thought to have invented about 250 new words, like Fleshlumpeater or Manhugger from The BFG.
Roald Dahl's characters are mainly based on people he met in real life.  Who could The Witches have been?
Roald Dahl wasn't considered a particularly good writer at school by his teachers.
Roald Dahl spent some time as a spy for MI6, alongside Ian Flemming.
He hated beards.
His parents were from Norway.
If you'd like to introduce your child to Roald Dahl and his crazy characters, the books are available now with every McDonalds Happy Meal for the next 6 weeks or they can be purchased separately.
We were invited to attend the Happy Readers Launch Party in exchange for this post.