I am totally in love with my new shoulder bag from House Of Fraser.  The Brakeburn Vintage Bicycles Saddle Bag is the perfect size to store all my essential items, whilst not being to big to get in the way of getting in the way of daily life or the kids.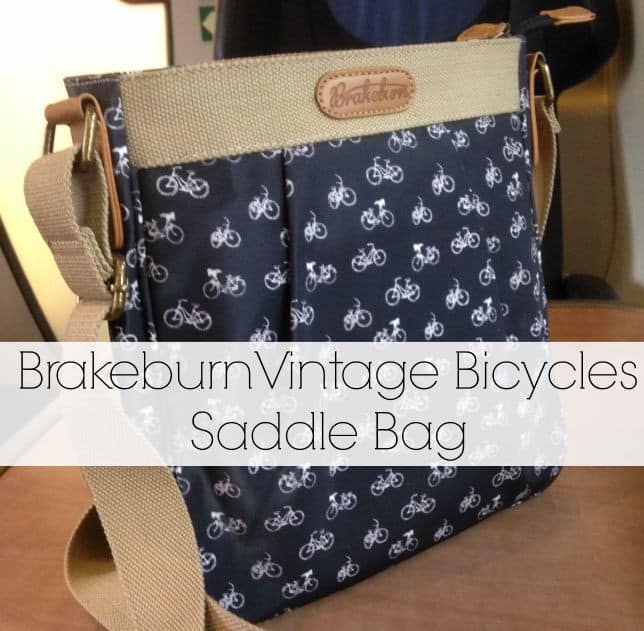 Brakeburn Vintage Bicycles Saddle Bag
The first thing that appealed to me about this shoulder bag was the cute vintage design.  The bicycles are a lovely feature and add an interesting spark to a casual outfit.  No one wants a boring bag do they?
The size was another important factor for me.  When I haven't got a changing bag to fill with stuff I still need room for my daily essentials.  There has to be plenty of room for my phone, my chunky purse and I never leave home without a bottle of water.  The Brakeburn Vintage Bicycles Saddle Bag fitted everything in perfectly, with room to spare for a notebook and phone charger.  This worked perfectly for my recently trip to London with my 3 year old.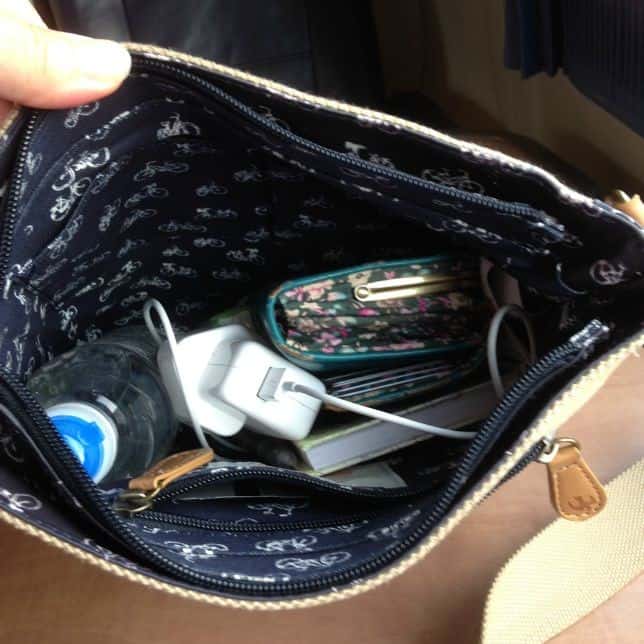 It turned out to be the perfect accessory for our day out.
I felt completely happy wearing it across the body whilst in the busy capital and it didn't get in the way when having to carry a tired 3 year old across Leicester Square so we'd make our train home.
Most importantly, it looks great too!  The details on this bag are finished perfectly and so well made.  It's also pretty waterproof.  It looks like a fabric finish, but it's actually far more durable.  It means that you don't have to worry about a down pour during the autumn season and everything in your bag getting wet.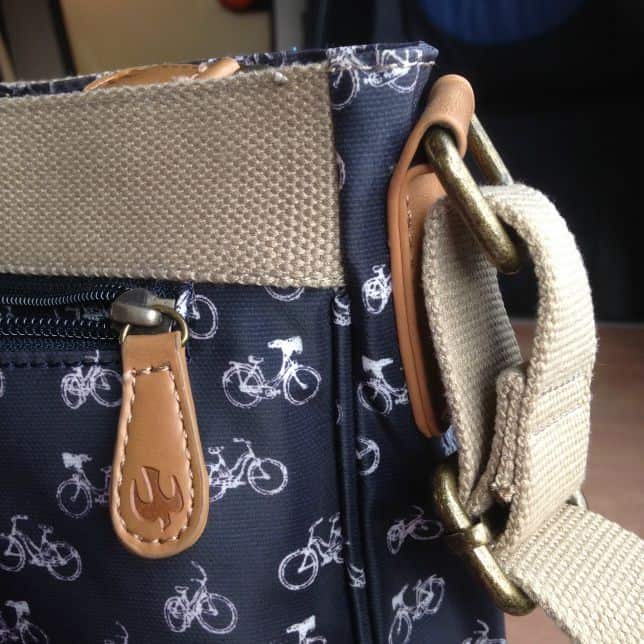 I'm really happy with my new Brakeburn Vintage Bicycles Saddle Bag, and think that it is great value at £30 from House Of Fraser.  It's going to be going everywhere with me this autumn, because it looks great and is really functional too.  It has an outside zipped pocket for those items you need to get to quickly like train tickets, and it also has a mobile phone pocket and inside zipped area to keep everything safe.
It's a pretty bag without being chintzy or over the top.  It's a great essential accessory for casual use or travel and would make a lovely present for a Mum or girlfriend.  I know I'd have been really happy to receive this as a gift.  House of Fraser have an amazing selection of shoulder bags to suit a range of tastes and personalities, so they are a great place to look if handbags are a major feature in your life or someone you know!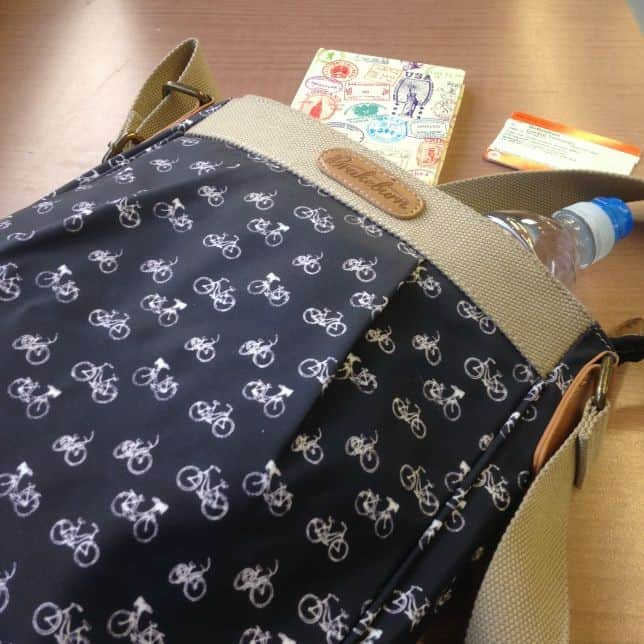 What do you look for in a new handbag?