Drayton Manor Theme Park invited us to the opening night of their amazing end of season finale.  As brand ambassadors it was our pleasure to join them for their amazing Fireworks   Spectacular.  To celebrate their 65th Anniversary year the War Of The Worlds inspired fireworks display promised to be the park's best yet.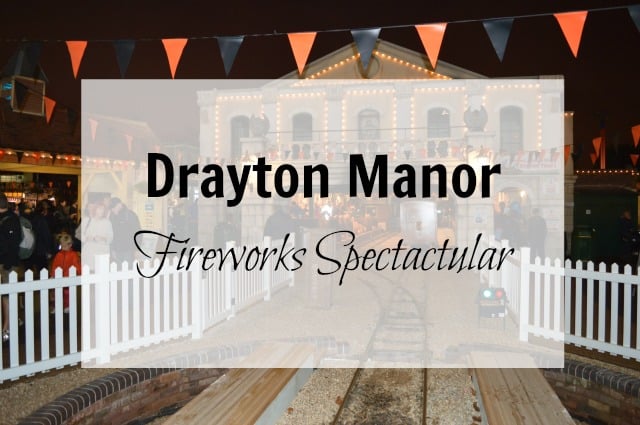 We picked Daddy up from work and headed over to Drayton Manor Theme Park with two very excited little girls. Fortunately they fell asleep during the hour's drive from Nottingham, conserving a little energy for the fun night ahead.
We arrived at 5.30pm, and Drayton Manor was already buzzing with music and lights.  The party atmosphere around the park was really exciting.  It was a very different experience to seeing the park in the daytime, but just as much fun if not more.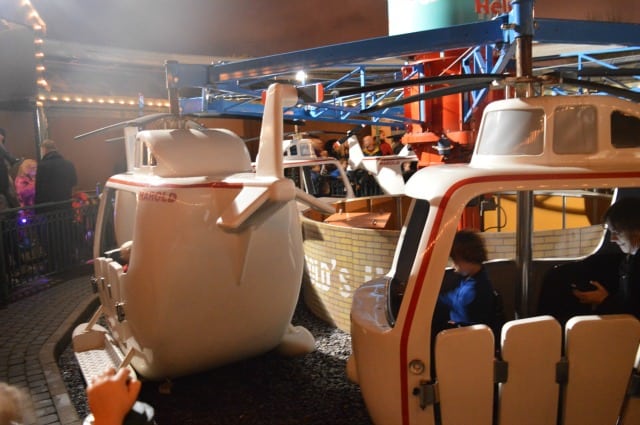 We headed straight for Thomas Land, to enjoy our favourite rides. A visit to Drayton Manor Theme Park is just not complete without a ride on Jeremy's Jets or Harold's  Helicopter ride.  Everyone was really excited about enjoying their favourite rides, well after bedtime.  What a great way to finish off half term with the children.
The end of season Fireworks show is a really popular event in Drayton Manor's calendar and we were about to find out why.  We took our spot on Sodor Airports balcony to enjoy the show, as we were a little nervous about how the children would take to the noise.
We need not of worried as they were so enchanted by the fireworks in the sky, that the bangs really passed them by.  If your child does get a little nervous, it's a great time to take them to their favourite rides in the park, as they will be completely distracted and walk straight on! No queuing required!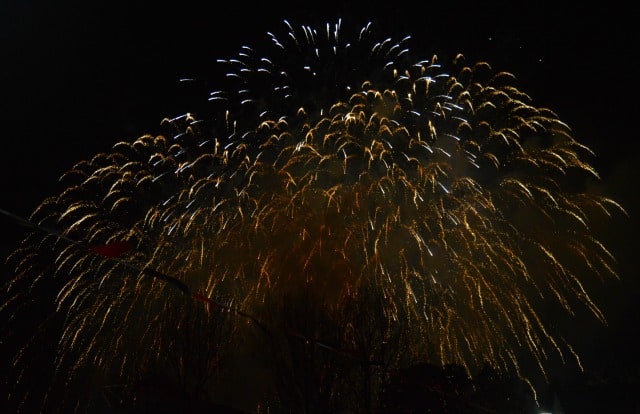 The fireworks were absolutely spectacular, and we all really enjoyed them.  Breathtaking doesn't come into it.  If you want to go to a fireworks display that you are going to remember for a long while to come, then head down to Drayon Manor this weekend.  The Fireworks Spectacular runs until November 1st!  The show starts at 8pm, and rides will be open until 9pm.  You really don't want to miss it.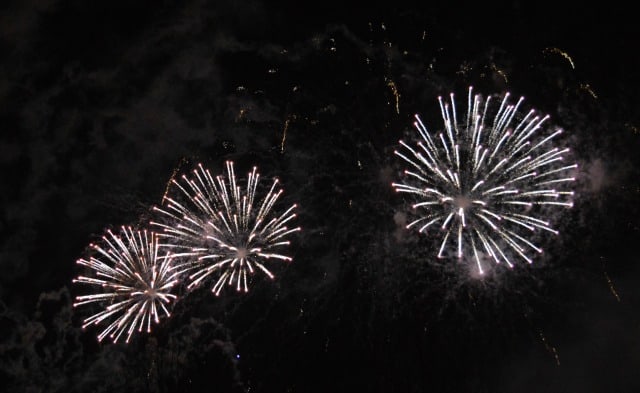 You'll not only enjoy one of the most popular theme parks in the country, but you will also be treated to a memorable Fireworks Display set to the extraordinary soundtrack of War Of The Worlds.
The park really is a great place to be, and why not make the most of the mild weather that October is treating us to and take you and the family for a rather magical night out this Halloween.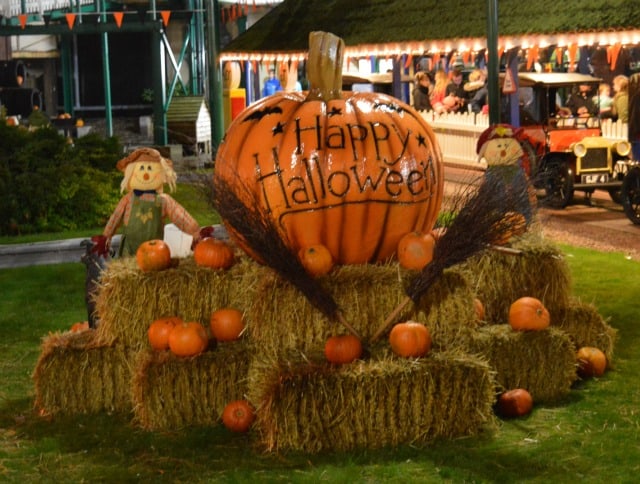 We received access to the Fireworks Spectacular at Drayton Manor Theme Park via our season passes that we were lucky enough to receive after being asked to become brand ambassadors.  All thoughts and opinions are our own.