We had been looking forward to this since we received our invitation.  The opening of the new Thomas Land Expansion had finally arrived and it was all buffers and couplings as we headed to Drayton Manor for the very special event.  Princess's excitement began to bubble as soon as she saw the signs with Thomas's familiar face on.  It's the same when ever we head to our favourite theme park, she loves Thomas Land.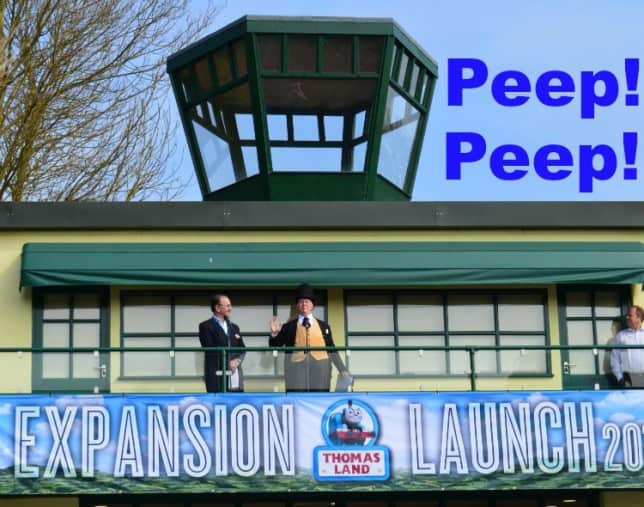 We joined the crowds at the entrance to Sodor Airport and waited in anticipation for the Fat Controller to make his very important announcement.  I've never seen a crowd of young children wait so patiently for anything.  You knew something very special was in the air.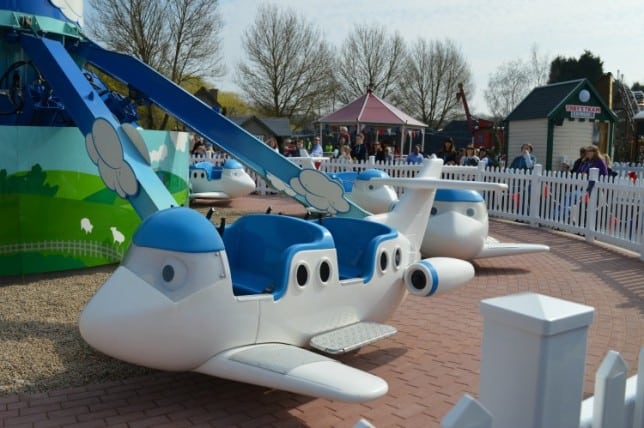 The young visitors helped the Fat Controller get all the new rides ready for action, before putting them through their paces for the grand opening.  It was peep! peep! all round as Jeremy's Jets prepared for take off and Captain's Sea Adventures got ready to take to the waters for the very first time.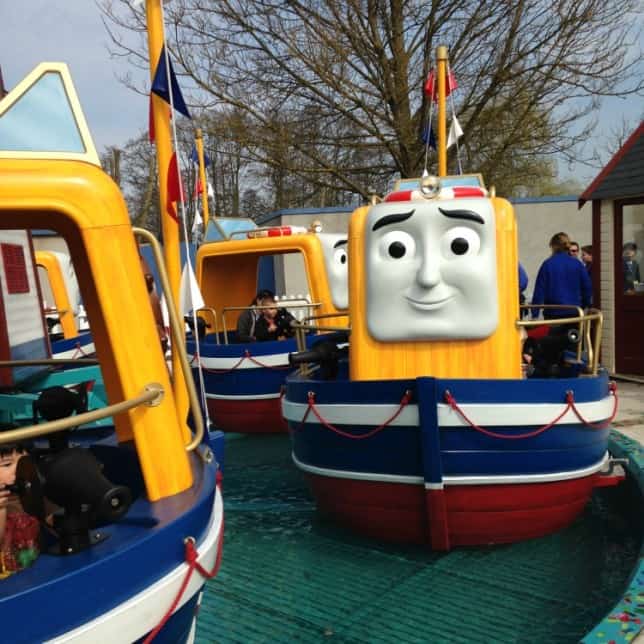 We headed straight to Jeremy's Jets, as soon as the new rides were declared open. This is one of are favourite rides, and it's fantastic to see it take centre stage outside Sodor Airport.
Daddy took Princess on Captain's Sea Adventures, and I could really sense their delight at getting the onlookers, including me and Little Pudding, wet as they fired water cannons at us from the ship's decks.  I can see so many kids loving this ride, for all the wrong reasons.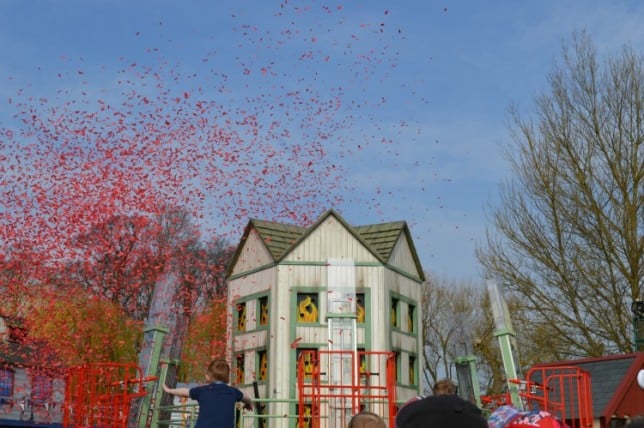 After enjoying some ice cream and popcorn, Princess and I took to Flynn's Fire and Rescue to put out the engulfing flames putting the residents of Sodor at risk.  It was lovely to catch up with Abi from Angel Eden Blog waiting in the queue.  We'd met a few weeks earlier at Brewer's Fayre, so it was lovely to see her again.
I was anticipating fighting fire with Princess, beating down the flames in a Mum and Daughter against the world type mission, when my preschooler decided she was going to take to the Fire Engine Cab, and leave me to tackle the flames by myself.  I'm not going to pretend it didn't look a little odd, but Abi and I had a good giggle about how it looked like I'd decided I was trying this ride out all by myself.  It was still good fun though, and my driver did a very good job indeed.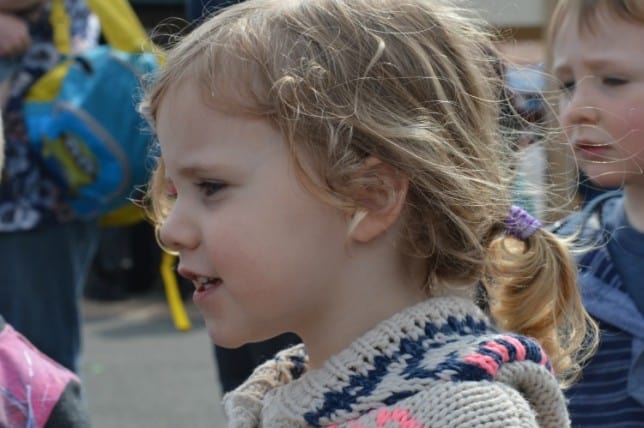 Princess enjoyed all the new rides at Thomas Land and chasing bubbles with the children before heading off to explore the rest of the park.  We think the new expansion is great.  It gives visitors a lot more space to enjoy the rides, and the new installations are perfect for little Thomas fans.  I think it's going to be very popular this summer with a lot of families.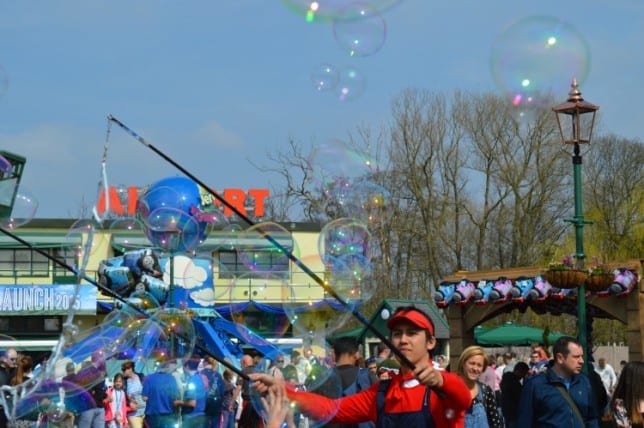 If you're planning on heading over to Drayton Manor there is a lot more information on the website, and you can also keep up with the latest news on their Facebook page. Have you seen the new expansion?  I'd love to know what you think or if you'r planning to go.