The whole family was lucky enough to go along to see the latest offering from #CBeebiesLive at Nottingham's Capital FM Arena this week, and were given one of the most amazing experiences in children's live entertainment I have ever seen.  It was a stunning show from beginning to end, with every moment well thought out to thrill and engage it's young (and old) audience.
The show got the party atmosphere warmed up by filling the arena with hits from Justin's latest album 'Just Party', this set the feel good vibe from the start.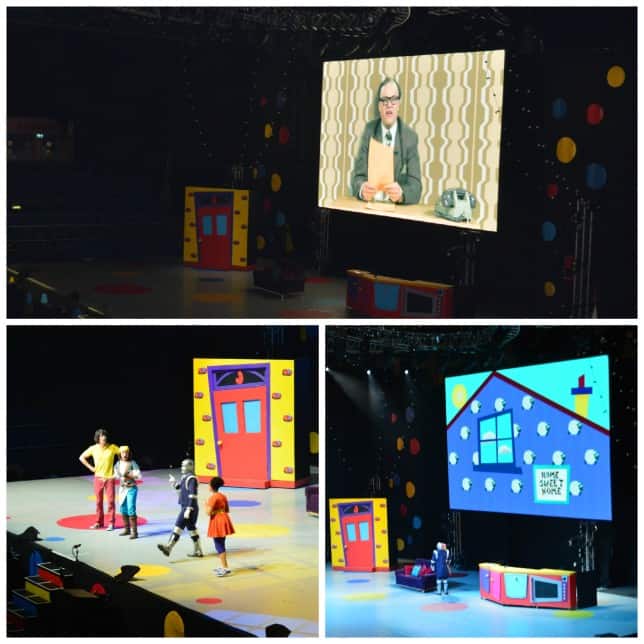 We were then given a quick news flash from Arthur Sleep who explained there were difficulties, and that the Circus wouldn't be coming to town after all.  With Robot giving the crew the longest list of chores too, it looked like the circus was never going to happen.  Would Justin, Gem (Swashbuckle), Andy, and Cat let this happen?
Every single second of this show has been crafted to bring the CBeebies fun  to the live stage.  The energy from the Justin & Friends crew was perfect for bringing us hits like 'Walk The Dinosaur',  and getting into a spot of bother with Aunt Polly's small's!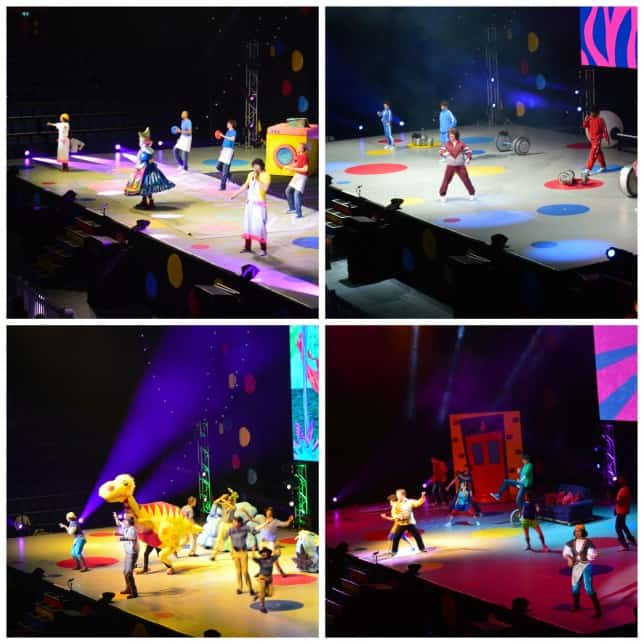 We really enjoyed the circus professionals, they added tricks, some awesome juggling and breathtaking uni-cycling to this fun packed show.  Mr Tumble's Circus was full of thrills and excitement from beginning to end, it was the perfect theme for the show.
Mr Tumble arrived in the second half.  The crowd always goes wild for their favourite TV character.  Entering the Arena from the back, the children flocked to say hello.  It was lovely to see children be able to get to meet him in person.  Mr Tumble is one of the most loved children's TV characters, and seeing that come to life was quite a special moment.  He was everything that he is in 'Something Special', funny, charming and endearing and getting the audience to sing the Hello Song was perfect for his big entrance.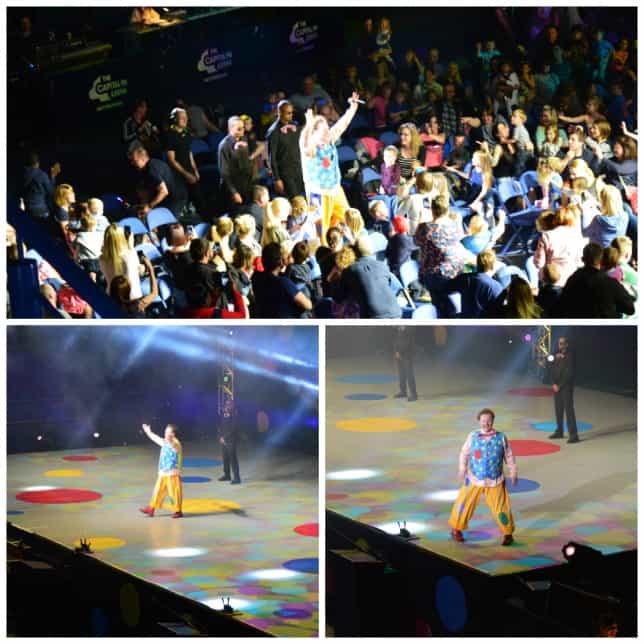 And did we get a circus?  Of course we did!  The big top arrived and we were treated to the most perfect finale to an already spectacular show.  It was brilliant from beginning to end, and I'd have no hesitation in recommending this to other CBeebies and Mr Tumble fans.  If you're looking for a special treat for your kiddos this holiday, and it's coming to a venue near you, go and see it!  You and the family will not be disappointed!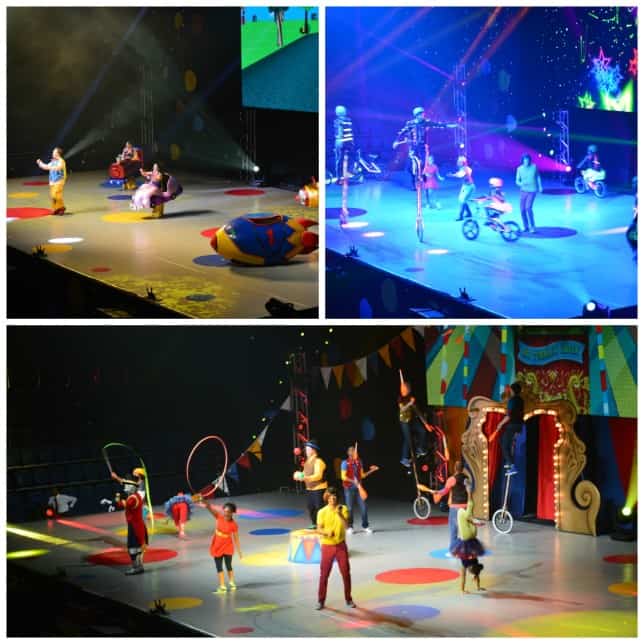 We were provided with tickets to see the show in exchange for this review, however all thoughts are my own.