I must admit I like jewellery, but I'm also quite fussy about what I wear.  Finding where to buy jewellery for a Mother's Gift can be a daunting process, but it's so worth it as when you get it right, your Mum will really appreciate the effort you made. I like stylish eye catching jewellery with simple designs.  Perhaps you've noticed your Mum wear jewellery like this too?  Then this review is going to help you buy the perfect Mother's Day gift.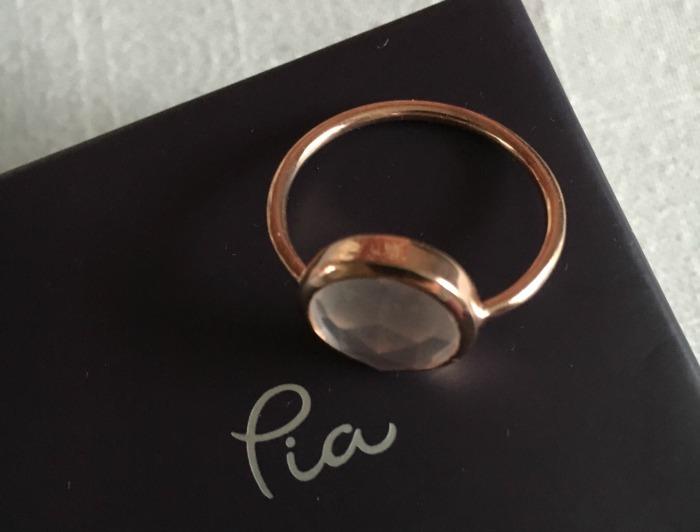 When Pia Jewellery got in touch and asked me if I'd like to choose a set from their range for Mother's Day I was delighted. The Rose Quartz ring, necklace and earrings really caught my attention.  I'm a real fan of rose gold as I find it to be so pretty and feminine, more so than other gold jewellery. 
The design is perfect for me and can be worn during the day or for the evening.  I love the ring. It's stylish and chic without being too dainty.  Some hands suit small rings, but mine need to have a larger design. While the ring its self is delicate, the round rose quartz crystal is the perfect size for my hand. I also like the way the rose quartz catches the light to attract that little bit of attention. As you can see I'm very specific about the types of rings I like, we had a real job finding matching wedding rings from the UK for this very reason!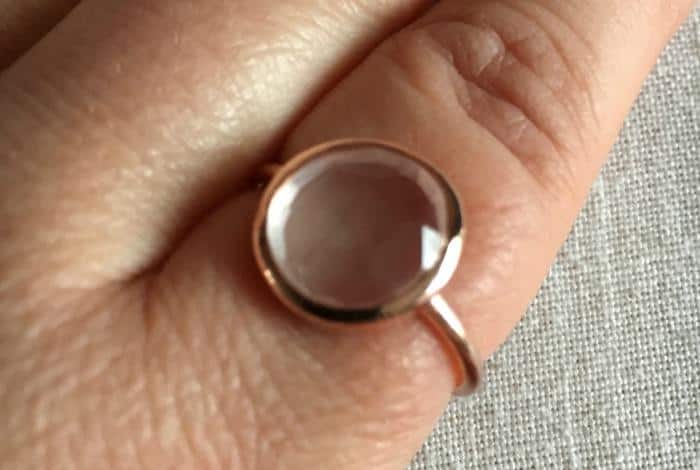 The 9ct rose gold plated necklace shares the same design and is also lovely to wear.  I love the colour of the gold and it's a set of jewellery that matches in a more subtle way  than some sets I've seen in the shops.  The chain is adjustable and has fine links. The rose quartz crystal pendant is set in the same gold as the ring but is a more teardrop shape. Again it's a lovely eye catching piece of jewellery that suits women who like delicate designs but prefer a slightly larger pendant.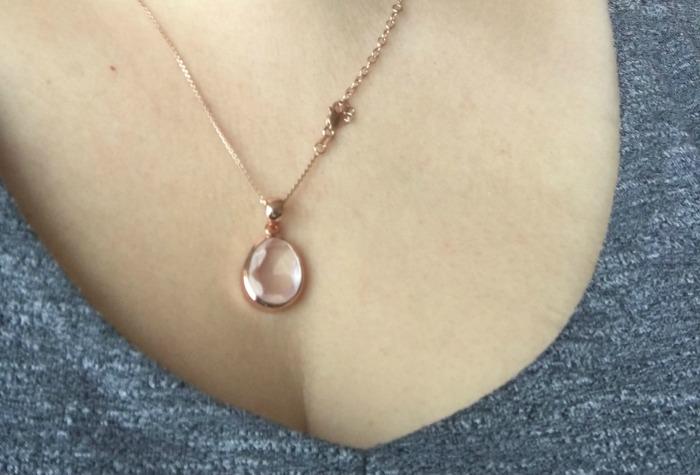 The rose quartz jewellery set from Pia Jewellery is finished off perfectly with matching earrings. A teardrop rose quartz crystal is set in 9ct rose gold plated earring and worn as a drop design. They are comfortable to wear and I've not had any reactions to the jewellery at all.  They are both pretty and feminine to wear and catch the light subtly yet perfectly.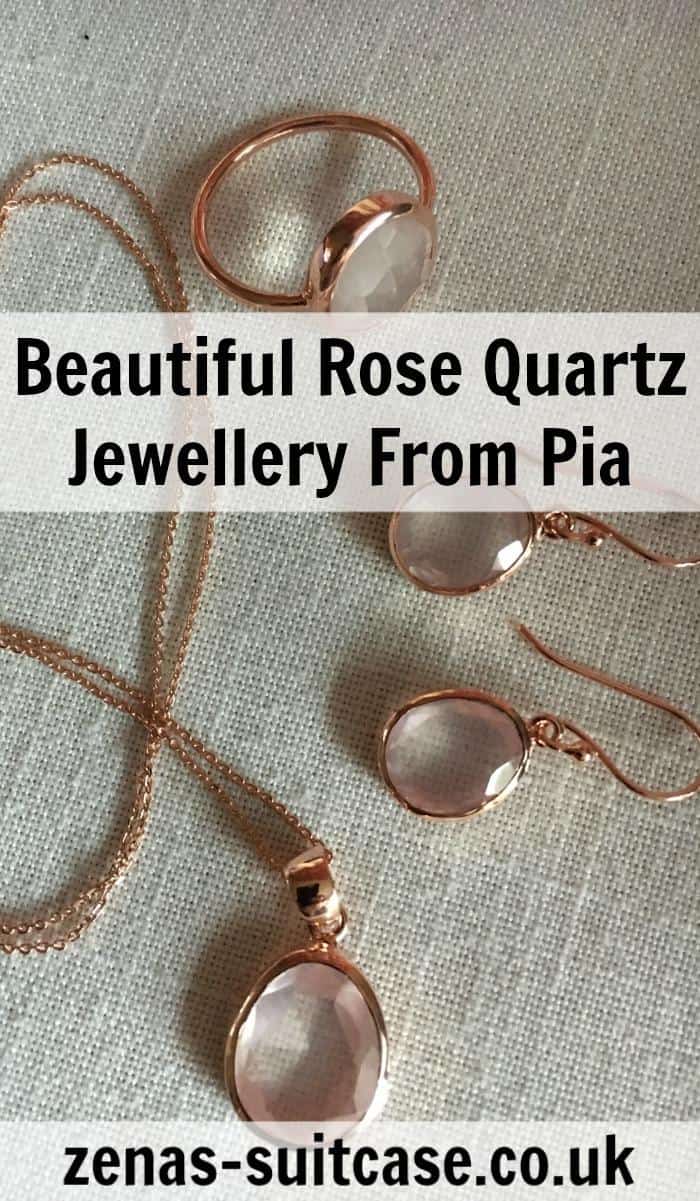 If your Mum deserves a little extra attention this Mother's Day she will get it wearing this set of faceted rose quartz jewellery. The jewellery will compliment so many outfits that I can see I will be wearing it for lots of events and special occasions.  Your mum could be doing the same with this special Mother's Day gift.  To purchase her special treat visit the website. 
I was provided with the Faceted Rose Quartz  jewellery set from Pia Jewellery in exchange for this review but all thoughts and opinions are our own.