Have you seen the Shnooks toys advert on TV yet? My guess is that if you have young children it might have caught your eye.  I'm a sucker for things like this, so when I first saw the Zuru Shnooks even I thought they looked pretty cute.
Shnooks toys are fluffy collectible characters that, when taken out of the bubble packet, grow 8* in size. When you have shook your shnook they fluff up and you can use their hair accessories to make fun individual  styles for your Shnook toy.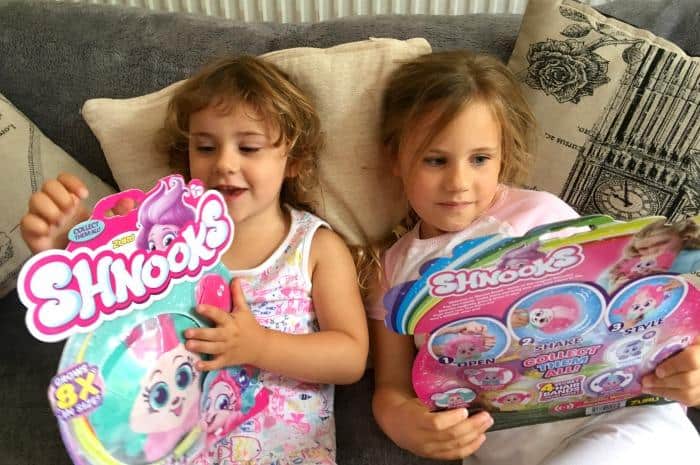 When I found out the girls would be getting their own Shnooks I was really excited.  We shared opening our Shnooks toys in a Facebook Live video from the Our Favourite Toys Facebook page and you can also see the before and after pictures on the Our Favourite Toys instagram page.
The girls really enjoyed getting their Shnooks toys out of the packets and they gave them a rigorous shake to get them to grow. It's worth mentioning that it's mainly the hair that does the growing. The body and the feet do puff out a bit but they don't change in size dramatically.  If your Shnook toy doesn't grow very much, unfortunately there's probably not a lot you can do about it.
Once the Shnooks toys were as fluffy as they were going to get, the girls wanted to start playing with their hair. The Shnooks come with a packet of hair bands, clips and a comb to help get them started.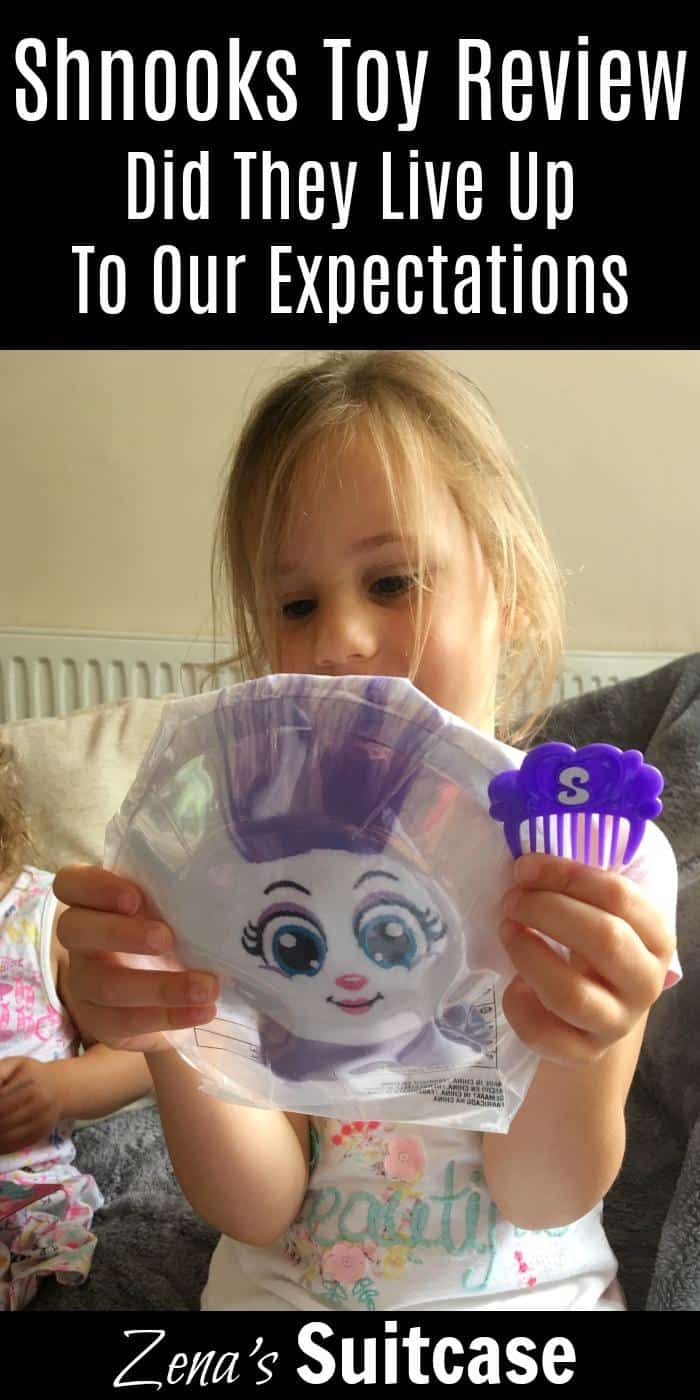 The girls quickly became frustrated with trying to do the Shnooks hair. The fluffy hair isn't as easy to style as the packet or advertising make out.  I'm not sure how they have created some of the styles they show in the pictures if I'm honest.  Also, the accessories are not very good quality and our elastic bands snapped pretty quickly restricting what the girls were able to do with them.
To be honest, we all felt a little disappointed with the Shnooks as they seemed to fall short of all our expectations. The girls think they are good, but stopped playing with them very quickly.  They do fluff up, but not nearly as much as we expected, and the girls found it difficult to do anything with their hair.  They are 3 and 5 years old, so this could have been a factor.  Older children might be able to achieve different results.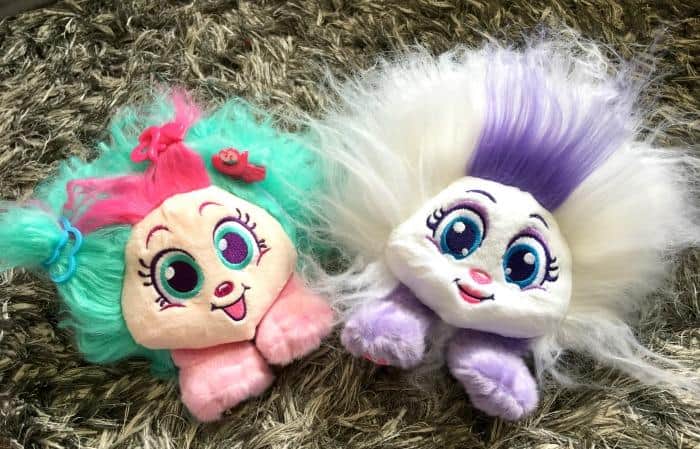 They are a very cute collectible soft toy, but they fell very short in terms of how much play they would provide once they were out of the packet.
The Shnooks cost £14.99 each from Argos which we feel is quite a lot for this toy.  You can also find them on the Shnooks Amazon page.  Unfortunately, we won't be adding to our Shnook collection after our experience and I'd be very reluctant to recommend this toy to friends or family as they just didn't live up to our expectations.
We were sent the Shnooks in return for this toy review but all thoughts and opinions are our own.