George Home Wooden Rocket Toy is a fantastic space play set from the new George Home wooden toy range. The interesting thing about this wooden space rocket is that my 3 year old daughter choose it herself for the purpose of this review.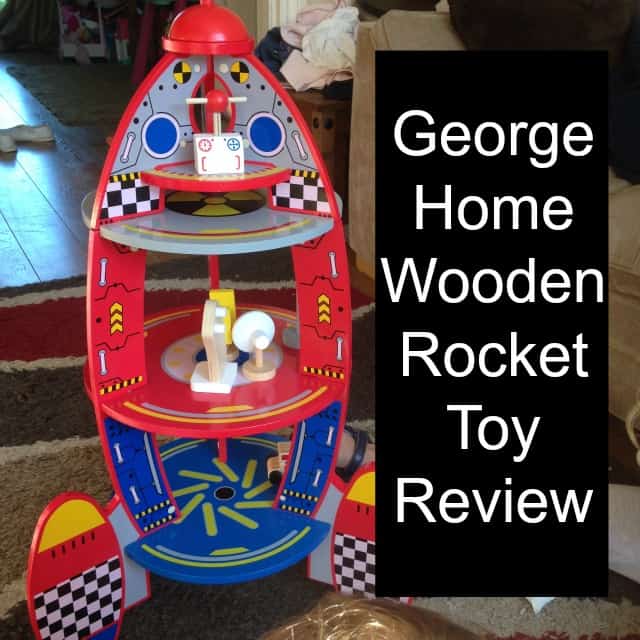 Girls Can Play With Rockets Too!
We were invited to review one of the toys from the wooden range from George and I thought I'd let my daughter choose what she would like. It was an interesting experiment as it turned out.
Often when we are invested to review a toy, we are told more or less is going to be sent to us.  Because there is such a lot to choose from in the George Home wooden toy range, we were able to pick a toy that would suit us.  It seemed sensible to offer my daughter the choice of what she would like to play with.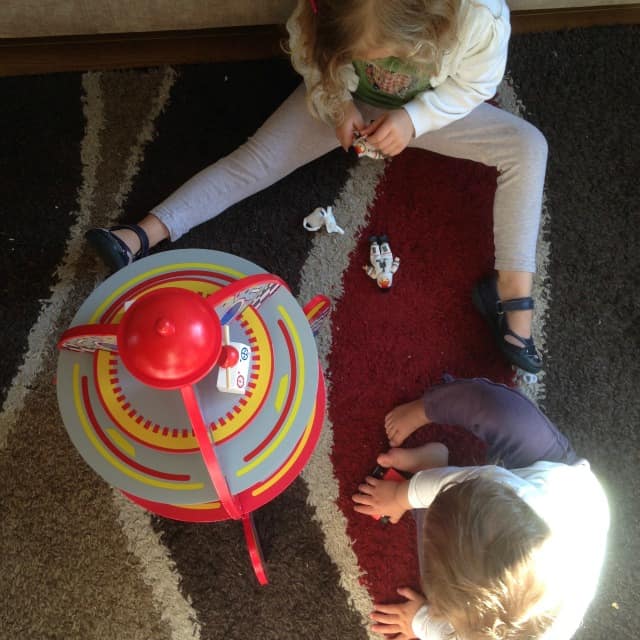 We went through all the wooden toys available and I expected her to choose the gorgeous dolls house or perhaps the cherry shop.  If I had been left to my own devices, this is definitely what I would have picked for her.
Choosing George Home Wooden Rocket
Without hesitation she declared she would like the wooden space rocket. I was surprised and pleased at the same time. Why shouldn't my daughter play with a space rocket and why should she follow societies stereotypes.
And what a fantastic toy she picked too. The wooden space rocket is easy to put together and comes with a lovely set a space toys including astronauts,a robot, a flag and lots more for some really imaginative play.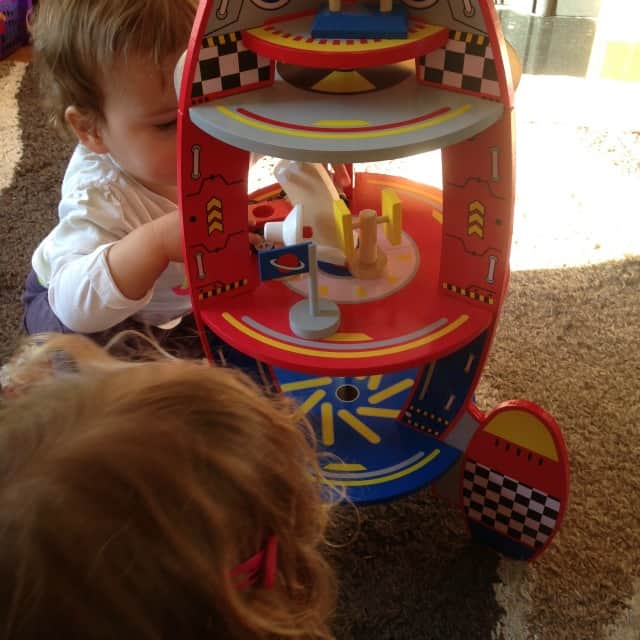 The top of the rocket becomes a pod that can land on your alien planet and there's a land cruiser vehicle for the astronauts to go exploring in.
Great Toy For Sharing
Each level of the wooden space rocket is painted with different spaceship features and it's a really sturdy design that I'm sure will last for hours of play.  What I really loved about the design of the wooden rocket, was how well it lends itself to sharing and playing together.  Because of the design, the toy can be accessed from every angle so children can play together really well.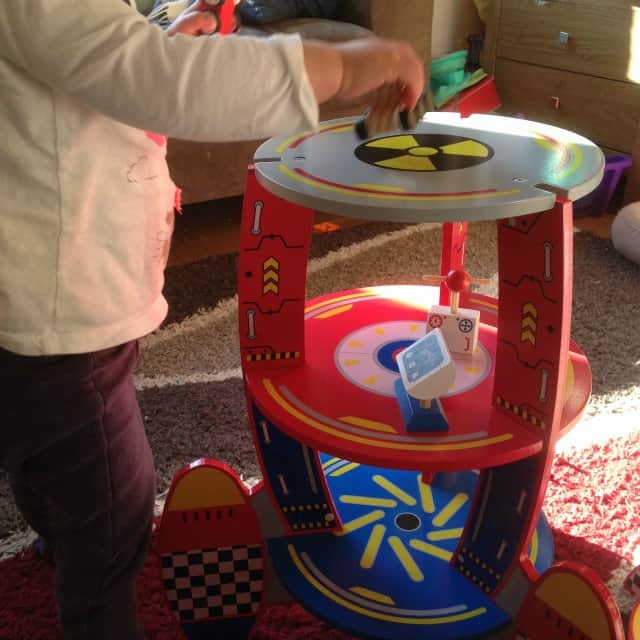 We are huge fans of the wooden space rocket and I'm so glad my 3 year old picked it. It will really make me think about what kind of toys she wants to play with in future.  If you are a fan of wooden toys and imaginative play, I cannot recommend the George Home Wooden Rocket enough.  It will make any boy or girl an excellent Christmas present.
We were provided with the George Home Wooden Rocket for the purposes of this review, but all thoughts and opinions are our own.