My daughters are huge fans of animals, and in particular they love dogs.  They got a little bit excited when they heard that we were going to be reviewing the Pet Parade Family and the Pet Parade Scooter sets by Flair.  These toys are awesome as you don't need any batteries.  They are small, but have lots of cool features and they give children the chance to care for their own pet, without all the drama of having a real dog.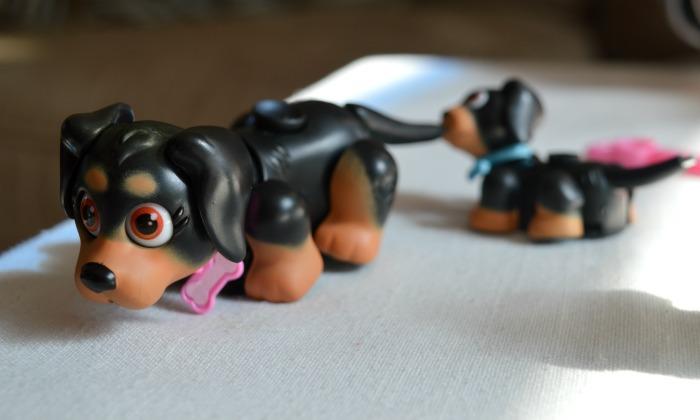 The Pet Parade Family set comes with a baby and Mummy, as well as a lead and cute collar and magnetic dummy.  As soon as they came out of the packet they were met with lots of shrieks of excitement from my daughter.  They look really cute and are really easy for little fingers to handle.
We then moved onto the Pet Parade Family Scooter play set, which was even more exciting.  This set comes with a Mummy and baby dog, and a cute retro style scooter each.  They also have helmets, a cute backpack to take on their travels and lots of movement features to bring the cute dogs to life.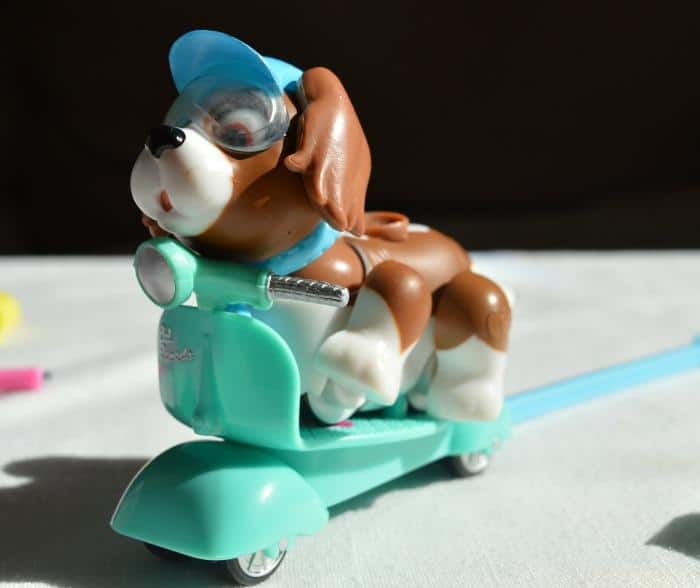 We love these Pet Parade toys because of how realistic they are, and because they are a lovely toy for children to collect.  If cats are more your thing, there are also Pet Parade kittens in the range.  They are a great role play toy for active imaginations, and we have found them great for taking on holiday with us due to their size and because of the fun that can be had with them.
Pet Parade YouTube Review
We also discovered that the Mummy and baby dog can attach together with the magnets and pull each other along.  This is so sweet and really appeals to the caring nature that children instinctively have.
We were sent the Pet Parade Family Mum and Baby and the Family Scooter Play set in exchange for this review but all thoughts and opinions are our own.  You can see the whole Pet Parade range at Flair PLC.  You can also catch up with the Pet Parade YouTube channel here.