I was delighted when Renee contacted me and asked if I would review her new book, 'Become The Best You'.  I have followed Renee's blog, Mummy Tries since the beginning of my blogging journey.  This is absolutely one of my favourite blogs so reviewing Renee's book was a given for a few reasons, which will become clear later on.
What's It About
'Become The Best You' is a self help book aimed at anyone who has been subjected to a challenging and chaotic past who wants to break the cycle of dysfunction.  A dysfunctional past can lead to self destruction and negative behaviour such as addiction, choosing bad relationships with friends and/or lovers and regularly putting yourself in dangerous situations.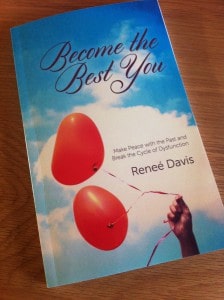 About The Author
Renee is a wife, mother of 3 young children, author, respected blog writer and PA to name but a few aspects of her very busy life.  Her life is very different now, at 35, to the drama and chaos that featured in her early twenties.  Renee talks candidly about being 'dragged up' by her mother and alcoholic stepfather, the countless moving house (and therefore schools) and leaving home at 15 years old and the impact all this had on her.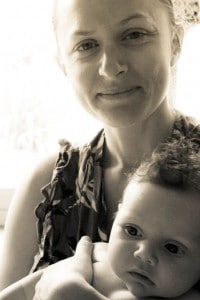 She shares throughout the book the 'dark places' her upbringing took her to in the years that followed leaving home, the challenges her relationship went through with her now husband Andy and the disaster that occurred in Reykjavik on THAT work social before she started the process of inviting change into her life to allow her to become the best possible Renee.
If you'd like to know more about Renee the author, she was recently featured as one of Honest Mum's Wonderful Women.
A Bit About Me First
Perhaps before I go into why this book could help you, it might help you to understand why I was asked to review 'Become The Best You'.  Renee and I have many things in common.  It has become apparent through our blog writing that there are many similarities in our history.  There are of course differences, but even in the differences there are still similarities.
My past was a dysfunctional one featuring a mother with mental health issues who made poor decisions that affected my stability growing up.  I was angry with my past and did not know how to come to terms with it which lead to a pattern or negative and self destructive behaviour.
I knew I had to make a different life for myself, and needed to figure out the path to get there so that I didn't make the same mistakes my parents had made.  It is through these eyes I was able to read Renee's book and make a judgement as to whether it would fulfil its role in helping you become the best version of yourself.
About The Book
The book is very well written, offering enough personal story to have faith in the author without at the same time going through all the gory details, as the focus is on moving forward not dwelling on a difficult and shameful past.
The language is clear and jargon free.  There is no running away with complicated psychological terms to confuse the reader.  The 'process' is broken down into digestible chapters followed by 'a suggested plan of action' to help you become the best possible you.
The book's tone is that of a genuine friend offering sound advice, there is nothing condescending or patronising in it's pages but some of the decisions it suggests you make are difficult, but necessary ones.
Recommendation
All the proposals Renee makes throughout the book will without doubt lead you on a path to becoming a person you are happy to be.  Her suggestions are sensible ones from dealing with alcohol, to how you consume media, to eating better.  I can honestly vouch for them as the process she describes is more or less the process I embarked on to make my own life a better one for me and my family.  I can honestly tell you that this book, and the process it describes, works.
When I started my own process of becoming the best possible me, I had no idea if it would work or if I was destined for a life on the dole with no future or prospects as my mother had proclaimed I deserved.
If I had had access to a book like this it would have given me faith in the idea that regardless of your past, change is entirely possible and a much brighter future is entirely in your hands.
The suggestions that Renee makes will help you to become the best possible version of yourself.  It will take some effort and self control, but if you are willing to make some effort this book will show you that change is entirely possible and will help you achieve it.
This book is ideal for anyone who has experienced a difficult childhood which has lead to destructive behaviour in adulthood or for people who support or counsel individuals who present with challenging or chaotic behaviour as a result of their past.  It will provide hope that change is entirely possible and that we don't have to be a victim of our past.
You can buy Become The Best You on Amazon right now.  If you'd like to know more about the author, I'd absolutely recommend following her on twitter!