When thinking about where to take the kids to eat, I am a huge fan of buffet style restaurants with good quality food and a wide selection of dishes.  We were recently invited to Cosmo Restaurant in Nottingham to try out their 5 star approach to the all you can eat buffet, and it definitely sounded right up our street.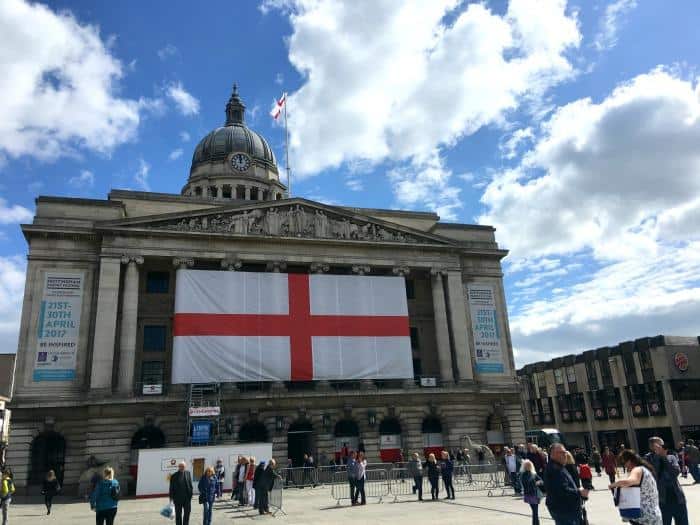 We headed into Nottingham on St George's Day and caught the city in full swing of the celebrations.  We headed up to the restaurant and had a great window seat from the first floor, giving us a lovely view of the parade heading down Derby Road towards the Market Square.
What Food Is Available At Cosmo Restaurant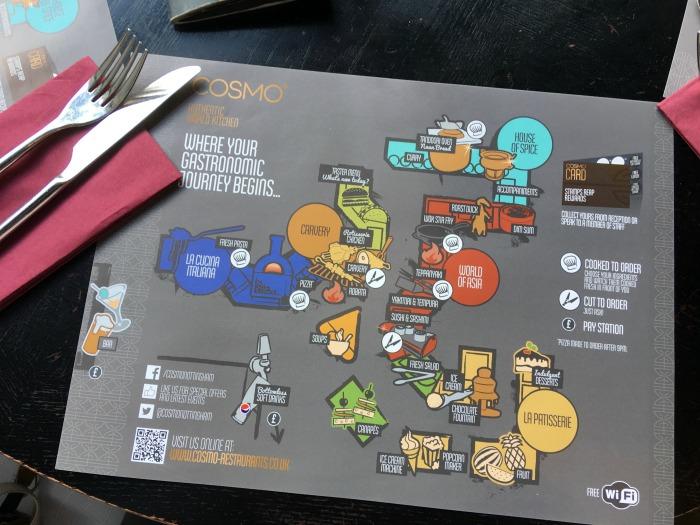 While the children watched the floats, we familiarised ourselves with the layout of the restaurant.  The place mats are so helpful as they give you a map of the food available.  With around 150 dishes to choose from this is so helpful to get you started.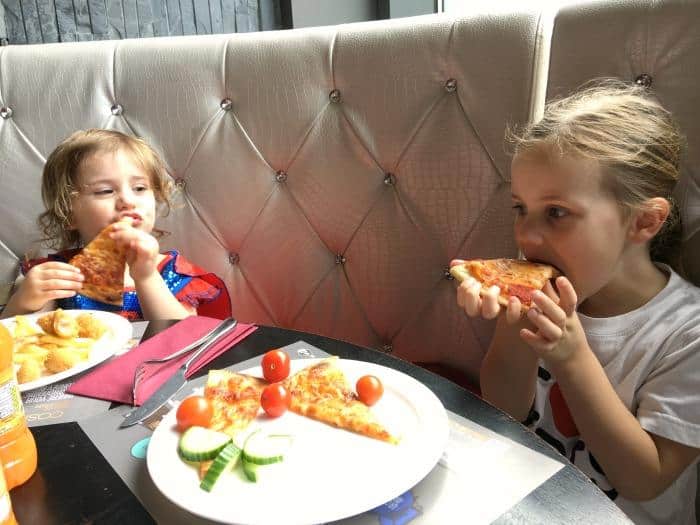 There was a lot of choice for both the adults and the children.  We took them to the pizza counter first, and filled up their plates with familiar foods.  There was also a lovely salad bar, so we could sneak a few of their 5-a-day onto their plates.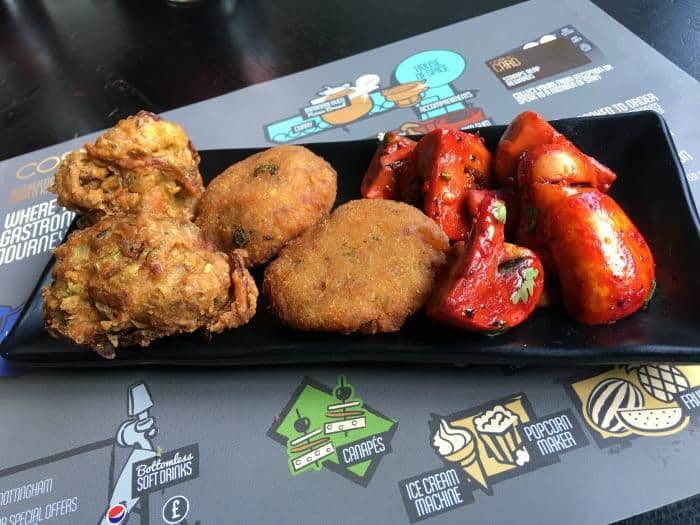 Daddy and I went for some starters first, and I really liked the smaller plates that were available for the first part of the meal.  It really helped us to pace ourselves, and try a wide selection of the food.  The atmosphere was really relaxed in the restaurant and we didn't feel rushed at all.  It all worked really well when it came to taking our time and enjoying a family meal together.
Great Quality and Choice
We were all really impressed with the quality of the food at the restaurant.  Every dish we tried was really well made and tasted lovely.  I really enjoyed the curries in particular, and Daddy filled up on the Chinese food.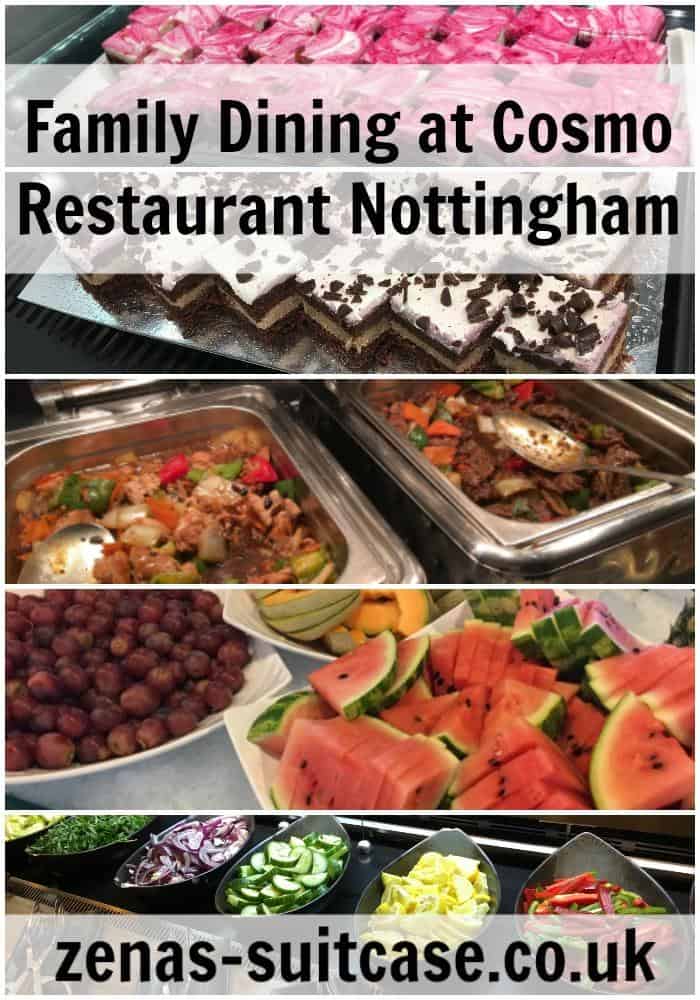 As well as the self service dishes, Cosmo Restaurants also have a number of live cocking stations so you can get freshly cooked teppanyaki or noodles for example.  The food looked great, and it gave a really lively fun feel to the restaurant as well.
Lots of Desserts
I think some buffet restaurants can fall short at the last hurdle, and the dessert offer can be quite limited, but NOT at Cosmo.  They put as much effort into the range of puddings on offer as they do the rest of their menu.  Everyone was really excited about the finale, it was just a question of whether we could fit it in.  They had a great cakes selection including chocolate and my personal favourite carrot cake.  They also had hot puddings available as well as a selection of ice creams.  The girls loved the jelly cups, and it's safe to say they ate quite a few of those.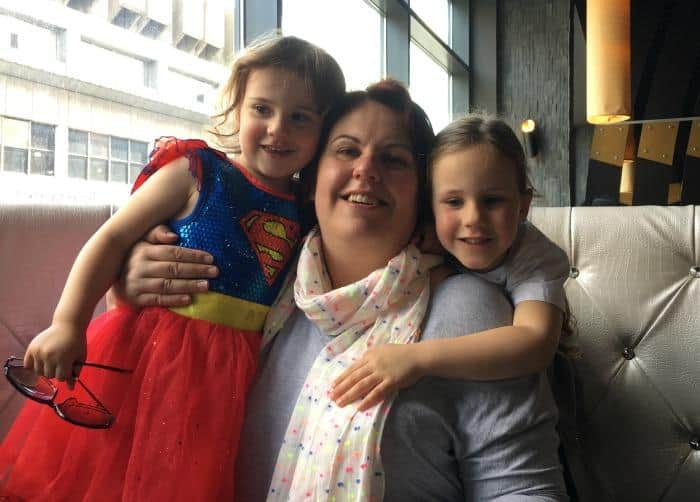 We really enjoyed our experience eating as a family at Cosmo Restaurant Nottingham, and would happily visit there again.  The restaurant has been in the city for two years now and I can't believe it's taken this long for us to visit it.  If you have fussy eaters, or are going out with a group of people who like to eat different things, then Cosmo Restaurant is definitely a great option.
We were provided with a complimentary family meal at Cosmo Restaurant in exchange for this review, but all thoughts and opinions are our own.  Prices for adults start from £8.99 for lunch and £14.99 for dinner.