Rushcliffe Country Park is definitely our favourite place to take the kids near to our home, but it dawned on us today that we hadn't been for sometime.  Last year we would go and visit a couple of times a month in the warmer weather, but we don't seem to have got into the same good habits this year.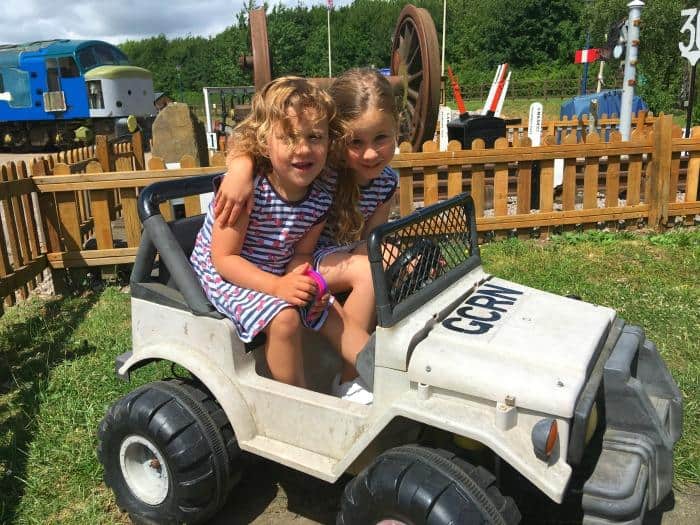 Sundays start early in this house with our first swimming lesson starting at 9am.  Seeing as we are out and about so early it's nice to keep this momentum.  After Sunday lunch we realised we hadn't got a list of chores to tick off so we decided to head to Rushcliffe Country Park for some fresh air  and exercise.
Our first stop was the Great Central Railway.  The kids love to visit here, and I felt so guilty they hadn't been for a while.  We had a play on the swings, but then the girls saw the miniature train pass by on the railway and were keen to make their way towards the station.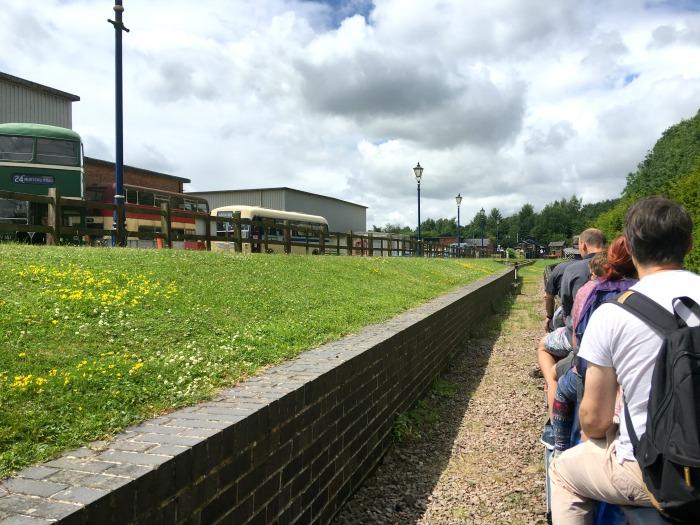 We headed to the ticket office and parted with our £1.60 to take ride on the miniature steam railway.  It's a lovely track with tunnels and well kept gardens and a its a nice thing to do on a Sunday afternoon.  Next stop was the model railway exhibition which the girls found equally fascinating.  They picked up they footstools and made sure they got a good look around the tracks and model villages.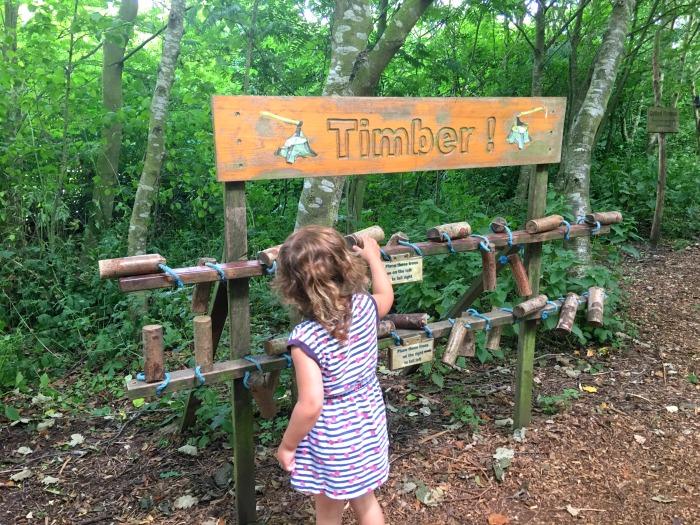 Once we'd prized them away from the exhibitions we headed off to explore what was new in the sensory garden since our last visit.  This is one of my favourite spots in Rushcliffe Country Park because it's so hands on for children.  The girls really enjoyed exploring all the activities, from music making…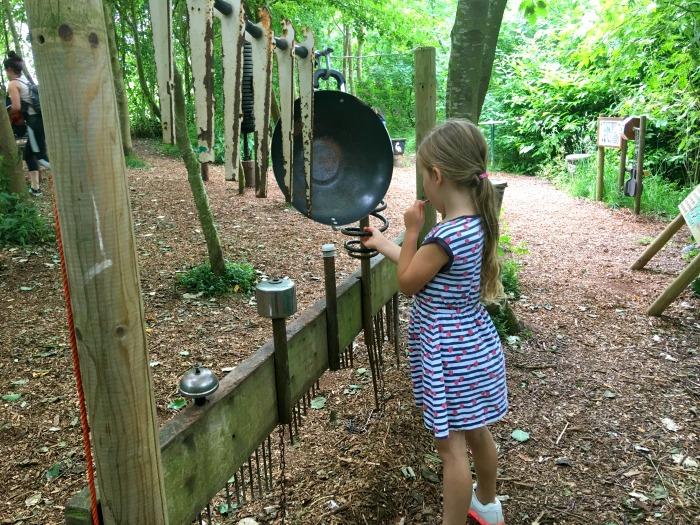 to puzzle solving….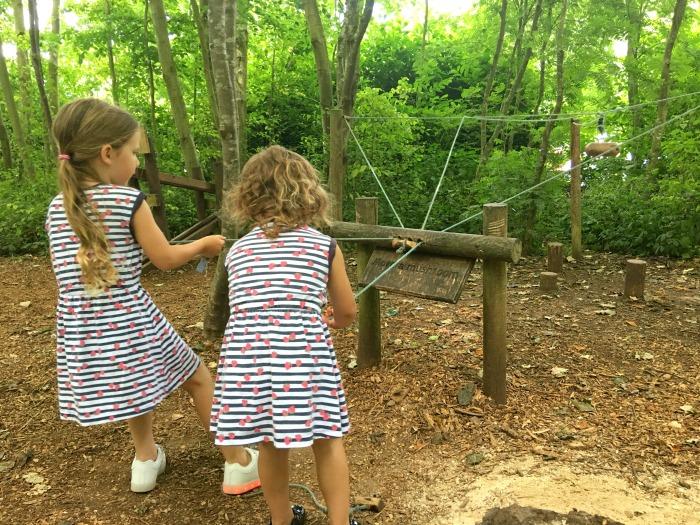 to sensory experiences…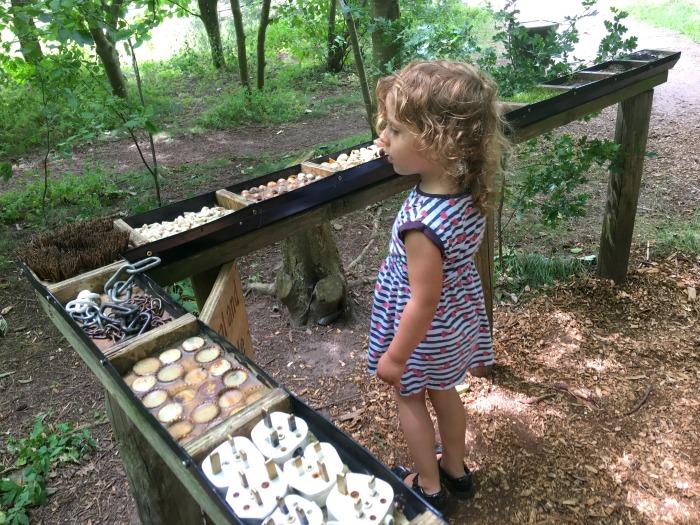 and it's all in a mini forest garden, which makes it all the more magical for them. Once everything had been banged, pulled or touched it was time to head to the large play area for some more traditional outdoor play.  After making our way around more swings and slides, we decided to head home in the hope of beating the rain.  We didn't quite win as it made an appearance as we headed back to the car, but generally speaking it was good timing.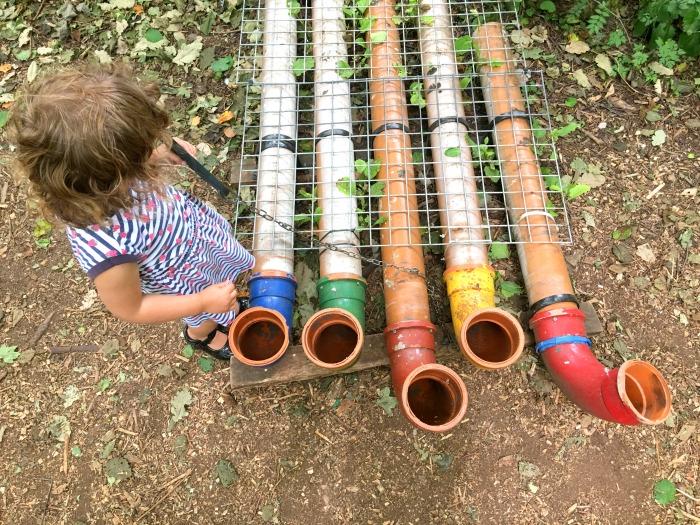 We were feeling pretty smug as parents, as we thought we had worn them both out and bedtime would be a breeze.  Unfortunately, that wasn't quite the case, and they both got their second wind just after dinner.  No matter how active these kids are in the day, these light nights we are having are just far too stimulating for them.