Now, it wasn't that long ago I wrote about Rushcliffe Country  Park, but it definitely needs another mention.  We visited at the weekend to find the children's play area had had a bit of an overhaul.  To be honest, the old park wasn't too bad so I was surprised to see new equipment, sand, astro-turf, seating, the works really.  This was a stark contrast to our visit to Colwick Park the week before where the play area hadn't seen any attention in at least 15 years!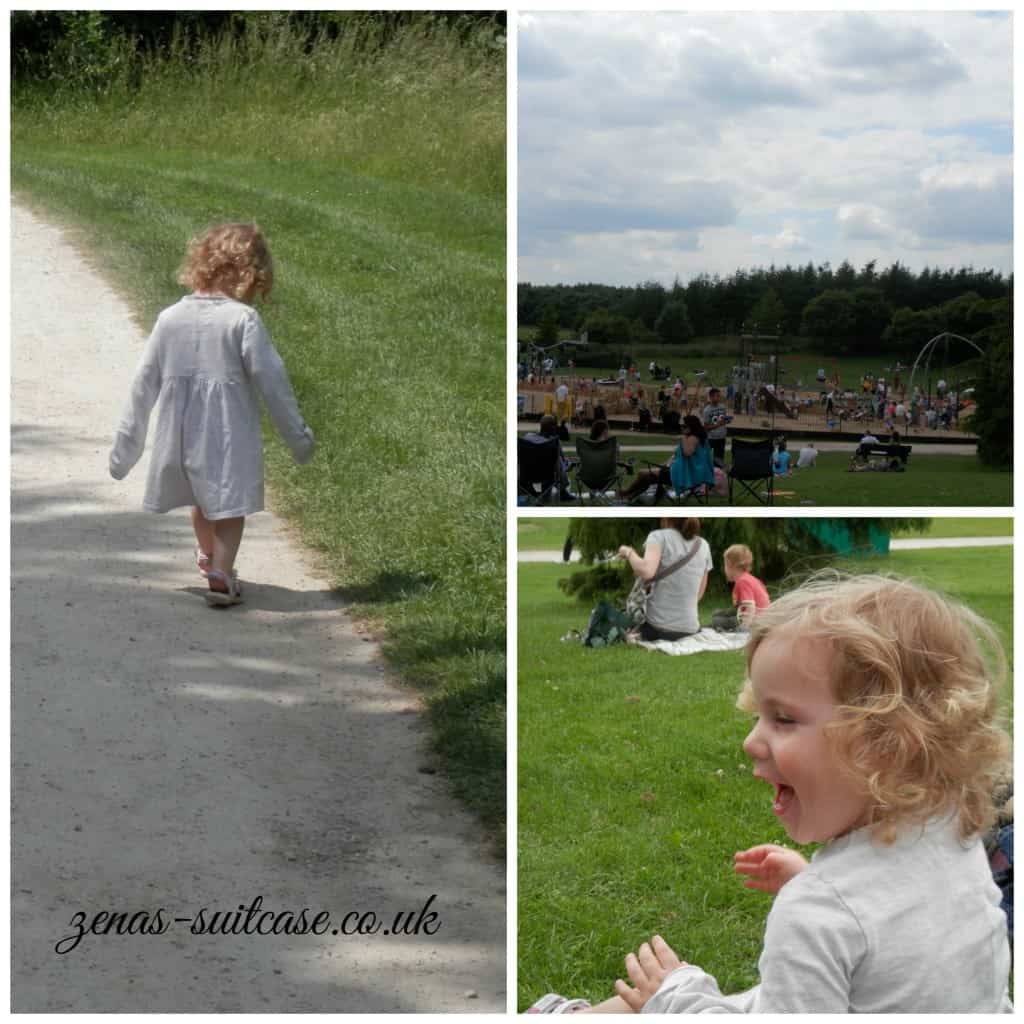 Princess happily wondered down to the play park knowing there would be much sliding at the end of it and didn't demand to many lifts from Daddy on the way.  The park was busy with people enjoying the good weather, having a pic-nic, there was even a birthday party making the most of this lovely open space.  Now we have a summer baby, hopefully we will be able to do that one day!  I've always envied the families who have BBQ's under gazebos for birthdays having December and March born children.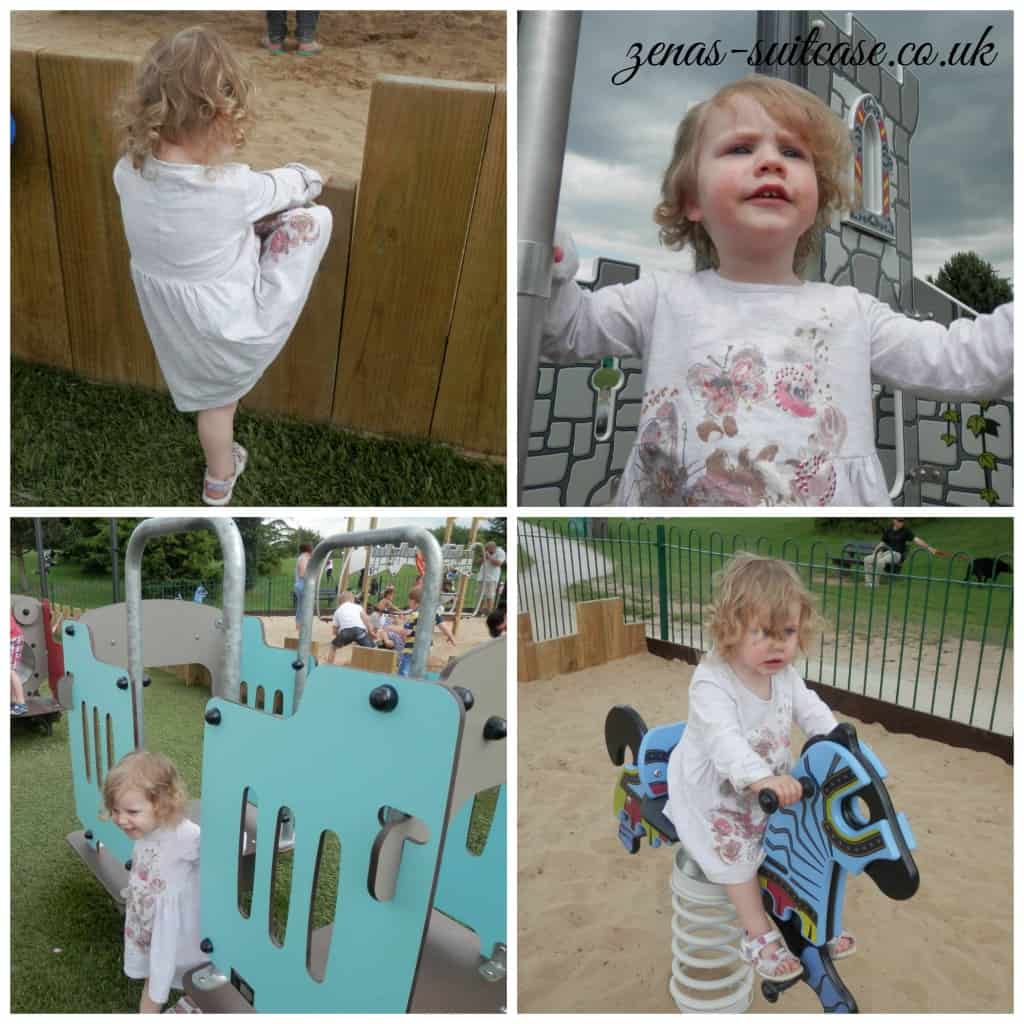 The park's new equipment is based on a Castle theme, but with a nod to the steam railway that runs along beside it.  The new design means there's more benches, much more sand for the children to play in and lots more for the children to do.  Princess really enjoyed exploring the new equipment.  There was lots for her age so she didn't venture near anything that was too big for her.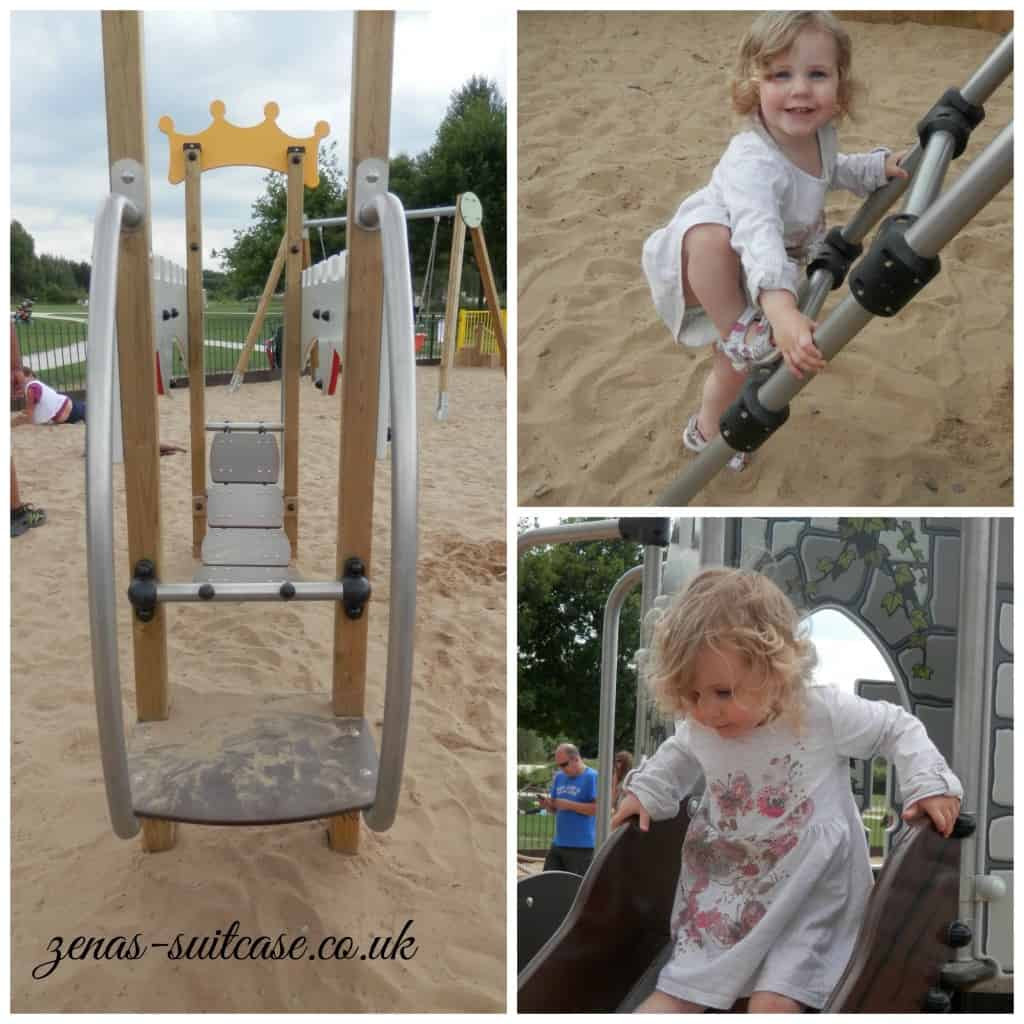 They added a draw bridge which Princess could manage with a little help.  She just needs another few inches to be able to balance on it herself.  She loved the new slide and today she managed to climb up the ladder by herself!  Mummy's hand wasn't to far away in case of a slip but she managed it.  I watched another Mum do exactly the same after us.  We briefly exchanged knowing glances.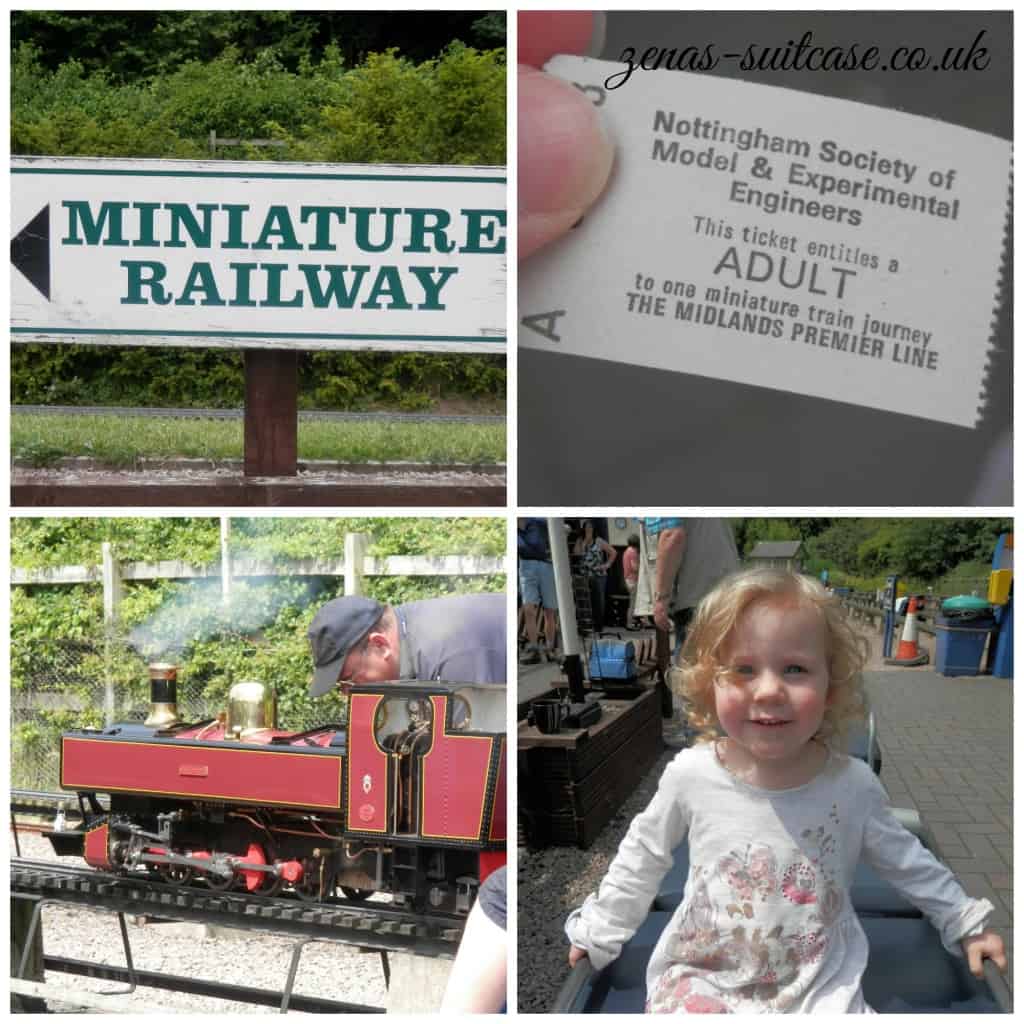 After our visit to the park we went to the Nottingham Heritage Centre, home of the Great Central Railway.  Recently, Princess has decided she likes trains, and I mean REALLY likes trains!  On Steam Days the Miniature Railway is open, and for the princely sum of 50p per adult you can take a ride from Little Ruddington Station. Children are 30p and under 3's go free!  Princess loves it so we have a few goes before we leave.
They also have old buses and engines for the children (and adults) to get on board and have a look round.  Princess love the old Black Steam Train that's parked up.  It's all incredibly nostalgic.  Even the on site cafe is a step back in time serving reasonably priced chip cobs and cans of pop.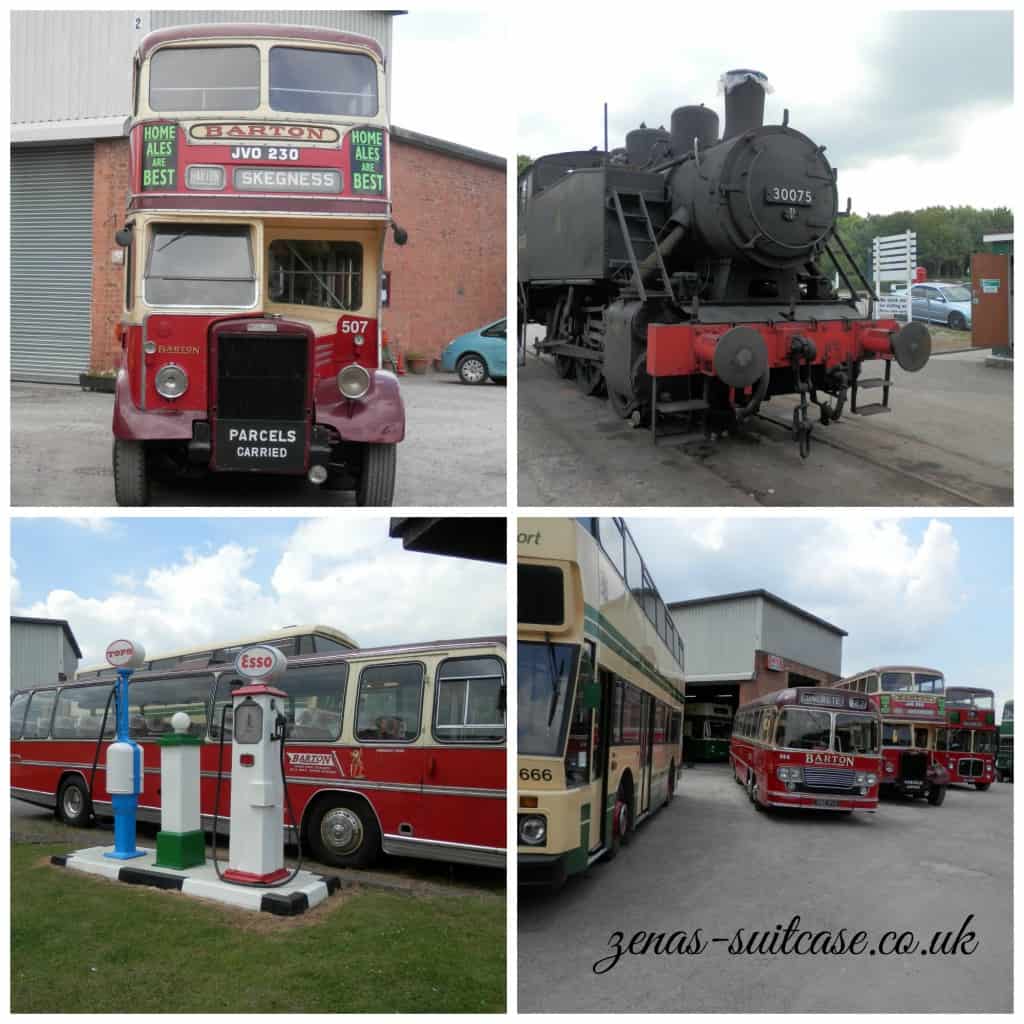 Princess also loves a visit to the model railways.  These include a Thomas The Tank Engine model.  The detail on all the sets are incredible and Princess stands and watches them for ages.  I don't see many little girls wondering round when we visit, which is a shame really as it really is enjoyable for all the family.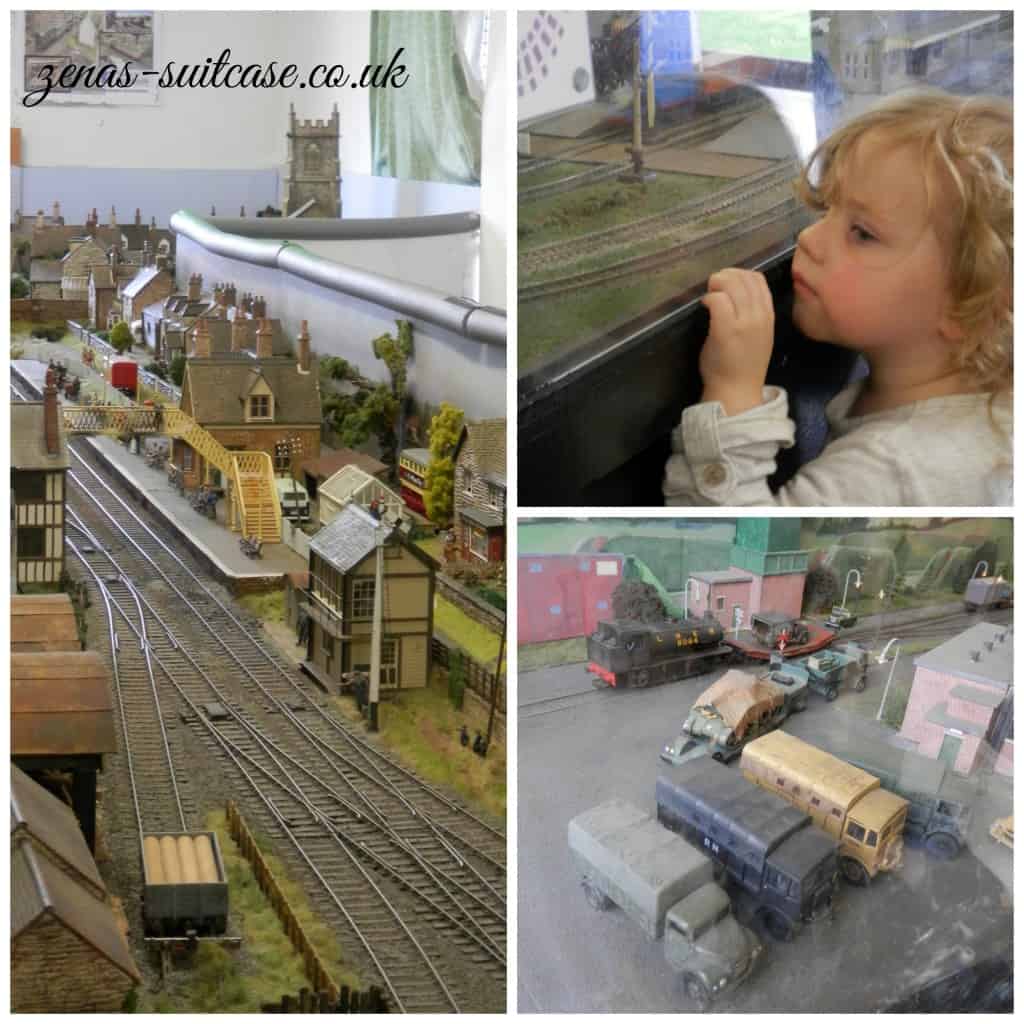 I've never known a little girl be so taken with things mechanical.  We have since discovered the Thomas The Tank Engine series on out cable service, and slowly but surely we are working our way through them in between episodes of Chuggington.  Apparently, you can't catch Coco!
Here's a little glimpse of what Princess finds so fascinating
On Steam Days, you can ride the Steam Train down to Loughborough for £10 per adult, under 5's go free.  We are planning on taking Princess soon to see if she enjoys it as much as she enjoys the miniature versions of her new love.  The great thing about the centre is you only pay the £10 if you go on the Steam Engine, but if you just want to go and enjoy the smaller activities it's pay as you go and donations are very welcome.