This weekend, we finally made it out for some proper fresh air.  OK, it took us until 3pm to leave the house but we do have a two week old baby at home, so I thought this was pretty good going to be fair.
Colwick Park isn't far from our house, probably a mile as the crow flies but I can't remember the last time I went there.  It doesn't feature in our local geography anymore, as we have quite a bit of open space a lot nearer.  I remembered there being a children's play area that would be suitable for Princess, and with the huge lakes there we would be able to do a bit of duck feeding too.
I had a little nostalgia going on as the play area was the first park I took my son to when he started walking around 15 years ago.  Yes, that's right, 15 years ago!  We had always really enjoyed visiting the park, but when we turned up this time I was so disappointed.  The park hadn't been touched in years, at least 15.  It was still the same play equipment my son had used, so to say it was tired and broken was an understatement.  Come on Nottingham City Council, I think this park needs a bit more love.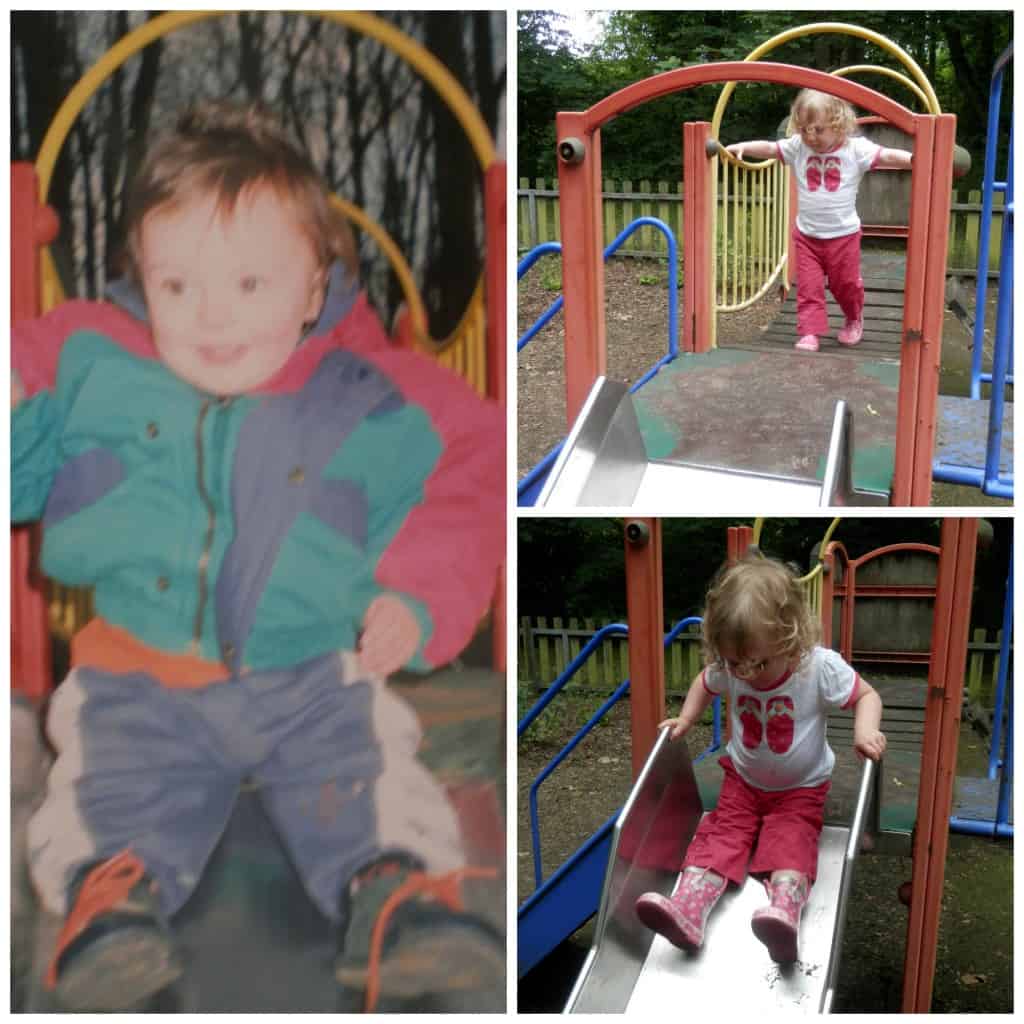 We soon left the weeds and green algae covered equipment in search of ducks having everything crossed there wasn't going to be further disappointment as we ventured further down the path.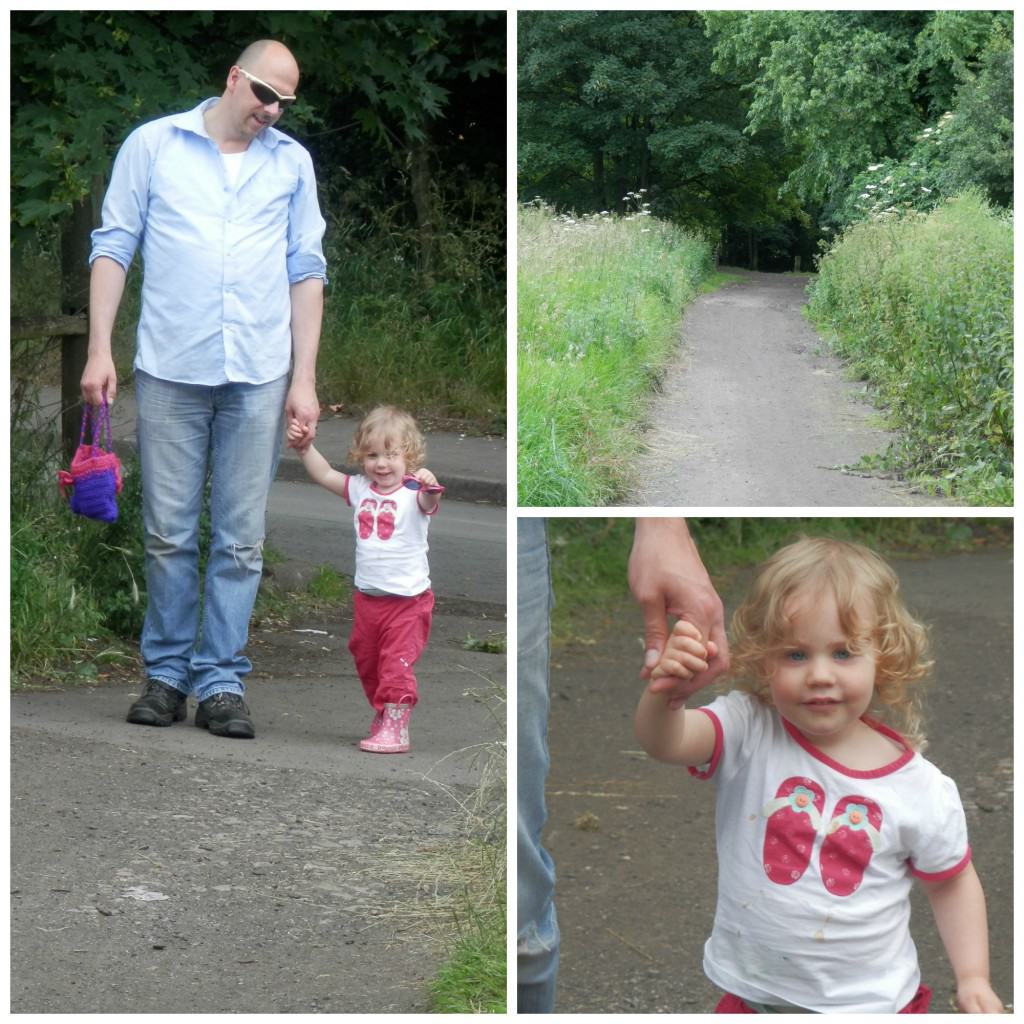 We followed the path down to the lakes, with Princess running of in search of puddles.  The closest she found was a patch of mud, which made for some good squelching but wasn't entirely what we'd had in mind.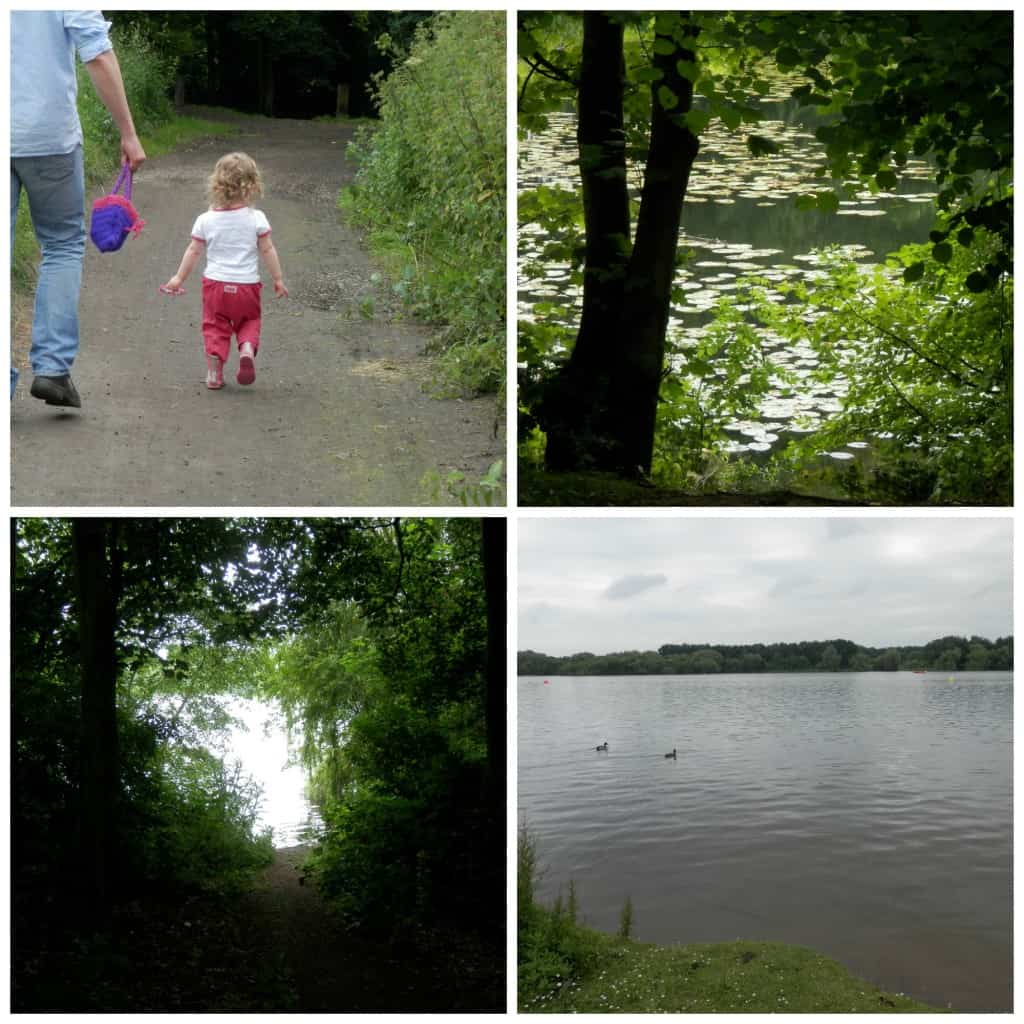 As the path revealed the first lake and lush green open space I was relieved to see the park itself was still well loved and looked after.  There were walkers, joggers, fisherman and people enjoying water activities on the lake.  But we were duck hunters armed with stale bread.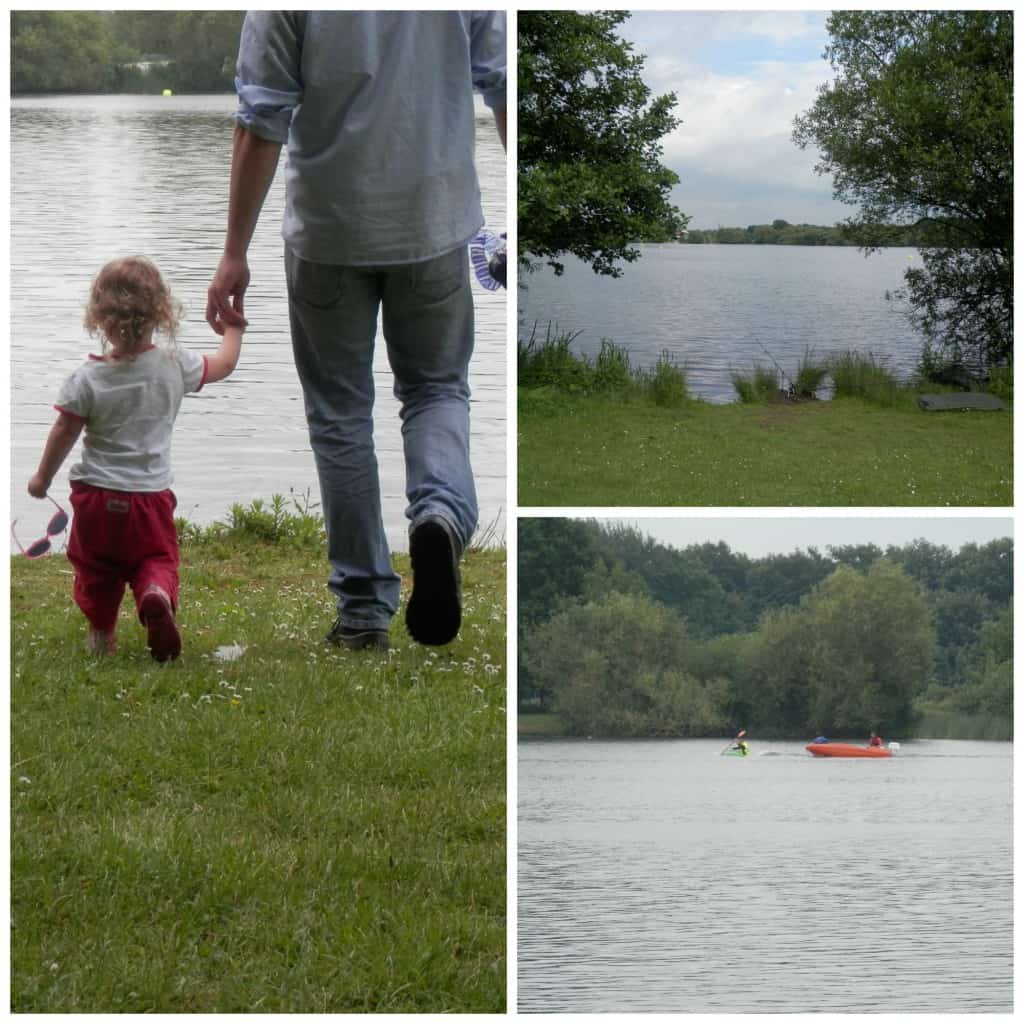 Keeping Princess walking is often a challenge for Daddy, as she loves the view from in his arms, so some tactical  manoeuvres are required to keep her and her muddy wellies on the ground.
Once we'ed found the ducks, she gets right into tearing them off little chunks of bread and launching them into the lake.  The ducks seem pretty happy too.  Daddy, of course, is keeping Princess well under control in case she follows the bread with one of her over enthusiastic throws into the water.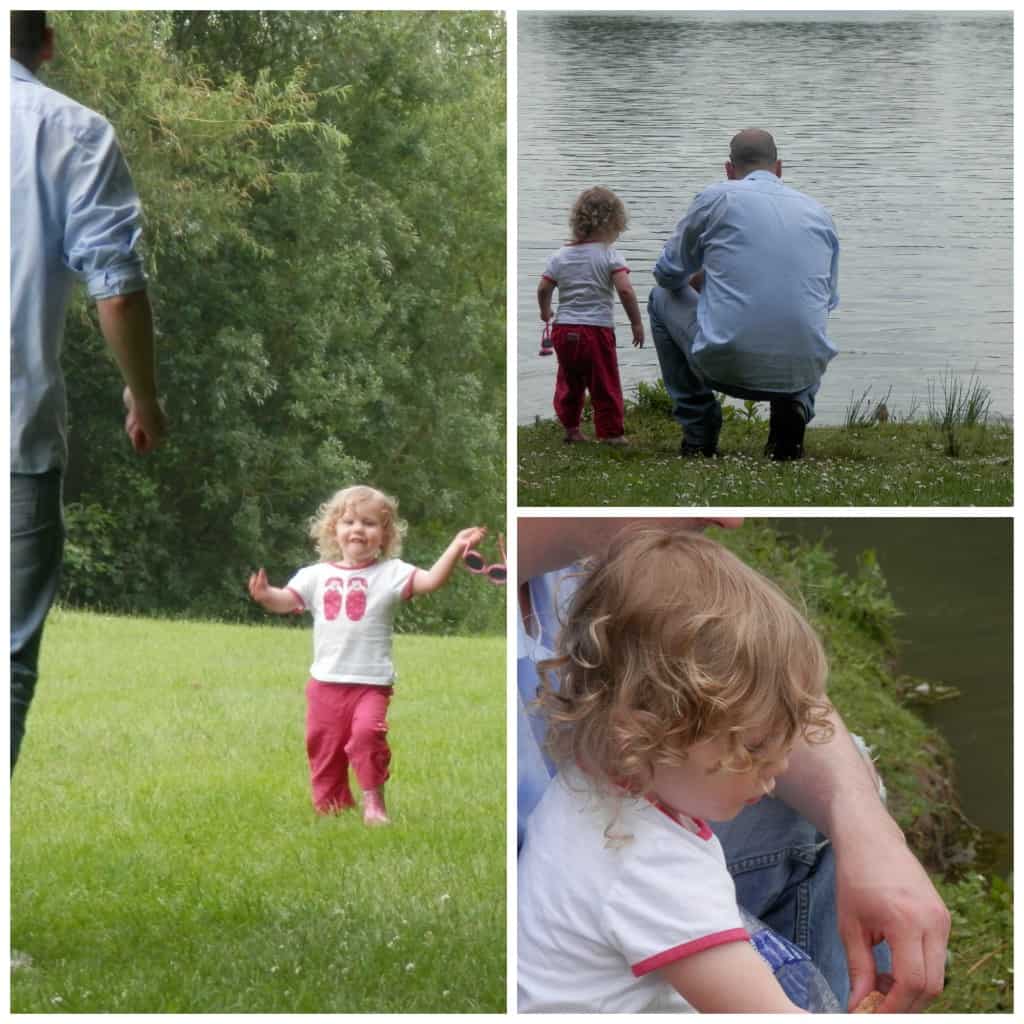 Before leaving Colwick Park, we took in a bit more nature.  Our daughter, despite her Princess tendencies, loves bugs and spiders as well as animals and birds.  It was a spiders web that engrossed her on the park bench, and she loved the tiny caterpillar we found on the path.  We also found the cutest little chicks, coots I think they are.  They were so tiny my little point and shoot didn't do them much justice I'm afraid.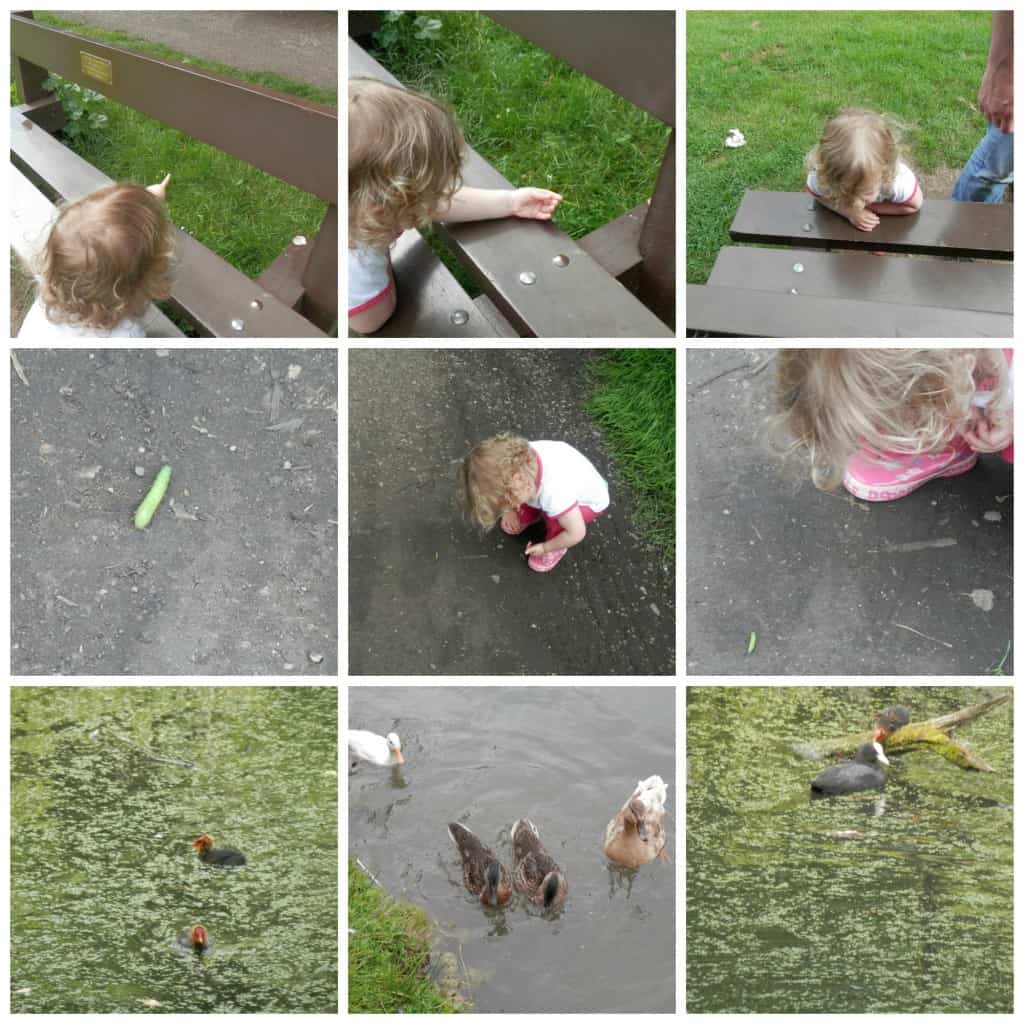 This week I'm catching up with some of my favourite linky's which I've missed for a good few weeks.  Sadly, my pregnancy completely compromised my ability to write a coherent blog post as well as  leaving me pretty immobile.  I'm so pleased were starting to get out and about again and to share our little adventures with you.  I hope you had some good adventures this weekend!