With so many people looking for nice places to walk and parks to visit as the second lockdown begins, I thought it would be useful to share a list of all the parks in Nottingham and Nottinghamshire you can visit at the moment.  The good news about this lockdown is that we can leave our homes for exercise.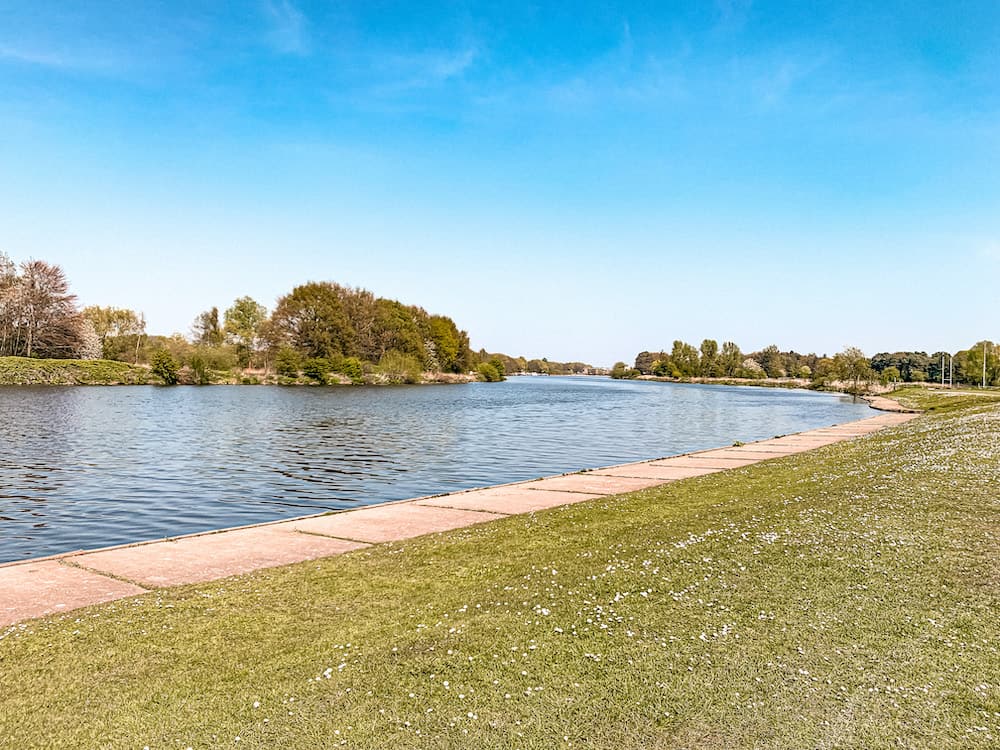 Getting out into nature for fresh air and exercise has so many benefits right now.  The weather might not be warm, but blue sky days in autumn and winter are perfect for walking, and if you have kids, the promise of jumping in muddy puddles is something that can't be missed.
Clumber Park, Nottinghamshire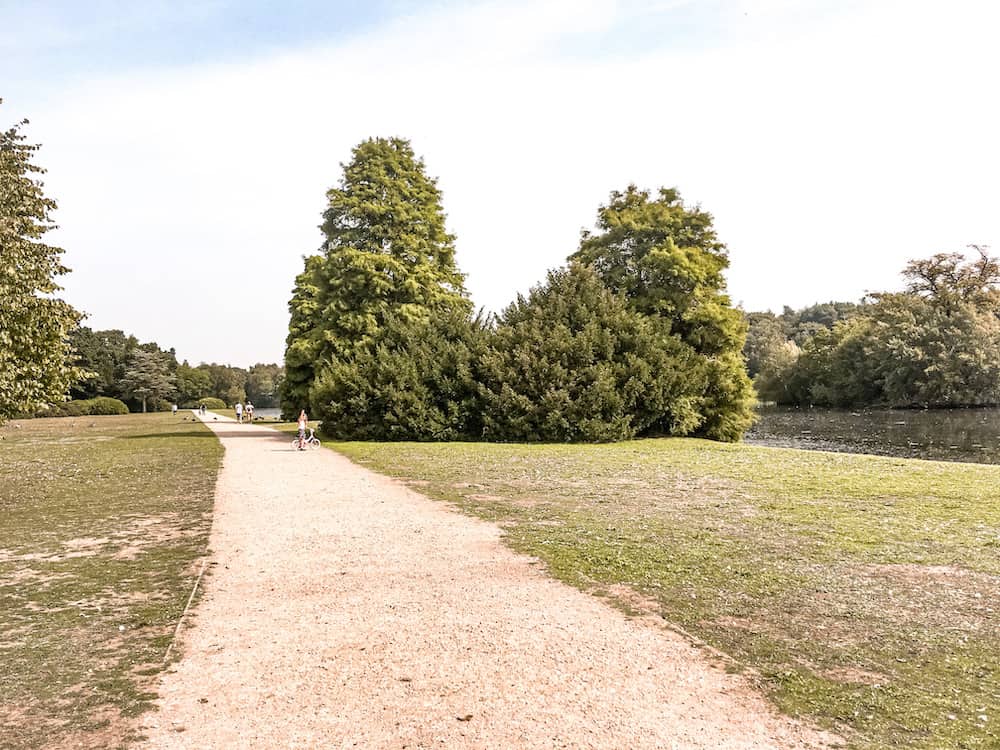 It really was fabulous news when the National Trust announced they were able to keep their parks and gardens open during the latest lockdown.  Clumber Park has over 3,800 acres of parkland to discover so there's plenty of space for social distancing.  Visiting the park is free for National Trust Members.  There is a small fee for non-members.  Adults tickets are £5, children are £2.50 and a family ticket is £12.50.
Booking in advanced is advised to avoid disappointment, and a timed entry system is currently in place to manage numbers visiting the park safely.
Visit the Clumber Park website for more information.
Rufford Abbey Country Park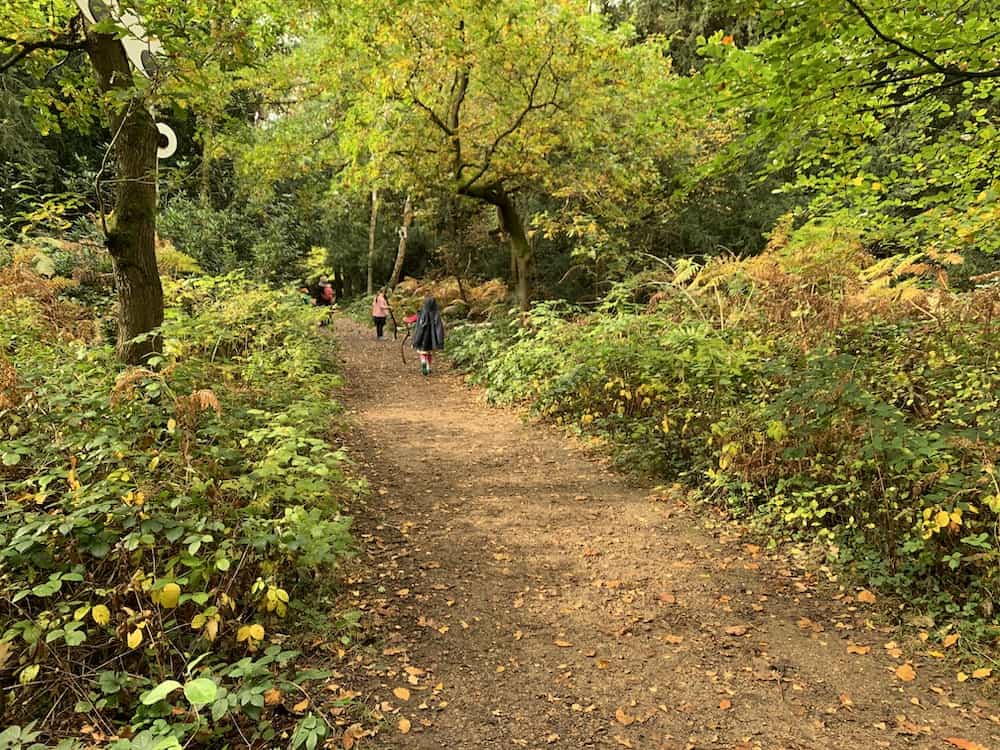 We recently visited Rufford Abbey Country park, which you can read all about here in our 'things to do in Nottinghamshire' post.  The indoor areas will be closed from 5th November, but visitors can still explore the grounds and the Adventure Play area remains open, but with reduced capacity.  Parking costs £4 and the park will be open between 10am and 4pm daily.  There will be reduced car parking spaces to manage numbers visiting Rufford, so arrive early on popular days to avoid disappointment.
For more information visit the Rufford Abbey Country Park website.
Rushcliffe Country Park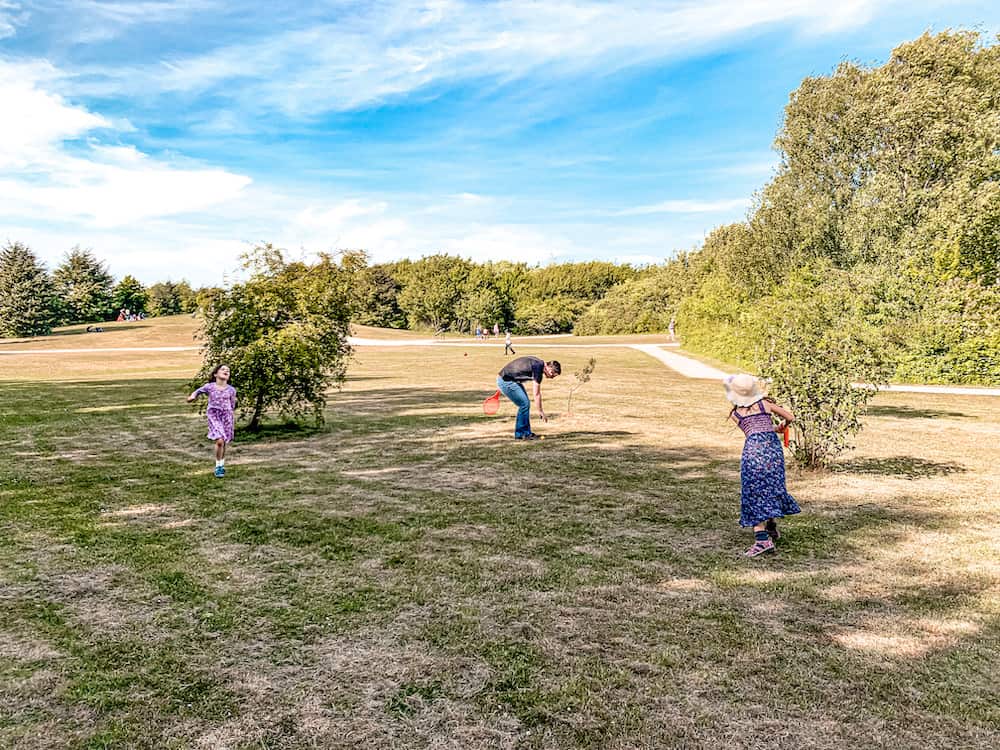 Rushcliffe Country park is one of our favourite places to go for a family walk in Nottinghamshire.  There are over 8 kilometres of footpaths around the park so it's perfect for walking and cycling.  It also has a fantastic play area and skatepark.  There's also an outdoor gym.  The toilets are open daily until 6pm. Parking is just £1 for the day, so it's a really low cost park to visit too.
For more information about visit the Rushcliffe Country Park website.
Bestwood Country Park
I love Bestwood Country Park because of the variety of beautiful landscape and wildlife that lives here.  It also provides a glimpse into Nottinghamshire's industrial heritage, as it was once home to one of the busiest coal mines in the UK.  The 650 acres of parkland are free to visit and the car park is also free to use.  If you are looking for nice places to walk near me in North Nottinghamshire this is one of the best to visit.
Highfields Park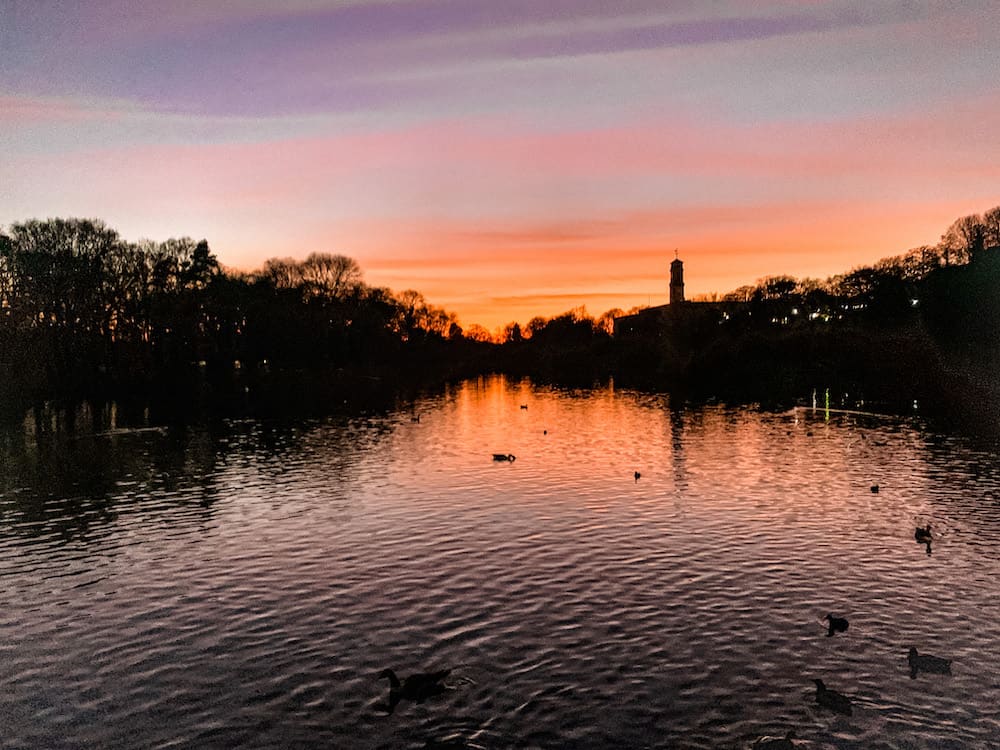 Not to be confused with Nottingham University Park, Highfields Park is one of the smaller parks in Nottinghamshire, covering 21 hectares. We've enjoyed lots of family walks here over the years as there's a lovely play area near by and it often goes hand in hand with a visit to Lakeside Arts which is unfortunately closed from 5th November.  The park is free to visit but parking is limited.
For more information about Highfields Park visit the website.
Colwick Country Park
Colwick Country Park is a fantastic open space on the edge of Nottingham City with 2 lakes, a marina and a children's play area.  Largely flat it's accessible for a variety of users who can enjoy its varied wildlife and designated walks. It's free to park here, but there is a a barrier charge of £2 for those wanting to park past the fishing lodge.
Sherwood Forest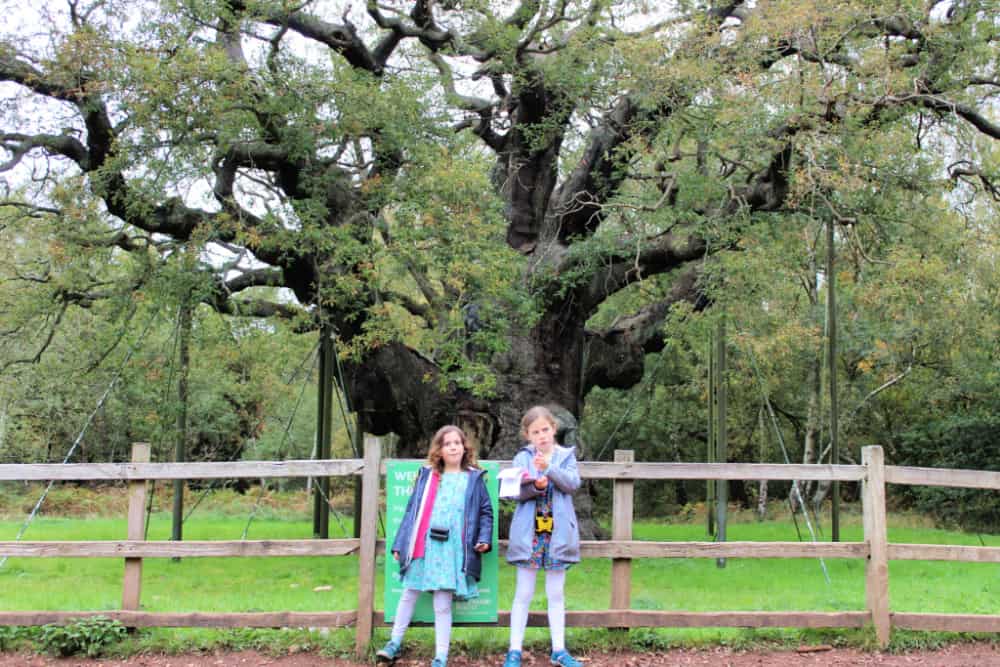 This is another wonderful outdoor space we visited recently and can highly recommend visiting if you've not been for a while.  Being home to the famous Major Oak and steeped in the legend of Robin Hood it's a fun place for kids to visit, but is also great for family walks and supervised dogs. Parking is just £4 (free for RSPB members) and there are contactless pay stations as well as plenty of hand sanitiser at the machines to use.
For more information about visiting Sherwood Forest and to download the walking trails, visit here.
Cotgrave Country Park
Cotgrave Country Park is a place we've yet to visit but it's very much on our list of parks in Nottingham to visit.  The 200 acre park was once a local colliery, but has been transformed into a landscaped park with woodland, wetlands and lakes. There are 5 kilometres of surfaced paths as well as additional grass trails perfect for walking, cycling and horse riding.
For more information and to plan your visit Cotgrave Country Park website.
Skylarks Nature Reserve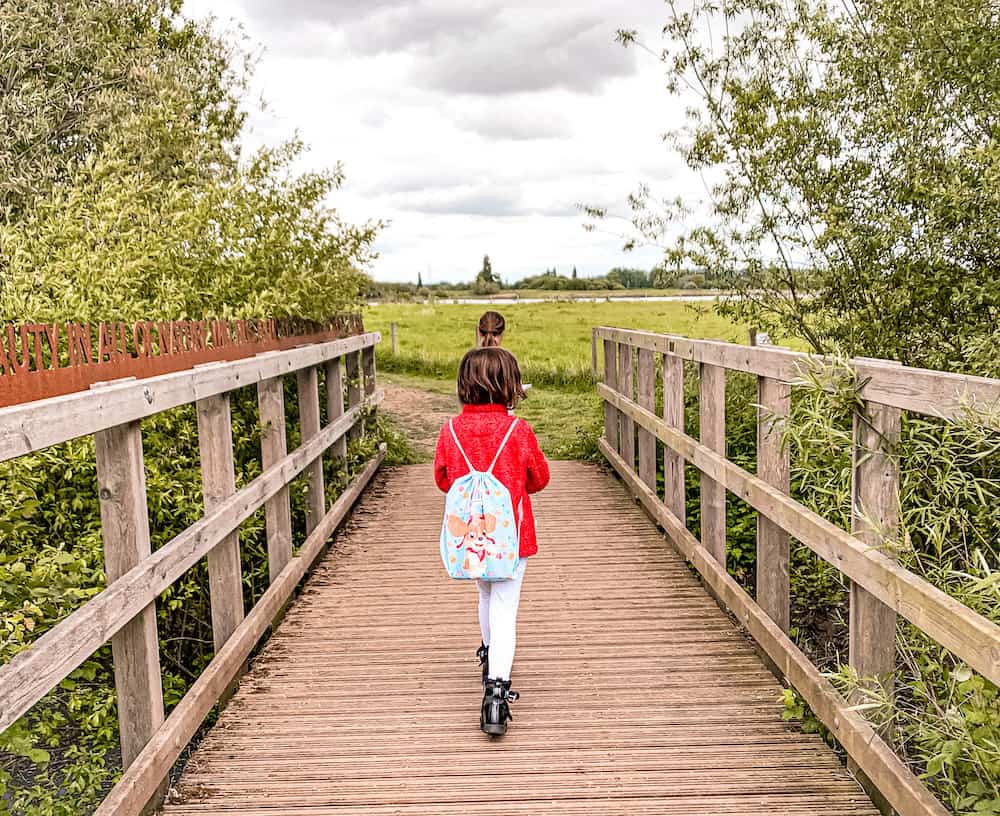 When home schooling got too much for us, Skylarks was our go to school outing.  Indie and Brook enjoyed seeing the birds and hunting for insects during our visits.  We also took our own nature scavenger hunt, which was lots of fun.  This nature reserve was once a gravel pit, so it has lots of accessible footpaths and is largely flat.  It was created in 1982 with the purpose of being wheelchair friendly which makes it a wonderful place for all to enjoy.
Parking is free, but limited.  For more information about Skylarks Nature Reserve, click here.
Holme Pierrepont Country Park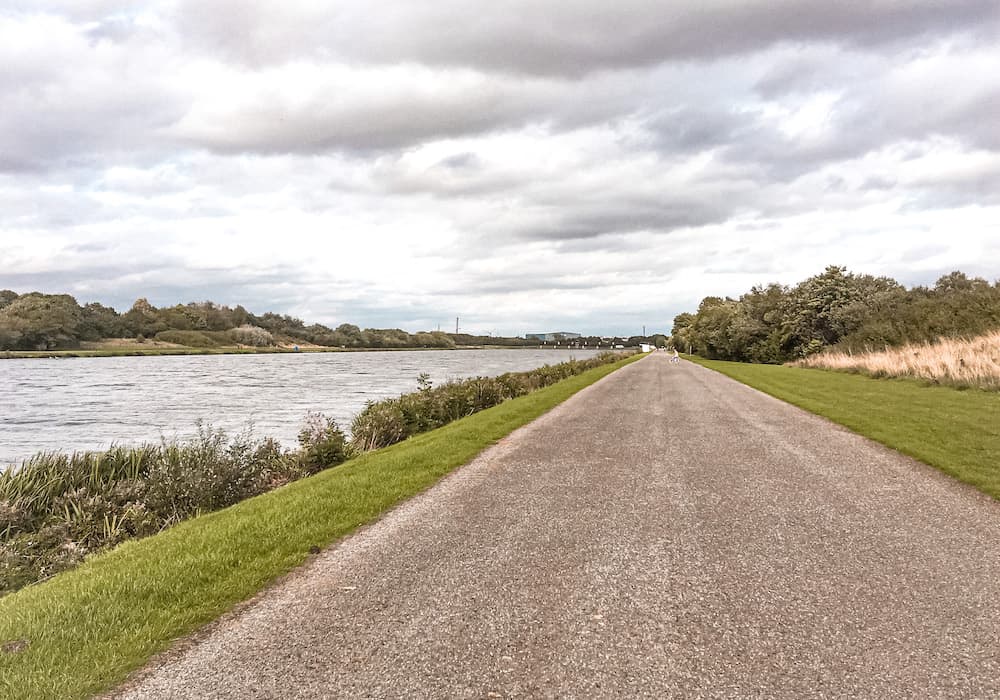 Whilst the facilities at Holme Pierrepont Country Park like Skyrail and Lagoon Wipeout will be closed from 5th November I'm so pleased we can still enjoy this outdoor space.  It's perfect for walks and family bike rides, especially around the rowing lake.  My kids particularly enjoy freewheeling down the hills on their bikes.  They love this activity and it's a great way to encourage them to enjoy longer family bike rides.
Wollaton Park and Gardens
Another favourite park of ours is Wollaton Park, and we're delighted it's going to be open this month.  It's also fantastic news that the play areas remain open to.  What makes Wollaton Park so special is not only the 500 acres of open space but the 90 red and 120 fallow deer that live here.   It's a wonderful place to enjoy wildlife, walking and even take up a new activity like geocaching, as there's around 30 hidden locations within the park.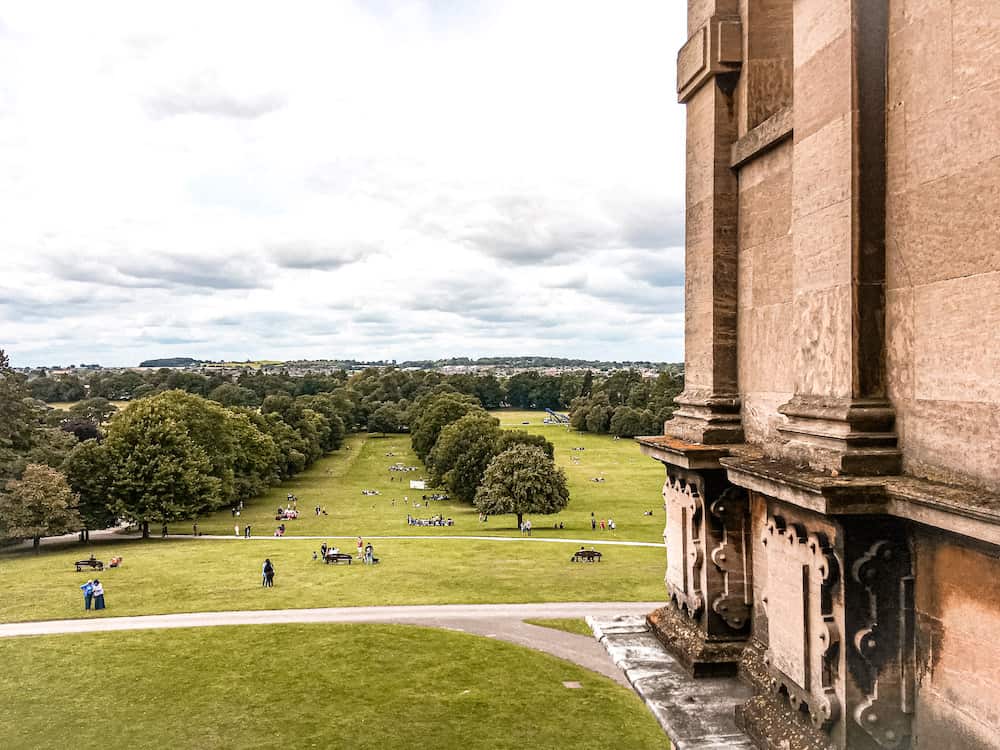 I really hope this list of parks in Nottingham and Nottinghamshire has given you lots of inspiration to get outdoors during the latest restrictions and beyond.  Exercise, fresh air and being in nature really can improve your mental and physical well being especially in these uncertain times.
If you plan to visit any of these parks please do visit their websites for the latest information around opening times, parking and pre-booking.  Please also adhere to the latest government guidelines to keep yourself, your family and the wider community safe during the pandemic.
If you found this list of parks in Nottingham and Nottinghamshire helpful, we'd be delighted if you'd share it with your friends and followers.