We took another trip to our favourite park this weekend with the Grandparents for Princess to enjoy yet more rides on the miniature railway.  We took a slightly different path this visit and discovered a sensory garden we didn't know existed.  After reading Kate Fever's guest post on tips for taking photographs this seemed like the perfect place to put some of them into practise.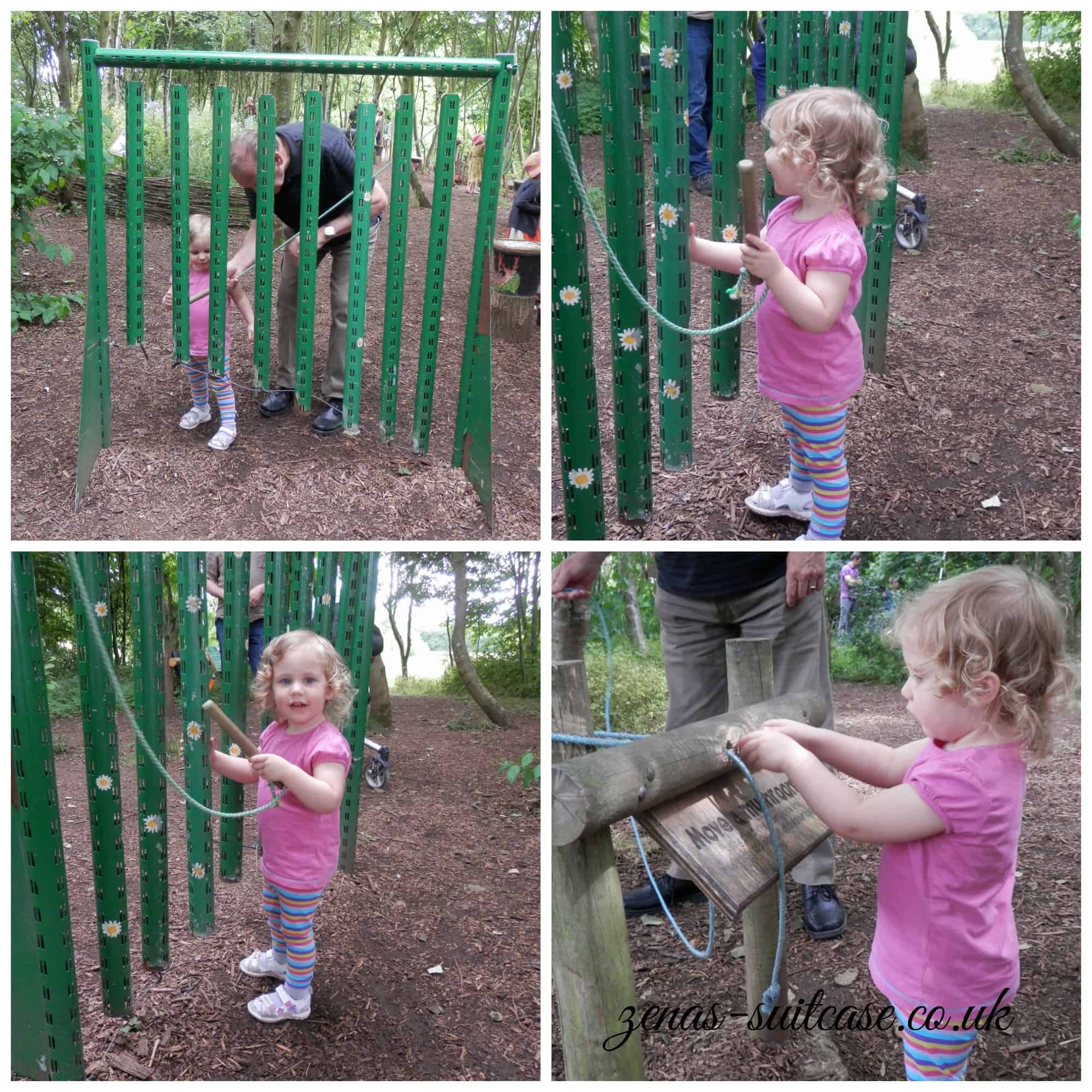 Princess loved this garden.  It was filled with musical instruments so she could make lots of noise! There were also activities to help with co-ordination which she had a go at, but a little more practise was needed I think!  It was all tucked away amongst the trees so you could call it a secret garden too!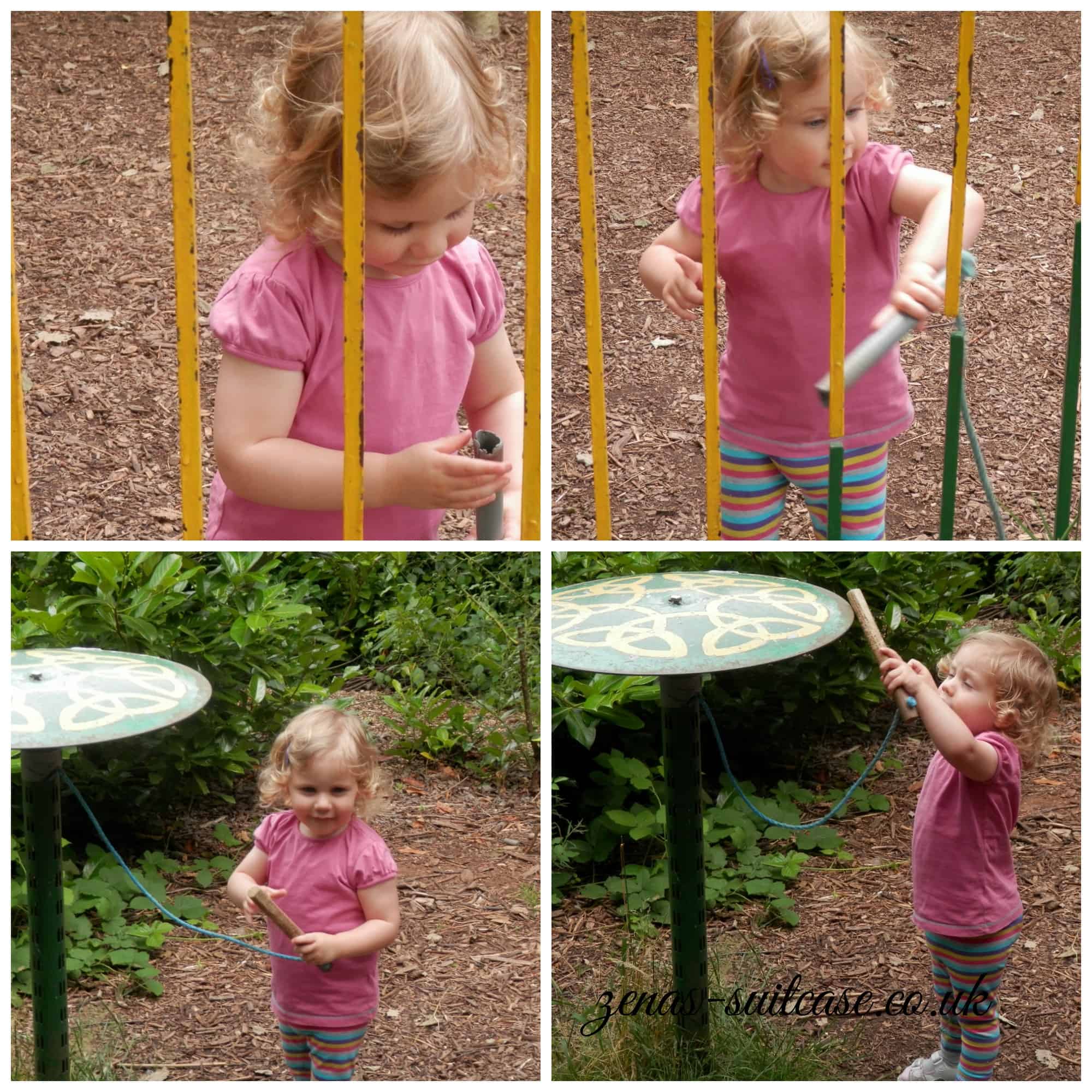 There was such a lot for her to explore, she ran from one activity to the next.  I was having a bit of trouble keeping up with her for some shots.  I've ended up with a lot of pictures of the back of her head!  Keeping ahead of her these days is a challenge as she does like her 'running'.  I strongly resisted the urge to say 'Look at me and say CHEESE!' to avoid that forced smile effect Kate talks about.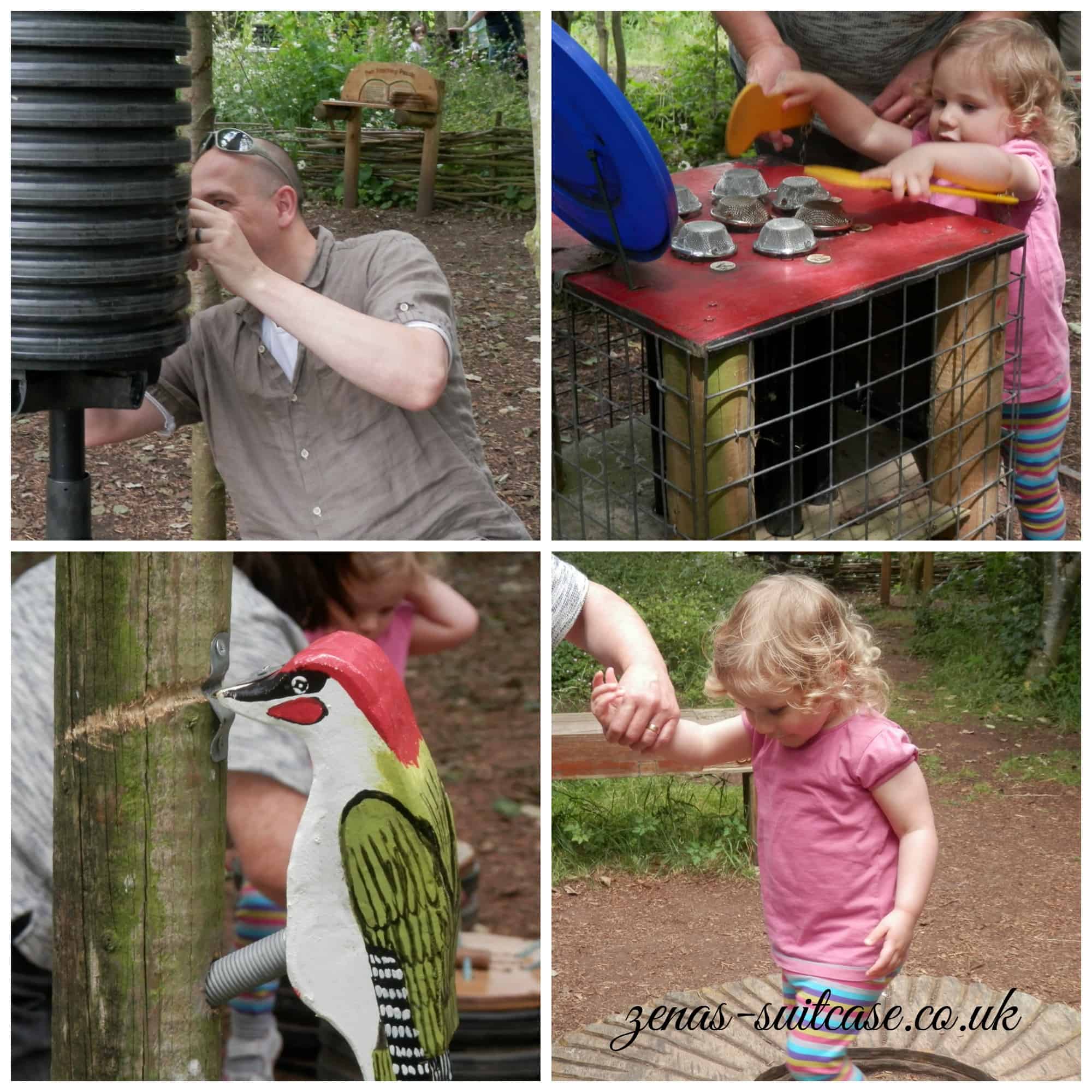 Daddy had a go with the periscope, sadly I missed the shot of him falling over!  It took us all a while to work out what to do with the woodpeckers.  There was a circle of them and in the middle a set of ropes for you to pull.  Pulling a rope made a woodpecker peck! Such a cute idea!
I cannot believe we missed this garden.  It was amazing, and a lovely place for the family to enjoy exploring together.  Do you have anything like this where you live?