Disclosure: Outfits gifted by Frugi & post contains affiliate links
Planning a day out has taken on a whole new dimension since COVID 19, hasn't it?  We were desperate for a change of scenery so decided to head to Sherwood Pines Forest Park for our first outdoor family adventure since the lockdown.
We've lived our whole life in less than a 5 mile radius for several months now as we have wanted to adhere to the government guidelines around social distancing and non essential travel.  It has taken us a few weeks to feel comfortable to travel a little further a field, but this particular weekend we were feeling at the end of our tether.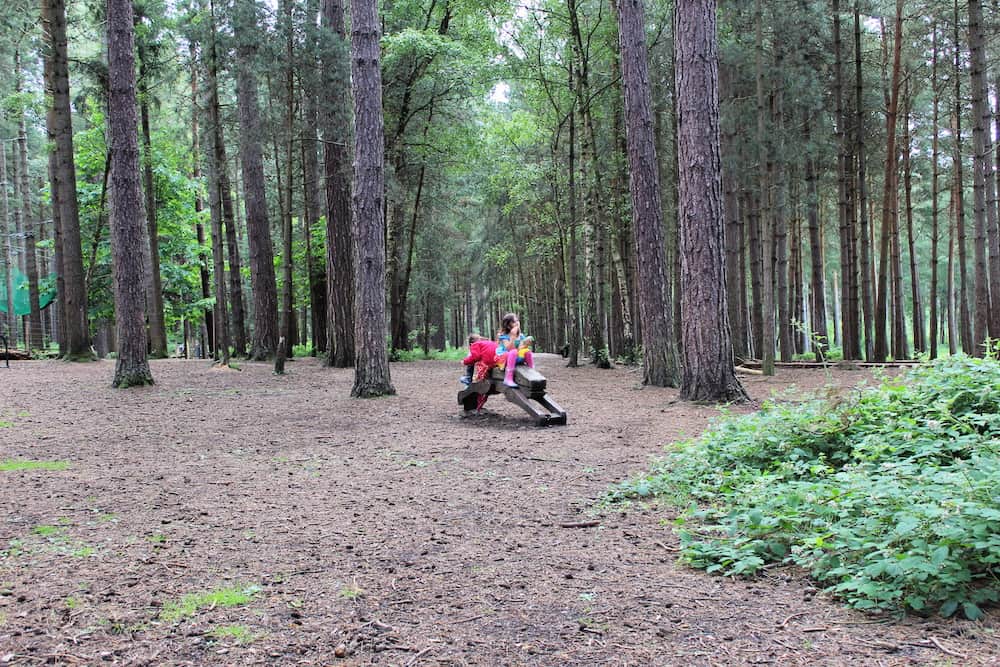 We have visited Sherwood Pines Forest Park before, but it was a very long time ago.  They have a Gruffalo trail there as well as 2 walking and 3 bicycle trails.  We headed over to Sherwood Pines Forest Park early to try and beat the crowds.  It is about a 30 minute drive from Nottingham and we arrived at 11am.
Car Park
There is plenty of car parking at Sherwood Pines and they are using a number plate recognition system now.   It's £2 for one hour, £4 for 2 hours or £6 for all day to park.  You pay at the machines when you leave.  You will need your number plate details to put into the machine, so if like us you struggle to remember them, take a photo of your car when you arrive.
What is open at Sherwood Pines?
Even though a few of the outdoor activities are closed at Sherwood Pines, there's still plenty for families to do.  The cycle shop is open if you want to hire bikes, but of course you can take your own.  Bike hire for a family of four is £35 per hour.
The kiosk is open for drinks and snacks.  When we arrived the queues were very short, but by the time we left they were getting longer.  Social distancing measures were in place for customers which was good news.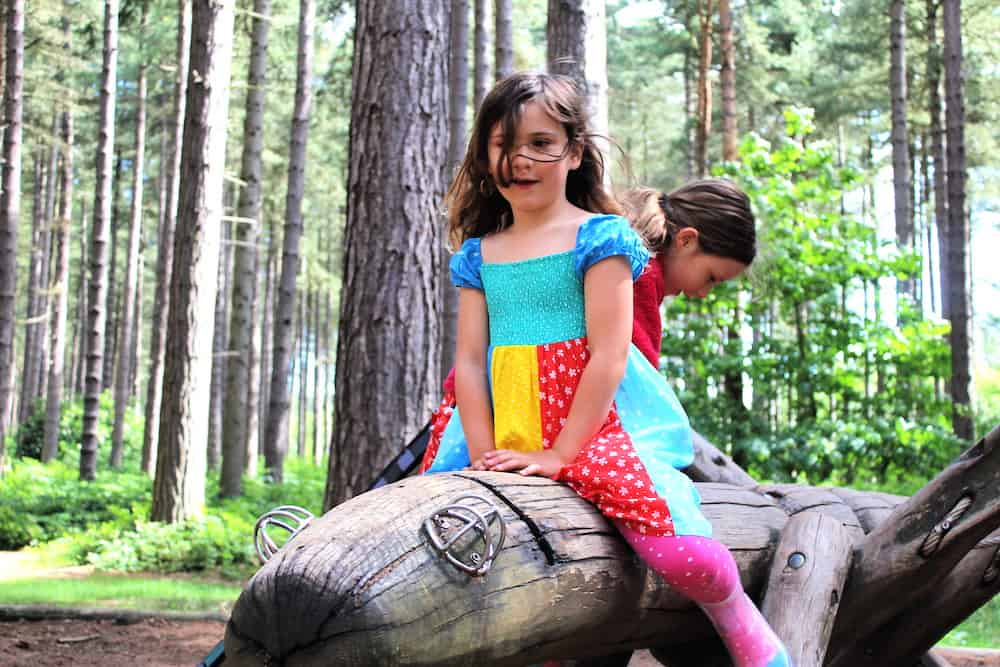 We were also able to access the picnic areas and seating during our visit.  The toilets were open and a one way system was in place to help keep visitors safe.  They have plenty of toilets at Sherwood Pines and we didn't have to queue to use them during our visit.
Unfortunately, the main play areas were closed as well as Go Ape and and Forest Segway.  There are still a few things the kids can climb on if you are happy to let them.  I know Brook and Indie love climbing and it's had to keep them out of trees at the moment.  We take wipes and hand sanitiser with us so they can clean their hands regularly so they can still enjoy this aspect of being outdoors.  Since our visit the play areas may have been reopened.
The Gruffalo Trail
We picked Sherwood Pines because of the Gruffalo Orienteering Course.  We had a feeling that it might motivate Brook and Indie to enjoying a family walk.  Seeing them charge between the tall pine trees together in search of adventure and the characters from their favourite book bought the biggest smile to my face after all the restrictions we've faced recently.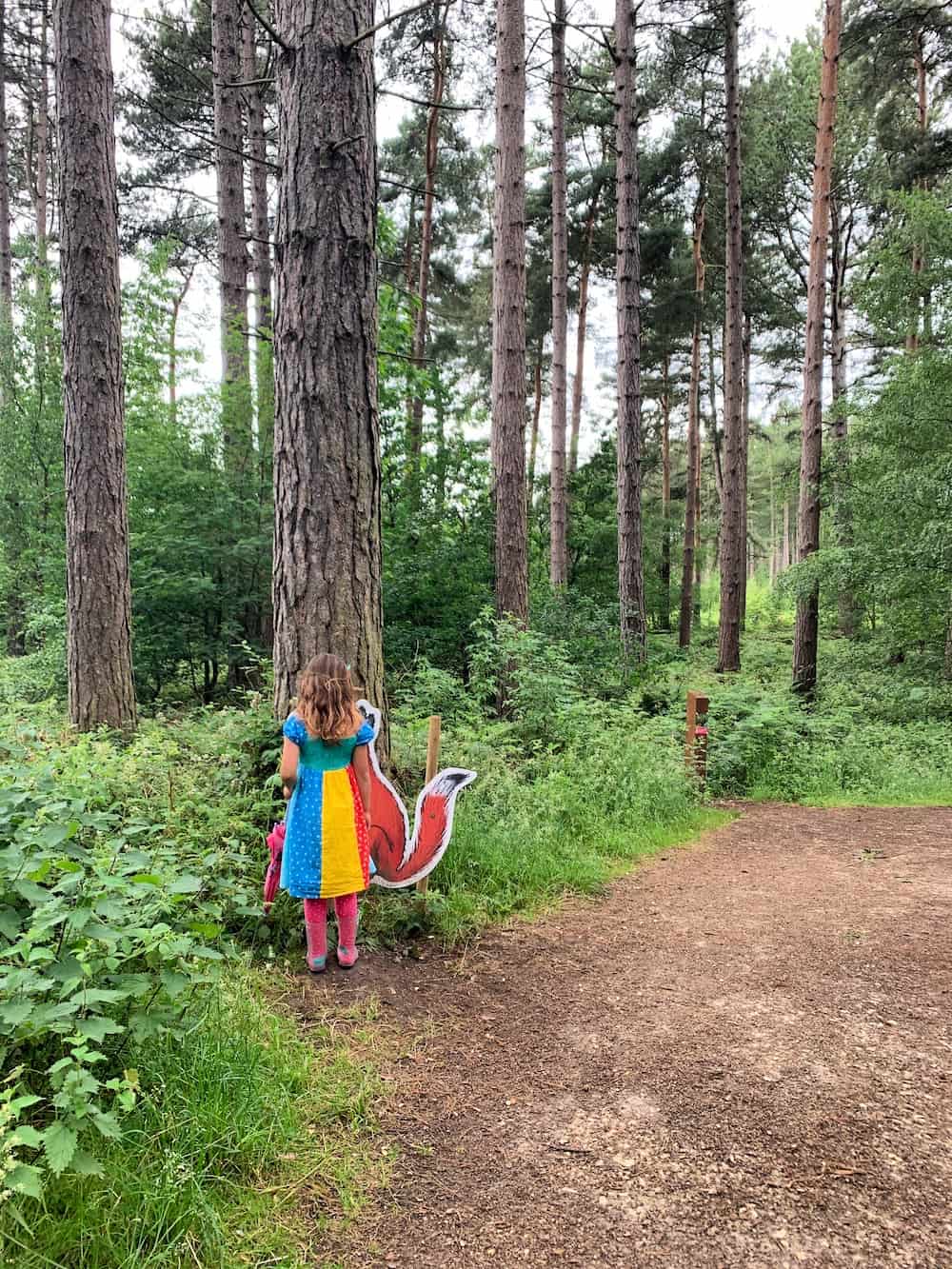 Unfortunately neither the take away cafe or the bike shop had any of the Gruffalo trail packs available, which was a bit of a shame.  Kids love a scavenger hunt any day of the week!  We still managed to find all the Gruffalo characters from our knowledge of the story and by firing up the Sherwood Pines website.  You can see most of the route on the Gruffalo Trail page to keep you on the right track.
We stayed at Sherwood Pines for about 2 hours.  When we decided to leave it was definitely getting busier with visitors.  There is plenty of space at Sherwood Pines, so even with more people social distancing because of coronavirus was still possible.
If you are looking for a place to visit in Nottinghamshire that allows you to enjoy the outdoors, we would not have any problem at all recommending a visit to Sherwood Pines.
READERS ARE ALSO SHOPPING THESE GRUFFALO PRODUCTS