We have been super excited in our house as Princess has had a sneak peak at the new Swashbuckle magazine from CBeebies, literally hot of the press.  I like to give her a magazine as a treat when she's been really good, so I jumped at the chance to review this when the email arrived.  This week she was a very brave girl and went to her very first swimming lesson all by herself.  She did really well and this deserved a very special treat indeed!
So out came the Cbeebies Swashbuckle magazine!  She was so excited about the magazine and the cool pirate gear that came with it as a gift.  There was a treasure chest filled with jewels, just like in the show, a pirates hat and a spinning wheel.  All of these really appealed to her and she was soon showing of her new hat and protecting her precious jewels.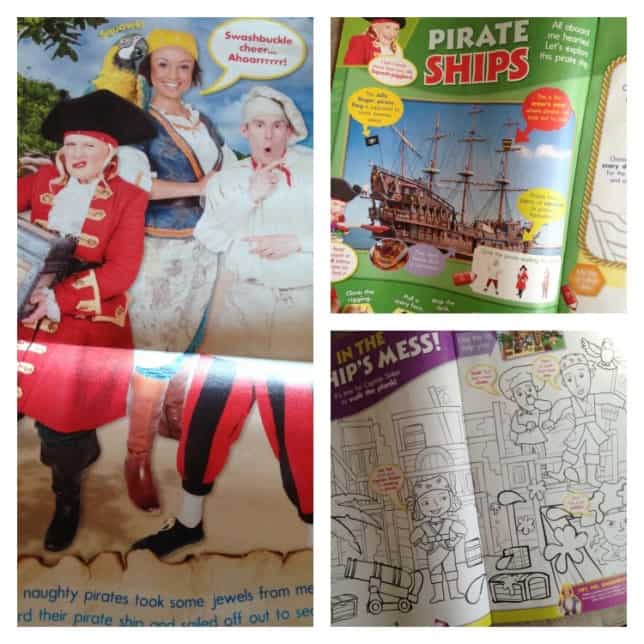 She thought the magazine was 'brilliant', and loved everything about it.  She loves stickers and there were plenty to stick through the the magazine.  We found out loads about her favourite character, Gem, and it was packed full of pirate facts from Captain Sinker.
There was lots of activities for us to do including colouring, play games and read swashbuckling stories about her favourite characters.  There was even a fab poster in the middle that now has pride of place on her bedroom wall.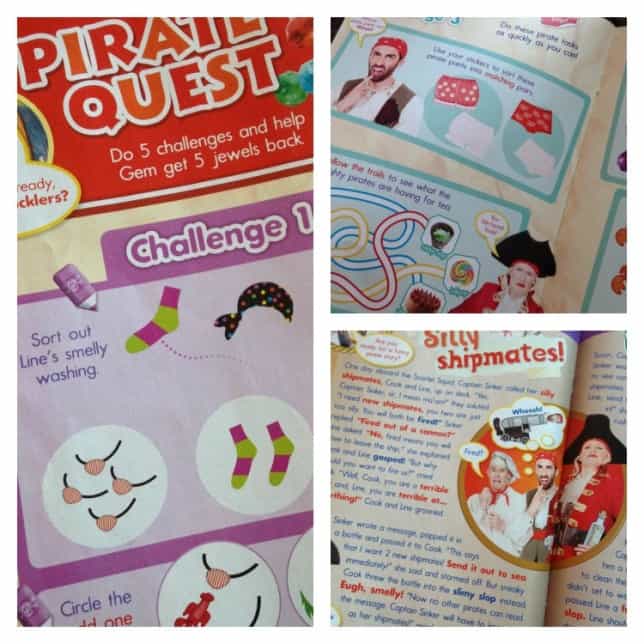 Princess loved her new Swashbuckle magazine and she thought all her friends would love it too.  There's going to be a shark grabber on the next edition, which she's really looking forward to adding to her pirate collection and joining in the fun again in a fortnight.
Cbeebies Swashbuckle Magazine is out now and priced just £2.75.  The activities included support the Early Years Curriculum.  We were provided with a copy of the magazine for the purpose of this review but all opinions are my own.