Children are prone to all kinds of little accidents from the very minute they arrive into the world. They become more of a hazard the more mobile they become, and if you take them in to the great outdoors, the risk increases 10 fold, speaks the voice of experience.
Bumps and bruises are apart of growing up, and learning about our environment and how to navigate it safely is an essential part of childhood. Undoubtedly there are going to be some scrapes along the way.
As a Mum, I find it doesn't hurt to be prepared for these, hopefully, rare occasions. I've actually had some emergency first aid at work training, just if anything were to happen, I'd be able to help!Premier Health & Hygiene have provided us with this handy Kids First Aid Kit that is perfect for the car, the changing bag or taking on holiday.  It's equipped with a small supply of first aid essentials to help you and your child out when there has been a little (or big) accident.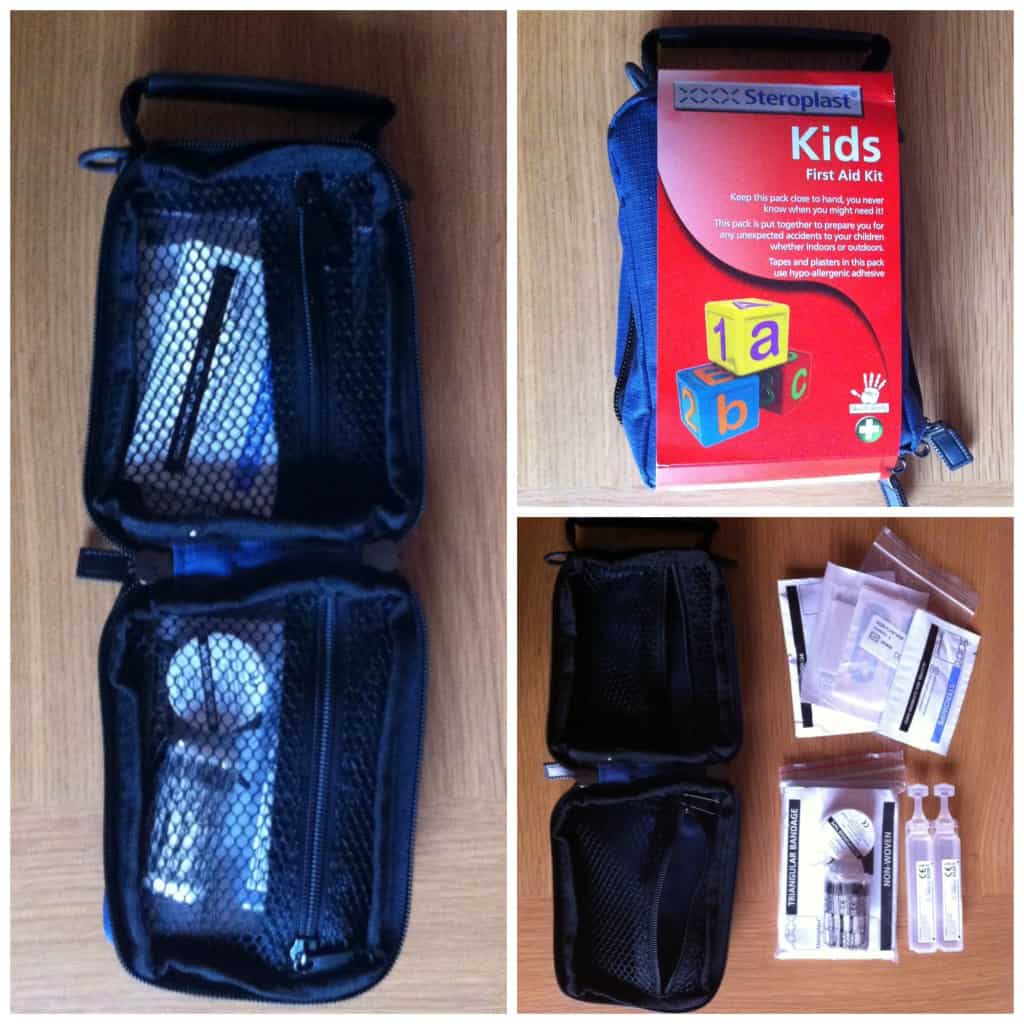 What We Like
The price is great, it's only £4,60!  We're really happy with the contents which include a bandage, eyewash/woundwash, gloves, dressing. tape, children's plasters, a sling and alcohol free wipes.  It certainly feels like good value.
What We Didn't Like
If we were to suggest anything it would be to add a thermometer and some sachets of children's pain relief.  However, it would be really easy to add these items yourself as there is room in the handy pouch.
Recommendation
It's a great idea to have a travel size children's first aid kit, because you never know when you might need it. We will be keeping ours to hand just in case.
We were provided with the first aid kit in exchange for this post.  All opinions are my own and we have no regrets about agreeing to provide this post.