It's been a long while since I've shared any recipes on my blog to be honest, which I have to apologise to you for.  As life has got busier with growing children, finding the time to cook properly has been a real challenge.
When I'm home alone with the 3 yo and 1 yo, getting a home cooked meal together is nigh on impossible.  I'm relieved everyone likes chips, but unfortunately my dieting efforts came completely unstuck.
With Little Pudding and Princess now both at nursery 3 days a week, it feels like I can get back in control of these things again, and today I managed to throw a quick and tasty brunch together that I thought you might like to try.  It's simple, healthy and perfect for brunch or a light lunch and takes minutes to prepare.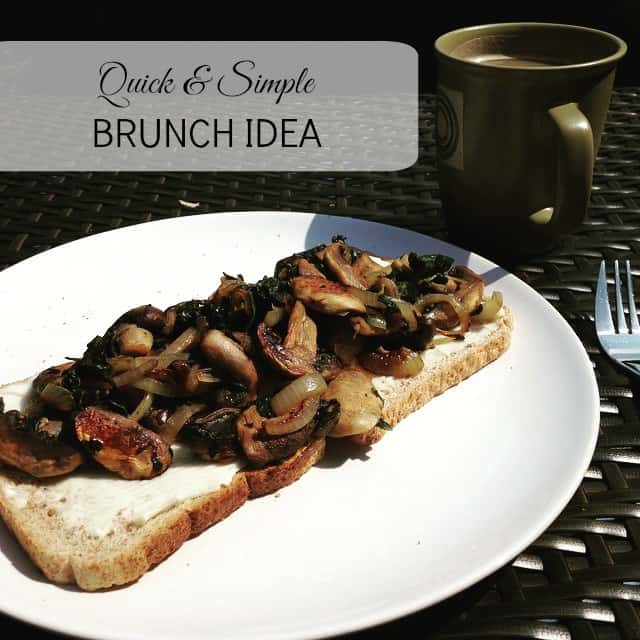 Ingredients
1 onion chopped
6 mushrooms sliced
4 blocks of frozen spinach or a handful of fresh
1 tablespoon of olive oil
2 slices of wholemeal toast
low fat cheese spread
Instructions
Heat olive oil in a frying pan and add onion, mushroom and spinach.  Cook until mushrooms and onion have started to brown.
Spread cheese onto wholemeal toast and add the spinach and mushroom topping.  Season to taste.
Sometimes simple food, is the best food.  Enjoy!