I was searching online for a Slimming World microwave chocolate mug cake recipe to make, and the recipes I found weren't quite hitting the spot.  I got the impression that's what a few people thought about the recipes they were finding too.  There was definitely something missing from the chocolate mug cake recipe so I decided to experiment and see if I could improve on what was out there on the internet.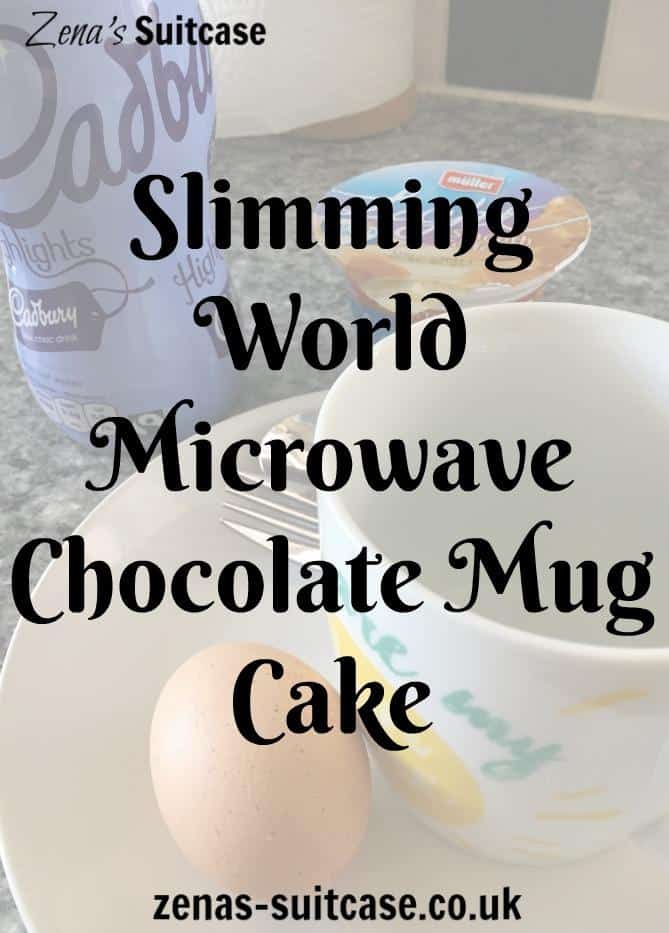 I think I've come up with the answer, so I thought I'd share my Slimming World microwave chocolate mug cake recipe with you to see what you think.  The great thing about Slimming World and food optimising is that it's not about what you can't eat, it's about what you can eat.
You can eat a chocolate mug cake, if you use Slimming World friendly ingredients.  It's about taking a recipe and making some adaptions to it so that you can eat it and still lose weight.  I like that challenge about Slimming World. There is often a substitution that can be made for most ingredients changing an unhealthy recipe to syn free or a very low syns version to keep you on plan.
Slimming World Microwave Chocolate Mug Cake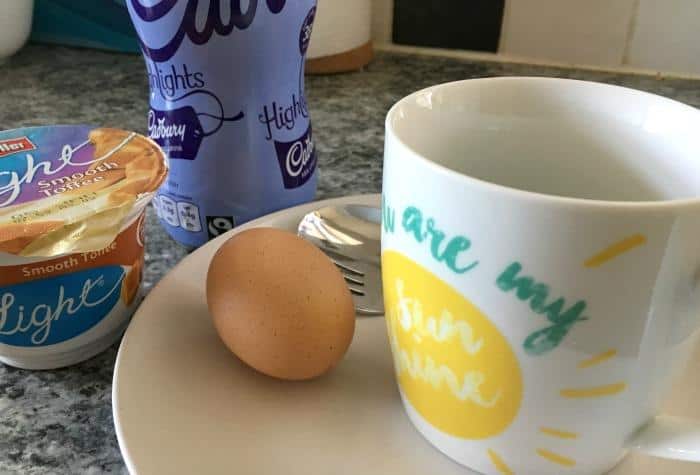 Ingredients
1 large egg
1 tub of Muller Light toffee or vanilla yoghurt
3 tablespoons of Cadbury's Highlights Hot Chocolate (or similar)
How To Make The Mug Cake
In a mug put the egg, hot chocolate powder and 1 generous tablespoon of the Muller Light yoghurt.
Mix the ingredients together until they make a smooth paste.
Cook in the microwave for around 1 minute and 20 seconds.
Empty the mug cake onto a plate and serve with the remainder of the Muller Light yoghurt and enjoy.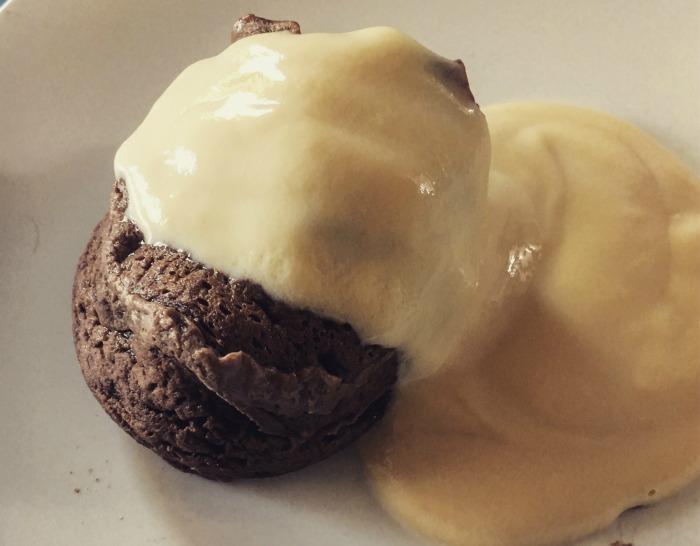 So there you have it, a slimming world microwave mug cake for around 6 syns that you can enjoy as a dessert or a naughty snack when that chocolate craving takes hold and it's ready in less than 2 minutes!
Are you following the Slimming World food optimising plan?  I'd love to hear how your getting on and what you think to this recipe.  Pop a comment in the box below if you try it and share it with your Slimming World friends or group.
Other Slimming World friendly recipes you might like are:
Know someone who would enjoy this post?  Please do share it with your friends and followers, as it would literally make my day.  
For the latest blog posts, offers and giveaways don't forget to subscribe to Zena's Suitcase.  You can also follow the latest updates on Twitter, Facebook, Instagram and Pinterest.