Contains affiliate links
I've lost my focus with Slimming World recently and I'm trying to get back on track.  The first thing that seems to happen is I stop keeping track of my slimming world syns, and some guess work starts creeping in.
>> Get Slimming World's 30 Minute Meals Here <<
I haven't been staying to my Slimming World group, just running in to get weighed and stock up on salted caramel hi-fi bars (3 syns each) and then running out the door. It really has an impact on my weight loss progress if I don't stay to the session. Hearing about other members successes is really motivating. I also like to hear what they are trying from the slimming world syn list, and I also pick up lots of sliming world tips and tricks too.
There was one idea I heard that has stuck with me, and I've decided to implement it at home.  You have a box or tin filled with snacks from the Slimming World syns list that you enjoy.  As you are allowed 15 syns a day on Slimming World, bag the treats up so that there are 15 syns in each bag.  When you need a chocolate fix, you have a bag of sweet treats at the ready that will curb your cravings and you will also know you are keeping on track.
>> Check out these 120 Free Food Slimming World Recipes <<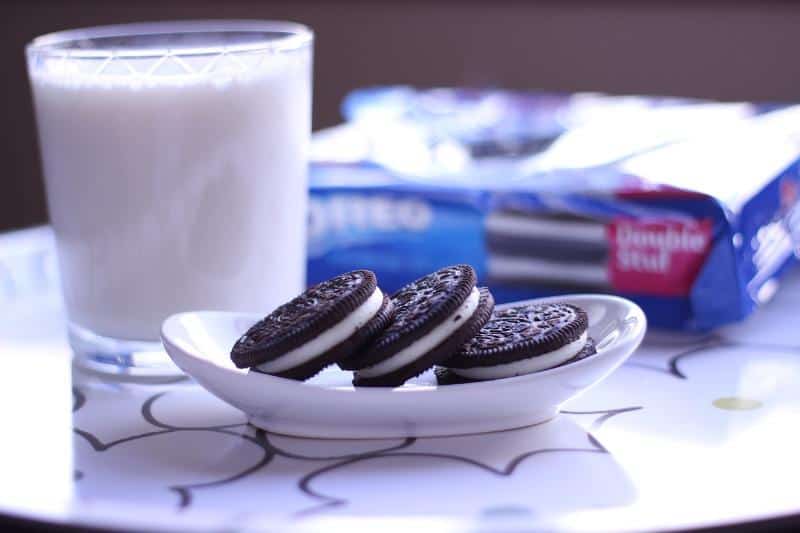 I made my own list of Slimming World syns that I could refer to quickly and I figured it would be helpful for some of my readers. Having a slimming world syn list you can quickly refer to is helpful for staying on plan. I've also added a downloadable version that you can print out and keep in your own treat box which includes how many syns you'll find in a skinny whip or the syns in maltesers.
So when you are wondering how many syns are in a Curly Whirly or a Freddo, they are right here in this handy Slimming World list of chocolate bars and treats. Sometimes we need something salty and crunchy, so I've added a few savoury snacks you can use in your daily syn allowance as well.
Slimming World Syns (Updated 2019)
Slimming World Syns in Chocolate Bars (by type)
How many syns in….
Slimming World Syns For Savoury Snacks (by type)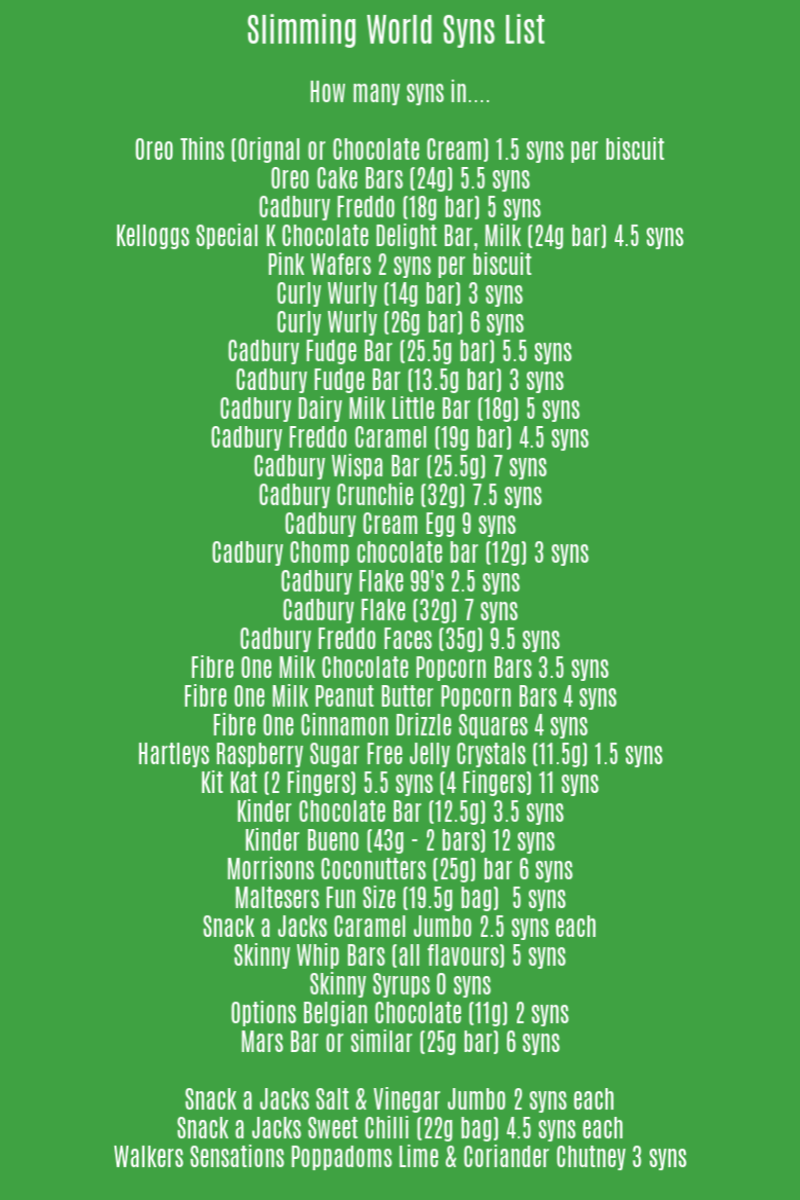 Download the printable version here: Slimming World Syns List
Knowing what treats I can have will help me stay on track with Slimming World. I also need to cook more than I have been doing recently and try some more family friendly recipes. There's so many options to cook slimming world friendly food, I think it helps to add some new recipes into the mix so you don't get bored with what you are eating. Tonight it was a delicious tuna pasta bake with spinach, sweetcorn and leeks.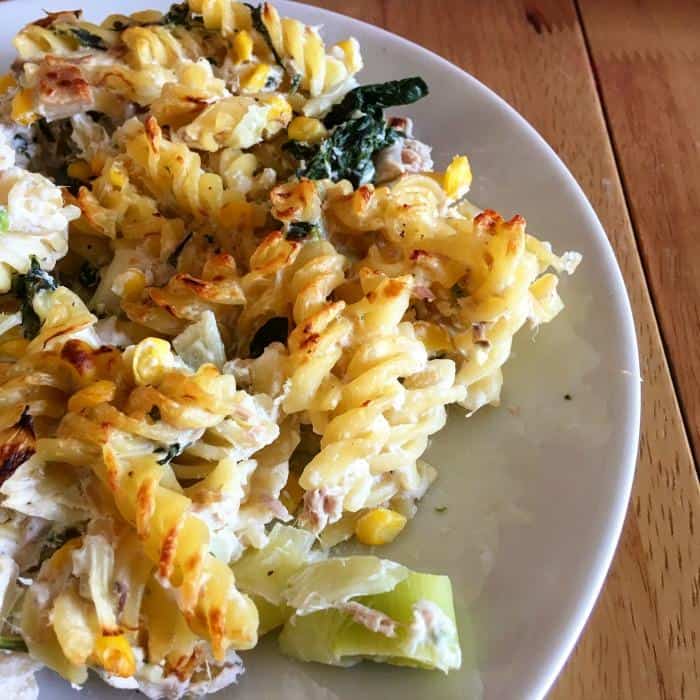 You might also like:
What slimming world tips and tricks do you use to stay on plan? Do you use a Slimming World Syns list so you can enjoy some treats while you are on a diet? Sharing your hints and tips in the comments below will help other slimming world readers.
Pin you Slimming World Syn List to your favourite Pinterest board now