Before we get stuck into this post, I want to be absolutely clear that I am not fat shaming anyone.  I am talking about my own relationship with my body and why I can't totally get behind the plus size movement.  It's not about being controversial, but I'm sure that some will see it that way.  It's more about opening up a debate about why the plus size movement might not be entirely a good thing.  I'll be honest, I'm not sure that it is helpful, and I just want to clarify I am saying that as a fat person who has struggled with weight issues since being a child.
There are lots of people out there who pledge to be happy with their body.  Some of these people may or may not be plus size.  There are lots of amazing people on social media etc who bare all for the body confidence movement and yes, this is great and often inspiring.  They are brave women who are promoting a liberating message, and that is something I love about the power of social media.
So, what's my problem with it all.  As a fat person, I am not happy with my body.  No matter how many plus size or body confidence hashtags there are out there I personally will never be happy being fat.  I've tried to condition my thinking to accept my body so I don't berate myself, and to a point I have had success with that.  I personally don't think we should beat ourselves up about our weight and I also strongly believe that other people shouldn't judge us either.
The issues behind weight gain can be deep and complex for a person.  In my particular case my weight gain is connected to my confidence and self esteem.  If my mental health isn't in good shape then my self care goes out of the window.  I eat rubbish and I don't exercise.  My mental health suffers more and I gain more weight.  It starts with one day of poor self care, then grows to a few days a week.  Before I know it the whole thing has spiralled out of control.  The mental challenge then is to pull myself out of the pit of despair and begin the journey back to a positive state of wellness.
In the meantime the damage is done.  The side effects of being fat are pretty rubbish to be honest.  I have constant discomfort in my ribs from slouching.  Getting up from a chair or sofa is an effort.  Then there's the back aches and the stiffness, they are enough to get anyone down.  I walk annoyingly slowly, and there are sometimes when I literally can't keep up with my kids.  OK, they are on scooters, so they are super speedy but I have to make sure they don't get to far ahead so they don't end up in a dangerous situation.  It worries me daily if I'm honest.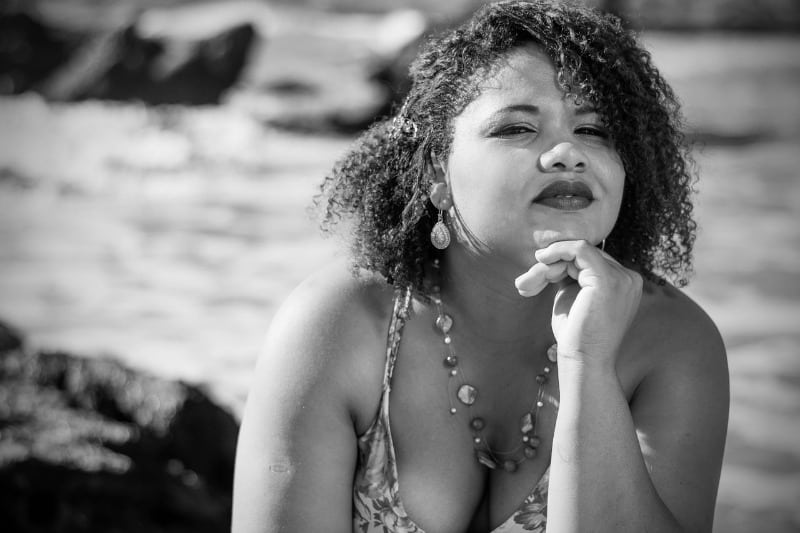 So that's the day to day side effects of being fat.  What about the health risks?  We can't beat around the bush here.  Being over weight, plus size or fat is not good for our health.  It puts unnecessary strain on our organs and is one of the biggest causes of cancer.  I snore mainly because of my weight and it drives my husband crazy.  I could also go on about diabetes, high blood pressure, liver disease and the problems excessive weight can cause during pregnancy.  Is the plus size movement skirting over all this?    It certainly isn't talking about the downsides of weight gain is it?
Because of some of the health risks associated with being over weight, I constantly think about my own mortality.  I'm 43 years old with 3 kids, 2 of which are very young.  To be constantly concerned about my own life span is not only a sad state of affairs but also has a detrimental effect on my mental health again.  It could be called kicking me while I'm down in some circles.
I cannot imagine for a second that I am the only plus size woman that feels this way.  There must be more of us who can never entirely embrace the 'big is beautiful' message.  Don't get me wrong, there are lots of woman out there, of all different shapes and sizes that are stunning.  I'm totally jealous of their confidence and self esteem, but sadly while I'm over weight I will never tick those two boxes.
The issues in society about plus size, social norms and acceptance are tricky.  I absolutely believe that the plus size movement comes from a good place but is it really OK to normalise being fat?  I 100% believe that we should be accepting of everyone no matter what their shape or size is.  We should not judge others for their body type and we should always be kind and accepting of others.  This is something I live by as I know the issues behind my own weight gain are complex.  Losing weight also isn't easy for lots of people for a number of reasons.
What the plus size movement will never do for me though is to allow me to totally accept myself.  I challenge myself regularly to start losing weight and I'm just waiting for the day when I feel in the zone.  It wasn't today as I've eaten a chocolate mug cake before writing this post, but maybe it will be tomorrow!  The beginning of this journey for me probably begins with my activity levels.  I know this is the answer to improving my mental health and then tackling the other issue of losing weight.
So, on a personal level I just don't feel comfortable with the plus size movement.  I'm not sure it's helping women like me who have complex relationships with their bodies.  I believe my own weight gain is a type of self destructive behaviour.  How's that for brutal honesty!  Having this social movement now suggesting to me that 'big is beautiful' just seems to apply more pressure.  I now feel I need to be accepting or even happy about being overweight, and when I just can't jump on that band wagon have I failed again?
What I'm really interested to discover from writing this post is 'is it OK to say being fat is rubbish?'.  I'm not saying it's ugly or bad as I all human beings regardless of shape, size or colour are beautiful.  It's just that from where I'm sitting it just feels pretty crap!  Who else feels this way?  I'd love to hear your thoughts, one way or another, in the comments below.