Monkey Forest at Trentham Gardens is a very unique and special place.  We visited the Barbary Macaques as a family a few years ago, and I was very impressed with how we were just able to roam through the forest watching the monkeys going about their daily business.
Our youngest daughter hasn't been to Monkey Forest and I was keen to take her to experience it for herself.   I also thought it would be a lovely thing to do with her before the school holidays get under way.  She loves seeing animals and it gives us something to talk about.  I'm looking for as many inspiring topics of conversation for her at the moment, to try and support the speech difficulties she's having as a result of her glue ear diagnosis.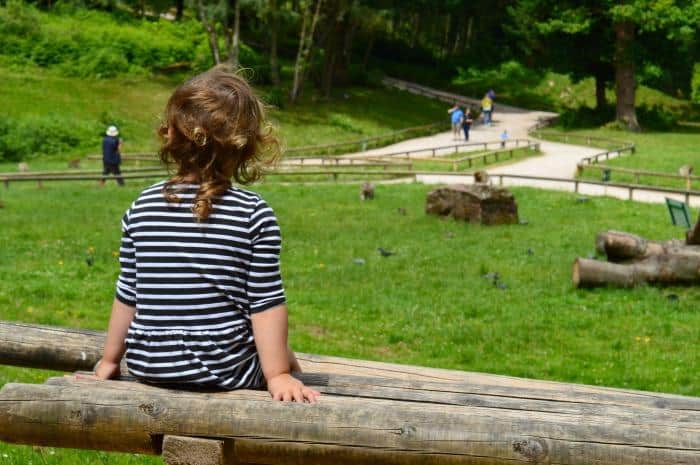 Baby Season at Monkey Forest
It's also baby season at Monkey Forest, and they had 4 new arrivals when we visited.  Seeing the baby Barbary Macaques was an extra special treat for us, and made for an even more special day.  At one point we were practically sat next to a mum feeding her baby and it was just the sweetest thing I think I've seen all year.  This is definitely a good time to visit Monkey Forest.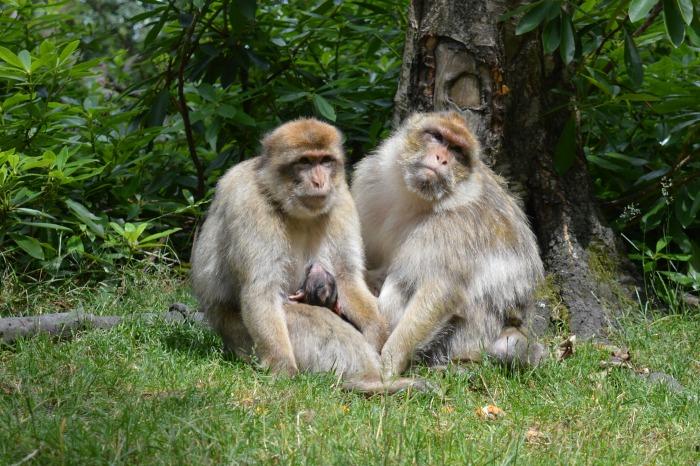 What makes Monkey Forest so special is the Barbary Macaques are literally able to roam free and live as they would do in their natural environment.  It's a beautiful forest which has boundary fencing to contain the monkeys, but to all intents and purposes the forest is theirs.  There are about 140 monkeys living in the forest between two packs.
Do You See The Monkeys?
There are plenty of opportunities to see the monkeys and we first spotted one a few metres from the entrance sleeping in a tree.  As you walk towards the first feeding area, there are plenty of monkey's hanging about.  Feeding times take place regularly and the staff are always on had to answer questions or give you an insight into the monkey's behaviour.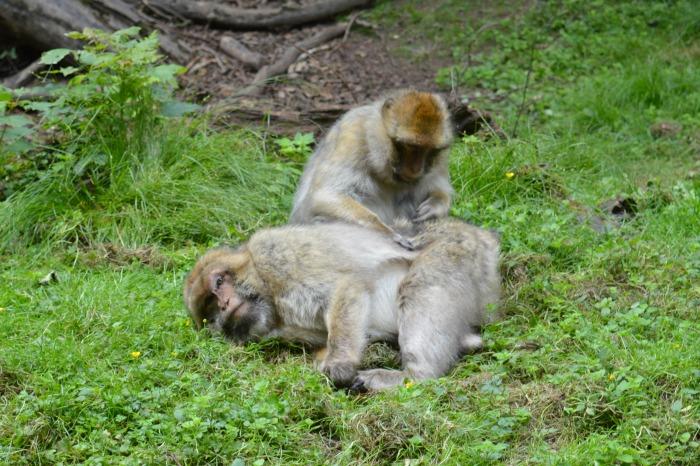 We learned that lots of monkeys like to be involved in the care of the new arrivals and it seemed to bring the community closer together.  There was a tribal mum who was taking care of her own baby, and one of the other new arrivals.  At one point there was a little ruckus between the two mums as I think there was some dispute over who was meant to be taking care of the baby that day.  It's all really interesting to watch and not something you would experience at a zoo or safari park.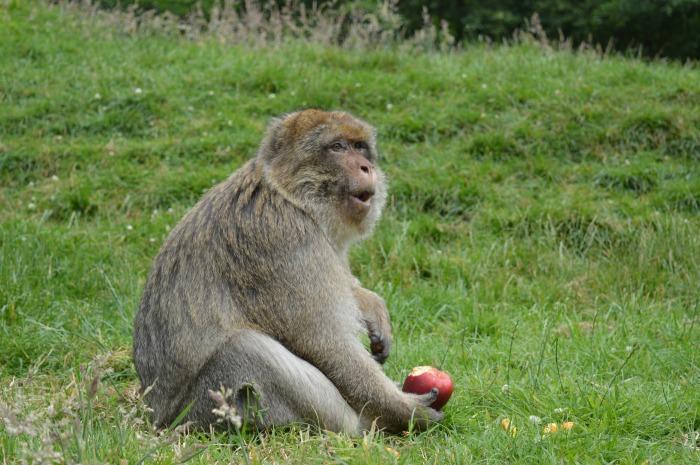 We saw both packs of monkeys during our visit, and I think we got to see most, if not all of the new arrivals.  Being in the peaceful and natural surroundings of the forest was also a lovely thing to share with my daughter, as we are used to being surrounded by houses and buildings most of the time.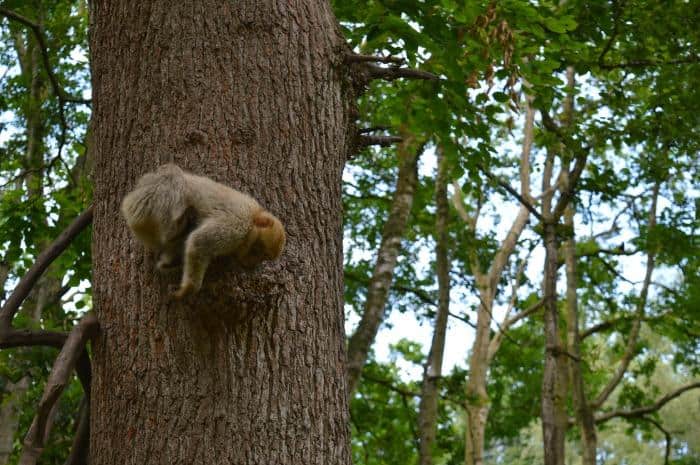 We really enjoyed our experience at Monkey Forest together, and I couldn't resist coming home with a couple of monkey toys from the gift shop as they reminded of the babies we had seen that day.  Monkey Forest also has a cafe and two play areas for children to use.  There's plenty of seating should you wish to take your own picnic and there's also a film and information centre if you want to know more about the Barbary Macaques at Monkey Forest.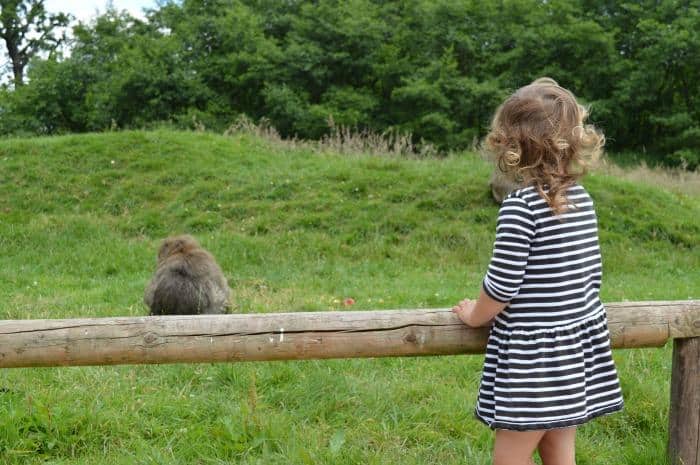 It's also worth mentioning that the monkeys make no effort to touch you in anyway.  They just walk past you going about their business.  As long as you stick to the guidelines, which is to keep about a metre away from the monkeys at any point, and don't eat or drink in the forest, you will be fine, and have a thoroughly enjoyable experience.
Monkey Forest Important Information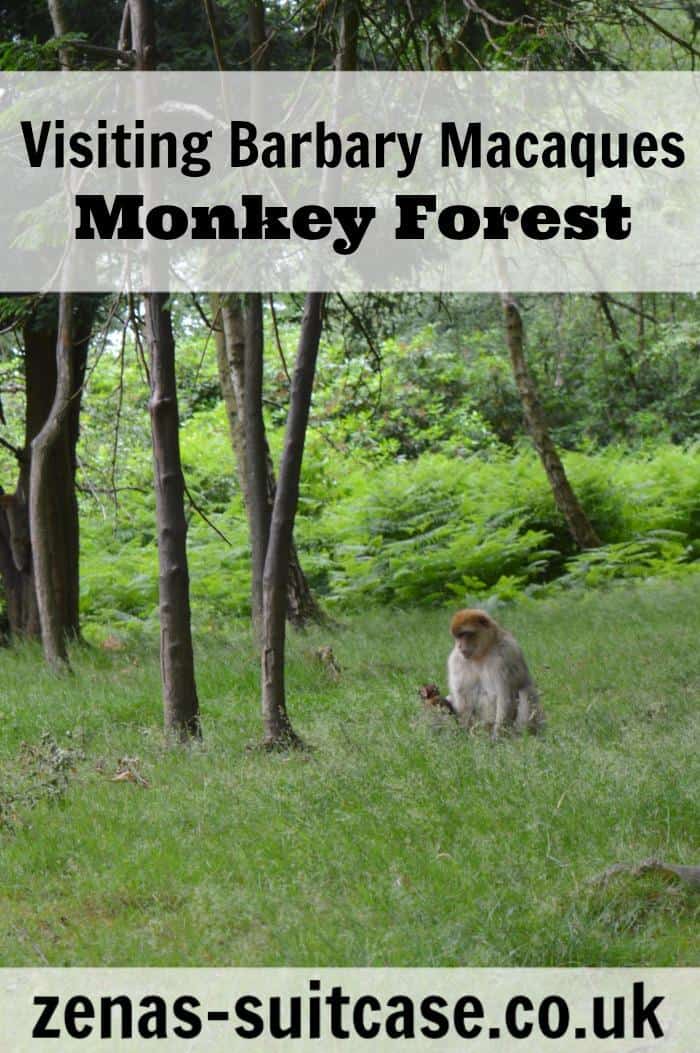 Trentham Monkey Forest
Stone Road
Trentham
Stoke-on-Trent ST12 9HR
Opening Times Vary: Please visit website
Ticket Prices 
Adults £8.50
Children (3-14) £6.50
Under 3's go free
We were provided with free entry to Monkey Forest Trentham Gardens in return for this review, but all thoughts and opinions are our own.