If your checking into Drayton Manor Hotel this week, you'll notice a new addition to the staff team.  Noah Reeves-Walters, 9 years old, from Kidderminster will be on hand to answer the important questions of the day for half term week.
Not, where's the nearest cash point or can you point me in the direction of the ladies?  He's there to give important advice to children who want to know how wobbly the jelly is, where has candy floss and where to sit to get the best soaking on Storm Force 10!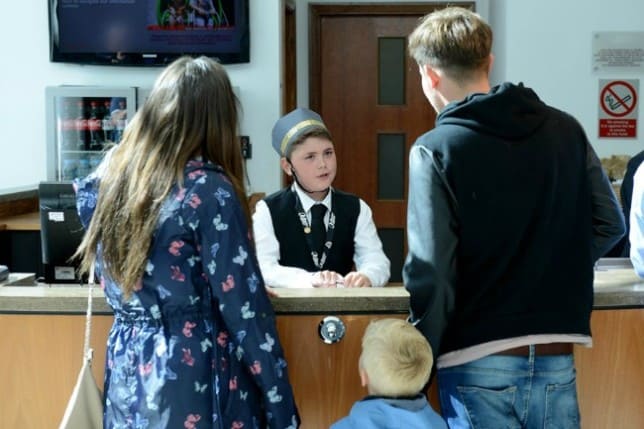 I reckon all the young visitors to Drayton Manor Hotel are going to be as big fans of Noah's idea to have a child concierge as Drayton Manor were when he contacted them  about his great plan.  Kids probably have the most questions about the theme park when they visit with their families and to have someone on hand to tell them everything they want to know will be just brilliant.
What a way to make their visit truly memorable.  Drayton Manor really know how to put the family at the heart of the theme park and hotel experience and I'm sure Noah will have the best time helping out young visitors like himself.  It sounds like he's been doing his homework so know matter what the young guests throw at him, he's going to have all the answers.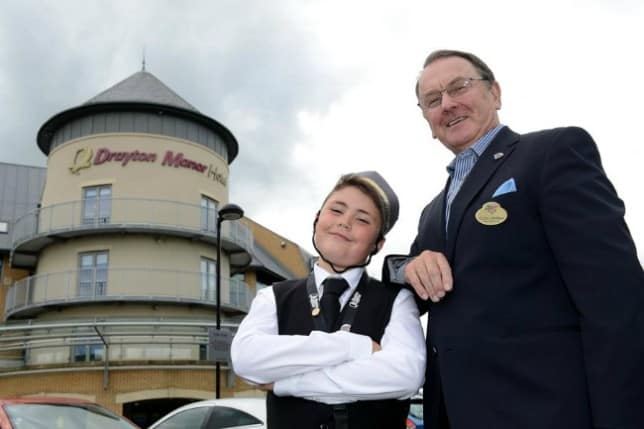 I'd love to know if your visiting Drayton Manor Hotel and Theme Park this half term and if your little ones have asked Noah their burning questions.  What with the new Thomas Land expansion rides,  when's the best time to hit Ben 10 and how many rooms are in the hotel I'm sure Noah is going to be rushed off his feet all week.