We paid for our holiday to Rockley Park ourselves, but this post does contain affiliate links. This means if you click one and buy a holiday I might receive a few pennies for referring you at no extra cost to yourself.  
The summer holidays are in full swing for most people, but I know plans have had to change for a lot of people.  When holiday accommodation was allowed to reopen in July, we decided to book a long weekend away, just to dip our tow back in the water, so to speak.  After a lot of research online we decided to book a short break with Haven at Rockley Park in Dorset.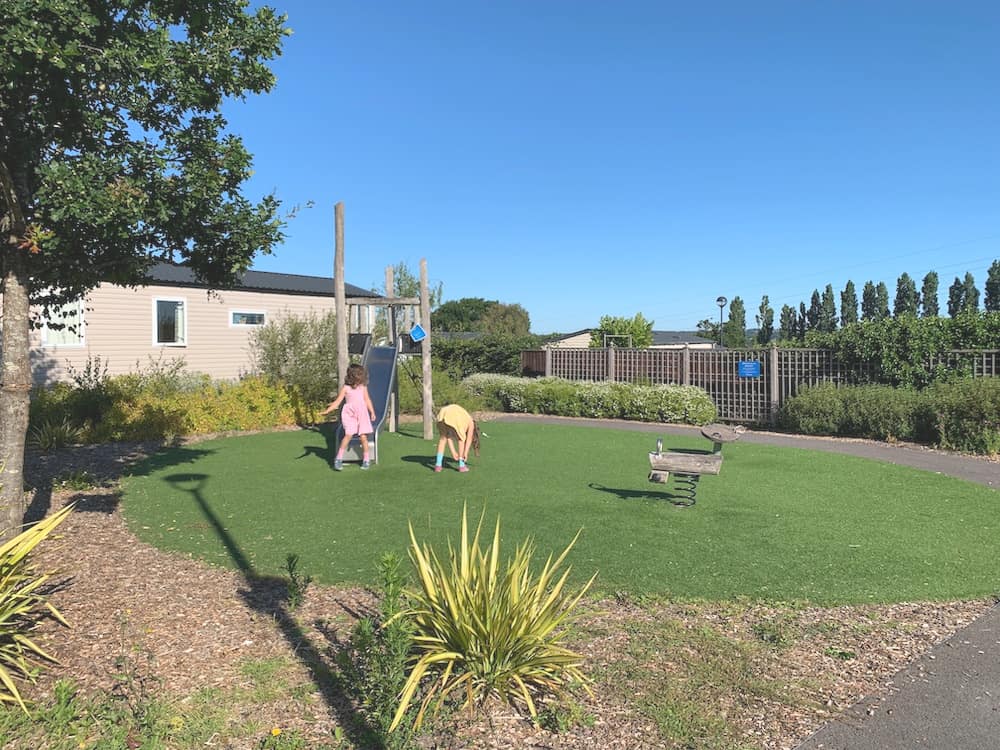 The Haven Coronavirus Guarantee really impressed us.  This is included in the price of the booking and entitles you to either move your holiday to alternative dates or to a full refund if you can't take your holiday for these reasons:
1. The park is closed
2. UK Government restrictions on travel
3. You are unable to travel due to sickness or isolation
4. You consider it unsafe to come on holiday
The other factor for us was price.  Due to the current situation, Haven are offering Haven Hideaway breaks for 2020 because not all the park facilities are available.  Mainly it's the indoor and outdoor swimming pools and entertainment facilities that aren't available, but it does vary from park to park.
At Rockley Park the mini market, take-aways and play areas were available when we visited but this may have changed since our holiday there. Click the picture below for more information:
Booking and Pre Holiday Information
Booking our holiday through the Haven website was super easy.  It was clear what was going to be available and there was plenty of accommodation to choose from.  We received over 50% discount on a 3 Bed Prestige static caravan for a 3 night stay.
All of our booking confirmation was sent through electronically and we also downloaded the Haven app to make our check in easier.
We received clear instructions about our arrival time and the instructions we needed to follow when we arrived.  We were told to arrive between 2 and 3pm, and we were also given a map and the location of our caravan the day before our holiday.  It all felt very organised which was reassuring.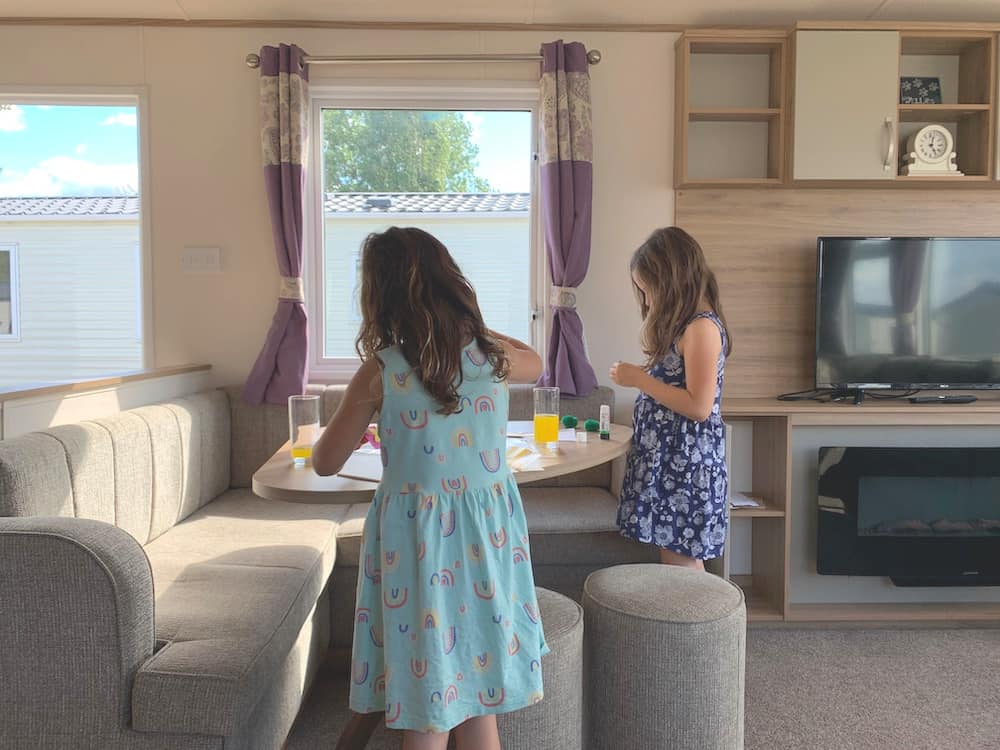 Arriving at Rockley Park
We were a little early for our check in time, so the concierge showed us the way to the small beach on the park.  As it wasn't officially the school holidays, the beach was fairly quiet and there was plenty of space for social distancing.  The play area was open and the cafe was serving drinks and snacks to take away.
We stayed on the beach until about 2.30pm before heading back up to to the check in to see if our caravan was ready.  Unfortunately it wasn't which was a little disappointing.  We had travelled a long way and were keen to get settled in.  We were told that because our check in window was between 2pm and 3pm our accommodation might not be ready until 3pm.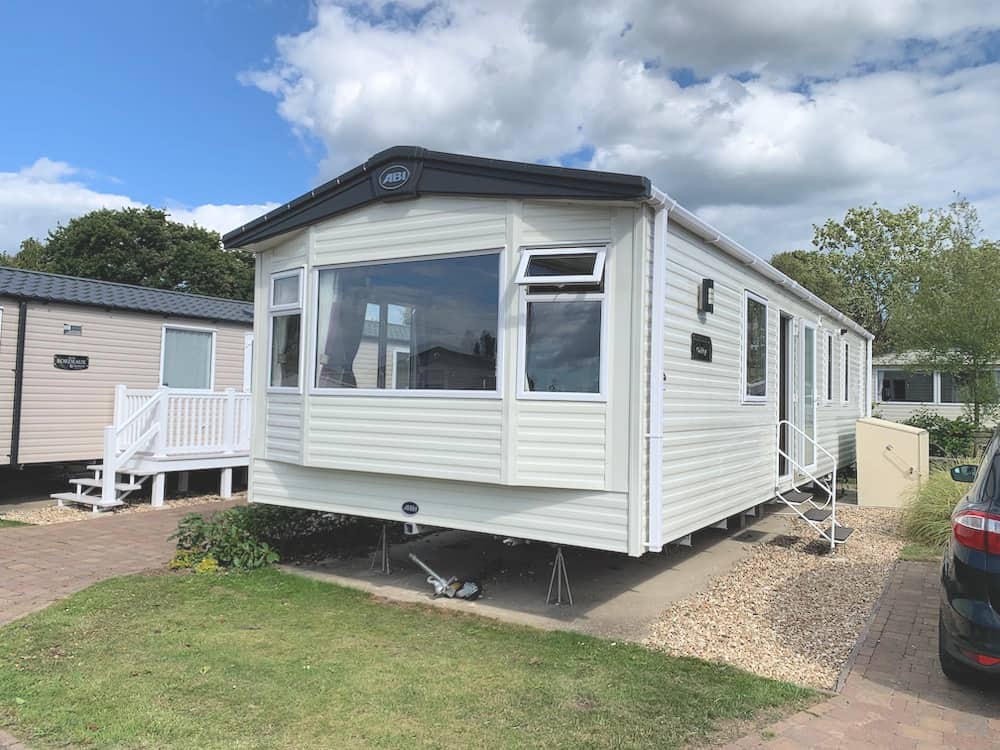 To cut a long story short, we didn't make it into our accommodation until about 4.40pm.  Most of the people arriving were having the same problem as us as well, and when you have small children in tow this isn't ideal.
In fairness to the staff at Haven this was their first change over since they had reopened and the team were helpful and courteous at all times.  Some of the guests were getting a little frustrated though, which I can also understand.
3 Bed Prestige Caravan
Despite the rocky start, when we did get into the caravan we were very impressed.  We stayed on Sunset View and our caravan was directly opposite the small children's play area.  With the huge windows directly over looking the park, we could see Brook and Indie at all times if they went over to play.  The play area was restricted to two children at a time and the staff sprayed it with disinfectant at least once a day.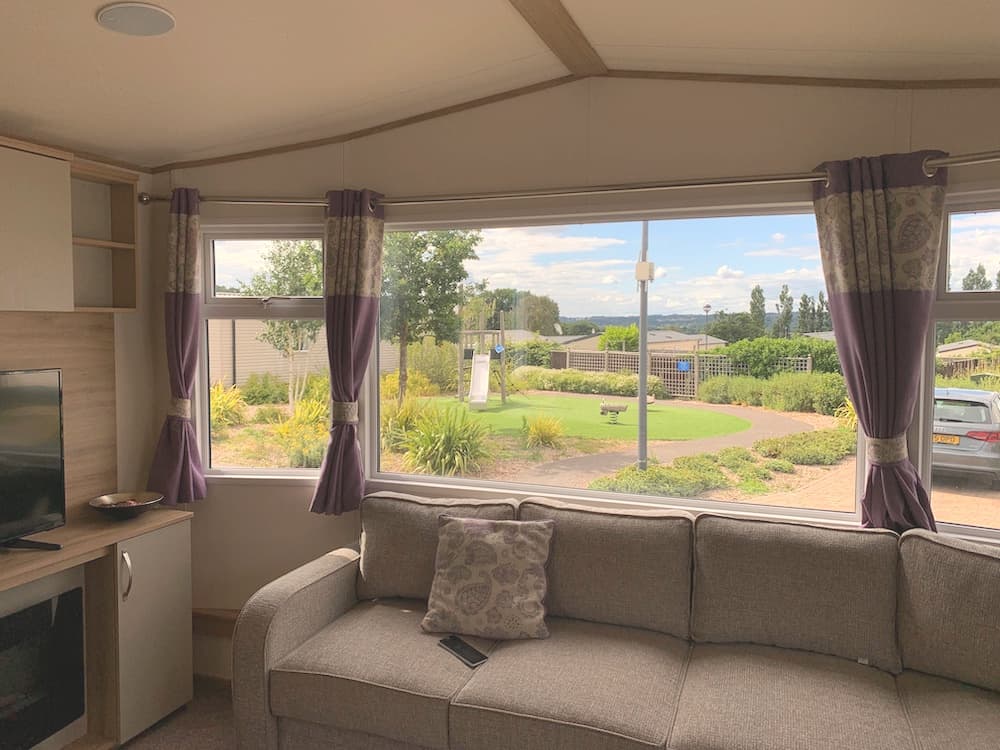 The caravan was clean and very well presented, but most importantly for us it was spacious.  There was plenty of sofa space, a lovely dining area and fully equipped kitchen.  The only thing missing was a dishwasher but you can't have it all I guess.
There were two twin bedrooms and a double bedroom with an en suite toilet.  We also had plenty of storage space for all our personal items which was great.  We had hope for a very comfortable experience and that's exactly what we got.
>> GET THE LATEST CARAVAN DEALS HERE <<
Our beds were all made up on arrival which saved us a job.  Towels are not provided so you do need to remember to take bathroom and beach towels.
For the kitchen, I'd also recommend taking a few supplies like:
washing up liquid
tin foil
bin bags
washing up sponge
tea towel
Our Stay at Rockley Park
Did we enjoy our holiday at Rockley Park? Honestly, we really did.  We were very happy in the caravan and the local area was fantastic.
We loved the beach on the holiday park.  My husband isn't a huge fan of where land meets water, but me and the girls are.  We could leave him in the caravan while we went to play in the sand and it wasn't too crowded.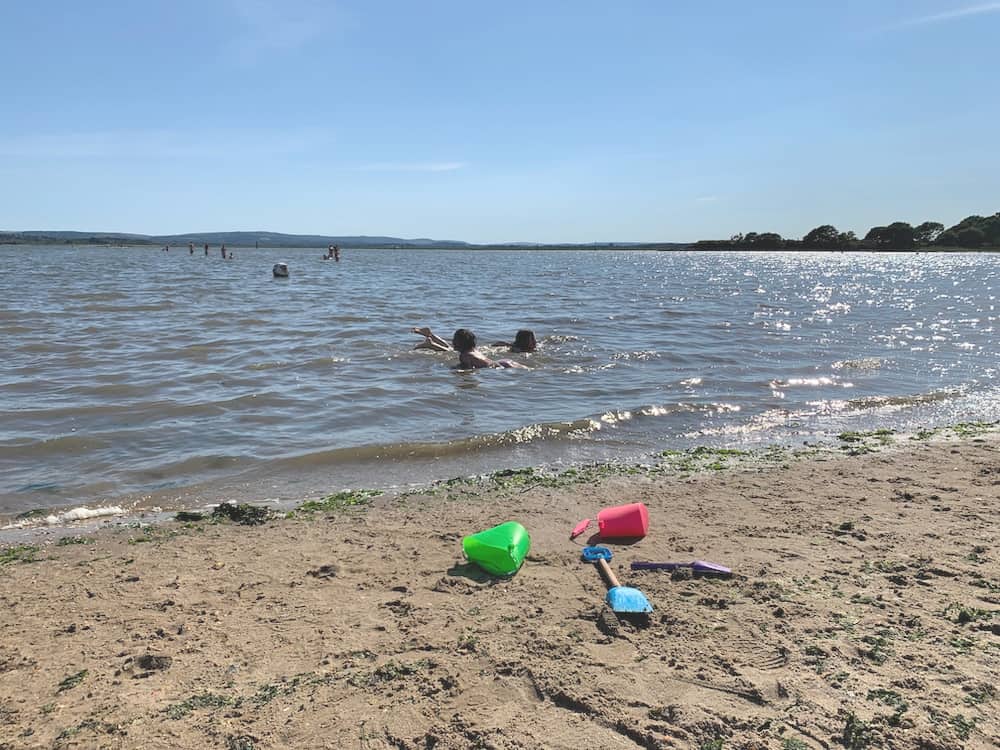 We visited Studland Bay while we were in Dorset, and it was really busy by the time we arrived.  We only stayed half an hour as we didn't feel comfortable at all. Having the beach at Rockley Park made a huge difference to our UK break and meant we could enjoy being on the beach without all the crowds.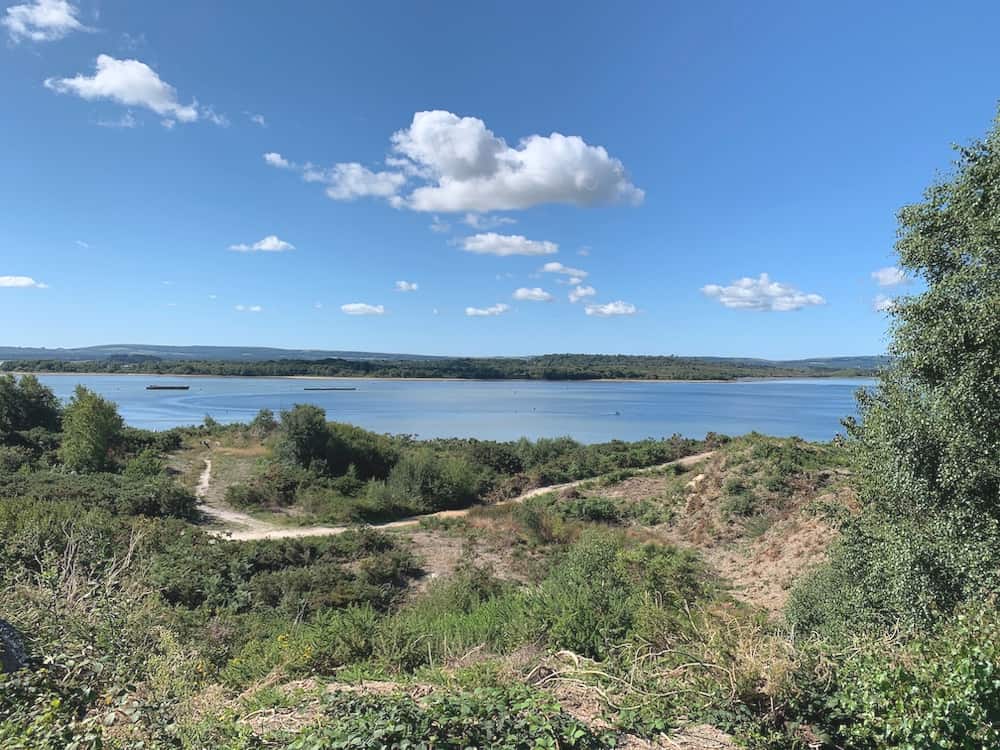 Because we were only at the park for a few days, we didn't miss the entertainment or the pools.  There is a nature reserve at Rockley Park with some wonderful views which we enjoyed exploring .
We also found some wonderful National Trust places to visit nearby.  We thoroughly enjoyed Corfe Castle and also paid Kingston Lacy a visit. If you plan to visit any National Trust locations while you are on holiday, make sure you check the website to see if they are open first.  You also need to book your visit, which is free for members, but make sure you do this in advance.  Tickets and time slots are released on Fridays and it's worth booking early to get the date and time you want.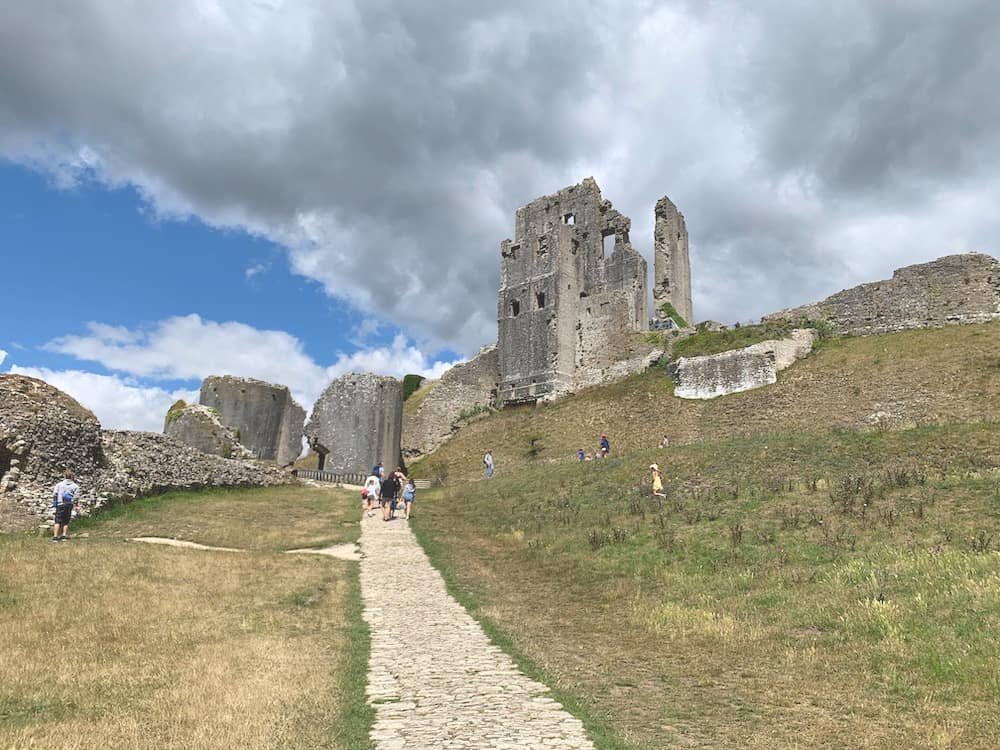 >> CHECK THE LATEST PRICES AT HAVEN <<
Final Thoughts on Rockley Park
We felt that the standard of accommodation and the park was very good and also the holiday park was in an excellent location to explore the local area.  We found the onsite shop a little expensive, but there are plenty of supermarkets nearby and we also took food from home which helped.
We did have takeaway one evening.  We ordered online and collected the food from the shop when it was ready.  It was easy to do and saved cooking for one evening which was nice.  We weren't so impressed to order again though, and made the rest of our meals in the caravan.
In terms of value for money, safety and experience we were very happy with our experience at Rockley Park with Haven and would be happy to recommend staying here based on our experience.
If you want to read another review on Rockley Park, please do pop over to Twins, Tantrums and Cold Coffee for her review of Rockley Park.
Have you been on a UK holiday since lockdown?  Would you consider Rockley Park or Haven for your next holiday?