You've probably heard this week that we were very excited about being invited to the In The Night Garden Party at Alton Towers.  We arrived, fashionably late of course, with a very excited 3 year old in tow.  I cannot tell you how many times she asked us where Igglepiggle and Upsy Daisy were, but it was a lot.  She was a very excited little lady indeed.
The party was to celebrate the first anniversary of the popular In The Night Garden Magical Boat Ride at CBeebies Land, Alton Towers Resort.  As well as hosting an awesome party, Igglepiggle was also very busy getting into the Guinness Book Of Records!  To mark the very special occasion, he unfurled the world's largest polar fleece blanket with an official adjudicator on hand to confirm the exciting achievement.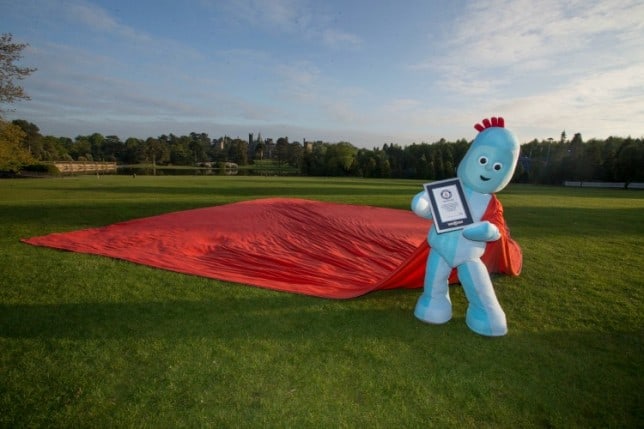 We arrived at the official party just in time for food, which is always perfect in my book, and we could see there was lots going on for the kiddos to enjoy.  It didn't take long for Princess to get stuck in, and she was soon colouring in, making shakers and watching the entertainers woo the crowd.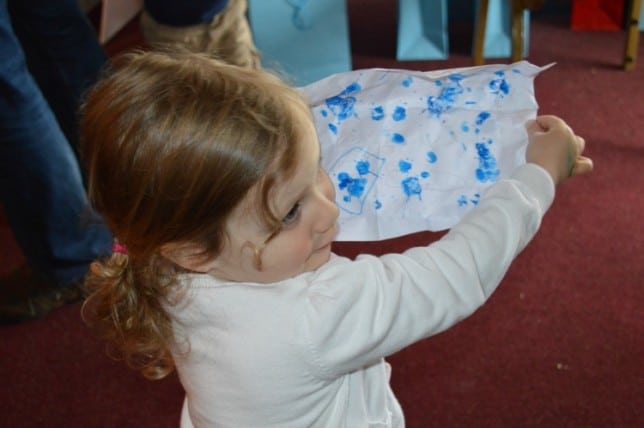 The highlight was the surprise guests of course, and when she saw Igglepiggle and Upsy Daisy she was straight there for a hug.  Now when your 3 the concept of queuing to see your idols escapes you, and she was not waiting for anybody.  There was some gentle intervention required on my part before too many feathers were ruffled.
Now, a party isn't a party without cake is it, and to celebrate the 1st birthday of the In The Night Garden ride at CBeebies Land Igglepiggle and Upsy Daisy had the very important job of blowing out the candles, and we had the even more important job of eating it, and what a fabulous cake it was too.  Even Daddy liked it!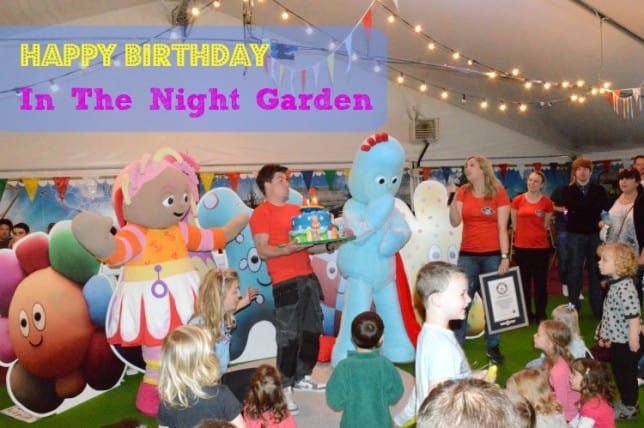 And what happens when you leave folks?  You guessed it!  There were party bags, and they were awesome.  Filled with fabulous in The Night Garden toys, books, DVDs and the magazine, they were a real hit with the girls.  Now, it's not after most parties you get to head off to CBeebies Land straight after, but that's exactly what we got to do for the rest of the day.  Princess loved it, but I will fill you in on that in another post.
We've got to give a huge thank you to Igglepiggle and Upsy Daisy for inviting us to their In The Night Garden Party and allowing us to join in their celebrations.  It was one of the best parties we have been too, and I know it's going to be talked about in this house for lots of bedtimes to come.
We were guests at the In The Night Garden Party and received complimentary entry to the Alton Towers Resort in exchange for this post.