One of my very good blogging friends, recently tagged me in a fun meme, and I'm really excited about taking part.  I haven't done one for ages, which is just pure lazy of me really!  So here I am upping my blogging game and about to answer Bex eleven questions.  If you'd like to read her post, which is awesome by the way you can catch up with it right here.
If you're new to meme's, it's a bit of a round robin if you like.  A blogger will nominate you to take part, along with a few others and when you've added your post to the chain, you nominate some of your favourites to take part.
There's nothing stopping you making your own, and getting the ball rolling that way.  I think it would be fun to kick one off and I'm hatching a plan as I type!  In the meantime here's the answers to Bex questions.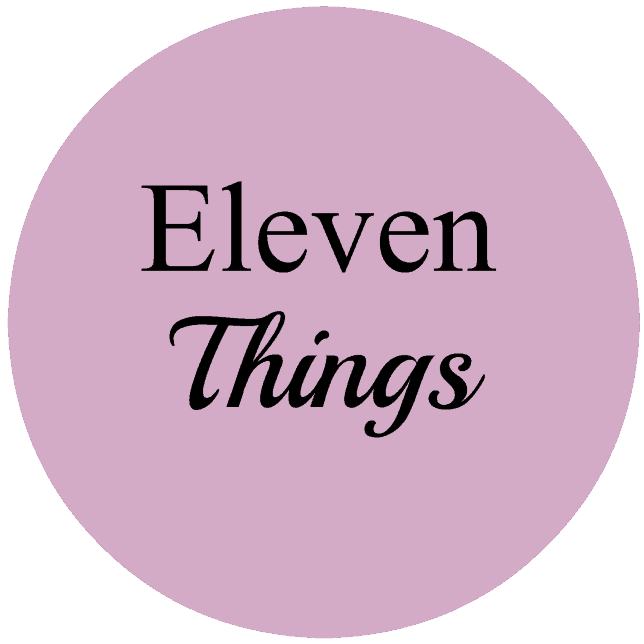 1. Why did you decide to start blogging?
It was an accident.  My husband suggested it to stop me going up the walls when I was suffering with pregnancy related symptoms and couldn't go to work.  I hadn't got a clue about parent blogging and the awesome community that comes with it, but when I found all these people celebrating the highs and lows of parenting I wanted to be apart of it.
It helped me fill a gap in my life at a time when things weren't going so great for me, and now I have a blog I love and me and my family have some amazing opportunities from it.  I'm so pleased I discovered it.  I wouldn't look back now for anything.
2. Best book you've read so far this year?
Best book I've read this year is probably going to have to be The Octonauts And The Growing Goldfish!  I know that wasn't the answer you were expecting, but I honestly don't have time to read books between looking after the kids and keeping up with my blog.
3. Favourite TV show right now?
Oh dear, you know how I said I don't have time to read books, I've practically given up TV too!  It's a crime isn't it.  I'd probably have to say the highlight of my TV viewing at the moment is the Twirlywoos!  When I did watch more TV I loved Hollyoaks and the American TV show Once Upon A Time.
4. What's on your bucket list?
There are so many things on my bucket list, and they are mostly travel related.  I want to go to  New York with teen before he leaves home.  I want to take the girls to Florida to see Walt Disney World.  I'd love to travel to more exotic places too, like Thailand and the Caribbean.
5. What has blogging done for you?
Blogging has given me a voice, when I really needed one.  It helped me to embrace being a parent when others made me feel like it should take a back seat in my life for my career.
I've found a new path, amazing new friends and awesome opportunities just through writing a blog.  I would never have guessed it would have added so much to my life.
6. Do you have any weird habits?
The answer to that is yes, I have a thing about cleaning my ears with cotton buds.  I'm slightly obsessed with it.  If I haven't got cotton buds in the house I get very anxious.
7. If you were to go on BGT, what would your talent be?
Now, if Simon Cowell would have me, and I'd had a whole heap of lessons first it would be singing.  I'd love to take the young girl inside of me that used to sing with her hairbrush infant of the mirror to the big stage.
I've been lucky enough to sing with a live band a few times now, but it's not something I've kept up.  I really loved it when I did it and I ticked a dream of my bucket list.
8. What would your last meal be?
It would have to be Gambas pil pil, my favourite spanish dish to start with.  I love prawns, throw them in olive oil with garlic and chilli and serve it with fresh bread and I'm in food heaven!
I'd follow it with a good steak and chips, and something very chocolatey for pudding.
9. What was your favourite subject at school?
I was a bit of a geek to be honest.  I loved Maths, and I won a prize for it too.  
10. What is your biggest guilty pleasure?
You know I mentioned I liked Hollyoaks…
11. Most embarrassing thing to ever happen to you?
This would have to be waking up in the wrong hotel room.  I started off in the right one, but I slept walked into another one.  It was a touch embarrassing and I'm pleased to say it was many years ago now.
So there goes, that was my Eleven Things! Thanks Rebecca!  That was great fun.  Now here's my 11 questions..
1. Where do you see yourself in 5 years time?
2. What one toy would you throw repeatedly against a brick wall?
3. Where is your happy place?
4. If the next song you heard was going to be the last one you ever heard, what would you listen to and why?
5. What's the worst job you've ever had?
6. What 'bad' thing did you do as a kid that your parents never found out about?
7. If you could go anywhere in the world tomorrow, where would it be and why?
8. What were your favourite sweets as a kid?
9. What's your favourite movie of all time?
10. Who is the most famous person you have ever met?
11. Which do you like best, Facebook or Twitter?
Have fun ladies and let me know when your post is live so I can take a look!