Finding meals that the whole family enjoy can be tricky. I love spending time in the kitchen preparing nutritious offerings for Princess and Little Pudding and when I can throw one meal together that I know everybody will eat it makes life so much easier. Like most children, my brood would quite happily exist on pizza and other 'unhealthy' options, but knowing the importance of a balanced and healthy diet I do my best to incorporate wholesome and nourishing dishes into our weekly meal plans.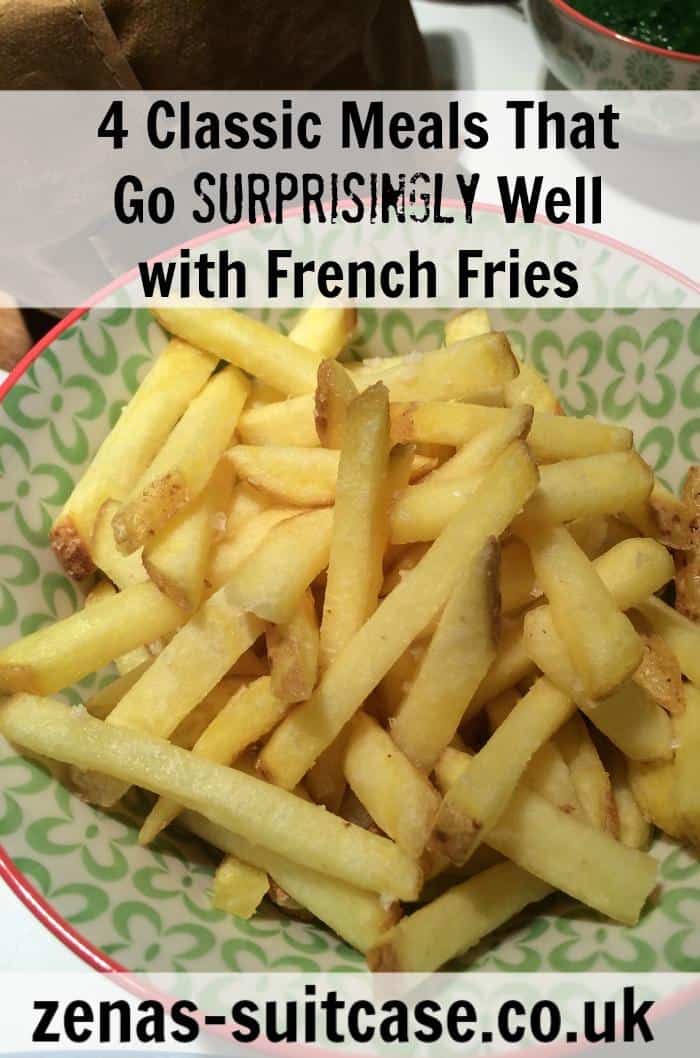 French fries are definitely on the naughty food list. Perhaps it's to do with the traditional images of greasy chip shops and the labelling of all fast food as 'bad', but as we tuck into a bowl of these moreish potato products we're immediately racked with guilt for both our state of health and our waistlines. But actually, a good size serving of oven chips prepared with sunflower oil provides less fat than a baked potato loaded with butter.
Of course, fresh and whole foods are much better for us than processed, ready- made equivalents, but the odd side of chips isn't going to throw us all into cardiac arrest. For those evenings when the kids are being defiant and I fancy some comfort food, an otherwise nutritious dinner coupled with a side of skin on fries from McCain is a quick and easy treat the whole family relishes. They're oven baked, cooked in sunflower oil and the left-on skin gives them extra flavour and crunch. Here are 4 classic meals that I find go surprisingly well with the beloved french fry.
Homemade Falafels with Salad and Pitta Bread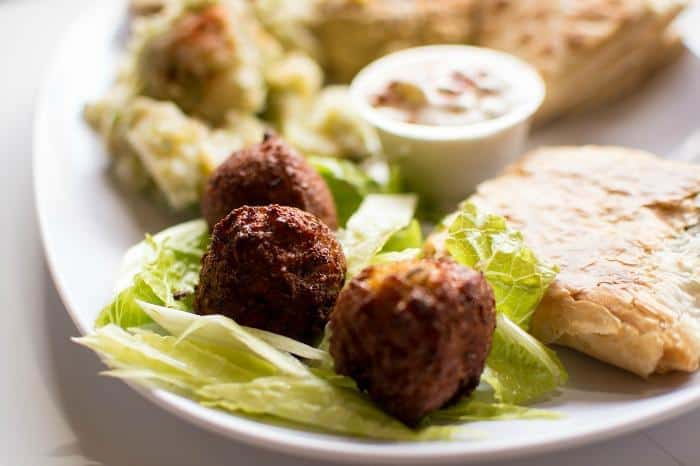 Packed with protein, these Middle Eastern bites are not only simple to make, they're low cost too and a hit with the whole family. Traditionally made with chickpeas and/or fava beans, for a healthy take on this delicious dish bake your falafels in the oven rather than frying in vegetable oil. Stuff the finished product in toasted pitta bread with crunchy green lettuce and juicy tomatoes and top with a layer of homemade tahini and lemon sauce.
Proper Curry and Chips
Chips and curry sauce have always been a good combo. With a little thought, this British-Indian classic can be transformed into a mouth-watering feast. With so many appetising flavours from creamy kormas to spicy masalas, it won't be long before you've mastered your family's favourite and this dish becomes a household staple. Patak's have a great selection of sauces if you don't fancy mixing up your own – then simply ditch the rice and serve over fries, garnished with raita, mango chutney and coriander.
Chicken and Vegetable Stew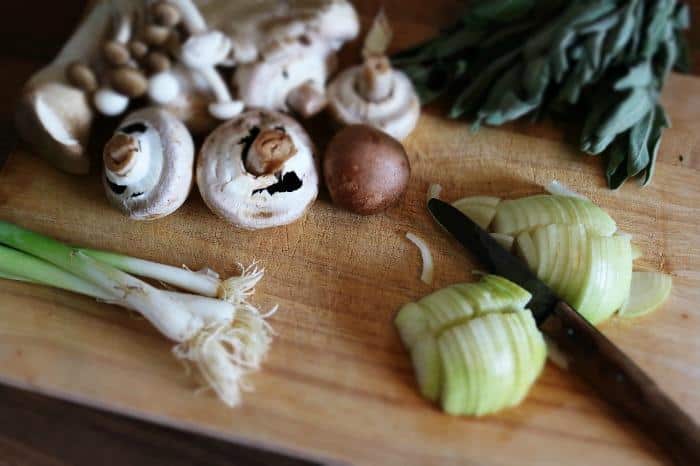 When it comes to meat, my teenage son will only eat chicken or fish so a hearty chicken stew served with greens and a big bowl of crispy fries goes down a treat with him. I love how easy stew is, especially if you use a slow cooker – one of my must-have gadgets for busy mums. Simply chop up your chosen veggies and herbs, soften them a bit in a frying pan with the chicken, cover in stock and leave to cook. Stress free dinnertimes are my favourite.
Fish and Chip Fishcakes
Alright, this one isn't surprising but I just had to include it because it's really tasty and a really fun take on the British classic. Instead of using potatoes in my fish cakes, I go all out and mash semi cooked frozen chips and marrowfat peas into my mix with a splash of Heinz Tartare Sauce for good measure. Before shaping into patties and frying, I mix in another handful of partially cooked french fries to give them a chunky texture and quirky appearance. The chips are in the cakes this time so I serve with a big green salad and wedges of lemon.
What's your favourite meal to have with chips?