At very much lastminute.com I decided to try and tag along with the #GUMISensoryGardenFun event that was being held at Dobbies Garden World of Chesterfield by #FRANKPR.  I'd written it off when the invite first came round thinking 'I'll never mange with 2 small children', which roughly translated to 'I'm a bit scared, am I a real blogger??'.  Well, I'm so glad I took that leap of faith and threw Princess & Tinkerbell in the car and tagged along.  It was a lovely day but OMG wasn't it hot!
I polled up around 12 and the first lady I met was the lovely Jaime from The Oliver's Madhouse.  It was her Facebook feed that inspired me to go along as feelings of being left out got the better of me, so meeting up with her was a real treat.  Chatting to her about blogging really inspired me and made me feel more comfortable about being me and expressing myself.  I'm not out to change the world with my blog, just my world and that's ok.  The reasons I do it are personal to me, and what I enjoy writing about is unique to me so I'm going to stick with it.  My way.  There's a lot to be learned from other bloggers out there, but at the same time keeping your own identity.
Getting to chat to Rachel from Parenthood Highs and Lows and the lovely Brummymummyof2 was also a real treat too.  I've read a lot of their blogs.  They have made me smile.  They have touched my days in a small yet important way so meeting them for real was great, especially as I had no idea who'd be there as I only received confirmation I could go at 8.49am when it kicked of at 12!  I had no time to worry or get nervous as I was too busy stocking up changing bags and feeding small children.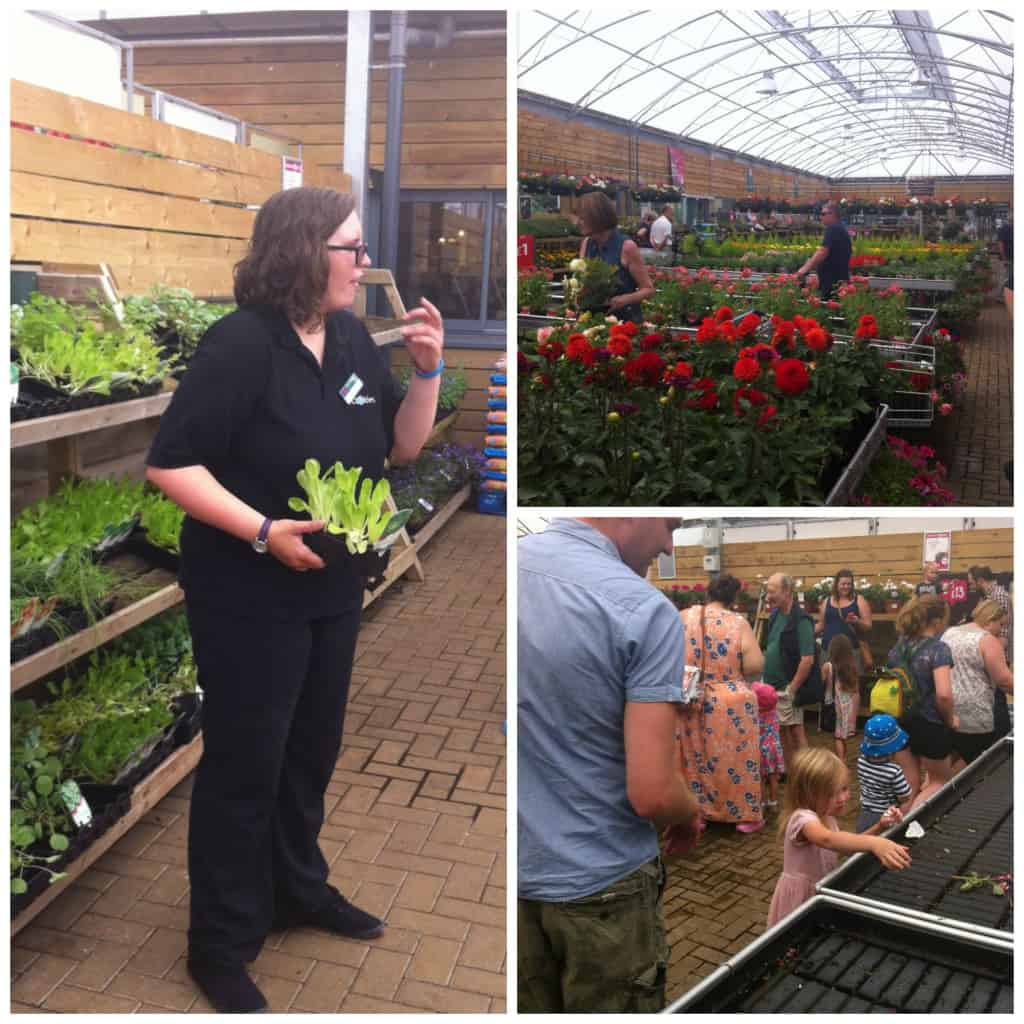 The lovely Megan from Dobbies was giving us a sensory garden tour of the centre.  I think she did an amazing job in the heat but bless her I bet she felt like she was herding cats.  Little Princess found a Gnome in the corner who grabbed her attention and I think led a few other little people astray with some impromptu stone fun that wasn't strictly on the agenda.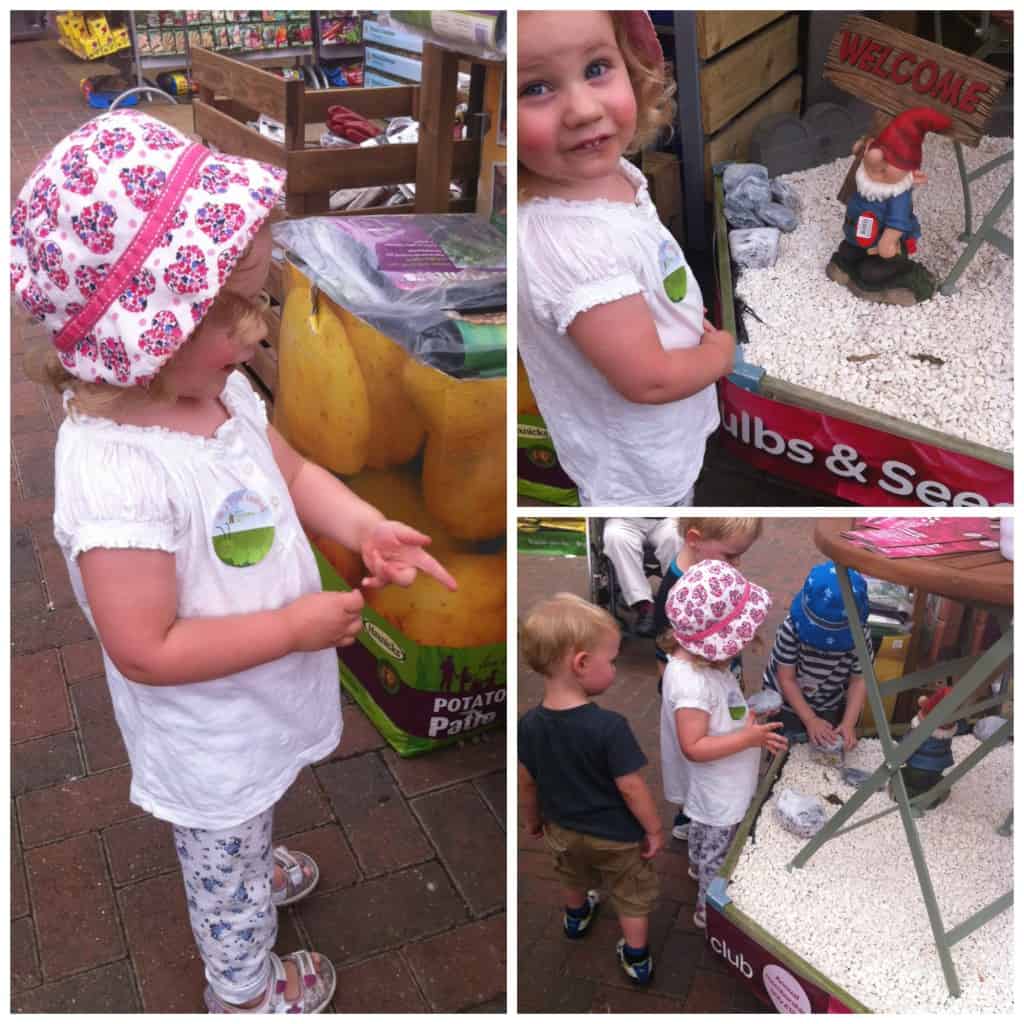 It was fantastic to meet Katy and Lawrence from #FRANKPR.  Having them travel up from the big smoke on what had to be the hottest day of the year really added value to the event.  It was lovely to hear Katy talk about how much she valued working with bloggers, and the brands she dealt with.  She did a great job of keeping it all ticking along.
My only regret now is that I didn't get to chat to more people.  There were some opportunities missed there I think, but you live and learn.  But I did it, I dipped my toe in the water.  I met some lovely people and there are some faces that if I see them again, which I hope I do, I feel I'll be able to go and say Hi to.  It was a magic moment for me as I've had a challenging year, and blogging has really helped me out.  I feel more comfortable with it all now that I've made it 'real'.  I didn't shrivel up into a corner and have nothing to say.  It has definitely been a step in the right direction for me.  I really hope to be invited to other events, and I will not hesitate to get involved.  Maybe I'll feel brave enough to go to BritMums one day.
It seems only fitting to link up with Jaime's #MagicMoments this week, as it really was a magic moment for me in getting back some of my confidence, getting two kids under 3 out of the house for the first time on my own (couldn't have done t without you Jaime!) and meeting some lovely new friends.